English as a Foreign Langauge
Residential Programmes
Step up your language proficiency at Oxford University, the leading institution for English Language
Download brochure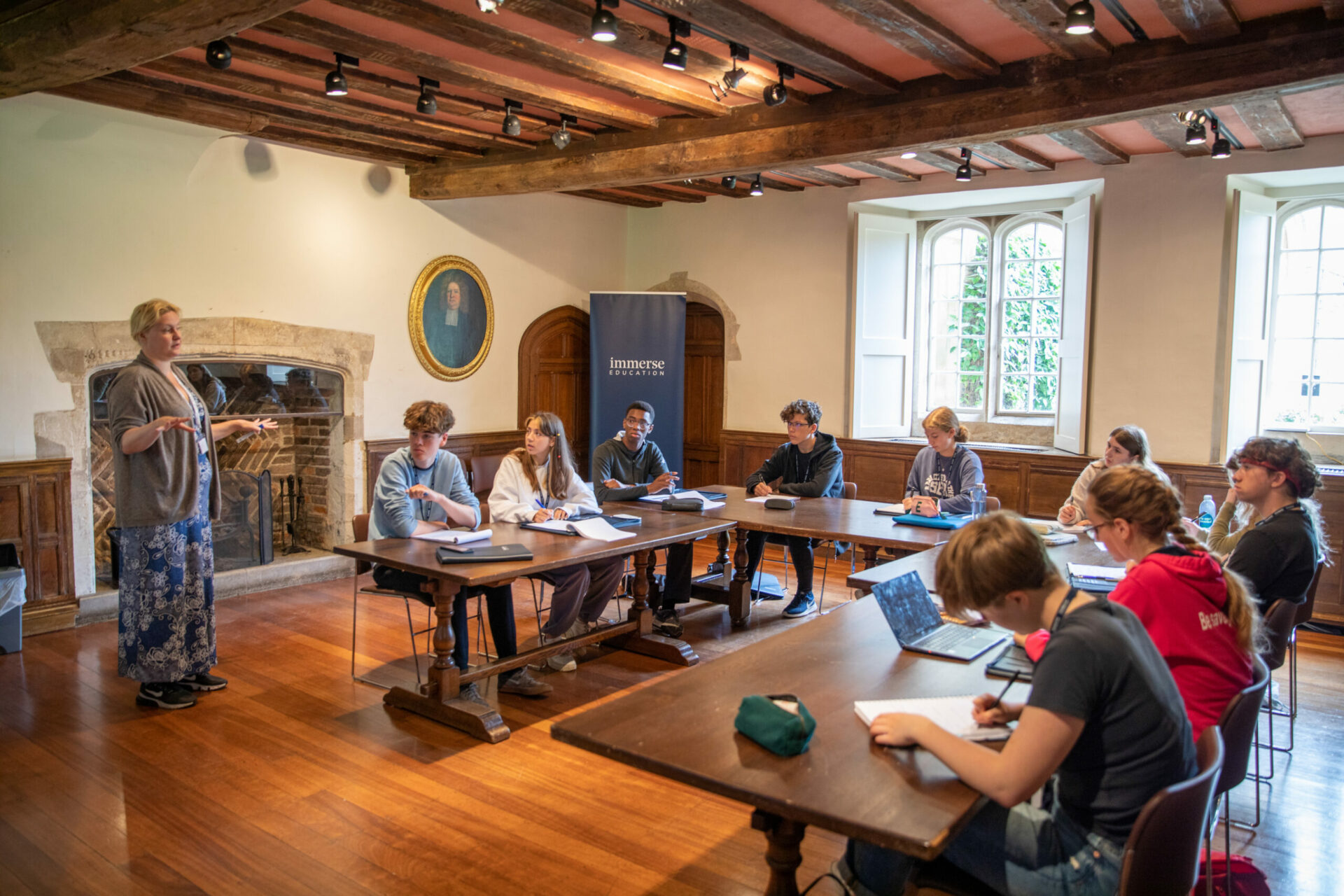 Available Subjects
Available Subjects
Subjects are not available
Learner Outcome-Driven Courses
English as a Foreign Language Programme
About the EFL Programme
Our skills-building EFL programme, based in Oxford, will challenge you to drive up your language proficinecy to the next level through theory and practice. You will learn English to an upper intemediate standard and build confidence for everyday speaking and English prepration exams like the TOEFL & IELTS
Learn from experienced EFL tutors who will take you through a packed curriculum focused on building your vocabulary, having a better grasp of grammar, and mastering everyday phrases in education and home.
Programme Highlights
Expert EFL teachers
Our tutors care about the futures and learning outcome of each participant. They deliver the courses with their English language levels clearly in mind and ensure students are guided in their language skills development for improved confidence in speaking, writing and more.
Practical Learning
Students will have an opportunity to put their learning into practice through personal writing or speaking projects for delivery to their tutor or group by the end of the programme. This ensures that they really take in their learnings.
20 hours of leaning
Participants will experience a rich curriculum covering all English language skills areas to upper intermediate level while also targeting and improving areas of weekness. 
Have a question?
Our expert team are ready to help.
Contact us