Home » University » What Degree Should I Study At University?
Studying English at Cambridge University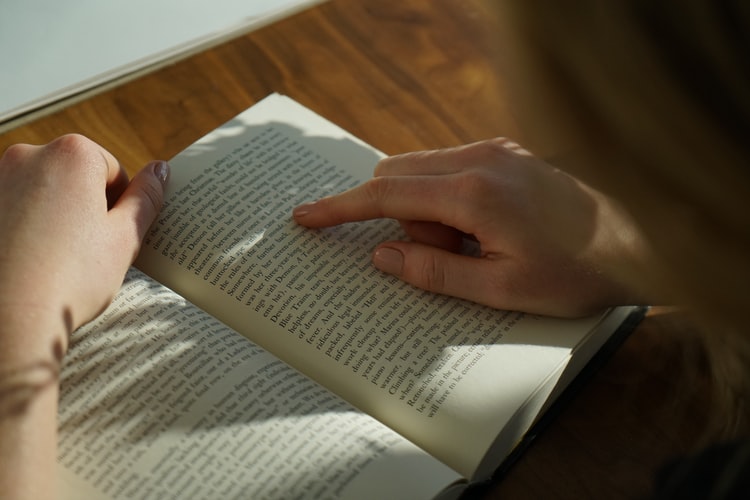 Back
I have loved my past three years of studying English Literature at Cambridge, but there have certainly been challenges and surprises along the way too!
This blog will try and give you a better idea of what studying the subject is really like – it is much more than just reading novels and writing poetry…
If you're wondering what it's like to study for any degree at a university check out our university degrees hub.
What Is The English Literature Structure At Cambridge?
A brief outline of the Cambridge literature course is as follows: the tripos is split into 2 parts – the first two years of the course are 'Part 1', whilst your final year is 'Part 2' (although your results are calculated only from Part 2 exams).
In the first two years, you cover an extremely wide spectrum of literature, taking papers in Medieval, Renaissance, Shakespearean, 18th century and modern literature.
What you study within each paper is completely up to you, however – you can write about plays, fiction, poetry, non-fiction, magazines, newspapers and more… What I have enjoyed the most is the freedom of choice you have as a student to tailor the course to your interests.
If you don't like poetry, don't worry – you can largely avoid writing essays about it!
What Is Practical Criticism?
However, one paper that is compulsory at Cambridge at least is Practical Criticism.
In short, this is a three-year-long module that covers close reading, linguistic analysis, literary theory and literary criticism.
In the exam, you receive unseen passages from plays, books, poems and more, and you have to answer a question about your chosen passage within the exam time constraints.
Whilst this might sound a little dry, and even something you have done before at school, the three years of preparation you do for this paper can be fascinating.
Supervisions for Practical Criticism for me have included discussions of rap music, modern race relations, visual art, and almost everything else you could think of!
This paper has really broadened my horizons, introducing me to new literary genres and texts I had never encountered, as well as really enhancing my technical and theoretical knowledge.
Dissertations: English Literature at Cambridge
Whilst Practical Criticism is compulsory, you do get to choose the subject of both your Part I and Part II dissertations, as well as the two optional modules in your final year.
I chose to write about the poetry of Tennesee Williams in my second year for my dissertation (only his plays are usually written about), and then contemporary poetry about art in my final year, incorporating a lot of the feminist theory I had learnt over the course of my degree.
Related Read: What Can You Do With An English Degree?
Dissertations are a great chance to really hone in on your interests and strengths – you have completely free rein, so you can write about anything at all!
You'll have a supervisor to help you along the way, so your choice is hopefully guided by an expert in the field. Writing my dissertations, though stressful and challenging at times, has taught me so much about research, perseverance and structuring an argument.
They have been excellent preparations for the toughest parts of the degree, and you have a sense of so much pride at the end.
In my final year, alongside my dissertation, I elected to take the papers in Material Renaissance and American Literature.
Related Read: Top Ranked Universities For English (UK)
I really enjoyed both of these papers and having the freedom to choose – they are both completely different subjects, and I loved having a contrast between the two.
In the Renaissance paper, we studied art and material culture alongside literature of the period, looking at the interaction between text, the physical book and visual/artistic influences. By contrast, my American paper was much more modern – I even wrote an essay about 9/11, and the lectures were very much anchored in history, contextualising the literature of the USA.
Studying literature at Cambridge has been so rewarding – handing in two essays a week taught me so much about time management and organisation, and I can now look back and feel proud of all I have achieved.
What surprised me most about the course was how broad and wide-ranging it is – I have studied everything from Christian Medieval literature to Renaissance reading practices, from contemporary pop culture to Victorian ghost stories, and so much more. If you want to study something which will let your imagination run wild, then English might be for you.
Subscribe to the Immerse Education newsletter
We'll send you our company updates and latest news. Subscribe for free by completing the form below.