Home » University » What Degree Should I Study At University?
First Year Materials Science at Oxford University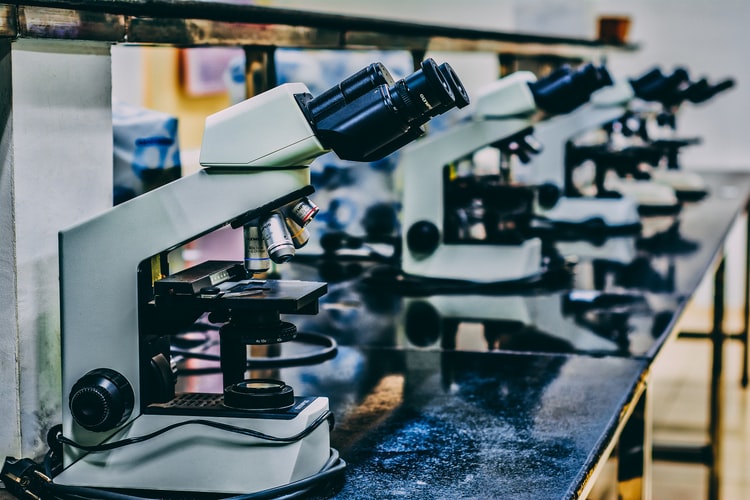 Back
Materials science at Oxford is a small course in a small department that features groundbreaking research attempting to improve our everyday lives.
As a year group of about 40, you quickly get to know everyone and with such a small department you get to know the staff on first name terms.
The lecturers and your tutors are world leaders in their fields of research and they regularly include their own research into lectures to add context to what you're being taught.
Materials science, as a subject, sounds very specific to a prospective student as it isn't the most well-known of courses, however, it's an inherently broad subject as it's the study of anything that is made from something!
The course at Oxford is of a more scientific approach (as opposed to engineering) compared to others on offer.
What Is the First Year Of A Material Science Degree Like?
First-year focuses greatly on the fundamentals of materials science from the approach of a physicist or chemist.
As such, it is probably best described as a mix of physics and chemistry and in the first year at Oxford, you study courses such as Thermodynamics, Quantum Theory, Wave Mechanics and Bonding and Electromagnetism.
All this said they don't let you forget how closely materials science is related to engineering with courses in Mechanical Properties, Microstructure and Processing and Elasticity.
How Does It Set The Foundation For The Rest of Uni?
The first-year course sets the foundations for the following three years of study. Other teachings in the first year include computing classes, crystallography classes, practical labs and tutorials.
Each week there are usually three tutorials, one in maths and two in materials, each having a problem sheet to be completed before attending.
Related Read: Top Ranked UK Universities For Physics
The tutorials are opportunities to openly make mistakes and learn through the discussion of concepts that are least understood.
The department tries to make the academic transition from school to university as easy as possible with every student being signed up to the physical sciences bridging maths programme.
How Does The Teaching Compare To School?
The differences in maths teaching that students receive up until the undergraduate level varies greatly and this programme is designed so that everybody is on the same page when they arrive.
For materials science, this is the only piece of transition work set by the department.
Some colleges set other work, such as problem sheets, whilst others recommend a few books to read.
The non-academic transition from school to university varies a good deal from person to person.
Fortunately, as each of the colleges that offer materials science only has a few materials scientists per year, you're able to get to know a small group of people with the same interests from the moment you arrive.
This is great for collaboration and you find that students are willing to help each other out with problems as they are not in direct competition with one another for grades with the Oxford grading system.
Is A Material Science Degree At Oxford For You?
Materials science is a great choice for anyone wanting to question and discover the human-made world around us.
It gives you an insight into why materials are chosen for certain applications and it gives a real-world application to many concepts in physics and chemistry.
As a subject to study at the undergraduate level, it is quite challenging. One of the reasons for this is that when you go online to find more information to help with a particular problem, most of the information is either too simple or pitched at the research level with hardly any in between.
How To Prepare Yourself For Material Sciences?
This makes it difficult to read outside the recommended reading lists for the lecture courses as often anything else is either too simple or too advanced for what is required.
Another challenging part of materials at Oxford is the 3 or 4 tutorials per week that require a great deal of time to prepare for. Time management is key for a course with so many contact hours (about 25 per week).
Get it right and you'll sail through a term; get it wrong and you may struggle, but most tutors are helpful and willing to support you through your first terms.
That said, it's certainly possible to balance studies, social life and a performance level sport, it just requires an amount of forward planning and time management that you quickly develop on arrival.
My advice to any prospective students is to try and read around the subject before applying to work out if it's the right subject for you.
This is best done by reading popular science books such as Stuff Matters by Mark Miodownik where you get an insight into the social aspect of materials and what materials mean to us as humans.
If this is an enjoyable read, I'd certainly recommend applying for materials science to gain a deeper understanding of the world we've made around us.
Subscribe to the Immerse Education newsletter
We'll send you our company updates and latest news. Subscribe for free by completing the form below.