Home » University » What Degree Should I Study At University?
Studying MML at Cambridge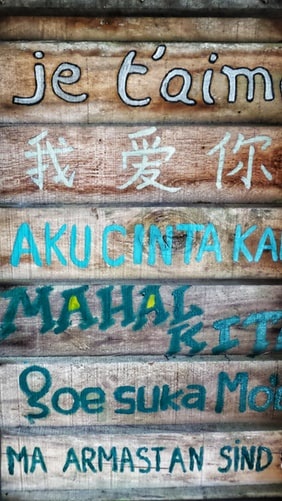 Back
Studying languages (or Modern and Medieval Languages and Linguistics, as the Cambridge course is formally known, short-form 'MML') means broadening your horizons and expanding your understanding of the world we live in, and the people who have made and who make it what it is.
It means travel, communication, and cultural appreciation.
This blog will hopefully give you an insight into taking on these studies at the University of Cambridge, and the challenges and merits of learning languages to a higher level.
What Is The Course Structure For MML At Cambridge?
A brief outline of the Cambridge languages course is as follows: the tripos are split into 2 parts – the first two years of the course are 'Part 1a' and Part 1b', whilst your final year is 'Part 2' (although your results are calculated only from Part 2 exams and the project you must complete on your Year Abroad).
As you progress through the Cambridge degree, you will gradually narrow down your studies. Studying an extremely broad range of material in your first year, including literature, drama, poetry, history and film, and then honing in on more specific areas of your chosen languages.
Why Does The Module System Work?
For instance, in my second year, I chose to study 20th and 21st Century French literature and film and 19th and 20th Century German philosophy, as these were the areas of my first-year studies that captured my interest the most.
This mode of study means that you are exposed to a lot of material, and can learn what you're most passionate about as you go, specialising in your studies accordingly.
This also means that you can avoid any material you're not so keen on – in my case, this was linguistics, and I haven't had to study any in my second year, meaning I've truly loved everything I've worked on!
Being able to choose modules you enjoy from so wide a range makes the intensity of the Cambridge course so much more manageable. I found researching and writing a 2000 word essay every week alongside regular language learning, lectures and translation work extremely rewarding, even though it was challenging, because I was delving into topics which really resonated with my interests.
Benefits Of Studying MML at Cambridge University
The course allows you to get to know the extent of your academic passions, as well as teaches you incredibly valuable skills, such as time management, organisation and how to research efficiently!
At many universities, Cambridge included, you have to study two languages. I only studied one language (French) at A-Level, but this was not a detrimental factor at all when applying to Cambridge, thanks to their 'ab initio' (or 'from scratch') option! If you're thinking twice about applying to Cambridge then definitely consider a Cambridge summer programme.
This means that students have the opportunity to choose one language from a wide selection (at Cambridge this is German, Italian, Spanish, Portuguese, Russian, Arabic, Chinese, Japanese, Hebrew, and Persian) to study completely from scratch, with no prior knowledge of the language required.
'Ab initio' students are taught with a heavy focus on grammar and vocabulary, and some cultural and literary studies (which vary in format from language to language).
The aim of the course is to get students to A-Level standard in their language by the time they finish their first year so that they are ready to merge with the incoming first-year students who have studied that language at A-Level the following year.
This sounds like an impossible task – I thought so too – but the transition is made very comfortable by the excellent standard of teaching at Cambridge and the intensity of the course!
The Great Year Abroad!
Perhaps the most extraordinary part of studying languages at university is the built-in Year Abroad.
This year is the third year of my undergraduate degree at Cambridge, and I will be spending it studying first at the Ludwig-Maximilians Universitat in Munich, Germany, and then working in the South of France!
The Year Abroad is all about immersion in the languages you are studying, and it is built into your degree to drastically improve your spoken language skills. At Cambridge, you can go pretty much anywhere in the world where your language is spoken, and you can choose to split your year between your languages in any proportion you want or to focus solely on one.
While you're away making new friends and seeing new sights, you also work on your Year Abroad Project, which can be a dissertation-style essay, a translation project, or a linguistics project.
This project makes up 1/6th of your final degree grade and helps you to maintain an academic focus while you're away.
My Student Perspective
I am currently halfway through my Modern and Medieval Languages degree, and I couldn't be more excited about my studies.
My next step, as I have mentioned, is my Year Abroad, during which I hope to complete a translation project on the works of contemporary postcolonial French women writers whose work is yet to be translated into English – something I aspire to look into studying in more depth later in my academic career.
If you're after a degree that will help you to get a heightened perspective on world history and culture, and give you the opportunity to live and work abroad, I urge you: to choose languages!
One thing I do recommend is partaking in a pre-university study abroad program, such as a Cambridge summer school.
Subscribe to the Immerse Education newsletter
We'll send you our company updates and latest news. Subscribe for free by completing the form below.