Home » University » What Degree Should I Study At University?
Studying Music at Cambridge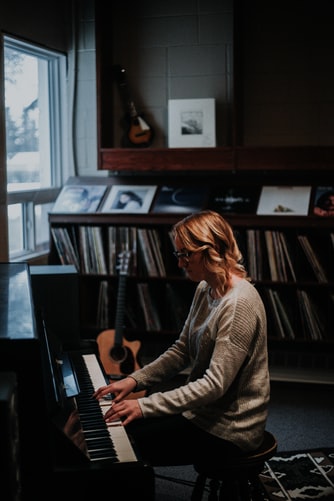 Back
My three years as a Music student at Cambridge were hands down the best of my life so far.
When I applied in the sixth form, I was unsure of whether Cambridge would be the right place for me, whether I was good enough, and what the degree would entail.
If you are also considering this path, I hope you find some answers and reassurance in this blog post!
The Application Process For A Music Degree
This post will focus on university life as a Music student, but here is some advice I wish I had been told at the application stage:
If you're passionate about music, that is enough! The course is so varied (more on this later) that every different skill set is catered for.
Don't worry if your musical background isn't very 'academic'. Your personality and genuine interest will be clear to your interviewers; you are not expected to know everything already!
Life as a Music Student
Something I particularly loved about the Music course was the huge number of opportunities in all areas – performance, composition, conducting, writing, directing, etc. – without any pressure to self-define or stick to just one area.
The broad course allows students to try a variety of skills and to find and refine their academic 'niche'.
Each year, six papers are studied. In the first year, all six are compulsory and cover history, harmony and counterpoint skills, analysis and either performing or extended research.
This year acts as an introduction to academic music. In the second year, students have more choices, as only three papers are compulsory (analysis, tonal comp. and history).
The other three are chosen from a wide range of possibilities which rotate annually.
What Is Third Year Like As A Music Student?
In the third year, all papers are own-choice, giving students the chance to specialise in more niche subjects on offer, for example, papers in my final year ranged from Film Music to Brahms's German Requiem to British Pop Music to Music Psychology.
You can equally build on the skills from previous years and take advanced analysis, performance or write a dissertation.
There is so much variety and it's a chance to find your skillset, or try out interesting topics you might not have otherwise considered. I'd also say that if pop music or jazz is your 'thing', rather than classical, don't be put off – there is scope to incorporate all kinds of musical genres, in performance or written papers, or in more specialised papers in the second and third year.
What Is The Teaching & Learning Like?
These papers are all taught in a similar format – weekly lectures or seminars and small group classes, called 'supervisions'. All lectures are held at the faculty (the music department building), which builds a great sense of community across year groups.
One great thing about studying Music compared to other subjects at Cambridge is that we never have 9am lectures! Supervisions are led by a lecturer or academic, who gives feedback on your written assignments and discusses the lecture content in more detail. Having said that courses like Medicine go into loads of detail, too!
This is a friendly environment to ask questions and explore broader topics with an expert, and with your peers.
At the end of the academic year, there are exams on each paper, but only your third-year exams dictate your final degree grade.
This takes the pressure off the first two years and gives students the chance to figure out how they prefer to learn and revise, but in a relaxed way. At the end of the day, experiences, skills and memories are more important than exam grades, so even in the third year, I would recommend choosing papers you genuinely like!
How Is The Workload In A Music Degree?
The workload was certainly tough at times, but the course is so multi-faceted and interesting that the work often becomes enjoyable.
Assignments take the form of research essays, composing exercises, singing and instrumental playing, and more!
In your free time, you may choose to join an extra-curricular ensemble, band, or choir, but if performing isn't for you, there are many 'behind-the-scenes' roles that offer a new perspective, for example, as a concert curator, publicity officer or stage manager.
The faculty itself is a lively hub of music-making – you can always hear music as you approach the front doors – and it has the incredible West Road Concert Hall attached, a concert hall students can book for free, for concerts, rehearsals or practice.
Would I Recommend Applying For A Music Degree?
It is a truly stunning place to perform or conduct! There is also a dedicated Music library, the Pendlebury, which has a huge collection of scores as well as academic books, and the librarians are always patient and kind.
The atmosphere is really friendly, owing to the small cohorts (around 50-60 in a year), mingling around the nearby coffee shops after lectures or at one of the many extracurricular projects. I found that the majority of my friends were from my course rather than my college.
Overall, I would recommend this course to anyone who is driven and passionate about music. It is an experience like no other and you will meet incredible, like-minded people.
Subscribe to the Immerse Education newsletter
We'll send you our company updates and latest news. Subscribe for free by completing the form below.