Home » University » What Degree Should I Study At University?
First-Year Social Policy at the London School of Economics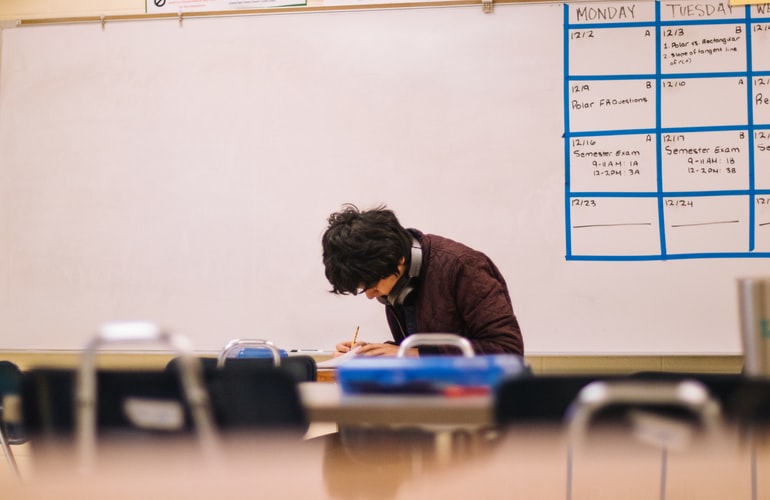 Back
Social policy is a broad and interdisciplinary subject that combines insights from disciplines like politics, sociology and economics to understand and improve the well-being of society. Social policy at LSE is very practical in its approach and very interesting right from the start. I have summarised the social policy experience, of the first year at LSE, in several subheadings below. 
Lectures and Seminars
After you choose your courses for the first year, some compulsory and some outside options, you are ready to go on an exciting academic ride! The lectures are usually at the start of the week and last for an hour.
They are delivered by a professor, or at times two professors- both probably an expert in their area of interest. The lectures provide guidelines for a topic that will be discussed in classes that week. For social policy, the lecture hall is usually small because of the small student body at the undergraduate level.
But, it has its perks- it is usually quiet and if you are lucky, you can even ask questions to your professor mid-lecture. The lecture is recorded for all first-year modules. So, you are safe if you missed that alarm in the morning (but don't do it more often- it is more fun in person than recording!). Legend has it, some social policy professors even bring chocolates or even fruits in their lectures. 
The seminars for social policy are small and very discussion-based. There are usually debates on the topic which involve discussion of opposing arguments provided by authors on a certain topic. Some classes also involve doing presentations with your friends.
But,  it depends upon who your class teacher is, and what method they deploy while teaching. Seminars are the best part of understanding things you thought were difficult at lectures and also understanding further readings assigned to you.
Unlike high school, you are treated as an adult, and you should behave like one- make sure you prepare for seminars because you never know: you might be advising a government to design its public health system (even though it is an imaginary country!). 
Office hours with Professors
Professors within the department are experts in their field. The reading list often involves reading their work or the policy papers prepared by them. So, it is a good idea to book an office hour with them if you are engaged in their areas of research or, at times, just to clarify some concepts presented in the paper they wrote.
They are always willing to help as long as you book the office hours in advance. This is something that will make studying social policy more engaging as professors love students who are curious, and sometimes, those who can even challenge their viewpoints! 
Discussions and free lunch with friends from the department
Another fun part of being a social policy first year is the free lunches that the department organises in its own common room. As students on a budget, getting a free lunch is just the thing that one needs after a busy day of seminars, lectures and office hours.
Among these lunches, you can make friends with social policy students from other years or even Masters and PhD students- everyone is super friendly!
You can also seek advice from students from other years on courses to take, talk about friends with how your week was or the latest Netflix series you are hooked into. Sometimes, there are also professors in these sort of informal lunches in the social policy common room.
Another chance just to say hello or ask the question that was in your mind after their lecture! So, once you start university, make sure you keep an eye on emails that tell you about these informal lunch meetings at the department's common room. Sometimes, there could be dinner at the nearest restaurant or even a boat party on the Thames!
External Seminars and public lectures
There are also external seminars about social policy taking place regularly in the department. The department frequently hosts other social policy experts who give a presentation at the lectures. This further adds to your understanding of social policy from an international perspective.
Social policy is interesting when you can use a comparative approach from these international lectures. There are also professors from other universities who talk about their recent books and discuss cutting edge issues in social policy. This really helps to broaden your understanding and get more out of your degree in the very first year. 
Overall, first-year social policy experience at LSE is built on utilising several resources available within the department- mostly professors and teaching assistants. But also, there are public lectures and informal discussions that make the subject more interesting. The first-year social policy experience is extremely fun- there is always something to keep you busy if you are passionate about the subject. 
Subscribe to the Immerse Education newsletter
We'll send you our company updates and latest news. Subscribe for free by completing the form below.