Health & Biotechnology Summer School
Residential programmes
Explore the frontier of healthcare with Immerse Education's Health and Biotechnology Summer School Programme— a two-week summer camp alternative focusing on intellectual discovery. From telemedicine to genome exploration, gain insights into innovative solutions. Shape the future of health, as technology and biotech intersect to revolutionise disease management and prevention.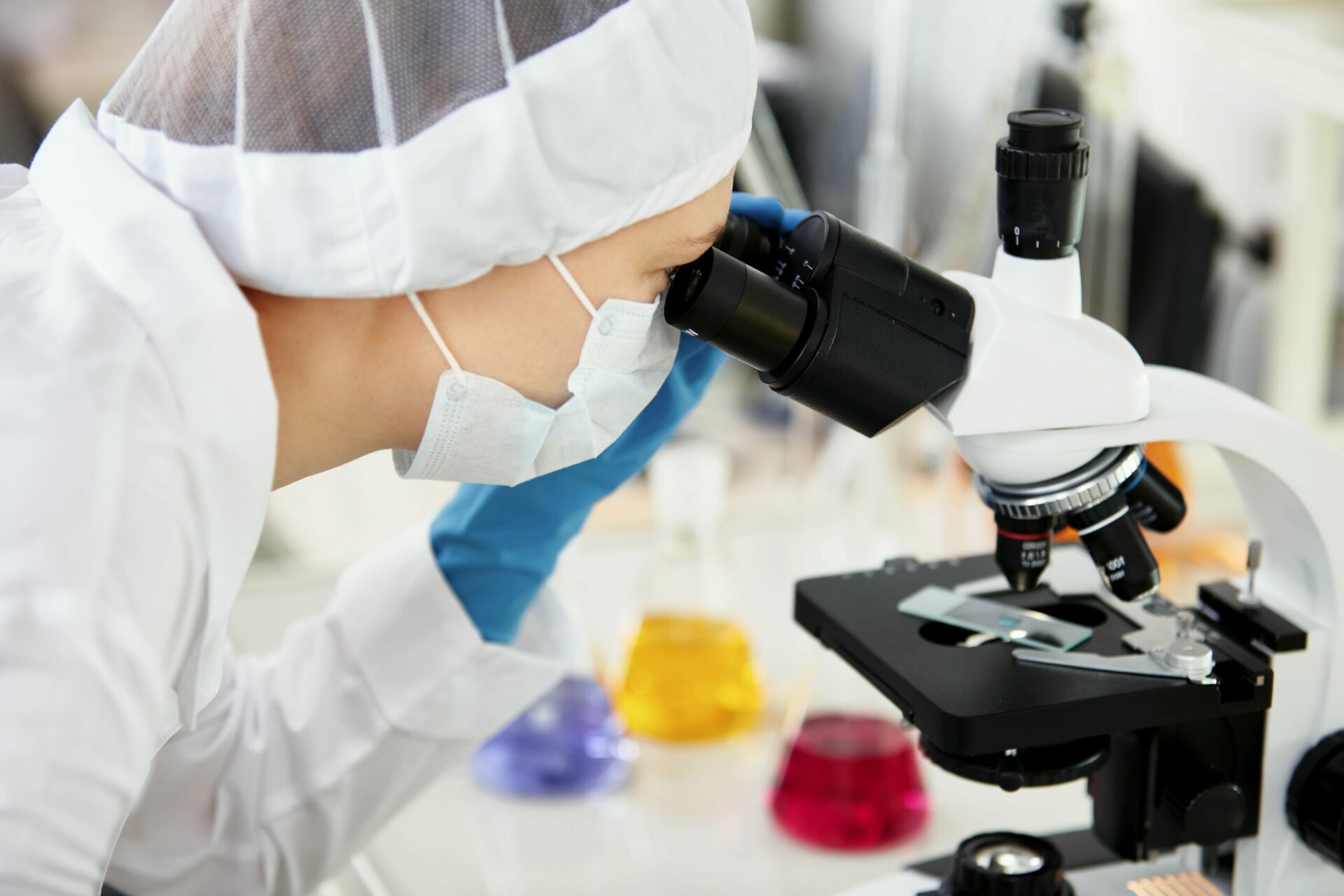 Unparalleled academic programmes
Health & Biotechnology Summer School
San Francisco
15-18 years old
Health & Biotechnology
Career Insights - San Francisco • 15-18 years old
San Francisco
15-18 years
For 15-18 year olds interested in studying Health & Biotechnology, our summer programme offers the perfect opportunity to explore your subject in depth ahead of committing to more advanced study.
Reviews
Hear from other students
I would describe the Immerse Academic Insights programme as intellectually stimulating, diverse, inspiring, motivating. I've definitely enjoyed meeting new people from all around the world, it has been amazing. I've loved studying something that I'm so passionate about, and being around like minded people and learning with them has been an incredible experience.
We've done dissections and other practicals such as suturing and gone through a lot of content that I wouldn't have learned at school. I feel like the Immerse course is really preparing me for higher education by giving me insight into what being a university student might be like.
I looked at the essay competition and it seemed like an incredible opportunity, so I applied for the essay competition, got a partial scholarship, and here I am!
Residential Medicine (16-18)
Health & Biotechnology Summer Programmes For High School Students
Immerse Education's Health and Biotechnology programme offers an immersive journey into medical innovations and genetic exploration. From telemedicine to genomics, delve into advancements shaping healthcare. Through interactive sessions, lab experiences, and in-depth discussions, middle school and high school students can refine their understanding of health and biotech.
Guided by experienced scientists and respected educators, the programme encourages collaborative research projects, genetic analyses, and interactive discussions that deepen your comprehension of medical concepts and challenges. Personalised mentorship and constructive feedback empower you to unlock your potential as a future STEM student and excel in the transformative realm of health tech and biotechnology.
Health & Biotechnology revolutionize healthcare through medical devices, genetic research, and innovative solutions. They enhance lives by pushing the boundaries of medical science, offering new ways to diagnose, treat, and prevent diseases. Immerse Education's Health Tech and Biotechnology Summer School Programme offers a two-week glimpse into technology's impact on medicine and healthcare, from telemedicine to personalised genomics.
Furthermore, our health & biotechnology summer schools offer more than just theoretical knowledge; they prioritise technical skill enhancement. If your goal is to excel in the fields of healthcare technology and biotechnology, enrolling in an Immerse program in this discipline is a prudent choice to develop your expertise and drive innovation.
Health & Biotechnology
Frequently Asked Questions
Have a question about our Health & Biotechnology summer programs?
What is Health  & Biotechnology?
Immerse™ Health and Biotechnology programs delve into telemedicine, genetics, and disease management. Explore innovations that redefine healthcare, from personalized treatments to digital diagnostics.
Why study Health and Biotechnology?
Health tech and biotech are revolutionising patient care. Genetics inform treatments, while telemedicine bridges distances. By studying these interlinked STEM fields, you contribute to a healthier world, driving advancements that impact individual well-being and public health.
Health and Biotechnology professionals embark on diverse career paths – whether these are clinical or non-clinical, patient facing or remote. They flourish in healthcare institutions, biotech companies, research organizations, and more. Graduates can pursue roles in medical technology, genetic research, healthcare analytics, and biopharmaceutical innovation.
The domain of Health Tech and Biotechnology presents opportunities to shape medical advancements, decipher genetic codes, and contribute to the evolution of healthcare practices for the benefit of humanity.
Immerse Education offers residential and career-based Health & Biotechnology programmes in San Francisco, California. 
Immerse's programmes warmly welcome all, regardless of prior health tech or biotech familiarity. Some knowledge of recent medical breakthroughs and advancing healthcare practices will be valuable assets.

Although your tutor shapes the precise curriculum and it may vary, we assure an inclusive array of subjects inspired by university syllabi and early-career roles in interconnected domains.
The syllabus overview will provide intricate insights into the degree-level topics planned for your course. The program's objective is to foster a well-rounded understanding of the science behind health tech and biotechnology's most influential innovations and to increase participants' awareness of career opportunities in this area.

The Health and Biotechnology course suits individuals intrigued by medical advancements, curious about genetic exploration, and motivated to contribute to healthcare breakthroughs.
If you possess a passion for decoding medical complexities and shaping innovative solutions, this program provides a pathway to delve into the transformative field of health tech and biotech. Aspiring medicine students can diversify their portfolio by exploring these related fields at degree level with an Immerse summer school programme.
Have a question?
Our expert team are ready to help.
Contact us