Home » University » How To Write A Personal Statement?
How To Write A Law Personal Statement?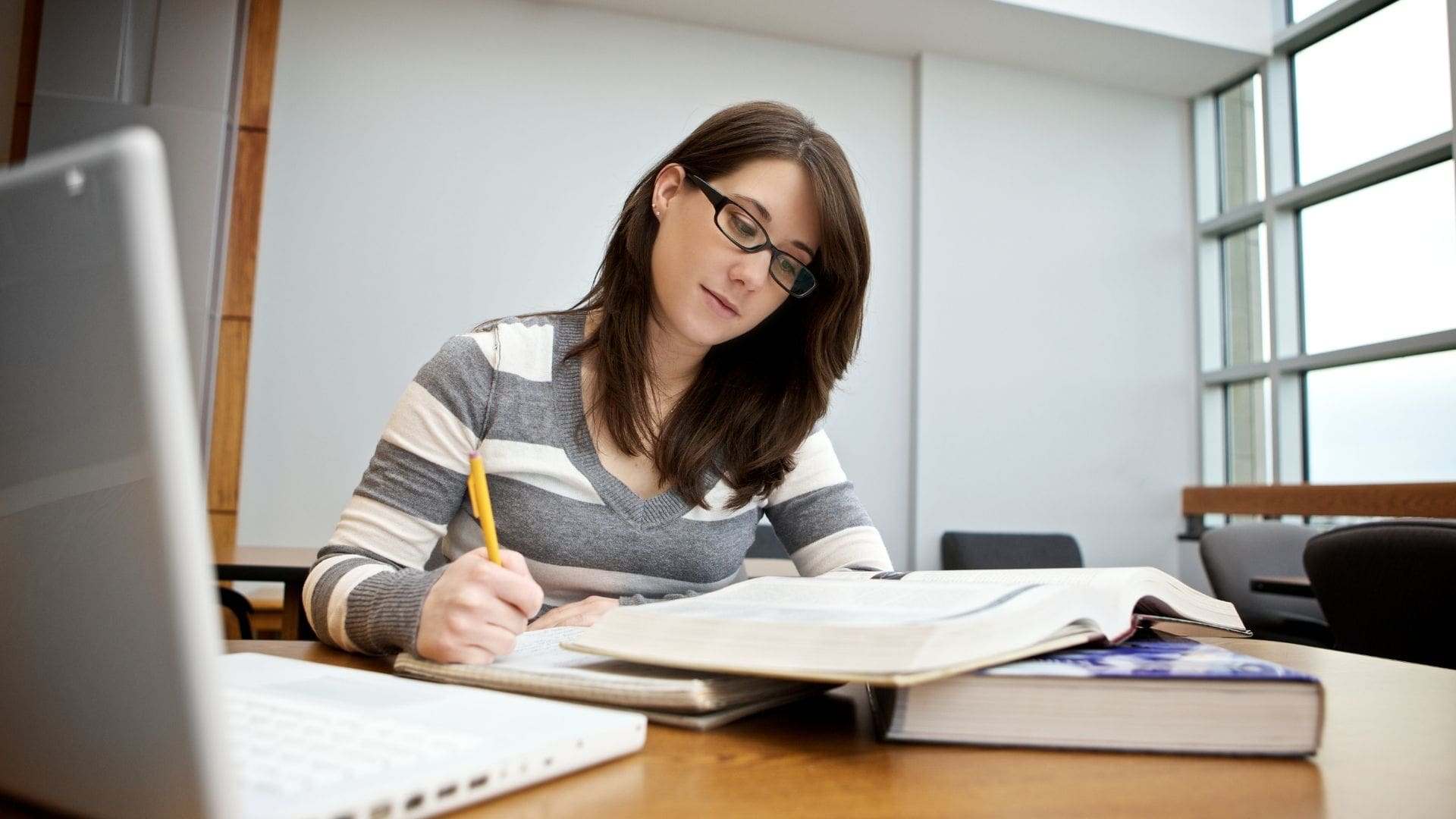 Back
Are you an aspiring high-school student looking for answers on how to write a law personal statement?
It's that time of year when you stare at the blank computer screen and try to come up with a well-written law personal statement.
You've probably heard stories from student peers currently applying for law school about their woes when writing a personal statement. But the question we're here to answer is, how do you write a personal statement for law?
Follow these tips to help your chances of beating your competition!
Present Your Whole Person
When it comes to brainstorming on how to write a law personal statement, there's a tendency for students to overemphasise their GPA or LSAT scores. Of course, these scores matter. But they're not the only basis for admittance!
When you enter Law School, it's not all about academics. What's the point of having the highest grade when you have the poorest work ethic? The legal community is looking for well-rounded individuals who have intellectual minds and caring hearts for others.
If you come to think of it, isn't the core of every profession to serve others? Here's a list of information you should consider writing in your personal statement:
Extracurricular activities: educational clubs, student government, sports leagues, community service, art organisations, hobbies
Professional experiences: full- or part-time employment, research assistant, internships, etc.
Life-changing experiences or meaningful challenges you've overcome
Awards and accomplishments: leadership positions, certifications, achieving significant life goals, etc.
Quick Read: How To Write A Personal Statement?
Emphasise How You Can Contribute To The Law Profession
Law schools are looking for doers, people who will make an impact on the legal community. Schools want students who have already demonstrated that they care about giving back to their communities and making a difference in the lives of others.
To show that you have potential contributions to the law profession, highlight your previous achievements proving your desire to give back to the community.
Here are some helpful questions to guide you:
How have you contributed to your community?
How have you demonstrated leadership skills?
How will your leadership skills contribute to the law profession?
How have your work or volunteer experiences helped prepare you for law school
How were those experiences beneficial to those around you?
How does it make you stand out from other students applying for law school?
State Your Motivation For Wanting To Study Law
It would be best if you had a strong motivation for wanting to study law. It's no secret that law school requires hard work and perseverance. The admissions committee knows that without solid motivation, there's a chance that you'll lack the desire to really pursue law to the best of your abilities.
That's why emphasising your personal motivation is essential on how to write a law personal statement. You'd want to give enough information to make the reader understand exactly why you wish to pursue this career path. But not so much that it bores them!
Here are some basic prompts to get you started on writing about your motivation:
Why do you want to be a lawyer?
How did it all start?
How does your personal story tie into why you would like to study law?
How did your family influence your decision to study law?
How will law help you achieve your personal goals?
How are your life experiences relevant to studying law?
How has this career choice impacted you personally?
Expand Your Background Knowledge On The Legal Community
The legal community has been around for centuries. You must show the admissions committee you know what you're getting yourself into. And that you still would love to join!
Consider these points for research:
How did the legal profession originate?
How does a court system work?
How do lawyers see their role in our society?
How has the role changed over time?
How do they see it evolving in the future?
Remember, the law admissions committee knows more than you do. The objective is not to show off your background knowledge. But to relate your background knowledge to why you're an ideal candidate for law school.
Keep Writing
If you want to know how to write a law personal statement, there's a straightforward starter rule: keep writing. By now, you have tons of prompt questions to get you started. Don't worry if there's zero structure in your personal statement. You don't even have to think about the 4,000 character limit just yet.
Structure and character limit are factors you need to think about afterwards.
For now, spill all your ideas, answers, and stories on paper (or computer screen!) If you don't lay out the content, you'll have nothing to put into place later!
Structure Your Law Personal Statement
Your personal statement is your own. Forcing you to follow rigid structures on how to write a law personal statement will only smother your creativity! However, there are general guidelines that will help give your personal statement a smooth, sensible flow.
If you're wondering how to write a personal statement introduction then start with a gripping opening line that will immediately draw in the reader. Plugging in a famous quote is a classic!
The body is the meat. Here's where you sell yourself as an ideal law student. You'll place everything you've been brainstorming so far in this part of your law personal statement.
For your personal statement conclusion, never present new information! Instead, restate why you're an ideal law student in a way that'll give a lasting impression to the reader. It's the best part to insert a striking one-liner explanation of why you chose your intro quote!
Your Personal Statement Is A Form Of Storytelling
Stories have captivated human beings for thousands of years. And if you present your law personal statement in story form, you'll captivate the admissions committee as well.
When you think of writing a law personal statement, think of it as one long story. Just remember that your personal statement is not your autobiography. Instead, it's your evidence that you are an ideal law student.
So find a turning point in your life that made you decide you want to pursue law. Since every story has a conflict and resolution, make sure you present a particular challenge or crossroads in your life where you could've given up on your plans to pursue law.
But still, you choose to apply for law schools anyway.
Don't forget to tie in relevant skills and experiences to strengthen your position as an ideal law student.
Stay Authentic
Honesty and authenticity will bring you a long way. No matter how impressive your personal statement is, if it contains fabricated details, it'll come to nothing.
The admissions committee is looking for well-rounded, authentic individuals who will give value to the legal community. And there's nothing valuable about lies and fabrication! So, please make sure you stay honest.
There's nothing wrong if you don't have impressive achievements or heart-wrenching backstories. Present yourself as you are, and your readers will appreciate you!
Tidy Up Your Personal Statement
The orderliness and cleanliness on how to write a personal statement reflect your dedication as a potential law student.
When the admissions committee reads your personal statement, they look beyond the content. They examine how you present your content. It's easy for them to determine whether you are who you say you are (an ideal law student) based on your eye for small details.
So dot the i's and cross the t's! Choose the best words to express yourself. Make sure your grammar and spelling are impeccable!
Ask For Feedback
You now have a well-written draft in your hands. But it's not the finished product yet! When you're in the final stages of writing a personal statement, you have to ensure that your message comes across how you intend it to.
The best way to do that? Ask for feedback!
It's time to get out of your head and get into others'. Hand out your personal statement to your family, friends, and acquaintances. Here are pivotal questions to ask them after reading your personal statement.
Was it easy for them to read?
What's the main message of your personal statement? (If it's different from your main message, then perhaps you need to fix some sentences.)
Do they hear your voice as they read your personal statement?
Do they find it engaging or boring?
Is there anything they want to add?
Take notes of their feedback, especially if two or three people gave similar comments! Then, after making your revisions, ask the same people to reread your personal statement.
Repeat the process until your personal statement is as good as it can be!
Wrapping It Up
How to write a law personal statement is never easy. You need to find the best way to present yourself in an authentic, engaging manner that will make the admissions committee want to admit you into their school!
How can you do this? By following these simple steps and staying honest with your readers, you'll have done most of the work already!
Increase your chances of being admitted by following our tips on how to write a law personal statement. So what are you waiting for? Go out there and start writing now – we're rooting for you!
Subscribe to the Immerse Education newsletter
We'll send you our company updates and latest news. Subscribe for free by completing the form below.