Home » University » Best UK Universities For Every Degree
Best UK Universities For Maths – 7 Top Ranked Options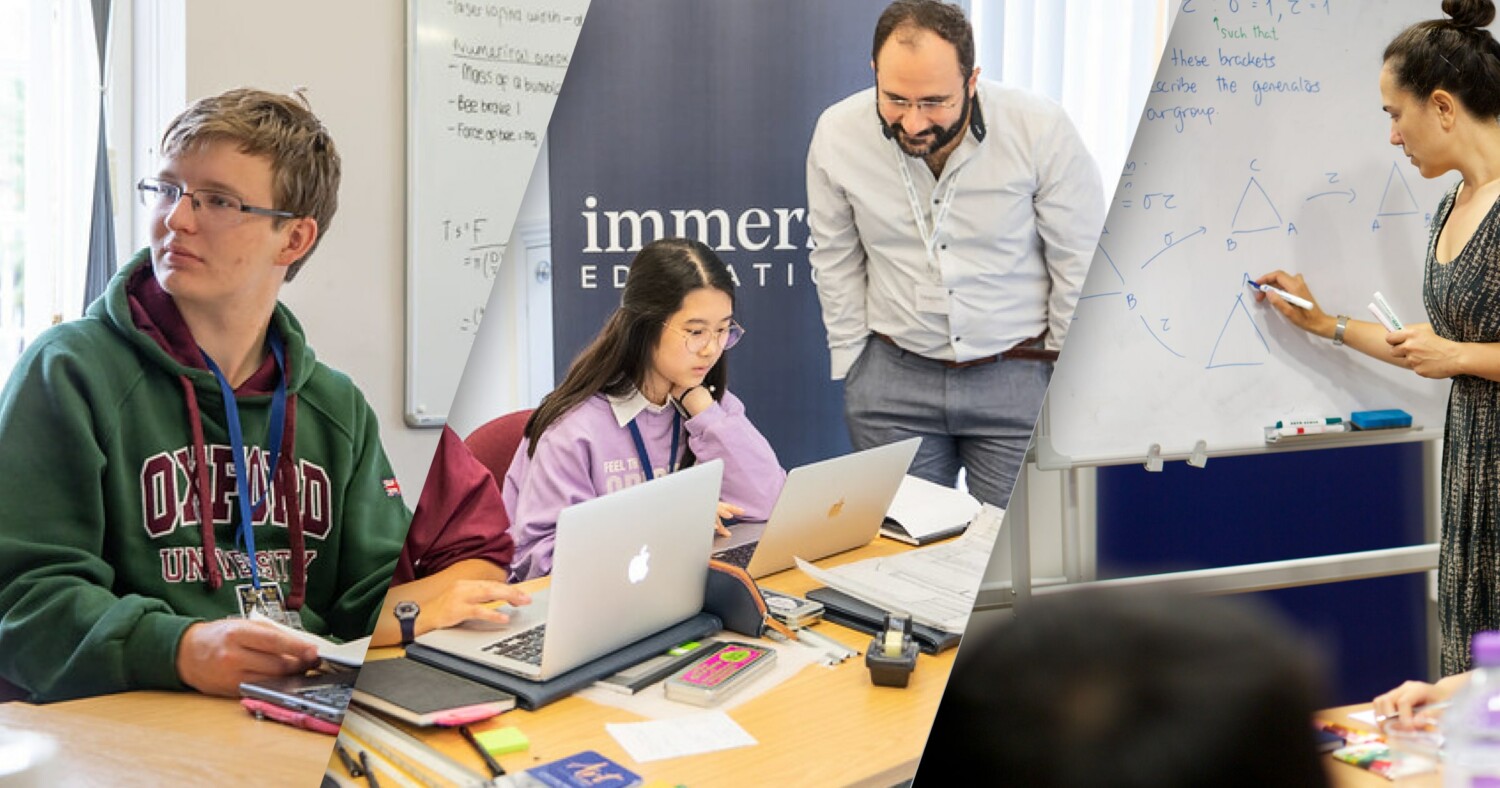 Back
Are you searching for the best universities for maths? Then you've come to the right place.
Mathematics is an excellent choice for an undergraduate course because it leads to various career prospects, including:
Financial and insurance
Teaching and research
Wholesale and retail
IT
Pharmaceuticals
and many more!
If you are to increase your potential success rate in your chosen career path, you'll need to select the right university that'll fit your needs.
In this post, you'll find a list of the most prestigious universities, with word-class teaching and up-to-date facilities. And if you're looking for a taster before university, then make sure to check out our mathematics summer courses for motivated students.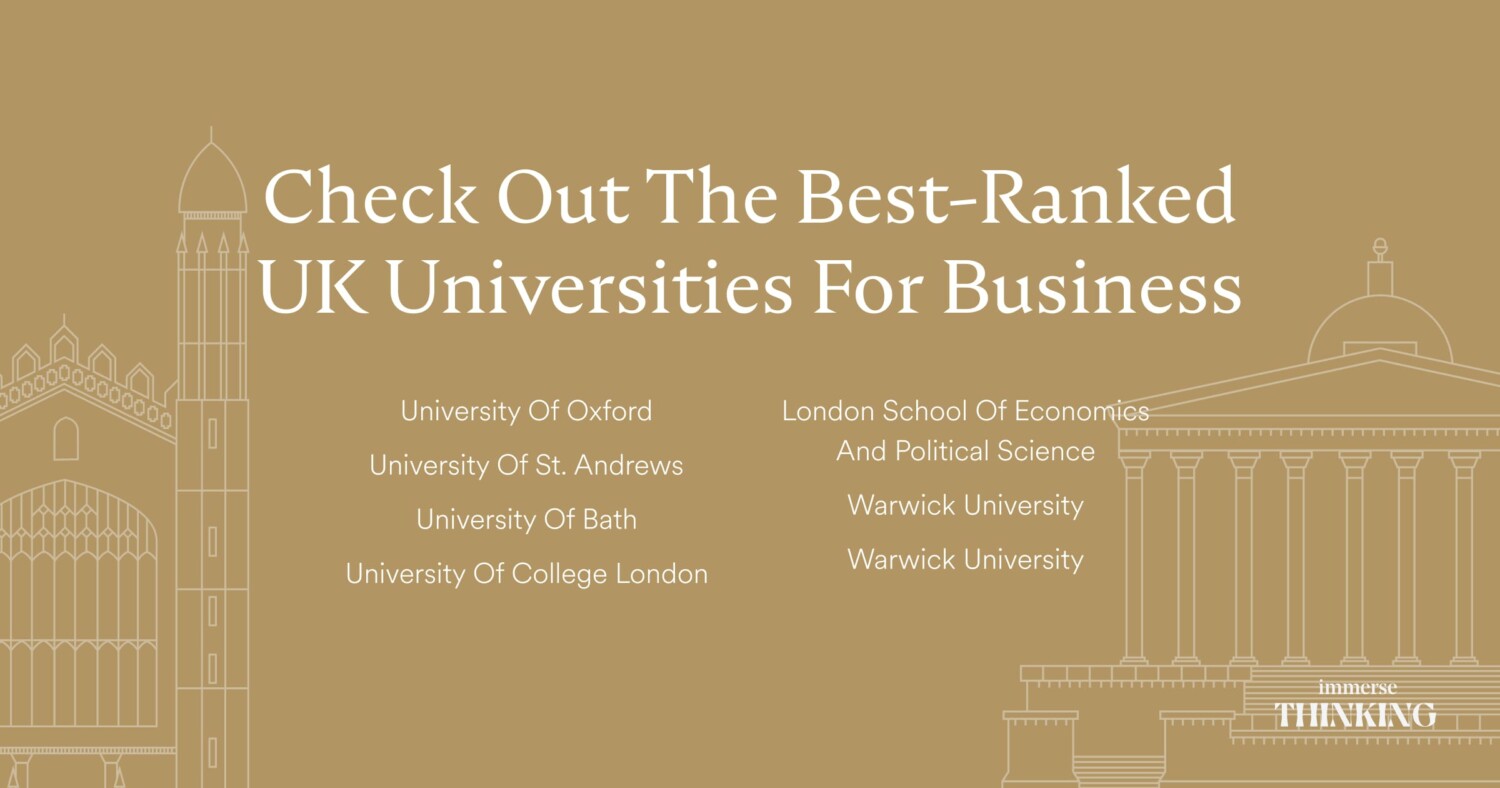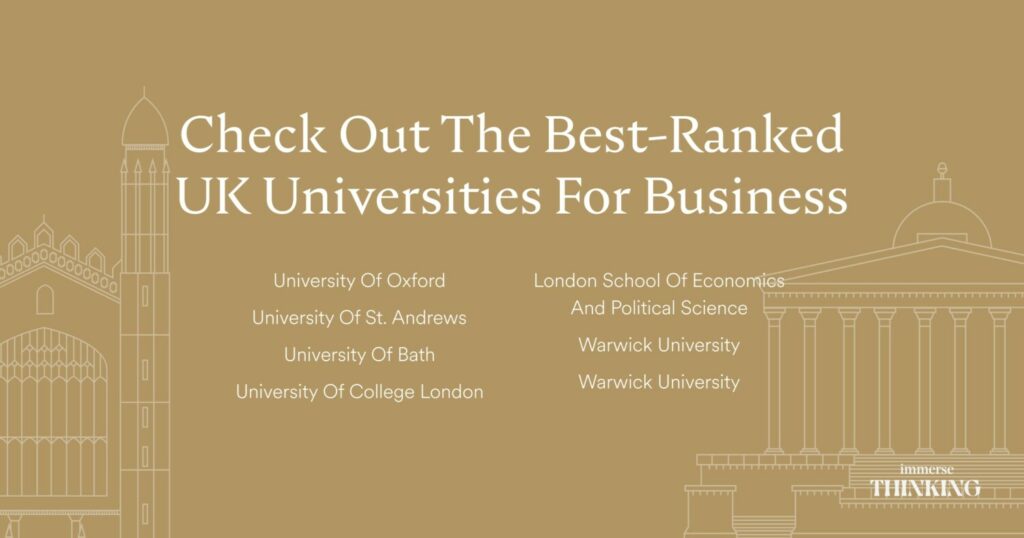 Each university has its respective advantages. It's up to you to weigh your options and choose which one suits you most. Give this list a skim and find out which university is best for you!
Not sure about Maths? Check out the best UK universities for loads of different degrees!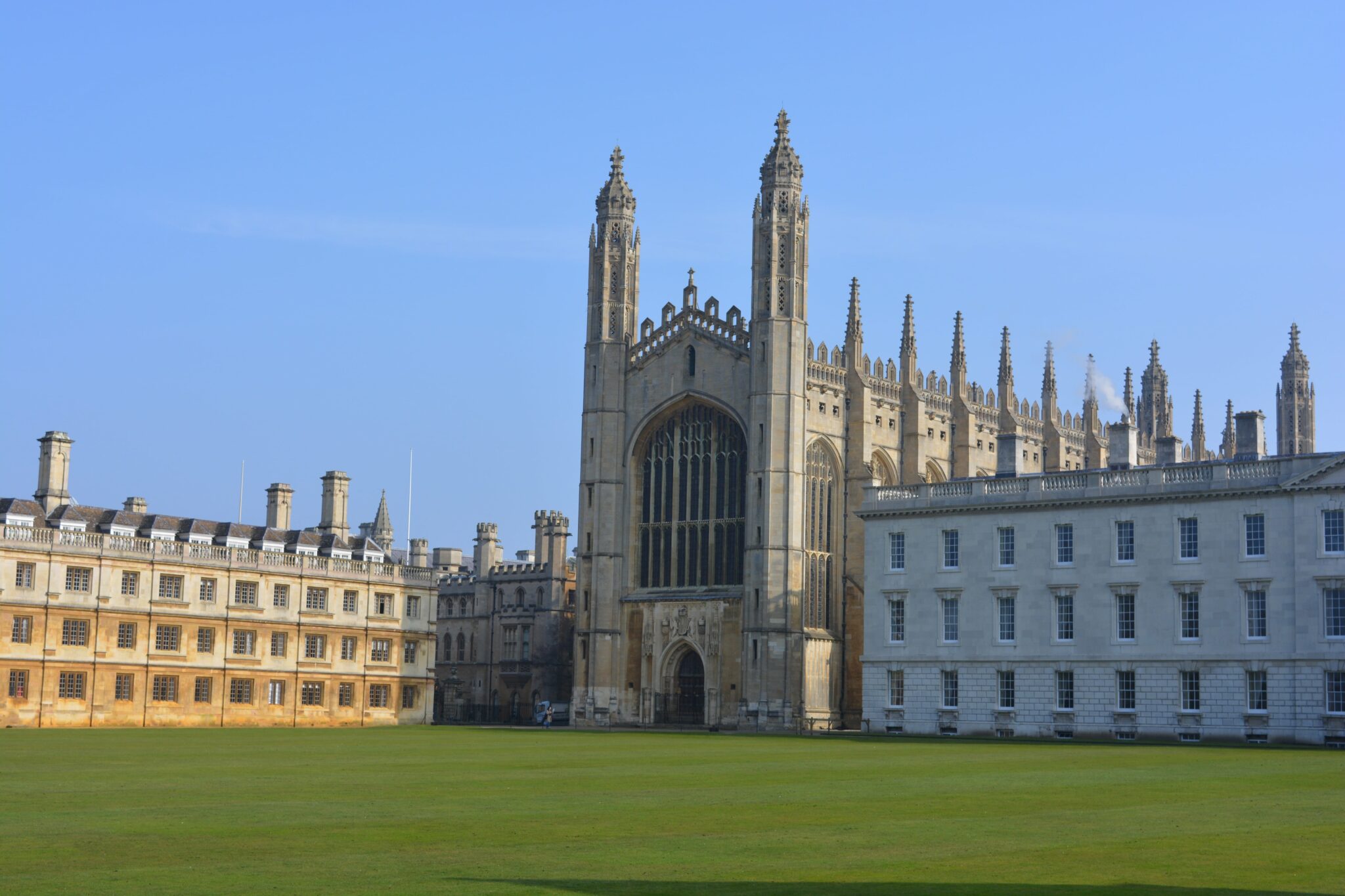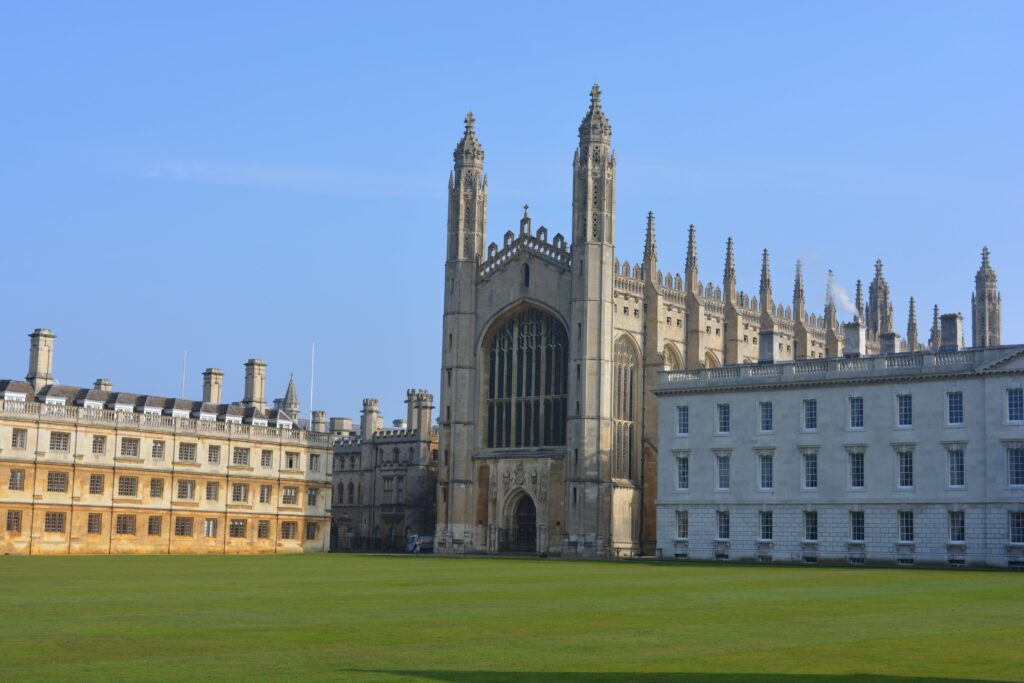 The University of Cambridge is one of the top UK universities for maths courses to help serve as a launchpad for your career. Within 15 months of graduating, 89% of the students who answered the Graduate Outcomes Survey were already working or taking further study.
And if you want to undergo world-class training, look no further. The Complete University Guide 2021 ranks the University of Cambridge as Number 1. You'll also have the support you need to get involved in various communities. The University of Cambridge has more than 500 organisations for you to explore!
If you take a more specific look at their Mathematics course, you'll be happy to know that 84% of their Math graduates are working or pursuing further studies. Graduates from the University of Cambridge are highly sought-after by top employers across sectors, including IT, insurance, banking, education, telecommunications, academic research, and more.
Easily marking the University of Cambridge as one of the best universities for maths.
Studying at the University of Cambridge requires hard work and dedication. But the reward, security, and enjoyment you will receive in turn are worth the effort!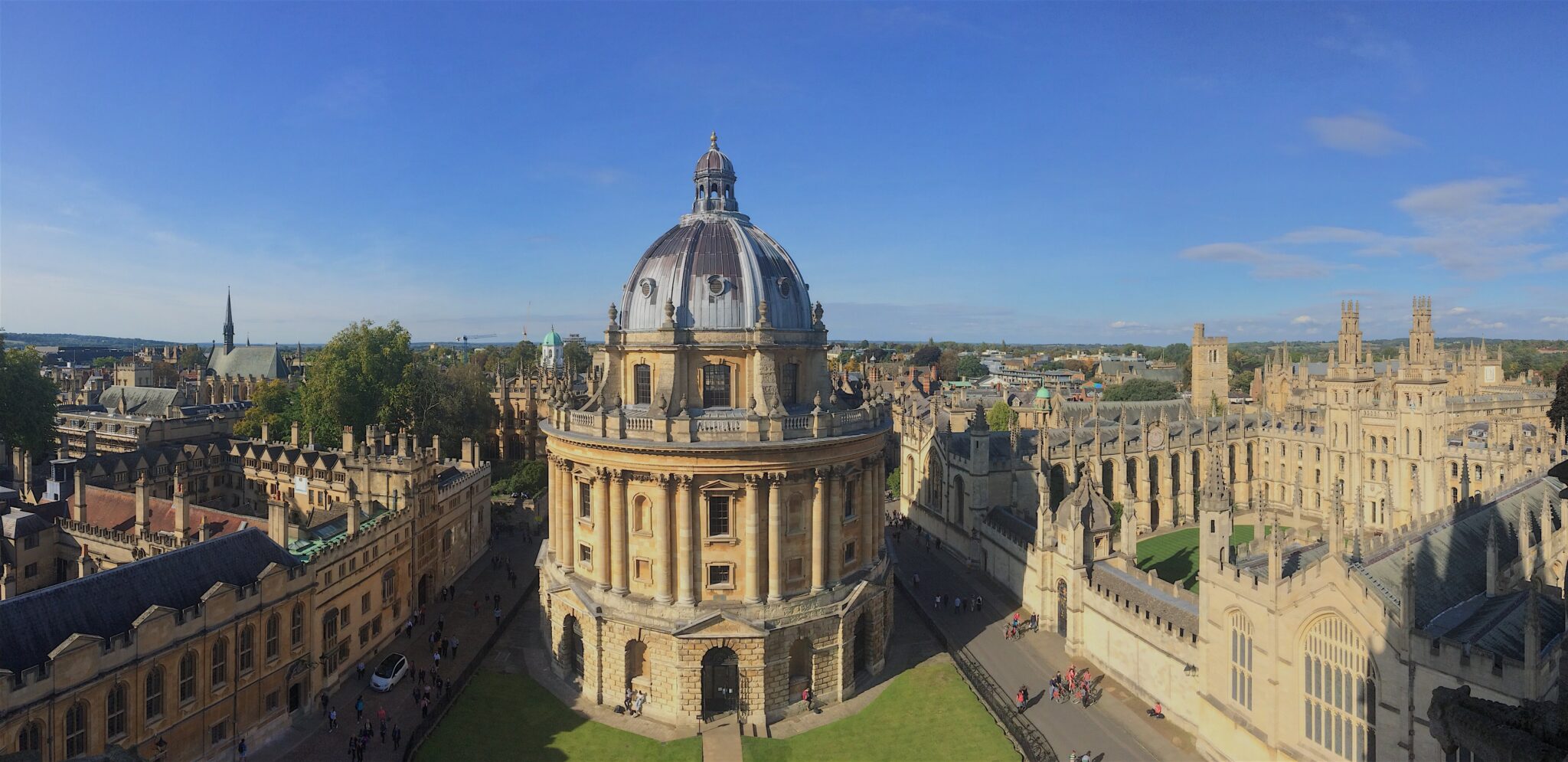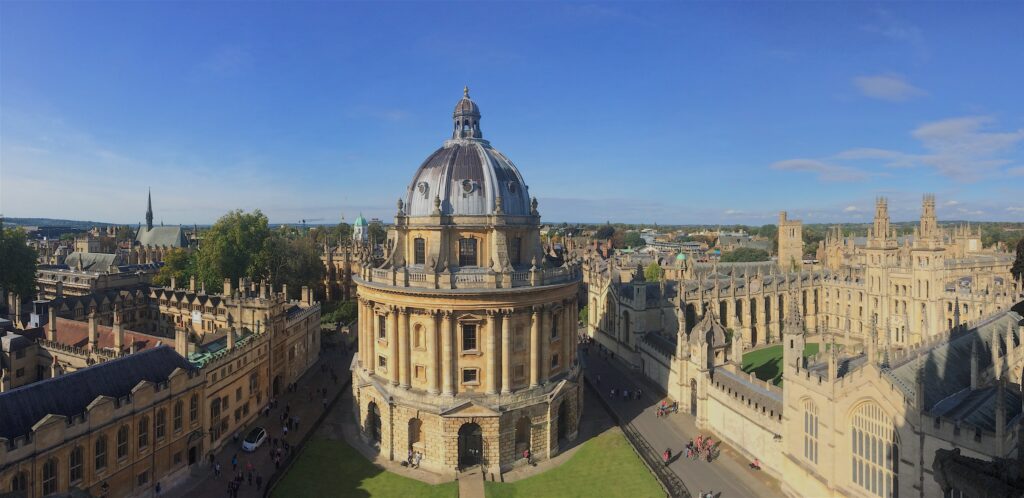 The University of Oxford is the oldest in the UK and one of the best universities for maths. Did you know that The Times Higher Education 2021 ranked the University of Oxford as number 1 globally?
Maths at the University of Oxford is centred on problem-solving. You will learn how to think mathematically as you construct theorems. There are two Mathematics degrees available to you, the 3-year Bachelor's Degree or the 4-year Master of Mathematics.
But don't worry about it now, because you have until your 3rd year to decide which path you want to take.
The University of Oxford gives priority to its graduate students.
That's why they make sure you reach your potential during your undergraduate formation with them. How so? By giving you access to first-class research facilities, academic help, personal support, and a sense of community.
What does it take to be a Math student at the University of Oxford? Ability, curiosity, commitment, and enthusiasm are the characteristics of an Oxford student. Do you have what it takes? Go ahead and give it a try!
The University of Manchester is a member of the Russell Group. The Russell Group is an association of 24 elite universities in the UK known for their academic and research prowess. It's no surprise then that 25 Nobel Prize Winners hail from the University of Manchester!
Studying at the University of Manchester is a surefire way to carve a successful career path in maths for yourself.
According to the High Fliers Research 2020, the University of Manchester is the No.1 Target of Top Employers in the UK. Over 93% of the recent graduates are employed or are pursuing further studies.
The math course at the University of Manchester is 3 years in length. Your main area for those three years is a £40 million purpose-built Alan Turing Building. The modern building and helpful staff will make you feel right at home.
You'd be happy to know that 85% of maths graduates found employment or pursued higher studies within 15 months. Common potential careers include finance, administration, management, industry, statistics, computing, and teaching.
The bright future that awaits University of Manchester math graduates makes it one of the best universities for maths in the UK.
The University of St. Andrews has 600 years of rich history that's intimately tied to its town. Today, it's one of the best universities for maths. The Sunday Times Good University Guide 2022 ranked the University of St. Andrews UK's No. 1.
What's more, The Complete University Guide 2022 names the University of St. Andrews the First in Scotland for Mathematics.
You have two mathematics degrees to choose from: Faculty of Science (BS and Faculty of Arts (MA). If you choose the Faculty of Science, you have the option to proceed to the undergraduate Master's degree in mathematics (MMath).
The University of St. Andrew's present ambition is to be a "beacon of inclusivity." Equality, diversity, and inclusion are three highly-prized values they implement in their education. So no matter who you are and where you come from, you have a place in the University of St. Andrews.
The Imperial College London is located at the centre of London, with an international reputation for world-class teaching and research. It emphasises collaboration across disciplines to raise the next generation of researchers, scientists, and mathematicians.
There are over 14 Nobel Prize Winners and 3 Fields Medalists coming from the pool of Imperial College London graduates. In addition, the Times and Sunday Times Good University Guide 2022 ranked the Imperial College London 1st in London and 4th in the UK.
The Imperial College London is one of the best universities for maths because of its superior teaching and research. Its mathematics department has over 80 academic staff to enhance your math knowledge and skills. Add that to the growing number of math students; it is one of the UK's largest and most robust departments.
The main objective of Imperial College London's math department is to train students to master mathematical methods in solving abstract, scientific, and technological problems. By the time you graduate, you'll have the skills you need to have a successful career.
The University of Warwick qualifies as one of the best universities for Maths because the Guardian University Guide 2021 ranks it as the 6th Top UK University. Staying true to its reputation, University of Warwick graduates become one of the Top 10 Highest Earnings in the UK.
The Warwick Mathematics Institute offers numerous exciting modules to enhance your mathematical interests. The best part? Your 3rd and 4th-year modules will keep you up to speed with the latest developments in math research. Thus, making you a worthy contender in the competitive math industry with up-to-date teaching and facilities.
What makes mathematics unique at the University of Warwick is its immense flexibility. You can tailor your degree to suit your interests and career goals by choosing options from other renowned departments at Warwick and integrate them into your program.
If you're looking for a personalised mathematics degree, the University of Warwick is an excellent choice!
Durham University is the Top UK University for employability, with a 97.9% graduate employment rate. The Guardian University Guide (2022) ranks it 5th Best University in the UK. Plus, the Research Excellence Framework (2014) claims that 83% of Durham University's research is "world-leading" or "internationally excellent."
Here's the most exciting bit of data in 2016: within six months, 87% of the graduates from the Durman Mathematical Sciences went on to have employment or proceeded to study further.
Also, the Department of Mathematical Sciences at Durham University intends to equip you with the critical skills you'll need to succeed in your chosen career.
Problem-solving, communication, time management, quantitative reasoning, and data analysis are some of the skills you'll develop and practice during your stay with them.
So if you're searching for a research-led university dedicated to kickstarting your career, check out one of the best universities for maths, Durham University!
Wrapping It Up
The Best Universities for Maths are ranked based on their research, teaching quality, and graduate earnings.
If you're looking for a high employability rate, Durham University, the University of Cambridge, and the University of Manchester are great choices.
Do you want to tailor your math course to suit your individual needs? Check out the University of Warwick. If it's inclusivity you value most, you're most welcome in the University of St. Andrews.
After reading through the list, which university do you think suits your personal needs?
Do you want to get a taster for university level mathematics before signing up for 3 years to a maths degree? Our maths summer schools are taught by expert, University tutors in amazing interactive lessons.
We at Immerse Education wish you the best of luck in choosing among the best universities for maths!
Best universities for other subjects
Subscribe to the Immerse Education newsletter for £100 off your programme*
We'll send you our company updates and latest news. Subscribe for free by completing the form below.