Home » University
Best UK Universities For Every Degree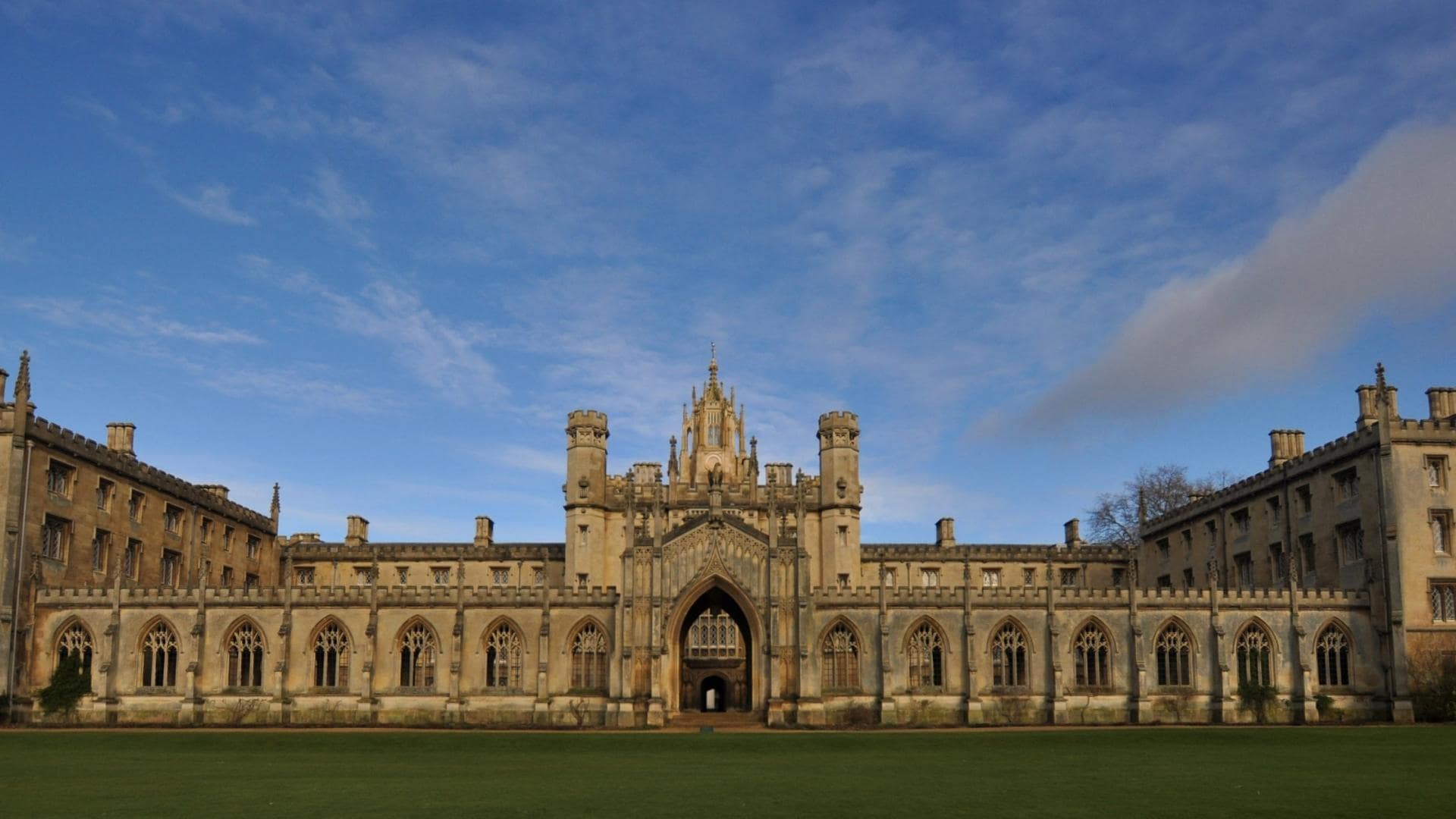 Back
What are the best UK universities? Whether you dream of becoming an architect, a lawyer or a nurse, there are a wide variety of fascinating undergraduate degrees to choose from.
Your degree of choice greatly impacts your future career prospects and earning potential, so it's essential to make sure you find the right one for you!
Here are some quick choices if any catch your eye:
In this article, you'll discover the best undergraduate degrees you can choose from and the potential career options each one offers. So read through and find out what's available and if it's the perfect match for you!
Business Management
Business management, also called management studies, is a field of study that focuses on all of the details that go into managing a business. Business managers handle every aspect from the financials to the operations to marketing and HR, which means they have a deep understanding of how business works from start to finish.
Business studies is one of the best undergraduate degrees because it gives you the knowledge and skills to operate in the business world.
Related Read: Best UK Universities For Business
If you come to think of it, the majority of the professions require background knowledge of business. Even dentists need to know how to sell their services within their clinics.
Students with a business degree can participate in
Advertising
General management
Consulting
Banking
Marketing
Sales
Human Resource
Whether you run your own business, or someone else's, you'll have no shortage of opportunities after graduation.
Media And Communication
A Media and Communications degree is an excellent choice to understand how the media works in today's society. You will develop much-needed media, communication, and creative skills.
TV
Filmmaking
Radio
Journalism
Marketing
Writing
Public relations
Cause your heart to beat faster with excitement; you'd want to check out Media and Communication.
Of course, there are more career options to explore than the ones we mentioned. There's a reason why media and communication is one of the most popular and best undergraduate degrees, and that's because of its versatility and relevance in the 21st century!
Nursing
Nursing is one of the best undergraduate degrees in the UK because it offers students an opportunity to pursue a rewarding, fulfilling career. It's easy to be captivated by this career choice because suffering and death are familiar parts of our lives which nurses try to alleviate for everyone.
You May Like: Best Universities In The UK For Medicine
A degree in nursing prepares you with the knowledge and skills to provide care for people suffering from serious illnesses or injuries. Nurses can utilise their skills across many different healthcare settings or occupations, including
Public health
Clinic
Hospital
Clinical research
Academia
A Bachelor's Degree in Nursing is also an excellent launchpad for pursuing Medicine. What's more, if you plan on exploring other countries, there's no better career choice to help you achieve that than nursing.
Political Science
Political Science is the study of how government systems work. It analyses the institutions that make up the state.
Related Read: Best Universities For Law UK
A Bachelor's Degree in Political Science is one of the best undergraduate degrees because it provides you with skills that are transferable to many different industries, including:
Law
Journalism
Public relations
Conflict management
Media relations
Policy analysis
Human rights advocacy
So if you're fascinated with public life and governance, then you'd want to explore Political Science.
Psychology
A bachelor's degree in psychology is one of the best undergraduate degrees because it gives you an excellent foundation to prepare for almost any future career and can help improve your understanding of yourself and others.
Psychology focuses on two core topics: human behaviour and mind processes. Studying psychology develops valuable critical thinking, problem-solving, data analysis, and scientific reasoning skills.
Related Read: Best Universities For Psychology UK
BS psychology is highly flexible because it prepares you for graduate-level across fields of study, including psychology, law, medicine, education, and business. For your career choices, you can become a
Clinical psychologist
Marketer researcher
Life coach
Neuroscientist
Mental Health practitioner
Play therapist
Social researcher
If you're passionate about human behaviour and mind processes, you'd want to give BS Psychology a try.
Computer Science
Technological advancement is unprecedented in this age that anyone who wants to succeed needs to have at least a basic foundation of computer science. Or if they don't, then they need someone who can help them.
Related Read: Best Universities For Computer Science UK
That's where you come in. Computer science offers such massive potential that it's one of the best undergraduate degrees to consider. The core of computer science is programming. Since every single industry needs programmers, you can work in any sector you fancy!
What's more, there are a variety of specialisations to consider.
You could become a
Data scientist
Software developer
User interface designer
Systems analyst
Games developer
Games designer
Web developer
If you can geek out about computer programming all morning, chances are you'd enjoy carving out a career path out of it.
Engineering
Engineering is the study of making structures and processes to build anything from machines to buildings. If you enjoy inventing products to make human life easier and more fulfilling, you'd surely love BS Engineering.
Best UK University For Engineering
There are a variety of reasons why engineering is one of the best undergraduate degrees. For one, engineers are always in high demand. You'll have a high earning potential and try out careers in other fields as well.
Here are some of the engineering career options you can check out:
Mechanical engineer
Chemical engineer
Electrical engineer
Electronic engineer
Biomedical engineer
Technical sales engineer
It's important to point out that engineering majors have such diversity that graduates will learn more than just how to design and develop products; you will also learn about team management and leadership skills. All of which can help you succeed in a wide range of careers, including business, finance, management consulting, IT, and education.
Architecture
Architecture is the art and science of designing houses, buildings, and other physical structures. For those of you who have an eye for beauty and maximising space to its full potential, you'd want to explore this course.
BS Architecture is one of the best undergraduate degrees in the UK because they're always in demand. More architects are needed as towns and businesses progress.
Related Read: Best Universities For Architecture UK
Here are some of the potential career options you can choose from:
Interior designer
Town planner
Building surveyor
Landscape architect
Lighting architect
Production designer
Furniture designer
Architecture leans heavily on creativity. As an architect, you have the freedom to use math and science to serve your imagination.
Natural Science
Natural Science is the study of Physical Laws, consisting of physics, chemistry, and biology. When talking about the best undergraduate degrees in the UK, natural sciences are always part of the list.
This degree offers a wide range of opportunities for students.
Students with a degree in natural sciences can work as
Chemists
Biologists
Physicists
Environmental scientists
They could also turn to any other career that involves mathematics and statistics, such as engineering and applied mathematics. The skills gained from studying natural sciences give graduates a broad understanding of the world and how it operates.
If you want a deeper understanding of the natural world around you and you want to crack its mysteries to help sustain it, go for Natural Sciences!
Sports Science
Sports science combines different subjects. It focuses on the scientific principles of exercise and how it works. Sports science combines branches of science like physiology, psychology, biomechanics, and nutrition.
The best part? You'll also undergo training with business and management skills to help diversify your career options when you graduate.
Future career paths include:
Exercise scientist
Personal trainer
Wellness product developer
Strength coach
Sports therapist
Nutritionist
Sports and exercise psychologist
With the current boost of physical health awareness, sports science is climbing the ranks of the best undergraduate degrees. Don't miss out on the opportunity!
Economics
Economics studies supply and demand, from production and distribution to the consumption of goods and services. When you undertake a course in Economics, you'll learn how to dissect financial information and predict consumer behaviour.
You May Like: Best Universities For Economics UK
Career options include:
Economist
Market Researchers
Sales Manager
Data Analyst
Financial Analysts
Statistician
Management Consultants
Stockbroker
The critical thinking skills you will develop in understanding and analysing data makes economics one of the best undergraduate degrees.
How To Decide Which Of The Best Undergraduate Degrees You Should Take
You now have a list of the best undergraduate degrees to choose from. The question is, which one should you take? The most crucial factor to consider is your strength.
What is your core strength? If it's designing, then architecture is a great choice. If you shine most when caring for others, then BS Nursing is the right fit.
Knowing yourself is key to choosing a fulfilling career path. So dive deep into yourself!
Wrapping It Up
Choosing the best undergraduate degree can have a significant impact on your future career prospects. So, if you want to jumpstart your journey to success, consider these best undergraduate degrees. In choosing any of them, you'll have a wide variety of profit-making and fulfilling careers to choose from.
But the question remains, how do you decide which of the best undergraduate degrees to choose from? The answer lies within you.
Subscribe to the Immerse Education newsletter
We'll send you our company updates and latest news. Subscribe for free by completing the form below.