Scholarship Winner Riya Shares Her Journey
01
After submitting her essay, Riya went on to win a 100% fully-funded scholarship onto the Academic Insights medicine programme, where she delved into both the theory and practice of medicine, learning university-level topics and engaging in a series of dissections to explore how internal systems function and interact with one-another.
What made you decide to submit an essay for the competition?
"I really wanted to go to summer school this year, and so I literally was searching for summer school opportunities and Immerse is one that came up. Through this, I found out about the competition and I decided to submit an answer."
"Immerse was very helpful whilst I was writing my essay, especially with things like the referencing guide. I'm 16, so I'd never written an academic essay before. It was really important that I actually knew what I was doing in the first place and the free guidance from Immerse definitely helped me with that. The first thing I did was read everything through and made sure I understood the question."
Can you tell us about your essay-writing process?
"When I started writing my essay, I knew the process was going to be a long one. I first had to make sure I understood the question. Then I gathered all the information that I needed, and that's what I used to make my first draft. I continued to re-edit the draft, make new drafts, and finally came up with a finalised one. The process of writing my essay, excluding research time, took about a week."
"When I got the scholarship email, I definitely thought it wasn't real. I was in shock, but I was also really, really happy because it's a once-in-a-lifetime opportunity!"
"If you're thinking about entering the competition, I would one hundred percent say go for it. Life is very short. You have one opportunity and you should definitely take it."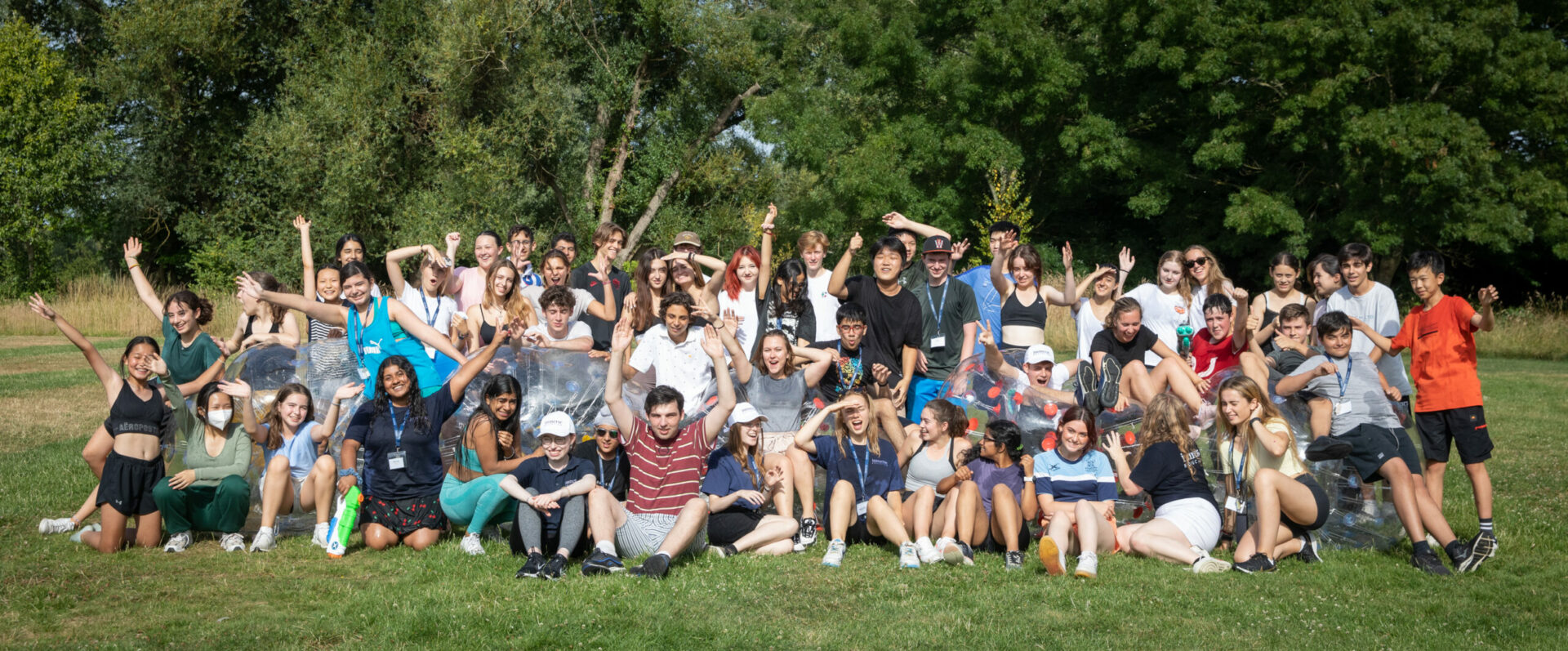 How did you find your experience on the residential Immerse programme?
"The programme has been very enriching. It's helped me understand more about medicine and made me realise that this is what I want to do in life.
Meeting new friends, tutors, and the mentors, has been amazing. My favourite things on the programme have been the evening activities, like murder mystery night. I am so happy to be able to have seen people that are like minded, and competitive as well. I really think that the tutors and the mentors have all been very supportive of me.
Since the programme, I'm a lot more confident, especially since everyone there was new to me. The opportunity to actually go out and make new friends seemed scary at first!
In my classes, we did anatomy and dissection of different parts of a lamb and that was definitely something that has stuck with me, like the opportunity to actually learn more about organs, the inside and anatomical system, it's very, very enriching."
What would you say to someone who was thinking about entering the Immerse Education Essay Competition?
"I would 100% say go for it, life is very short and you have one opportunity and you should definitely take it"
Alumni
Learn more about our
Alumni through their success stories
Real stories about our Alumni
Students share their programme experiences
Case studies from Alumni heading to Oxbridge
Alumni insights and stats



Have a question?
Our expert team are ready to help.
Contact us