History Summer School
Residential programmes
The Immerse Education History Summer School offers students the opportunity to discover what it would be like to study a History in a university context. During the two week programme, you will uncover how to analyse both the content and context of historical commentary in-depth and at an advanced level. Expert tutors from world-leading universities teach you how to approach a new text and talk you through the variety of career options open to a History graduate. Find out more below!
Unparalleled academic programmes
History Summer School
Cambridge
16-18 years old
History
Academic Insights • 16-18 years old
Cambridge
16-18 years
Learn to provide an in-depth analysis of a variety of source material as you explore historical themes such as religion, science and discovery, and the development of courts. At the same time, you'll be exposed to new historical contexts and ideas to further your passion for the subject you love.
Reviews
Hear from other students
We had deep discussions about politics, different views on history and philosophy, as well as some controversial current events; it was all very interesting.
Residential Summer Programme (History) Student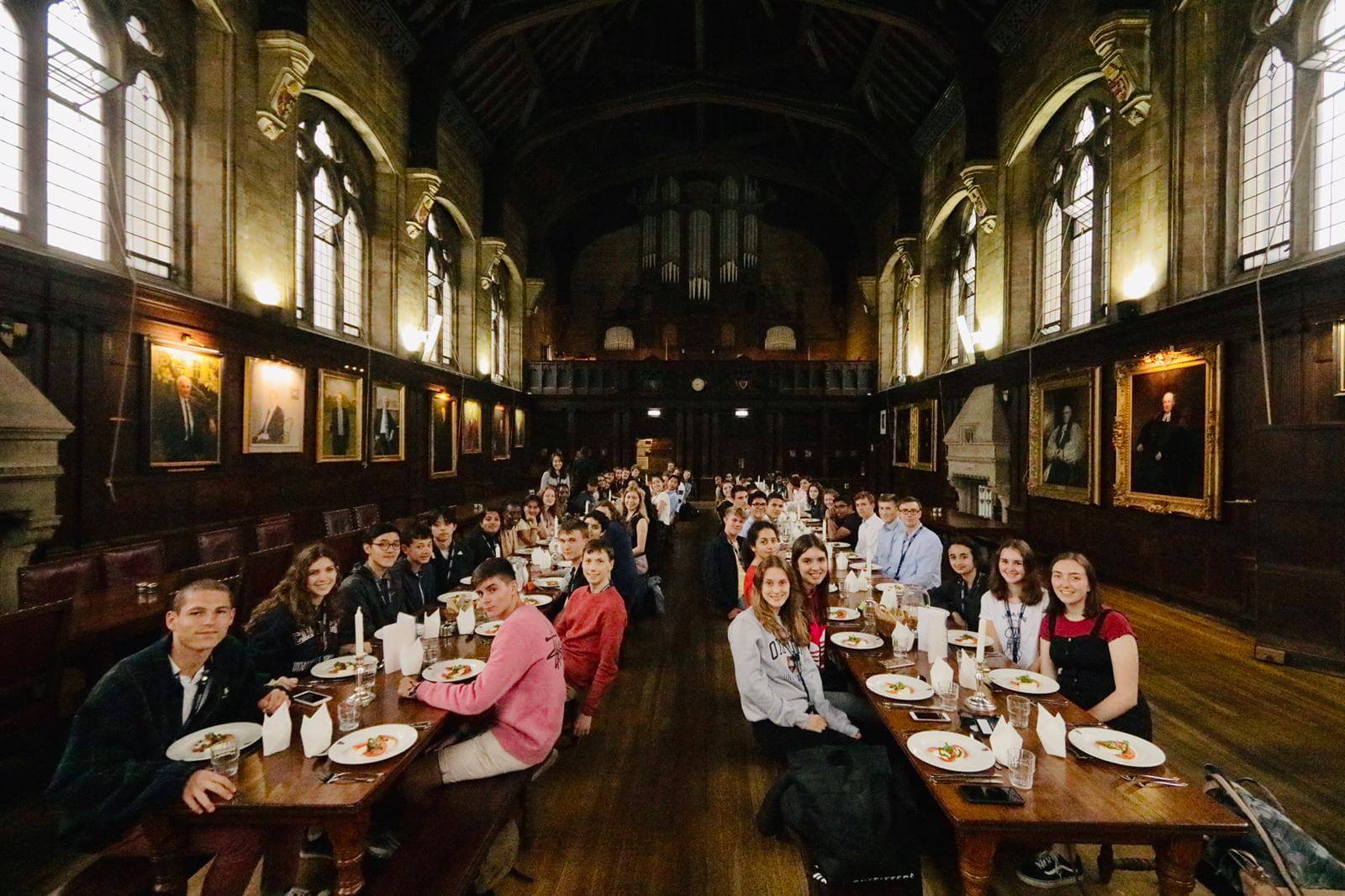 About the Immerse Education History Summer School
Contrary to popular belief, history is not about learning dates and the kings and queens of the past. Historians engage in a rigorous academic debate based on critical analysis and evaluation of the evidence available. With support from your university tutor, you will explore current principles of best historical practice as you discover a broad range of historical themes through historiography and analysis of key source material. Your studies will take you through centuries of history from all over the globe.
During the two-week summer programme you will live and study in a university college as you uncover what the study of history entails beyond the classroom. As well as developing your skills as a historian, you'll also gain insight into life as a university student as you learn to live independently and study proactively. Surrounded by like-minded peers from all over the world, you'll form firm friendships while enjoying our busy programme of social and cultural events that take help you explore the city.
Are you interested in finding out what it's like to be a historian? Discover your potential in our academic summer programmes!
History
Frequently Asked Questions
Have a question about our history summer programs?
What is History?
History is the study of past events. We can make sense of the past by identifying and ordering facts according to a sequence of events. Forming narratives of what happened before. So we can understand how we came to be what we are today.
Why is it important to study history?
Because it gives you a deep insight into human nature. When you dive deep into history, you examine people and their motives. Why did they act the way they do? What were the consequences of their actions? And how did they react to those consequences?
You'll identify themes that have cycled through the human condition, including the rise and fall of civilisations, interaction between humans and the environment, and belief systems. These past themes remain to this day, albeit in different forms. How then should we act in the present? To get the most out of tomorrow?
In a nutshell, history makes you a better human being. Because you learn from the mistakes of the past, so you can make wiser decisions today.
According to the US Bureau of Labor Statistics, 65% of workers holding a History degree worked in these fields: Educational instruction and Library; Management; Legal; Sales; and Business and Financial.
In the UK, the Top 5 professional jobs that attracted History graduates include: Teaching in Secondary Education; Marketing Associate; Public Relations; Human Resources and Industrial Relations; and Teaching in Primary Education.
Immerse Education offers both online and residential courses for History. The residential course is located in the city of Cambridge. Students stay in the prestigious colleges of Cambridge University, taught by expert History tutors from leading universities. Students are mentored by current University of Cambridge undergraduate students who have a deep insight into life at university whilst studying History.
You don't need prior skills, experience, or learning to take the History residential summer course. But having an active curiosity about the subject is valuable. Your expert History tutor will provide you with required reading and exercises to ensure you come prepared for the two-week summer course.
Science and Discovery
Did you ever wonder what science was like in the 15th century? It was during that time that scientific exploration took on new significance. In this module, you'll seek to understand how and why it came to be. Evaluate existing historiography to look into the happenings during that period. Then debate a narrative on whether what happened constitutes a scientific revolution or not.
Gender and Witch-Hunting
Explore the rise of gender history and its historical context. What would it look like if you were to look at it through the lens of witch-hunting? Using critical analysis, examine existing research and primary source material to develop your nuanced understanding of how gender roles were expressed. How were they defined or blurred? Do they change under different circumstances? You'll have a broader perspective after completing this module.
Court Festivals
Do you know that court pomp, ceremony and celebration were prevalent across Western Europe in the 15th Century? This lesson will explore the performative nature of the ceremony. What were the symbolisms in the festivals? How did states and individual actors legitimise their power and authority to rule in the Early Modern period?
Essay Presentation
It's time to apply the historical theory and context you've learned throughout the programme. How? By creating an essay on a topic of your choice. Incorporate the elements of best historical practice you're familiar with at this point. So you can enhance your research skills as you analyse both primary and secondary source material.
Motivated students ages 16-18 are best suited for the residential History course. Do you plan on taking History in higher education? Then, this course will get you far ahead of the competition.
And if you're looking to learn from expert Cambridge tutors, you're the student we're looking for!
Have a question?
Our expert team are ready to help.
Contact us