Sydney Summer School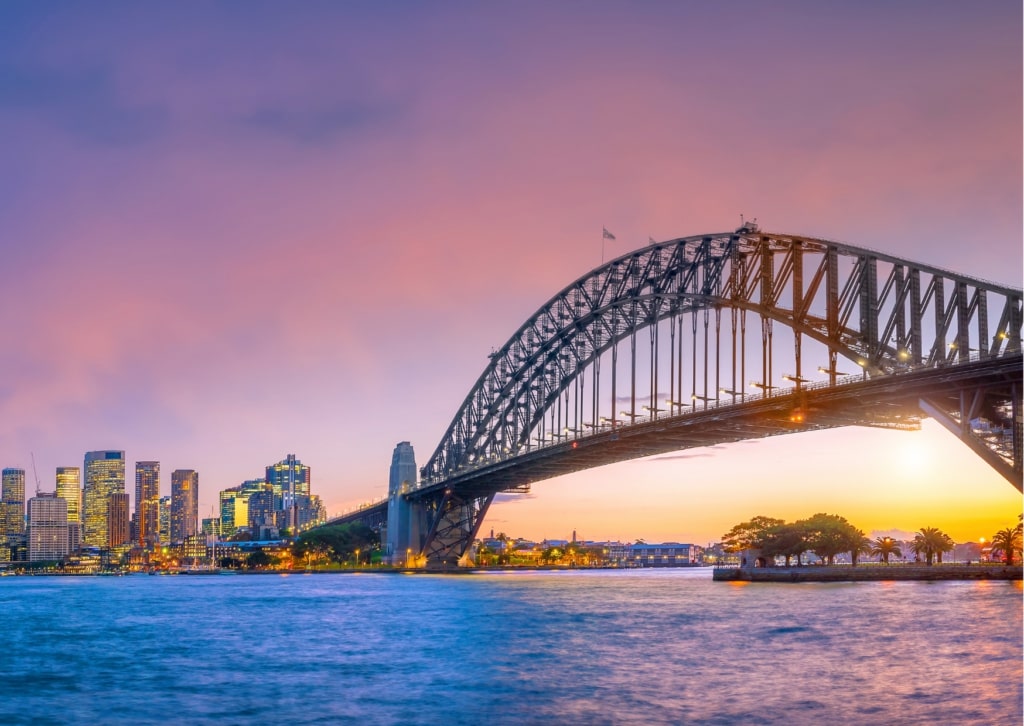 Colleges
Expert Oxbridge tutors
in Australia
The University of Sydney, founded in 1850, is one of the most prestigious institutions in the world. Our college accommodation in the heart of the city offers authentic university living amongst iconic landmarks for an unforgettable social and cultural programme.
Programmes available
Sydney
Academic Insights programmes
Reviews
Our Alumni Says
I wanted to see what I would learn if I decided to follow the long path to become a doctor.
It was incredible to have the opportunity to speak with real students from the course and see what the daily life of a Cambridge student is like.
Seeing the practical part of what we were learning was extremely important for me to understand how things work. I felt like a real doctor when I stitched a heart back together. It was the most incredible experience!
For me, the program felt just like a movie and I have so many memories that I will never forget.
Residential Medicine (16-18)
Our Alumni Says
I entered through the essay competition program and chose to attend the program after I received a 30% scholarship and read the program details, which helped me realise how much was included inside the price and what a great opportunity this was.
I loved my classmates and how involved everyone was on the Film Studies subject. We had great discussions as a group in every lesson and we had a good teacher. The personal project was very exciting and we all had fun creating our own short films.
I truly learned a lot, deepening my knowledge in the course I chose. Besides that, it was very beneficial for me the opportunity to become more independent, as we had to get around without our parents, it was a great learning experience in general.
Residential Film Studies (16-18)
Topics
Enjoy Exciting Trips & Activities!
Are you worried that your days will be full of studying with no time to see the sites or socialise? Have no fear! We specialize in ensuring you have an incredible time, with engaging lessons, interactive workshops and a plethora of social fun and discovery! You won't leave Sydney without taking a tour of the best spots around the city and learning about the culture, history and must-see sights. Over the course of your Sydney summer school experience, you will have plenty of opportunities to see the great sites of Sydney as well as engage in a range of wholesome activities with peers that will fill your days with joy and leave you with lasting memories.
In Partnership with Leading Australian Organisations to Deliver a Unique, Unforgettable Experience
Immerse Education is proud to partner with leading organisations to enable us to deliver the highest quality experiences with authentic companies who stand for engaging education.
Immerse is in partnership with The Australian Army Museum of Military Engineering, enabling engineering students to gain an exclusive insight into the rich and proud history of the Royal Australian Engineers. Participants will discover equipment and learn about the engineers and their achievements at home and overseas.
Immerse also partners with WestWords to bring professional authors to our Creative Writing programmes. With extensive experience in supporting everybody on their writing journey, from career writers to aspiring young minds, we couldn't think of anyone better to support our Creative Writing programme in Australia.
Reviews
Hear from other students
My time in Sydney with Immerse has honestly been one of the best things I have ever done. I learnt so much from all the inspirational tutors who have motivated me to challenge myself academically. This experience has allowed me to develop so many amazing new friendships from all over the world. Each and every moment at immerse was engaging, fun and insightful. When I left St. Pauls I felt like I was leaving behind a home and a family. I will forever treasure this extraordinary experience and all the wonderful memories I have made.
Academic Insights Sydney
Hear from other students
I chose to study with Immerse because it seemed like a great opportunity. Then I lived the Cambridge experience and it was, and then Sydney and it was too. I can only explain this programme as the door to adventure, growth, friendships, and most importantly excitement.
My favourite part of the lessons were the rich and deep conversations that we had when discussing our work, others' work, and simply finding the hidden gems in writing and literature.
Academic Insights Sydney
Hear from other students
Immerse has been a life changing and never to be forgotten experience for me. I applied for immerse to further solidify my career decision and also to experience living alone at university. both of these experiences i fulfilled and I think that the friends I have made with the mentors, tutors and other fellow students are extremely valuable to me.
The tutors were extremely helpful and informative, I personally believe I had the best tutor, George, has he taught us a lot of hard content however that hard content was super interesting and with content related games that helped us memorise and retain the information taught. as well as George never got frustrated if we asked him to explain a concept or topic more than once instead, he explained the same topic over and over again until we all understand without getting annoyed. This made him very approachable and for us to be honest and comfortable around him.
Academic Insights Sydney
Have a question?
Our expert team are ready to help.
Contact us