Why Choose Immerse
Education?
01
Exceptional learning experiences
At Immerse Education, our academic programmes are more than just a lesson in a classroom. We're dedicated to providing our participants with exceptional learning experiences.
Participants will explore novel concepts and share ideas in small groups of like-minded peers, guided by expert tutors who have honed their expertise through teaching at world-class universities, including Cambridge, Oxford, and Harvard. The 'Immerse' model of learning is now offered in over 30 different programmes.
An outstanding team
Each tutor within the Immerse Education faculty has refined their experience through teaching at leading universities.
But perhaps most importantly, our tutors are engaging and supportive. They possess a genuine need to ignite a shared passion for a subject in each of our participants. Our mentor team is comprised of individuals who have first-hand experience of academic and non-academic matters in university life.
03
Preparation for the future
Studying a carefully designed curriculum, encompassing both academic and extracurricular sessions, each participant will develop the confidence and independence needed to thrive. Our workshops are geared towards unlocking participants' potential, giving them the tools to prepare for the next steps of their education and future goals.
Immerse alumni have used the knowledge and skills acquired on our programmes to support their future applications.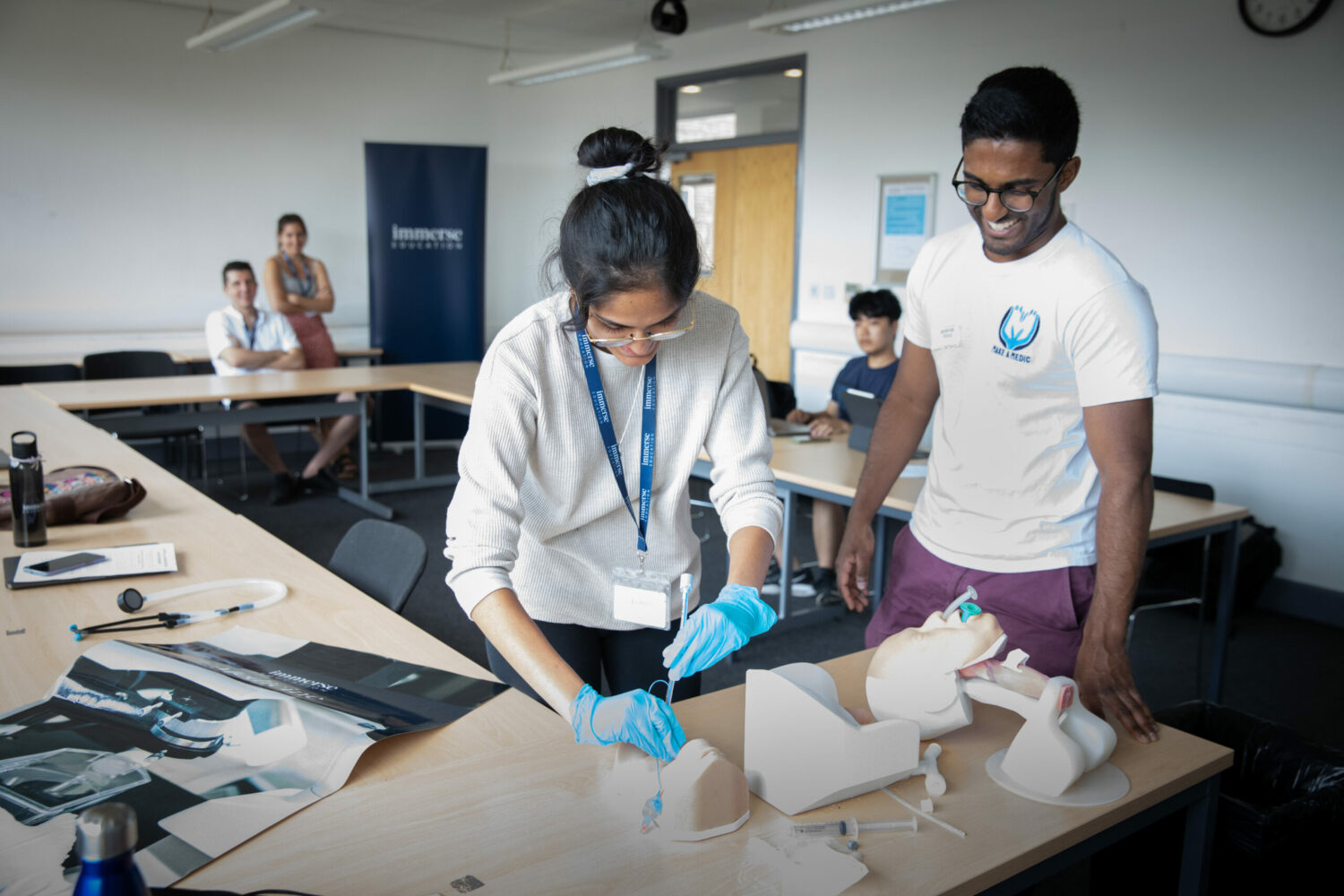 Developing global perspectives
Students from over 100 countries have participated in our academic programmes. Developing global citizens, building tolerance, broadening perspectives, and encouraging diversity and equality are all important priorities for Immerse Education.
Our academic programmes facilitate healthy discussion, whilst enriching the perspectives of each of our participants.
05
A personalised approach
At Immerse, we believe that learning should be constant and individuals who constantly seek opportunities to grow and develop will thrive. Those who adopt a growth mindset are proven to be more motivated, less stressed and have higher performance levels. We aim to instil this mindset in our participants and staff by creating an atmosphere where failure is impossible and trial and error are celebrated.
Inspiring locations
Our award-winning programmes are offered at historic locations that encourage our participants to strive for their best. In Oxford and Cambridge, participants follow in the footsteps of some of the greatest academics in history such as Stephen Hawking, Charles Darwin, and Erasmus. All while living and learning in the renowned colleges of the University of Cambridge and the University of Oxford. This is a unique and culturally-enriching experience like no other.
Our programmes expand to London, where students have the opportunity to explore their career prospects whilst living and studying within the historic University College London. This programme blends unique industry visits for invaluable insights into career prospects, with academic programme taught by industry-leading academics.
In 2023, Immerse Education's industry leading programmes launch in Sydney, Australia. Founded in 1850, the University of Sydney is one of the most prestigious institutions in the world. Students benefit from our award-winning educational programmes taught by Oxbridge academics within the heart of Sydney, Australia.
07
A lasting experience
Participating in the Immerse programme goes far beyond the weeks that students enjoy with us. Our alumni network of thousands of students from all corners of the globe is always growing.
We love to keep in touch with our participants, bringing them new opportunities to ensure that the Immerse experience lasts beyond our programmes and reaches far wider than the locations in which they spend the summer.
Alumni
Learn more about our
Alumni through their success stories
Real stories about our Alumni
Students share their programme experiences
Case studies from Alumni heading to Oxbridge
Alumni insights and stats



Have a question?
Our expert team are ready to help.
Contact us