Bespoke Courses for Private Groups
01
Immerse Education was founded in 2012 with the aim of providing students with unparalleled educational experiences.
We partner with exceptional institutions around the world to design and deliver custom courses in schools and universities. Through tailored academic programmes, we offer your students the opportunity to engage with academic subject teaching with expert tutors.
We partner with educational institutions to support term-time learning and equip students with the tools to succeed in school, university, careers and beyond.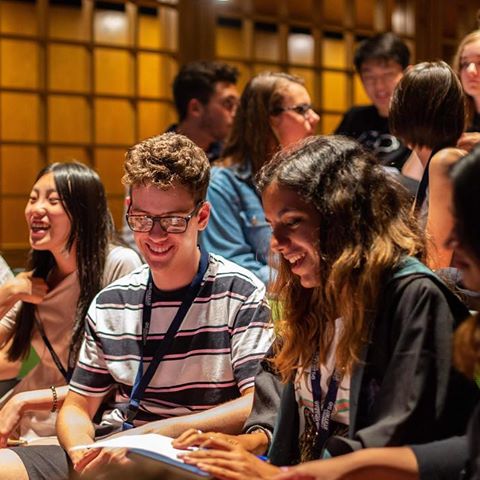 Developing unique educational experiences
At Immerse, we are committed to the highest quality of education. Through the design and development of academic programmes with expert tutors from the University of Oxford and Cambridge, we share exceptional education with schools and universities around the world.
Each of our programmes is a completely bespoke design, ensuring the requirements of students sits at the heart of everything we do.
Design your bespoke programme
For a decade, we have educated thousands of students through our academic enrichment programmes in the colleges at the University of Oxford and Cambridge, the University of London and online.
Our bespoke academic experiences for private groups include in-school academic subject workshops in subjects like Business or Medicine, led by expert tutors and UK and US university preparation with experienced guidance counsellors.
We are always happy to hear from outstanding schools and universities looking to expand their educational offering. Every institution is different, so all of our courses are tailored at every stage to the requirements of students and are flexible in curricula, content, duration and delivery model to offer the most significant impact for your school.
Please reach out below to discuss current opportunities, including academic enrichment courses, study tours and academic tutoring delivered online, in-school and through our exceptional partner institutions in the UK and internationally.
To receive more details about our bespoke programmes for private groups, please fill out the form. Please feel free to list any questions you have and we will reach out to discuss further.
04
Sample Courses
MedTech Bootcamp
Introducing the principles that underpin our knowledge of medical science, students were able to gain an insight into practical medicine. With a focus on the innovative world of MedTech, the student cohort examined recent emerging technologies that have transformed the world of Medicine.
Classroom-based teaching formed the bulk of the sessions with supporting presentations from expert guest speakers in the field.
The programme combined academic teaching with university preparation, as students had the learn about career paths in Medicine and MedTech, and ask questions from those currently working at the forefront of the industry.
Students graduated from this programme with a progress report and certificate from their tutor. Students had the opportunity to continue their studies with an academic programme at Cambridge University.
Alumni
Learn more about our
Alumni through their success stories
Real stories about our Alumni
Students share their programme experiences
Case studies from Alumni heading to Oxbridge
Alumni insights and stats



Have a question?
Our expert team are ready to help.
Contact us