Philosophy, Politics & Economics Summer School
Residential programmes
Cambridge has been home to many leading Economists, Philosophers and Politicians. Sir James Mirrlees was awarded the Nobel Prize for his work on the theory of incentives, and Amartya Sen was awarded the Nobel Prize for his work on welfare economics. The historic buildings and the motivated students who congregate here from all over the world inspire a culture of research and debate. If you're interested in improving your understanding of Philosophy, Politics & Economics, you've come to the right place.
Unparalleled academic programmes
Politics, Philosophy & Economics Summer School
Cambridge
16-18 years old
Philosophy, Politics & Economics
Symposia • 16-18 years old
Cambridge
16-18 years
Designed for budding politicians, philosophers & economists aged 16 to 18 years old, this programme provides a comprehensive look at the challenges faced by world leaders, explored in a typical undergraduate Politics, Philosophy & Economics degree.
Reviews
Hear from other students
I think that Immerse Education so far has been a great opportunity to learn both more about the subject I've really been interested in, and also to get an insight on what life is like here in the UK and learning more about the traditions which are really different to my day to day life.
My economics classes here at Immerse have been really engaging. The classes are relatively small, which gives the potential for students to say their thoughts and debate, encouraging open thinking and conversations with the rest of the class.
I've been looking at various interesting topics, such as game theory, the issue of scarcity and managing resources, and the decision making of firms, which are topics that I had never seen before.
I've really enjoyed having lessons with my tutor because he makes lessons really compelling and engaging. He uses a structure which I really personally like, which has a mixture of both practical questions and discussions, which gives a really balanced approach. He has this really interesting and engaging way of tackling the subject, which makes it really easy to follow and to understand.
Residential Economics (16 - 18)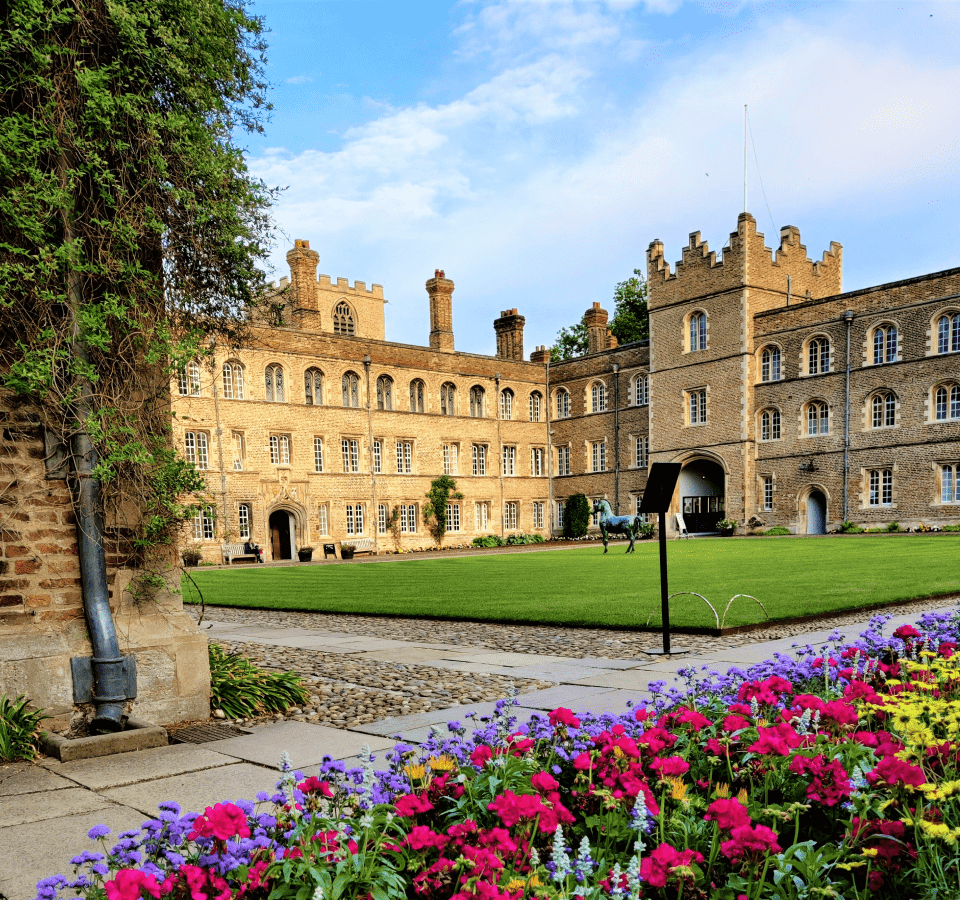 Politics, Philosophy & Economics Summer School
Philosophy, Politics & Economics, or PPE, is a programme founded on the belief that students will benefit greatly from studying the works of economic, social, political, and philosophical thought on a combined course. The aim of this course is to provide students with the skills they need to succeed in a variety of career paths and future academic pursuits. Students will establish a solid foundation of what studying PPE at university looks like, as well as a firm understanding of the subject itself. The PPE course will be taught by three specialist tutors throughout the programme for each of the three subjects.
Philosophy, Politics and Economics
Frequently Asked Questions
Have a question about our PPE summer programs?
Philosophy, Politics & Economics, or PPE, is a programme founded on the belief that students will benefit greatly from studying the works of economic, social, political, and philosophical thought on a combined course. 
These combined subjects are extremely important to study as they help us model problems that arise when we interact with each other, and then evaluate the trade-offs among the politically feasible and morally desirable set of solutions.
The study of PPE is recognised by employers for equipping students with a portfolio of academic and transferable skills, enabling them to carry out stimulating and rewarding careers throughout the world.
The careers that have been previously chosen by PPE graduates are in a wide range of different sectors, including politics, banking, journalism, broadcasting and new media, law, activism, teaching, and a host of other careers.
Immerse Education offers both online and residential courses for PPE. The residential course will be available in UK Cambridge, in 2023.
You don't need prior skills, experience, or learning to take the PPE course, but having an active interest in the subject is valuable. Your expert tutor will provide work for you to complete before your Philosophy, Politics and Economics summer course starts.
Introduction to Philosophy
In this module, you will explore the history of philosophy, from the great teachings of Socrates to modern-day philosophers like Rene Descartes. We will explore general, moral and elementary philosophy in order to establish a broad understanding of the study of philosophy and how it has informed the way great thinkers have and continue to perceive the world we live in. This introductory module will form the basis of further knowledge building on the topic throughout the programme.
Introduction to Politics
During the politics module, you will explore the theory of politics as an introduction to political theory, as well as the practice of politics as an introduction to comparative government and politics overall. You will also have the opportunity to explore political analysis as an introduction to empirical and quantitative methods in politics. You will further extend this foundational knowledge of politics throughout the programme in later modules. 
Introduction to Economics
The economics component of this programme allows students to explore microeconomics (the functioning of the market economy), versus macroeconomics (dealing with national output and employment, exchange rates and policy issues). In this part of the course, you will also have the chance to explore mathematical and statistical techniques used in economics and will be expected to apply mathematical thinking and problem-solving to practical problems. 
British Politics and Government (1900-Modern Day)
In this module, we'll take a deeper look at British politics from the 1900s to the modern day, asking essential questions about the changes in politics and the role of the government in Britain. This delve into UK political history will explore some of the UK's most controversial leaders such as Thatcher, Churchill and Blair, while also gaining insight into how the UK's political history may have influenced global political and social norms.
Ethics of Philosophy
We all have beliefs about what is right and what is wrong, but where do we get those beliefs from and how are they justified? In this part of the course, you will explore the philosophy of 'ethics' and the theories that have been developed in philosophy to explain or interpret ethical thinking. Some of the topics you will explore include consequentialism, liberalism, virtue ethics, moral absolutism and moral nihilism. 
Development of the World Economy
The Development of the World Economy module gives an overview as well as a more detailed analysis of the world economy as a whole, giving students the opportunities to consider issues affecting industrial countries, developing countries, and economies in transition to the market, meanwhile addressing topics of pressing current interest. 
Comparative Government
Comparative politics is one of the subfields of political science. In this unit, students will compare and contrast power and decision-making within and across national boundaries. Students will analyze the similarities and differences between politics globally, engaging the study of political thought outside of UK and US politics. The study of comparative politics helps us to understand political events and developments in different countries, generate lessons from one place to apply in another, and develop broad political theories.
Plato's Republic
In this module we will take a look at The Republic, a Socratic dialogue authored by Plato around 375 BC. It concerns justice, the order and character of the "just city-state", as well as "the just man". The Republic is Plato's best-known work and has proven to be one of the world's most influential works of philosophy and political theory, which is why it remains an important piece of literature to explore in relation to both politics and philosophy. By the end of this unit, you will have a understanding of this influential piece of literature, as well as its influences on past and current politics and philosophy.
Motivated students aged 13-18 are best suited for the Philosophy, Politics and Economics symposia courses. Those looking to take philosophy and economics, business, politics and management at the university will have a tremendous advantage over competitors.
Do you want to learn from a variety of expert tutors at the University of Cambridge? Then, you will love this course!
Have a question?
Our expert team are ready to help.
Contact us