About our Manifesto
01
The Immerse Education Manifesto aims to represent the values we adopt, not only in an educational context but as an organisation in general. We believe that by adhering to these principles, we can deliver the highest standards of educational content, create positive experiences for all of our stakeholders and realize the potential of anyone who encounters Immerse Education. These values are at the heart of what we do. We ensure that every student leaves our programmes with new-found expertise and enthusiasm to plan the next stages of their education with confidence.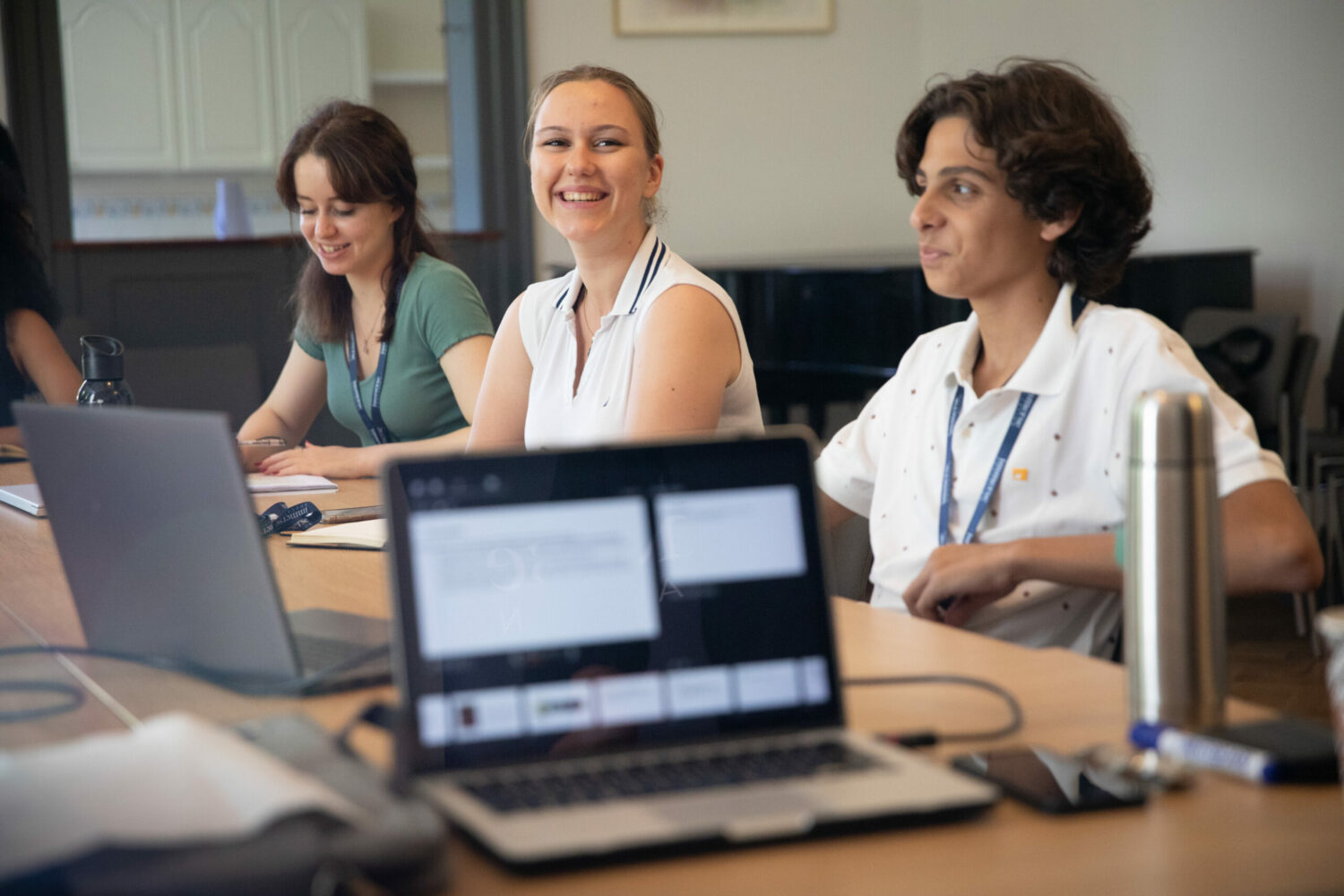 Knowledge is empowerment
At Immerse, we promote confidence as a mindset for success.
We believe that confidence is key to the learning process and endeavour to develop this in each of our participants. We achieve this by providing participants with the knowledge and support that will empower them to achieve their full potential.
Our aim is to encourage confident learners and let this facilitate the learning process to diminish the chances of low confidence inhibiting potential.
03
Curiosity fuels achievement
The joy of discovery, motivation to seek answers and desire for exploration are key to the learning process. At Immerse, we believe in supporting curiosity as a value in our staff as well as our participants.
The learning environment can have the biggest impact on encouraging curiosity. Therefore, we are dedicated to creating a stimulating classroom environment for our participants, through engaging curricula and inspirational tutors.
Education is more than exams
Learning is about exploration and creativity – not box-checking. We aim to create engaging curricula that take the focus from grades and testing towards a holistic understanding of a subject.
We are confident that our creative and innovative approach to teaching encourages the most potential and progress in our participants.
05
There is no growth without challenge
At Immerse, we believe that learning should be constant and individuals who constantly seek opportunities to grow and develop will thrive. Those who adopt a growth mindset are proven to be more motivated, less stressed and have higher performance levels.
We aim to instil this mindset in our participants and staff by creating an atmosphere where failure is impossible, and trial and error are celebrated.
Personal differences create
collective strength
At Immerse, cultural enrichment is at the heart of our values. We believe that different perspectives encourage a cooperative and dynamic environment. We promote respect and understanding of one another and champion collaboration as a vehicle to achieve our goals.
07
Pathways to success are
unique
We adopt a personal approach to everything we do at Immerse. We believe everyone has their own learning style and perspective and, therefore, encourage participants to celebrate their individuality.
We treat each of our participants uniquely, from providing personalised learning plans to individualised feedback that ensures the highest educational standards.
Tutors are encouraged to take an adaptive approach to teach. Our tutors encourage the individual learning style, level and personal interest of their participants – ensuring the most effective learning outcomes.
Alumni
Learn more about our
Alumni through their success stories
Real stories about our Alumni
Students share their programme experiences
Case studies from Alumni heading to Oxbridge
Alumni insights and stats



Have a question?
Our expert team are ready to help.
Contact us