Online
13-18
years old
Architecture
online insights
Available over one week or two weeks • Spaces are limited, book soon
The Online Insights course transforms the highlights of our programmes in Oxford and Cambridge University onto an easy-to-use virtual platform.
Enrol now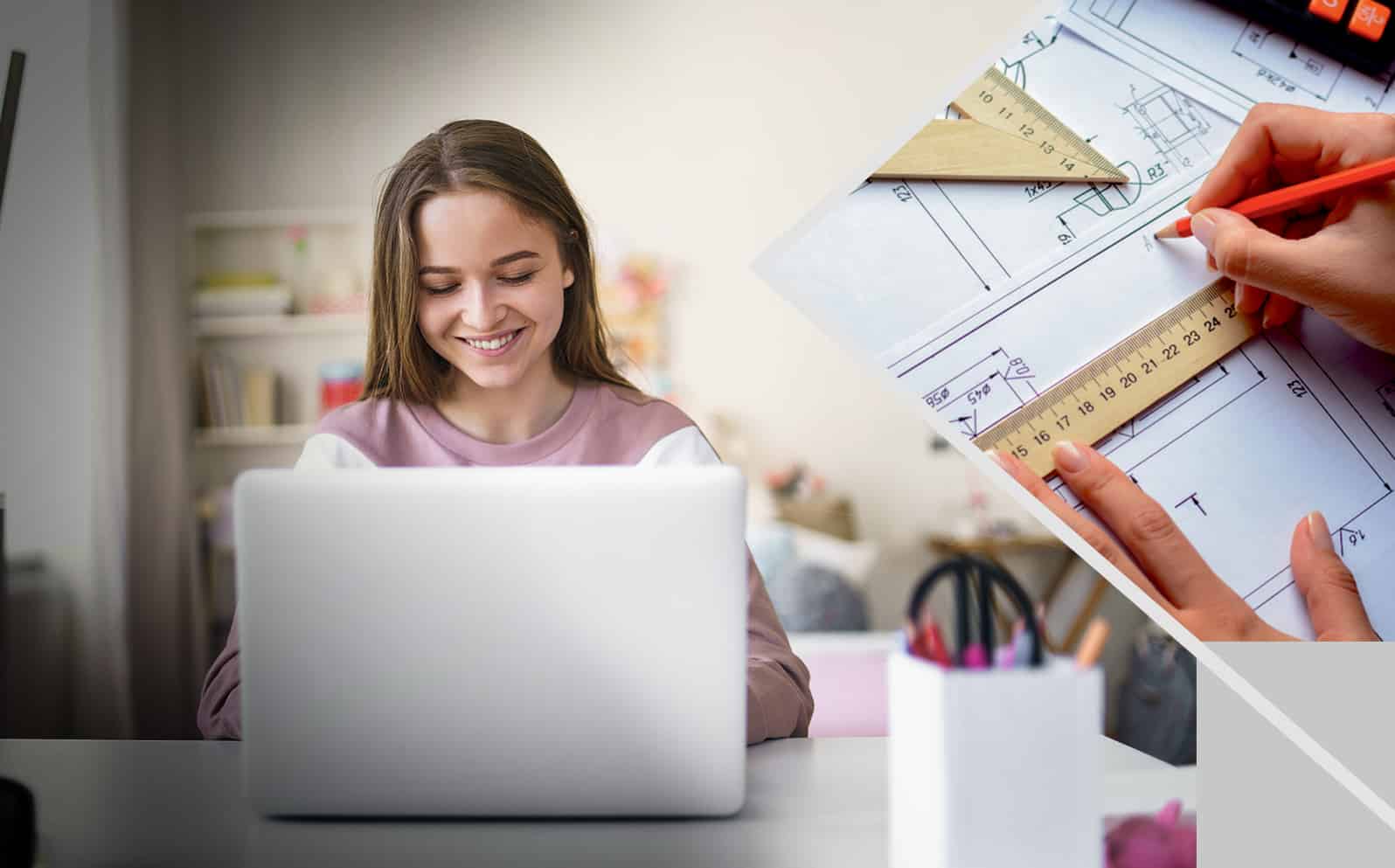 Gain expert insights in an online summer school in Architecture
Whether creative or technically minded, our architecture online courses is the ideal introduction to the world of architecture. The programme is a perfect fit if you are fascinated by design, buildings, and societies, or considering pursuing a career in architecture.
About Online Insights
Over the course of this programme, participants will take part in virtual seminars, future skills workshops, one-to-one tutorials, as well as group social activities led by current Oxbridge undergraduates.
Students receive a combination of subject-based tuition, one-to-one tutorials, future skills workshops and social activities with students from around the world.
Average Class Size Of 5

1:1 Tutorials

Oxbridge Academics

Future Skills Workshops
For students of all time zones
As there are participants joining from around the globe, Online Insights offers two "streams" – Stream A and Stream B.
Stream A starts in the morning whilst Stream B's classes take place in the afternoon.
Note – as our faculty are all based in Oxford & Cambridge, all times communicated are in UK time.
To see how the Online Insights programme is structured, please view the timetable.
Example tutor:
Natcha R
Natcha is a PhD Candidate in Architecture at the University of Cambridge. Her doctoral research focuses on the historical development of the post-war architectural education. Natcha is also part of the University of Cambridge Widening Participation team, delivering various architectural sessions - lectures, workshops, talks - in schools and colleges across the UK.
Reviews
Testimonials
The most beneficial thing I found with this program was that it showed me that I should not be afraid to ask questions and should not be afraid to admit that I do not know something. Often, I would ask my extremely well-trained tutor a very simple question, expecting for a negative reaction. To my surprise, I never received a negative reaction, but positive reactions instead! Asking clarifying questions indeed is an underrated attribute to have.
Oxbridge Online Research Programme Student
Network with like-minded individuals
Daily social activities with participants around the world
Students can connect with like-minded individuals from around the world, and are encouraged to socialise and make friends through daily activities and games after classes finish.
Activities include virtual college tours, murder mystery parties and a 'University Challenge'-style quiz.
These sessions are led by Oxbridge undergraduates who act as Mentors for Online Insights participants. This is a fantastic opportunity for participants to hear from students at Oxford and Cambridge University, and receive guidance and advice on studying at one of the world's top universities.
Network with like-minded individuals
Online Learning Platform
Virtual Classrooms
All sessions are delivered on Zoom's education platform – the world's leading virtual classroom software.
Before the course begins, all students will receive a welcome pack that includes information about their tutors, mentors, guest speakers, as well as their programme overview.
Students will also receive an interactive timetable with links to each of their classes.
We offer 2-day intensives and 2-week programmes so that you can learn at a time and pace that suits your current schedule.
Sample Architecture Modules
Module 1 -

Introduction To Architecture

An exploration of what the study of architecture entails at university-level and a description of current practice. You will also embark on a virtual tour of the world's most interesting designs to learn about the various architectural styles.

Module 2 -

Architectural Styles Through Time

This session traces the evolution of architectural theory through an examination of the architectures between the 16th and 19th centuries, including Palladian architecture and the Gothic Revival.

Module 3 -

Foundations of Architecture

The foundations of architecture are examined through some of its early historical examples. The elevation is perhaps the most familiar and accessible form of architectural depiction, and this will be examined in reference to the variety of architectural styles found in Oxford and Cambridge.

Module 4 -

Architectural Design Project

Your tutor will provide a brief in which you have to design your own architectural structure by following guidelines. At the end of the course, all students will present their work.
Want to learn more?
Download Syllabus Overview
Want to learn more?
Download Syllabus Overview
29 – August 9 2024 (Classic)

2024 Early Enrolment, Dates TBC (Classic)
//= $text; ?>
20+ hours of academic contact time per week
Subject tuition delivered by an academic from Oxford or Cambridge University
Average class size of 5 (maximum 10)
2 x 30 minute 1:1 tutorials
Academic skills workshops
End-of-day social activities led by Mentors (Oxbridge undergraduates)
Detailed personal evaluation written by tutor
Certificate of attendance
Free premium membership to UniPrepare's 'Nurture' plan
Architecture
Secure your place today
Enrol now
accreditation
Have a question?
Our expert team are ready to help.
Contact us