London
16-18
years old
Business Management
career insights
2 weeks • July 2022
Exceptional experience in Business Management, focusing on practical skills and career enhancement
Enrol now
Gain industry-focused experience, taught by professionals in the heart of London
Do you have your sights set on a career in business? The Immerse Education Business Management summer programme will introduce you to the world of opportunities in the subject, using project-based learning and practical study.  You will research and explore real-world issues, working alongside other academically talented participants to innovate and pitch a groundbreaking solution.
Interactive workshops and networking events offer you the opportunity to learn from the professionals, to see where you would best fit in the industry. 
Learn from exceptional institutions and industry leaders changing the world of business
On the Business Management programme, subject-focused days include workshops with:
The Bank of England
The Queen Elizabeth Olympic Park Regeneration Project
Barclays PLC
The London Assembly & London Borough City Council
Learning from those at the forefront of their field, you'll receive industry feedback and personal career advice to prepare you for future success.
Find out what it takes to work in the industry through real-world projects
You will explore concepts and share ideas in small groups of like-minded and ambitious peers from around the world. In classes averaging 7 students, you will be guided by expert project leads who offer an insight into their industry.
Our rigorous vetting process guarantees that all participants are taught by engaging and supportive educators who are, most of all, enthusiastic about sharing their expertise to ensure our summer school teaching is of the highest quality. Immerse™ is an unrivalled academic experience.
Average class size of 7

1:1 Career Coaching

Professional development workshops

World-class experience
Reviews
Our Alumni says
"
I learned a lot about the field of management and what it is like to learn at Cambridge…my time at Immerse was unforgettable.
Residential Summer Programme (Management) Student
Experience London Life
Unbeatable excursions
The Career Insights timetable includes a fantastic social and cultural programme with the following excursions:
Visit iconic London landmarks
Explore a world-famous museum after dark
Learn new skills at an indoor skate park
Catch award-winning theatre on the West End
Experience exceptional urban regeneration at the Olympic Park
Experience London Life
Live and study in
London
Live in the Heart of London
Career Insights takes place in our capital city, renowned as a hub of creativity, innovation and vibrant culture.
Home to more iconic buildings and landmarks than any other place in the world, London is a place to be inspired and enjoy direct access to the industries of the future.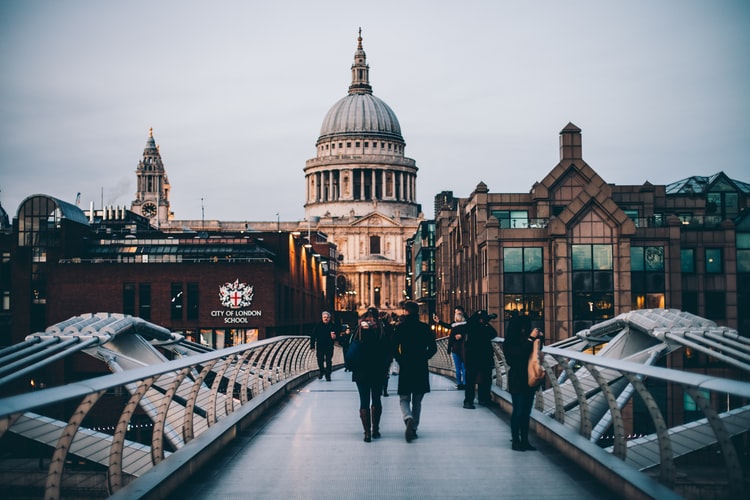 World-class facilities
With accommodation perfectly placed to explore the sights and sounds of our capital city, living in London means being connected with world-famous universities and iconic landmarks.
Located between Bloomsbury and Kings Cross, we make the most of our great location with visits to industry hubs across the city, enjoying the incredible food, culture and history on offer.
Our accomodation offers a comfortable, convenient base from which to explore the city.
Pastoral care and safety
An accredited provider of academic short courses
Immerse Education is accredited by the British Accreditation Council (BAC), the leading mark of educational quality for the academic sector. Our accreditation with the BAC sends a positive and clear message to students and partners that they are studying with a trusted and reliable provider who has met a series of globally recognised quality assurance standards, both in terms of academic provision and student welfare.
The safety and well-being of our participants is our number one priority, and all staff undergo enhanced background checks and receive thorough safeguarding training before interacting with any students.
For more information, please visit our Pastoral Information page.
Meet Immerse's mentors and
college managers
All of our team members are approachable and supportive. Check out some of our previous team:
Eliza's infectious enthusiasm - from the academic sessions to the talent show -means that she's a firm favourite amongst Immerse students.

Dylan has been both an Immerse Mentor and a College Manager twice! He's known for going the extra mile to make the Immerse experience exceptional.

Ore participated in Immerse as a student before joining the team whilst studying at Cambridge, relating her Immerse experience to new students.

Maia is a Cambridge University Theology student who participated in the Immerse Philosophy programme.

Murray is an enthusiastic Medicine student at Cambridge University, who is always eager to help Immerse students make the best of their experience.

Olivia studies Medicine at Cambridge and has a knack for making friends with each of her mentor 'family' - creating a home away from home.
Immerse™ Business Management Sample Modules
Module 1 -

Theory & Research

Getting ahead in business relies on putting theory into practice, and using research skills to investigate the scope of the problems facing our society. In this module, you will learn how to use strategic insights to inform decision making. You will explore sourcing data, investigating trends, presenting your findings and prioritising business strategy.

Module 2 -

Real-World Project

The UK Government has recently embarked on a 25-year plan to protect and improve the environment, but we still have huge rates of carbon emissions, damage to the British countryside, threats of extreme weather associated with climate change, and the threat to endangered species around the world. During your project, you will design a business solution to this global emergency. This will be supported by workshops sessions with London Borough City Councils, London Assembly and Barclays LifeSkills.

Module 3 -

Practical Experience

You will learn about the business of urban regeneration with a trip to Queen Elizabeth Olympic Park, and explore how London's top start-ups in finance, technology, retail and education are changing the face of business. You will put your skills to the test by developing and refining your business idea, ready to pitch it to the professionals.

Module 4 -

Professional Development

Bridging the gap between education and the world of work, this module offers an insight into the jobs in our industries now, and in the future. These sessions are made up of guest lectures, expert panel discussions and essential skill-building workshops that cover pitching, brand development, communication, public speaking and collaborative thinking. 1:1 coaching sessions allow for personal feedback and the creation of a career plan, something that will continue to be useful long after you finish the Career Insights programme.
Want to learn more?
Request syllabus overview
Want to learn more?
Request syllabus overview
3rd July – 16th July 2022

17th July – 30th July 2022
//= $text; ?>
13 nights accommodation in central London
Visits to leading industries
40 hours of project sessions from subject experts
Real-world project workshops
Full and half day excursions to iconic London landmarks
Formal dinner at a top London restaurant
Graduation ceremony and certificate
Detailed Career Development Plan from your personal coach
Comprehensive summer school insurance
Business Management
Secure your place for Summer 2022
Enrol now
accreditation