Online
13-18
years old
English Literature
online insights
Available over one week or two weeks • Spaces are limited, book soon
The Online Insights course transforms the highlights of our programmes in Oxford and Cambridge University onto an easy-to-use virtual platform.
Enrol now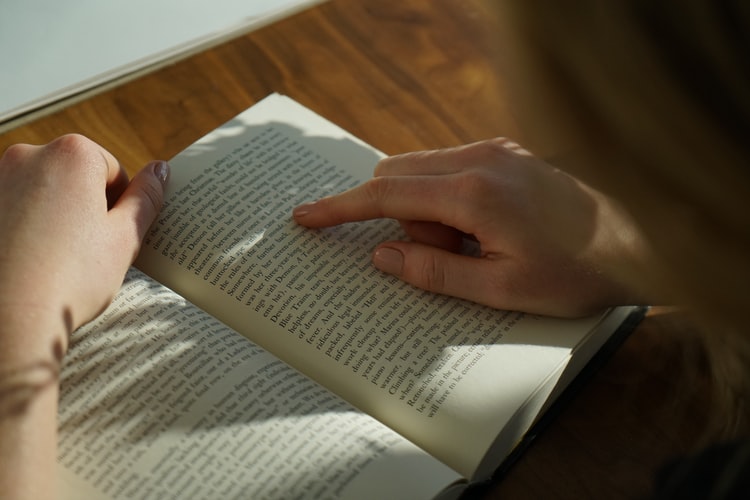 Gain expert insights in an online summer school in English Literature
Our English Literature Online Insights programme challenges you to carefully consider what makes great literary works stand out from the rest, but also to question their value and categorisation. By taking this step back, you will have a new framework to analyse, interpret, and discuss some of the most renowned literary works, whilst working alongside expert academics from world-renowned universities.
About Online Insights
Over the course of this programme, participants will take part in virtual seminars, future skills workshops, one-to-one tutorials, as well as group social activities led by current Oxbridge undergraduates.
Students receive a combination of subject-based tuition, one-to-one tutorials, future skills workshops and social activities with students from around the world.
Average Class Size Of 5

1:1 Tutorials

Oxbridge Academics

Future Skills Workshops
For students of all time zones
As there are participants joining from around the globe, Online Insights offers two "streams" – Stream A and Stream B.
Stream A starts in the morning whilst Stream B's classes take place in the afternoon.
Note – as our faculty are all based in Oxford & Cambridge, all times communicated are in UK time.
To see how the Online Insights programme is structured, please view the timetable.
Example tutor:
Kimberly A
Kimberly is a PhD Candidate at the University of Cambridge, where she also obtained her Master of Philosophy. Her doctoral thesis investigates advice giving in Saga Age Iceland, mixing the study of centuries-old texts with digital humanities. Being a medievalist has allowed Kimberly to explore the very beginnings of the written word, the foundations of narrative and centuries of change to the concepts of authorship and 'good writing'. She has a BA(Hons) in English Literature at Durham University. Kimberly is a regular tutor and has taught a variety of English Literature and Creative Writing programmes, including Romantic Poetry. In her spare time, Kimberly reads and writes in a wide range of genres and is currently in the final stages of writing and illustrating a children's book about a puffin who would rather be a Viking.
Reviews
Testimonials
My personal tutor was unutterably incredible. I am most grateful to him for making remarks to me about certain mistakes of mine, which I had to emphasize, and directing my gaze to where to look, and how to communicate a certain message unequivocally. I learned many new ideas from him, which I only thought about, but did not study in depth. He repeatedly gave me advice on what to do next time I write such a project or apply to a university. Certainly thanks to him I am different now and much better than when I started this programme!!!
Oxbridge Online Research Programme Student
Network with like-minded individuals
Daily social activities with participants around the world
Students can connect with like-minded individuals from around the world, and are encouraged to socialise and make friends through daily activities and games after classes finish.
Activities include virtual college tours, murder mystery parties and a 'University Challenge'-style quiz.
These sessions are led by Oxbridge undergraduates who act as Mentors for Online Insights participants. This is a fantastic opportunity for participants to hear from students at Oxford and Cambridge University, and receive guidance and advice on studying at one of the world's top universities.
Network with like-minded individuals
Online Learning Platform
Virtual Classrooms
All sessions are delivered on Zoom's education platform – the world's leading virtual classroom software.
Before the course begins, all students will receive a welcome pack that includes information about their tutors, mentors, guest speakers, as well as their programme overview.
Students will also receive an interactive timetable with links to each of their classes.
We offer 2-day intensives and 2-week programmes so that you can learn at a time and pace that suits your current schedule.
Sample English Literature Modules
Module 1 -

What is Literary Criticism?

This module examines the purpose of literature, and hence, the role of literary criticism. You will explore how individuals and societies have interpreted literature from the days of Aristotle to the present day. By the end of this module, you will have crafted your very own manifesto of literary criticism.

This module invites you to analyse how two key poets, John Milton and T. S. Eliot, used poetry to engage with Biblical stories and themes. Specifically, you'll be asked to evaluate how Milton and Eliot's poetry enabled provocative philosophical debates on heroism, government, and hope.

Module 3 -

Influencing Meaning

In this topic, you will consider how literary structures, and physical formats of books and prints, influence their meaning. Study three different textual forms: a sonnet; an excerpt from a young children's book from the 1780s; and a selection of texts from William Blake's Songs of Innocence.

Module 4 -

Articulating Ideas

This session will focus on the presentation of your final projects and a discussion regarding presentation, following some analysis of famous historical speeches. The discussion will encourage you to ask questions about formal essayistic structures and ask for individual feedback on your work.
Want to learn more?
Download Syllabus Overview
Want to learn more?
Download Syllabus Overview
2024 Early Enrolment, Dates TBC (Classic)

29 – August 9 2024 (Classic)
//= $text; ?>
20+ hours of academic contact time per week
Subject tuition delivered by an academic from Oxford or Cambridge University
Average class size of 5 (maximum 10)
2 x 30 minute 1:1 tutorials
Academic skills workshops
End-of-day social activities led by Mentors (Oxbridge undergraduates)
Detailed personal evaluation written by tutor
Certificate of attendance
Free premium membership to UniPrepare's 'Nurture' plan
English Literature
Secure your place today
Enrol now
accreditation
Have a question?
Our expert team are ready to help.
Contact us