Sydney
16-18
years old
International Relations
academic insights - sydney
10 Days • January 2024
Gain advanced pre-university insights into International Relations held at The University of Sydney
Enrol now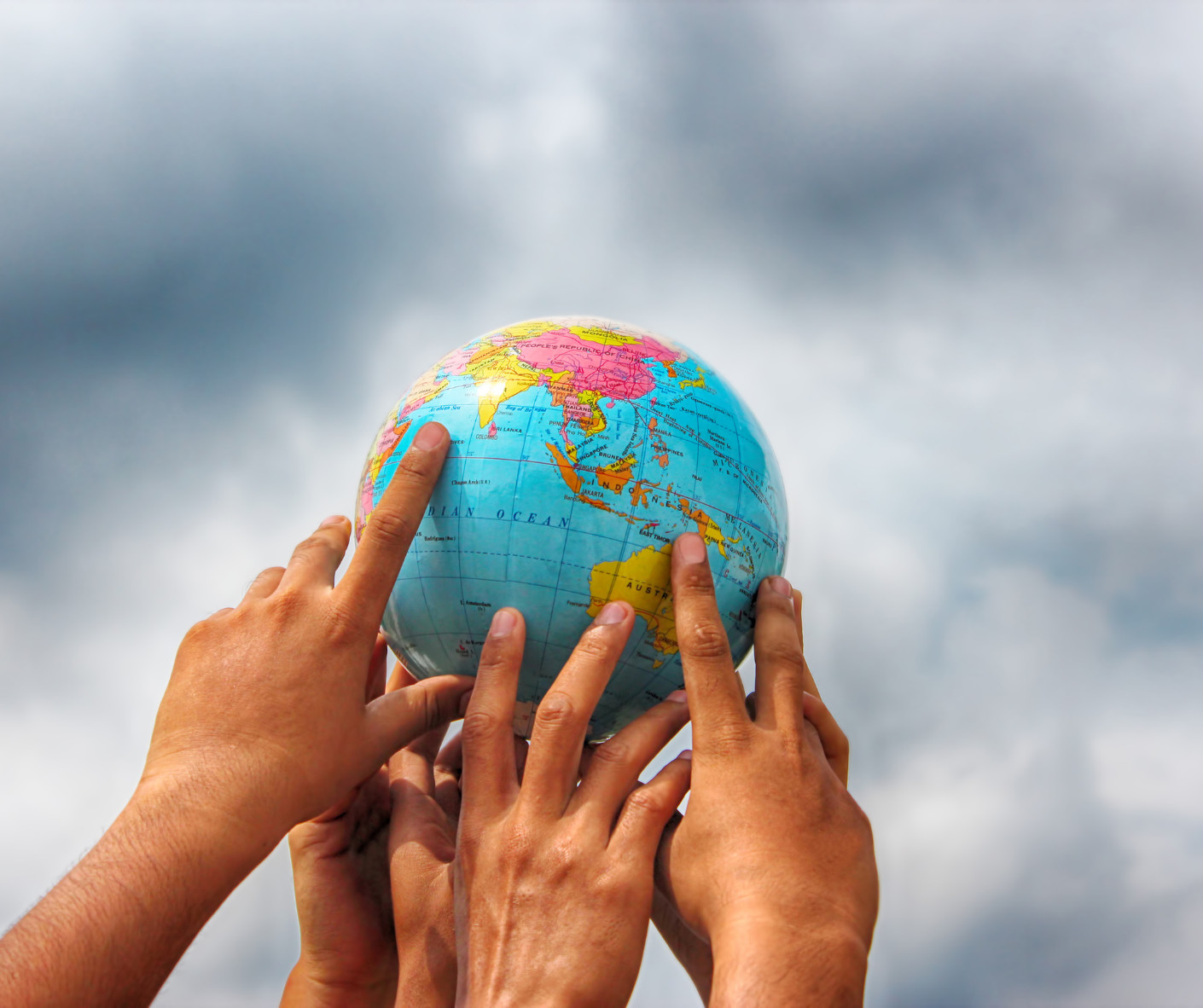 Exceptional introductory course in International Relations held at The University of Sydney
Do you want to influence the socio-political agenda of your country or the rest of the world? Do you often wonder just how governments run, and how their decisions affect not only their own country but also on a global level? The Immerse International Relations summer programme provides you with a solid foundation of knowledge about international relations. Academic sessions explore the theoretical frameworks with which to approach global political, economic, and social issues past, present, and future.
Learn directly from expert academics from world-class universities
Academic Insights is taught by expert tutors from the Universites of Oxford and Cambridge who will travel to Sydney from the UK to lead the course, offering exceptional teaching quality on the other side of the world.
You will explore novel concepts and share ideas in small groups of like-minded and ambitious peers from around the world. In small class sizes averaging 7 students, you will be guided by expert tutors who have honed their expertise through teaching undergraduate students at world-class universities, including the universities of Cambridge and Oxford.
Our rigorous vetting process guarantees that all participants are taught by engaging and supportive educators who are, most of all, enthusiastic about sharing their expertise to ensure our summer school teaching is of the highest quality. Immerse™ is an unrivalled academic experience.
Average class size of 7

1:1 tutorials

Academic workshops

World-class tutors
Boost your confidence and develop key attributes in academic skills workshops
Our workshops are geared towards unlocking participants' potential, giving them the tools to prepare for the next steps of their education and future goals. Build upon existing study skills to support future university-level learning.
These workshops explore a diverse and enriching range of topics – past examples have ranged from 'Productivity tips' to '21st Century Technology Skills'. We're sure that you'll learn something completely new. Unlike traditional schools, Immerse allows you to learn beyond the traditional curriculum.
Certificate & detailed participant evaluation

Personal project

Live like a University of Sydney undergraduate

Admissions insight
Example tutor:
Rangga D
Rangga joined the University of Oxford as a Jardine Scholar in Michaelmas 2018 to read the DPhil in Socio-Legal Studies. The focus of his doctoral project is on "cultural heritage" as a legal construct in the Indonesian context. He holds an LLB from Universitas Gadjah Mada, where he has been Non–Civil-Service Lecturer since 2013; an LLM in Public International Law from the University of Groningen; and an MPhil in Archaeology from the University of Cambridge, where his studies were also fully funded by the Jardine Foundation.
Guest speakers from previous summers
Each week, Academic Insights participants will hear from an influential guest speaker from a variety of inspiring backgrounds. Meet some of our previous guests:
Former Olympian
Abi Oyepitan
A two-time Olympian and Commonwealth Gold and Silver winning track and field athlete.
Philosopher, author & journalist
Dr Nigel Warburton
How do great people find answers to deep and meaningful questions?
Neuroscientist & entrepreneur
Dr Lynda Shaw
A journey in personal development - how to create your own set of tools to fast track success
Reviews
Our Alumni says
The most inspirational thing about studying with Immerse was being taken seriously by our tutors and having interesting discussions with them, being seen as a student instead of as a high school kid. Overall, studying with Immerse was a really fun experience, in which I met a lot of new people, learned many interesting things and participated in a lot of cool activities. I would love to go back to Cambridge again, as it is a really beautiful and fun city. Furthermore, I am now probably more likely to start a conversation with new people, I have definitely become less shy.
Residential Summer Programme Student
Explore Sydney with our Social and Cultural Programme
We are proud to offer an exceptional social programme which provides an exhilarating tour of Sydney. This includes activities like a cruise around Sydney Harbour, a sports tournament on Manly Beach and a murder mystery night in the college.
There is also a full day excursion during the programme to explore the iconic landmarks Sydney has to offer, including Sydney Opera House, the Australian Museum and the Royal Botanic Gardens.
Activities and excursions are run by our team of friendly mentors who are current University of Sydney students and city experts.
Live and study in
Sydney
Experience life as a University of Sydney undergraduate
St. Paul's College offers a wide range of modern and heritage facilities located in the heart of the University of Sydney.
St Paul's was the first university college in Australia. Alumni include two former Prime Ministers, three High Court judges, Supreme Court judges and 29 Rhodes Scholars, as well as influential figures in business, the law, science and the arts.
The college offers comfortable accommodation used by Sydney undergraduates during term-time, allowing for an authentic educational experience that blends immersive study with our exceptional social and cultural programme.
The college is perfectly situated to explore Sydney's iconic landmarks including Sydney Harbour Bridge, the Sydney Opera House, Royal Botanic Garden and the Australian Museum.
Pastoral care and safety
An accredited provider of academic short courses
Immerse Education is accredited by the British Accreditation Council (BAC), the leading mark of educational quality for the academic sector. Our accreditation with the BAC sends a positive and clear message to students and partners that they are studying with a trusted and reliable provider who has met a series of globally recognised quality assurance standards, both in terms of academic provision and student welfare.
The safety and well-being of our participants is our number one priority, and all staff undergo enhanced background checks and receive thorough safeguarding training before interacting with any students.
For more information, please visit our Pastoral Information page.
Immerse's mentors and
college managers in Australia
All mentors on the Academic Insights programme are past/current students at the University of Sydney, whilst College Managers have experience running academic short courses. All of our support staff are background-checked and receive training in providing an unforgettable experience for every Immerse student.
Immerse™ International Relations Sample Modules
Module 1 -

The United Nations And Its Challengers

This module explores the historical context of the United Nations and the failings of past models. Having analysed the institutional structure of this organisation, you will evaluate the relative significance of other international actors, debating whether globalisation reinforces or undermines the UN system.

Module 2 -

Rising Powers And International Order: The Case Of China

By exploring policies such as the 'Made in China 2025 Strategy' and the gradual process by which China is integrating international organisations (such as the World Trade Organisation in 2001), you will explore the rising power of China and its consequences for the international order.

Module 3 -

Change And Continuity In US Foreign Policy

Current US Foreign Policy focuses on three areas: military disengagement from the Middle East, the defence of US foreign trade interests and a challenging attitude towards Europe. You will assess these policies in the historical context of Trump's predecessors to evaluate the possible consequences of his actions.

Module 4 -

Exploring International Actors

You will choose one key international actor and analyse their structure and function within the context of the International Relations theory that you have studied over the course of the programme. Then present your research as a written essay and also deliver a presentation to your peers ahead of a class discussion and questions.
Want to learn more?
Request syllabus overview
Want to learn more?
Request syllabus overview
3rd January – 13th January 2024
//= $text; ?>
10 nights accommodation in a college of the University of Sydney
Breakfast, lunch and dinner in College Hall
Accommodation in an individual bedroom
35 hours of academic sessions from Oxford University and Cambridge University tutors
Carefully designed study and lecture materials
Mentor programme and access to support material
Formal hall dinners at University of Sydney
Visits to iconic landmarks including Sydney Opera House, Darling Harbour and the Taronga Zoo
Cultural and social activities including Australian Football, Cricket and lots of opportunities for BBQ
Graduation ceremony and certificate
Detailed evaluation written by tutor
Free premium membership to UniPrepare's 'Nurture' plan
International Relations
Secure your place for Summer 2024
Enrol now
accreditation
Have a question?
Our expert team are ready to help.
Contact us