London
16-18
years old
Law
career insights
2 weeks • July 2022
Learn from industry professionals and get ahead in Law
Enrol now
Gain industry-focused experience, taught by professionals in the heart of London
Are you looking for a practical insight into a career in law? The Immerse Education Law summer programme will show you what roles in the industry really involve, using project-based learning and practical study. You will research and explore real-world scenarios, working alongside other academically talented participants to innovate and pitch a groundbreaking solution.
Interactive workshops and networking events offer you the opportunity to learn from the professionals, to see where you would best fit in the industry. 
Learn from exceptional institutions and industry leaders changing the world of business
On the Law programme, subject-focused days include workshops with:
Royal Courts of Justice

The University of Law

The Supreme Court

The London Assembly & London Borough City Councils
Learning from those at the forefront of their field, you'll receive industry feedback and personal career advice to prepare you for future success.
Find out what it takes to work in the industry through real-world projects
You will explore concepts and share ideas in small groups of like-minded and ambitious peers from around the world. In classes averaging 7 students, you will be guided by expert project leads who offer an insight into their industry.
Our rigorous vetting process guarantees that all participants are taught by engaging and supportive educators who are, most of all, enthusiastic about sharing their expertise to ensure our summer school teaching is of the highest quality. Immerse™ is an unrivalled academic experience.
Average class size of 7

1:1 Career Coaching

Professional development workshops

World-class experience
Example tutor:
Christopher S
Christopher received his PhD from the University of Cambridge, having researched how to best assess the effectiveness of complex accountability regimes by analysing the regime which holds prison staff to account after a death in prison custody in England and Wales. Christopher has been a tutor for Immerse Education since 2014.
Guest speakers from previous summers
Philosopher, author & journalist
Dr Nigel Warburton
How do great people find answers to deep and meaningful questions?
Former Olympian
Abi Oyepitan
A two-time Olympian and Commonwealth Gold and Silver winning track and field athlete.
Neuroscientist & entrepreneur
Dr Lynda Shaw
A journey in personal development - how to create your own set of tools to fast track success
Reviews
Our Alumni says
"
The class was encouraged not to jump impulsively to conclusions, but to think logically, applying all the skills and knowledge we had learned in the previous days. I truly believe that throughout the two weeks, through court visits, mock trial, explanations of the law and debates in class, the course instilled a sense of passion for law in me, which I truly didn't expect to happen.
Residential Summer Programme (Law) Student
Experience London Life
Unbeatable excursions
The Career Insights timetable includes a fantastic social and cultural programme with the following excursions:
Visit iconic London landmarks
Explore a world-famous museum after dark
Learn new skills at an indoor skate park
Catch award-winning theatre on the West End
Experience exceptional urban regeneration at the Olympic Park
Experience London Life
Live and study in
London
Live in the Heart of London
Career Insights takes place in our capital city, renowned as a hub of creativity, innovation and vibrant culture.
Home to more iconic buildings and landmarks than any other place in the world, London is a place to be inspired and enjoy direct access to the industries of the future.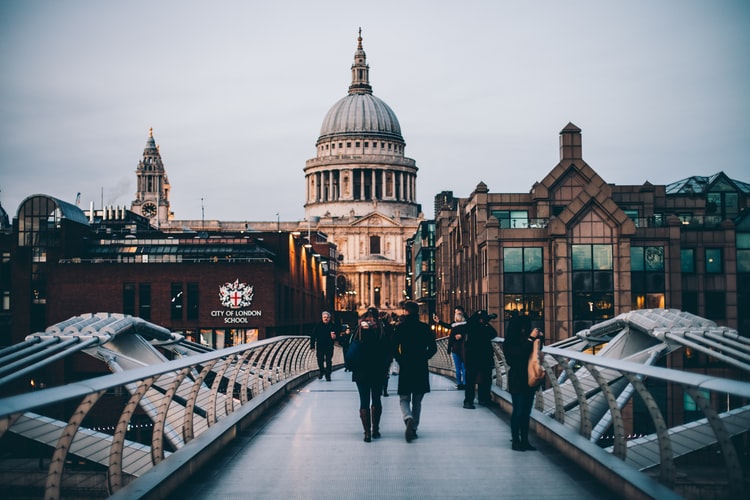 World-class facilities
With accommodation perfectly placed to explore the sights and sounds of our capital city, living in London means being connected with world-famous universities and iconic landmarks.
Located between Bloomsbury and Kings Cross, we make the most of our great location with visits to industry hubs across the city, enjoying the incredible food, culture and history on offer.
Our accomodation offers a comfortable, convenient base from which to explore the city.
Pastoral care and safety
An accredited provider of academic short courses
Immerse Education is accredited by the British Accreditation Council (BAC), the leading mark of educational quality for the academic sector. Our accreditation with the BAC sends a positive and clear message to students and partners that they are studying with a trusted and reliable provider who has met a series of globally recognised quality assurance standards, both in terms of academic provision and student welfare.
The safety and well-being of our participants is our number one priority, and all staff undergo enhanced background checks and receive thorough safeguarding training before interacting with any students.
For more information, please visit our Pastoral Information page.
Meet Immerse's mentors and
college managers
All of our team members are approachable and supportive. Check out some of our previous team:
Eliza's infectious enthusiasm - from the academic sessions to the talent show -means that she's a firm favourite amongst Immerse students.

Dylan has been both an Immerse Mentor and a College Manager twice! He's known for going the extra mile to make the Immerse experience exceptional.

Ore participated in Immerse as a student before joining the team whilst studying at Cambridge, relating her Immerse experience to new students.

Maia is a Cambridge University Theology student who participated in the Immerse Philosophy programme.

Murray is an enthusiastic Medicine student at Cambridge University, who is always eager to help Immerse students make the best of their experience.

Olivia studies Medicine at Cambridge and has a knack for making friends with each of her mentor 'family' - creating a home away from home.
Immerse™ Law Sample Modules
Module 1 -

Theory & Research

This introductory module addresses key questions about the nature of law in our society and the relationship between law and power. You will revisit law theory across a range of areas, including international law, tort law, criminal law and contract law. You will use skills to investigate real-life case studies, presenting your findings.

Module 2 -

Practical Experience

On the Law programme, trips can include visits to the UK Houses of Parliament, The University of Law, The Supreme Court and the Royal Courts of Justice. We will join a London Assembly public meeting to get an insight into the workings of law in relation to the public sector and visit the Old Bailey, the capital's principal criminal court.

Module 3 -

Real-World Project

You will examine case studies in a chosen area of law, using theory and practical experiences to develop your own position. Using elements of a mock trial, you will be able to make the most of essential skill sessions including public speaking, debating and collaborative thinking to manage your courtroom and present your arguments.

Module 4 -

Professional Development

Bridging the gap between education and the world of work, this module offers an insight into existing and emerging careers in law. These sessions are made up of guest lectures and expert panel discussions with speakers from Harvard Law School, the University of Oxford and Cambridge, 'Magic Circle' law firms like Clifford Chance and city firms such as Taylor Wessing LLP.
Want to learn more?
Request syllabus overview
Want to learn more?
Request syllabus overview
2023 Early Enrolment – Dates between July – August (set dates TBC)
//= $text; ?>
13 nights accommodation in central London
Visits to leading industries
40 hours of project sessions from subject experts
Real-world project workshops
Full and half day excursions to iconic London landmarks
Formal dinner at a top London restaurant
Graduation ceremony and certificate
Detailed Career Development Plan from your personal coach
Comprehensive summer school insurance
Law
Secure your place for Summer 2022
Enrol now
accreditation