Online
13-18
years old
Natural Sciences
online insights
Available over one week or two weeks • Spaces are limited, book soon
The Online Insights course transforms the highlights of our programmes in residential universities onto an easy-to-use virtual platform.
Enrol now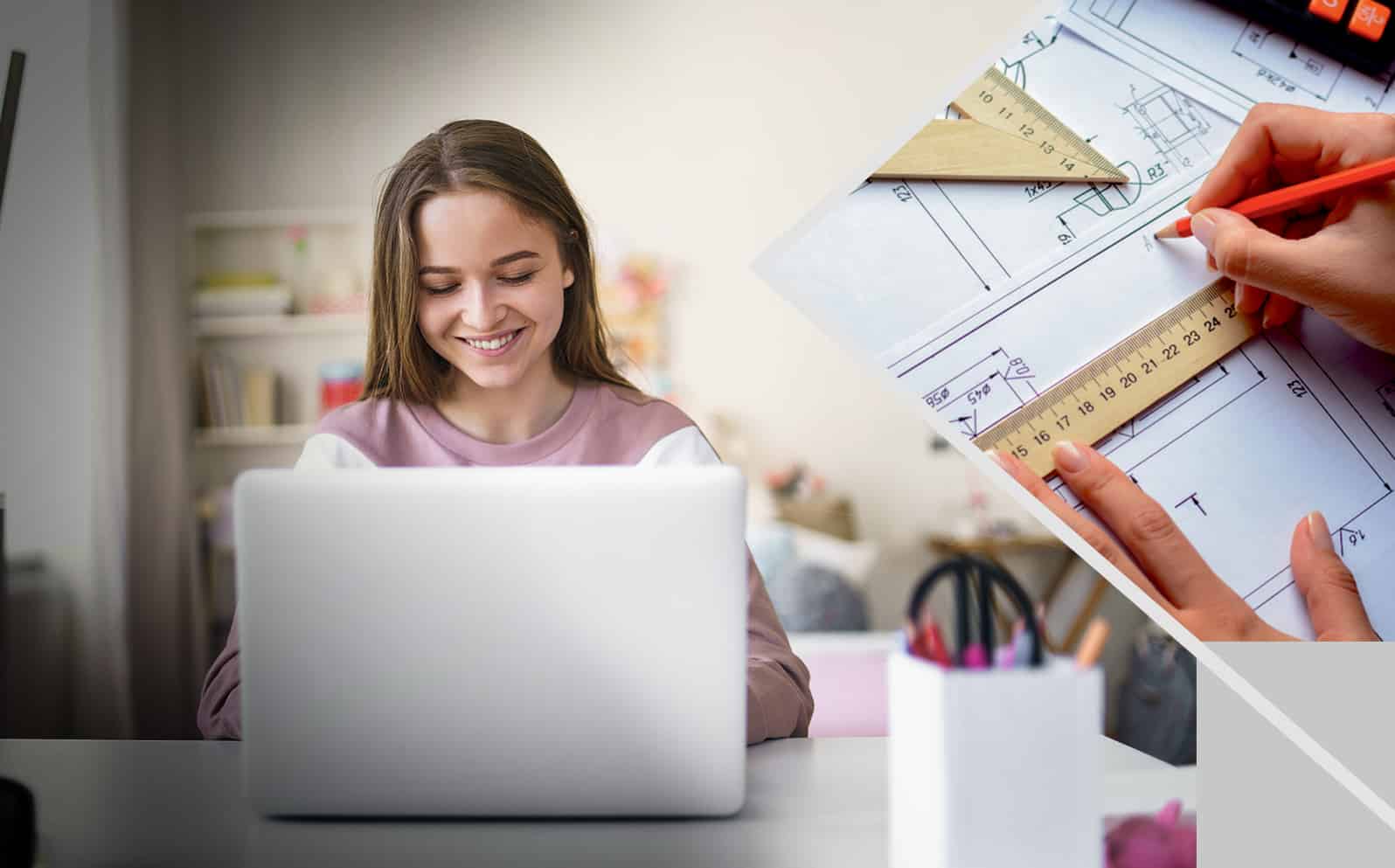 Online Course in Natural Science For High School Students
The Immerse Education Natural Sciences Online Insights Programme offers middle and high school students a distinctive learning journey. Accessible globally, this programme delves into the wonders of the natural world. Through immersive online engagement, students explore scientific phenomena, theories, and principles, and transcend geographical boundaries to engage with likeminded nurture their curiosity.
Immerse Education's Natural Sciences Online Insights Programme is designed for high school students aged 13-18. This immersive summer school unveils the wonders of scientific inquiry and its tangible influence, allowing students to delve into the mysteries of the natural world and uncover the practical applications of scientific concepts.
About Online Insights
Over the course of this programme, participants will take part in virtual seminars, future skills workshops, one-to-one tutorials, as well as group social activities led by current Oxbridge undergraduates.
Students receive a combination of subject-based tuition, one-to-one tutorials, future skills workshops and social activities with students from around the world.
Average Class Size Of 5

1:1 Tutorials

Oxbridge Academics

Future Skills Workshops
For students of all time zones
As there are participants joining from around the globe, Online Insights offers two "streams" – Stream A and Stream B.
Stream A starts in the morning whilst Stream B's classes take place in the afternoon.
Note – as our faculty are all based in Oxford & Cambridge, all times communicated are in UK time.
To see how the Online Insights programme is structured, please view the timetable.
Example tutor:
Dr Saroj Velamakanni
Dr Saroj Velamakanni is a Cambridge educated scientist, researcher and entrepreneur. Dr. Velamakanni is currently working as a consultant providing expert R&D due diligence and business development services to Biotech and Pharma companies within Europe. He completed his undergraduate and post graduate studies from the University of Madras, India and was twice recipient of a gold medal for his outstanding academic achievement. For pursuing his doctoral studies, he was awarded the prestigious Cambridge Nehru Scholarship. He is an author of 25 peer reviewed high impact publications and has 8 patents to his credit. Dr. Velamakanni is passionate about teaching and has extensive teaching experience in the University of Cambridge, UK.
Reviews
Our Alumni Says
Being at Cambridge was an experience like no other. I chose to attend this programme because I wanted to develop my abilities in coding and see whether I could handle the challenges of computer science. My favourite part of the lessons was being able to discuss different ways to solve problems in code and be able to look at a way to fix an error from a different perspective. I really enjoyed being able to work on mini coding projects along the way too. Learning in-depth about a subject and then having to apply that knowledge was the most beneficial aspect of the programme. I had the responsibility of producing a piece of work and that really helped me to collate all the notes I had made and really consolidate everything I had learnt.
Residential Computer Science 16-18
Network with like-minded individuals
Daily social activities with participants around the world
Students can connect with like-minded individuals from around the world, and are encouraged to socialise and make friends through daily activities and games after classes finish.
Activities include virtual college tours, murder mystery parties and a 'University Challenge'-style quiz.
These sessions are led by Oxbridge undergraduates who act as Mentors for Online Insights participants. This is a fantastic opportunity for participants to hear from students at Oxford and Cambridge University, and receive guidance and advice on studying at one of the world's top universities.
Network with like-minded individuals
Online Learning Platform
Virtual Classrooms
All sessions are delivered on Zoom's education platform – the world's leading virtual classroom software.
Before the course begins, all students will receive a welcome pack that includes information about their tutors, mentors, guest speakers, as well as their programme overview.
Students will also receive an interactive timetable with links to each of their classes.
We offer 2-day intensives and 2-week programmes so that you can learn at a time and pace that suits your current schedule.
Sample Natural Science Modules
Module 1 -

Exploring the Diversity of Life: Evolution and Biodiversity

From the process of natural selection to the classification of species, participants will explore how life has diversified and adapted to various environments over millions of years. By examining real-world examples and engaging in the most topical debates on the topic, participants will gain a deeper understanding of the mechanisms driving the evolution of life on Earth.

Module 2 -

Microbiology and Cell Biology

Participants will journey into the realm of microscopic life and cellular structures. Through the study of microbiology and cell biology, participants will uncover the fascinating world of microorganisms, their role in ecosystems, and their impact on human health. By observing microscope slides, participants will gain practical insights into the building blocks of life and the hidden intricacies of the microbial world.

Module 3 -

Geology and Earth Science

From plate tectonics and rock formations to geological hazards, participants will gain insights into the processes that have sculpted our planet's landscape. Through interactive simulations and using data from sophisticated analytical techniques such as mass spectrometry, participants will unravel the geological history of Earth and its influence on the natural world.

Module 4 -

Personal Project

Throughout the programme, participants will engage in a personal research project designed to consolidate their learning and showcase their scientific research skills. Guided by a provided brief, participants will conduct independent research, gather data, analyze their findings, and prepare a presentation demonstrating their understanding of key concepts in natural sciences.
Want to learn more?
Download Syllabus Overview
Want to learn more?
Download Syllabus Overview
1 day Online Insights 1:1 (Starter)

July 15 – 26 2024 (Classic)

July 1 – 12 2024 (Classic)
//= $text; ?>
20+ hours of academic contact time per week
Subject tuition delivered by an academic from Oxford or Cambridge University
Average class size of 5 (maximum 10)
2 x 30 minute 1:1 tutorials
Academic skills workshops
End-of-day social activities led by Mentors (Oxbridge undergraduates)
Detailed personal evaluation written by tutor
Certificate of attendance
Free premium membership to UniPrepare's 'Nurture' plan
Natural Sciences
Secure your place today
Enrol now
accreditation
Have a question?
Our expert team are ready to help.
Contact us