Home » University » University Life in London; It Isn't As Daunting As It May Seem.
A Guide to Free Study Spaces London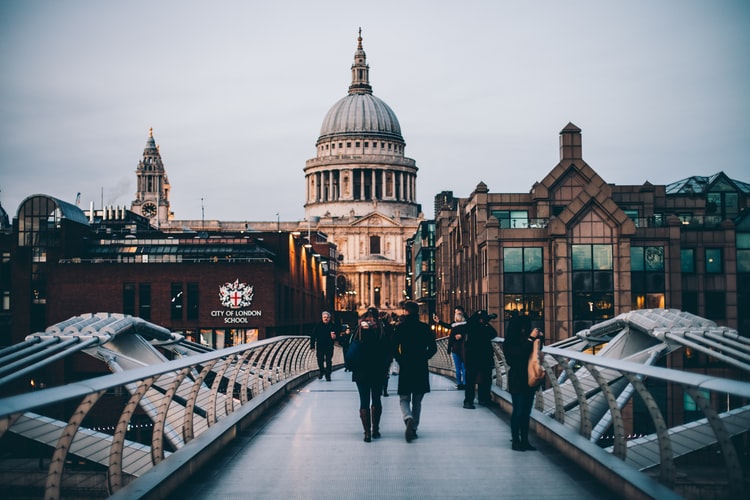 Back
I just hate the library. I know it is quiet, but my university libraries (UCL) are just constantly packed and finding a seat to study or just have lunch anywhere on campus is a pain. But fret not, over the years, I have found a few places in and around UCL that are perfect to study or catch a breather in between classes.
If You Live In London – Try Your Home!
There's no place like home. I know a lot of people find it difficult to concentrate at home or in their rooms, but if you just set your phone aside or have it locked with an app like Hold, which will lock your phone for you so you can concentrate better, you'll find that it's really one of the best places to work!
Wellcome collection – Free Drinks!
Just off UCLH, there is the Wellcome museum, which is one of the best study places that has often just the right amount of ambient noise and great study spaces. The best place to work in the Wellcome collection is definitely the reading room; from bean bags to long tables and individual tables, it is the perfect place to study whether you like to work in a group or alone. If you would like somewhere less quiet or somewhere you can chat, the cafe at the entrance is the perfect place for you. They even give out free drink coupons at the Freshers' fair so keep an eye out for them!
Grant museum Of Zoology in London
Right opposite the main UCL entract is the Grant Museum of Zoology. It is a small quirky museum with a variety of animal artefacts that will definitely brighten up your day. From UCL's token jar of moles to a stuffed chicken, the museum has the perfect atmosphere and nice large table right smack in the middle perfect for studying or reading.
It's relatively quiet most of the time and being able to browse the collection of artefacts or even adopt a specimen would definitely be the best break from a long day of studying!
Store Street Espresso – Great Coffee!
If you like ambient coffee shop noises, this would be perfect for you. While small, Store Street Espresso is perfectly cozy with the cutest window seats that are absolutely perfect to get you in the zone. While they might be busy during lunch time, late afternoon past the lunch crowd is often the best time to go!
One Of The Best Study Places Photographer's Gallery
Similar to Store Street Espresso, The photographer's gallery is another cute cafe located near the Brunswick Centre. But unlike Store Street Espresso, the photographer's gallery is much larger and spread across 2 floors. Seemingly made for studying, its ambient cafe music and relaxing decor will definitely make you productive.
Waterstones
Waterstones? Yes. Waterstones. Dillon's, the Cafe inside waterstones is in the perfect location for a quick study break. It has great ambient noise and it is often fairly easy to grab a table. They are openly welcome to students studying there and will give out free coffee coupons just outside during or before freshers' week so make sure to keep an eye out!
PaperChase – A Great Studying Space
Yes, another bookstore. Close to Goodge Street station, Paperchase has a large and open second floor cafe that overlooks the street. It has a good variety of seating tables and it is quiet enough to focus on your work. Plus, if you're missing any stationery, at least you're already in a stationery shop!
Just find an empty room
I guess this is a bit of a weird one, but sometimes I'd just wander and use any room that was empty. It might not be the best idea for a long study session, but it could definitely work for a short hour or so. People will start to come in when it is time for classes, but sometimes, you might just hit the jackpot when the room is empty for several hours! If it is not, then just move along when people stream in and set out to find another empty room!
Finding a place to study when you're at uni can be hard and filled with distractions, but with this handy dandy list of places, you won't have any excuses to not study by saying there aren't any spaces in the library! People often say they spend hours in the library but still do not get anything done, and if that's you, then perhaps you should find somewhere else to go. The library might be a good place to study, but it certainly isn't the best!
Subscribe to the Immerse Education newsletter
We'll send you our company updates and latest news. Subscribe for free by completing the form below.