Home » University » What Can I Do With My Degree?
What Can I Do With A Mechanical Engineering Degree?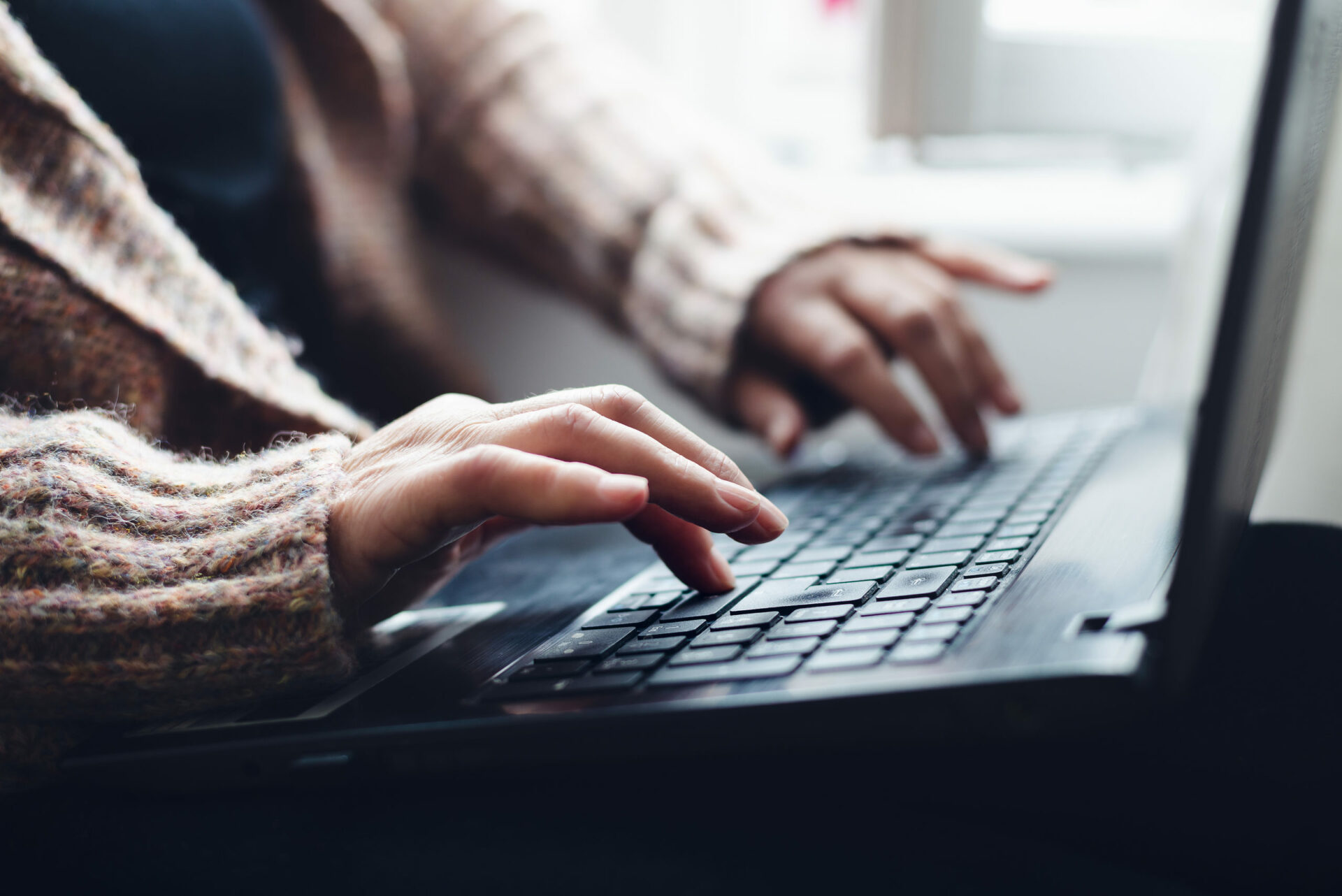 Back
You want to take mechanical engineering. But you're not sure what career options will be available to you. Can it give you a promising future? What if you waste years studying for a degree with few growth opportunities?
No need to fear. Do you know that there is an annual demand for 124,000 engineers? Our engineering summer school students are always looking for more information about potential career prospects so we've put together this list.
In this article, you'll discover the top jobs and companies for mechanical engineering graduates. You'll feel more confident with newfound knowledge!
What is Mechanical Engineering?
Mechanical Engineering is a major branch of engineering. It's concerned with researching, designing, manufacturing, and operating machines. What's the goal? To solve problems and make human life easier.
The scope of mechanical engineering is broad. It creates solutions in various industries, including
Energy
Healthcare
Environmental preservation
Transportation
Space technology
Education
There's hardly any technology that hasn't passed through the hands of a mechanical engineer.
What Are The Best Mechanical Engineering Jobs?
1. Automotive Engineer
Average Base Salary Per Year: £35,496
An automotive engineer (a.k.a. automobile engineer) designs, builds and tests vehicles. They enhance the aesthetics, software, sound, and safety. Due to the complex nature of vehicles, automobile engineers work in teams. Different specialisations come together to make a design happen.
Here are the typical responsibilities of Automotive Engineers:
Develop or improve vehicles and their components
Budget costs and specify what materials they need
Follow personnel and environmental safety
Use computerised models to predict vehicle behaviour
Oversee technical staff
Convert technical data into easy-to-understand presentations
2. Research and Development Engineer
Average Base Salary Per Year: £38,950
What are Research and Development Engineers (a.k.a. R&D engineers)? These engineers focus on generating data when creating new products. Or refining existing ones. What new tools or processes can they use? How can they respond to customer feedback to make a "new and improved" version?
The responsibilities of R&D engineers include:
Collaborating with the managers, marketing team, and fellow engineers to brainstorm product ideas
Carry out market research to discover what products consumers want to buy
Draw sketches and determine product dimensions
Find out how to resolve product issues
Help out in the production process
3. Design Engineer
Average Base Salary Per Year: £36,119
Design Engineers bring ideas and sketches into reality. The goal is to make it as attractive to the market as possible. What shapes, colours, and other embellishments make the product more appealing? And easier for consumers to use and handle?
Here are the usual duties Design Engineers have:
Study and improvise product sketches
Come up with the best design solutions
Find out if the design is efficient and cost-effective
Use computer software to create prototypes
Submit regular updates to stakeholders
4. Test Engineer
Average Base Salary Per Year: £30,065
You can think of Test Engineers as product quality checkers. They ensure that the consumers receive the best product possible. How? By performing test runs for materials, procedures and systems.
What are some of the typical responsibilities of test engineers?
Run through raw materials to check for defects
Track each production stage to enforce safety protocol
Identify and resolve technical issues
Undergo performance checks on mechanical and electrical systems
Develop automated systems for routine checks
5. Project Engineer
Average Base Salary Per Year: £33,794
For a project to succeed, someone has to oversee the whole process. That's the job of Project Engineers. They plan out the stages and deadlines to ensure completion.
Check out the common duties of Project Engineers:
Plan the project, and set time schedules for each stage.
Assign responsibilities to the right people.
Determine if the team is ready to proceed to the next stage
Check budget, performance, and operations.
Document and report progress.
6. Control and Instrumentation Engineer
Average Base Salary Per Year: £34,977
Manufacturing processes become easier when they're automated. That's where Control and Instrumentation (C&I) Engineers come in! They create equipment that's easy to control with minimal supervision. The equipment will monitor systems, processes, or machinery depending on clients' needs.
The typical responsibilities of C&I Engineers include:
Design and create control systems
Incorporate sensors for automation
Program necessary computer software
Calibrate, test, and maintain systems
Check if systems follow health, environmental, and safety regulations
7. Systems Engineer
Average Base Salary Per Year: £40,589
Each organisation has a set of systems that work together. It could be communications, manufacturing, automation or sales. What a system engineer does is create or enhance systems. For instance, a startup can ask a systems engineer to design systems. To help with daily business transactions.
A Systems Engineer has the following responsibilities:
Pin down what the client needs and develop solutions
Design the system and collect feedback
Budget and gather necessary materials to build systems
Conduct test runs and fix issues
Set up protocols for maintenance
8. Sales Engineer
Average Base Salary Per Year: £33,973
Sales Engineers sell complex scientific and technological products or services. They need to use their engineering education to understand what they're selling. And they also have to explain their product in a way non-engineers understand.
Here are the usual duties of sales engineers:
Find potential clients whose problems they can solve with their product or service
Prepare simple and convincing presentations
Foster long-term relationships with clients
Modify products, services, or payment options according to clients' needs
Provide sales support
9. Aerospace Engineer
Average Base Salary Per Year: £36,987
Have you always been interested in satellites, aircraft, and spacecraft? These are some of the daily involvements of Aerospace Engineers. They work for governments and companies that design and manufacture these crafts.
The usual tasks of Aerospace Engineers include:
Conduct research on the latest developments
Design product according to client's needs
Assess if materials are available and if the budget is cost-efficient
Assemble the product according to design
Test product quality and fix issues
Top Mechanical Engineering Employers In The US
Here are some of the top mechanical engineering employers in the US
NASA (National Aeronautics and Space Administration)
NASA is an agency of the US federal government. What is its responsibility? To push forward science and technology involving air and outer space. Mechanical Engineers are essential for NASA's success. They research, design, and build sensors, tools, engines, and systems to aid in space missions.
Google
Google is the largest search engine in the world. But that's not all; they're also a massive technology company. They develop computer software and hardware. Manufacturing a variety of products from smartphones and laptops to smartwatches and speakers. As of 2018, Google employed 156,500 full-time professionals.
Apple
iPhones and Macbooks wouldn't be possible without the knowledge and skills of mechanical engineers. Apple is a commercial technology company that specialises in consumer electronics and software. Product designers, systems engineers, and thermal engineers are some of the most in-demand professionals in the company.
Microsoft
Microsoft is famous as the largest supplier of computer software worldwide. They are also a favourite when it comes to gaming and computer hardware. And this is where mechanical engineers come into play. They need talented engineers to design and build products such as Xbox, smartphones, computer accessories, and controllers.
Boeing
Guess who the largest aerospace company is? That's right! It's Boeing. This massive company builds commercial aeroplanes, space systems, and defence products. They have customers in more than 150 countries! You can imagine the sheer number of mechanical engineers required to accomplish such a massive feat.
Top Mechanical Engineering Employers In The UK
The top mechanical engineering employers in the UK include:
Advanced Smoke Group Ltd
Advanced Smoke Group Ltd is a leading innovation in smoke control. It has developed over 600 major systems, including ventilation for car parks and mega-tall buildings. Their control panel shop has an in-house team of designers and engineers. The Advanced Smoke Group is dedicated to growing its team. By encouraging many of their junior staff to enrol in further studies.
Jaguar Land Rover
Jaguar Land Rover is a world-leading luxury automotive company. It's also one of the UK's largest exporters. Here's a fun fact: they have their own Engineering Undergraduate programme! They invest in their undergraduates via training and technology. Inspiring them to define luxury in an eco-sustainable way. Guess how many engineers and technologists it had in 2015? A whopping 8,000!
Dyson
The design engineers at Dyson are all about invention and improvement. Do you know how the massive, 1,000-engineer-strong company began? When James Dyson became frustrated with his diminishing vacuum cleaner in 1978. They now cater to over 65 countries. The groundbreaking company manufactures household items such as fans, hand dryers…and vacuum cleaners.
Rolls-Royce
Rolls Royce is a global giant producer of aircraft engines and power-generation technology. It caters to both military and civil markets. Today, it has 16,000 military aerospace engines and it powers 35 types of commercial aircraft. One of its missions is to help society adapt to a low-carbon energy economy.
Transport for London (TfL)
Transport for London is the government authority responsible for London's transport network. It consists of trains, roads, bridges, and buildings. Where over 31 million trips happen daily. They hired 1,700 experts to set up TfL Engineering to improve their service. Where engineers can thrive and broaden their expertise.
Skills For Your CV After Getting A Mechanical Engineering Degree
The skills you gain will help determine your career path. Here are the specific skills mechanical engineering graduates have:
Problem-solving skills
Eye for creative design
Ability to use advanced computer software for analysis and simulation
Work under pressure
Budget skills
Attention to detail
Communication skills with colleagues and clients
What Do Mechanical Engineers Do After College?
The Association of Graduate Careers Advisory's 2021/22 survey reports that 66.1% of mechanical engineering graduates work full time within 15 months after graduation.
Here are the Top 5 Jobs of Mechanical Engineering Graduates:
Mechanical engineers
Engineering professionals n.e.c.
Project engineers and managers
Engineering technicians
Software development professionals and programmers
So, if you're an engaged student aged 13-16 then take a look at our a level requirements for engineering as it'll give you a good head-start when it comes to choosing what A-Levels you want to do.
Is Mechanical Engineering A Good Degree?
Mechanical Engineering is a good degree, depending on your goals and strengths. Do you want to have many career options available to you? It's a guarantee that a degree in Mechanical Engineering can give you that.
Why? Because there are so many industries that require mechanical engineers. Due to the constant demand, you'll enjoy job security and longevity.
Are you looking for a high-paying job? A degree in mechanical engineering can provide you with that too. According to a survey of 1570 mechanical engineers, 3.4 out of 5 are happy with their salaries.
Have you not decided to study mechanical engineering over another type of engineering? Then check out our engineering career prospects which break down each type in a digestible format.
What is the salary for a mechanical engineer in the US?
According to the US News & World Report, the median salary for a mechanical engineer was $90,160 in 2020. The highest salary was $114,380. While the lowest was at $71,880.
New Mexico, Maryland, California, and Louisiana are some states that pay mechanical engineers the highest.
What are the best industries that compensate mechanical engineers well? Insurance carriers, pipeline transportation, oil and gas extraction, and waste treatment.
What is the salary for a mechanical engineer in the UK?
The average salary for a mechanical engineer in the UK is £32,251 per year as of 2022. The best-paid engineers earned about £47,000. While the lowest received around £23,000.
Mechanical engineers working in Bristol and London enjoy better pay than in other locations in the UK. And those with popular skills such as lean manufacturing, gas turbine, equipment maintenance, and C++ programming language also receive higher salaries.
Are mechanical engineers in high demand in the US?
Yes, mechanical engineers are in high demand in the US. The US Bureau of Labor Statistics declares a 7% employment growth from 2020 to 2030. Resulting in 20,200 job openings per year.
Are mechanical engineers in high demand in the UK?
Yes, engineers in general, including mechanical engineers, are in high demand in the UK. The Engineering UK reported in 2019 an annual demand of 124,000 engineers. For a total projection of 13 million job openings between 2014 and 2024.
Why is there a tremendous demand for engineers in the UK? Brexit is a significant factor for sure. Also, engineering is a keystone of the economy. Did it generate 21.4% of the UK's GDP in 2018? The more technology advances, the need for engineers also increases.
So, if you're considering taking engineering at the university, now is your golden opportunity. Or, if you want to look for the best UK universities for engineering, then our guide has a lot to offer and gives your insider tips and tricks! The urgency for new talent runs high!
Subscribe to the Immerse Education newsletter for £100 off your programme*
We'll send you our company updates and latest news. Subscribe for free by completing the form below.