Home » University » What Can I Do With My Degree?
What Can You Do With A Nursing Degree? (Besides Being A Nurse!)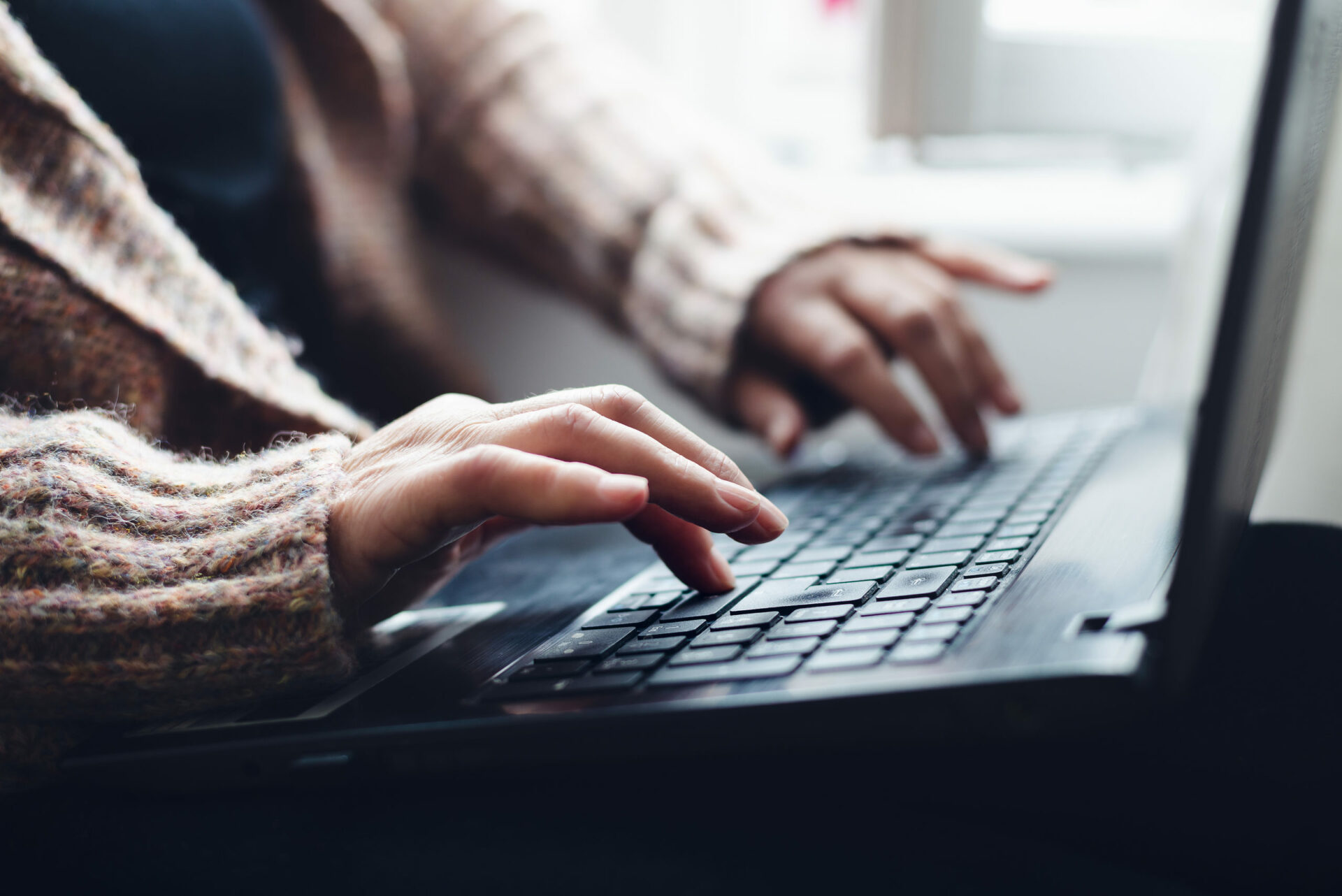 Back
"What can I do with a nursing degree?" is a question that's asked more than you think! Are you unsure if nursing is the career for you? Maybe you think the nursing sector is overcrowded, and you'll find it hard to find a job? Worse, what if you can't explore other careers than nursing?
If you have these questions buzzing in your head, you've come to the right place. You don't have to worry about landing a job. Do you know that 94% of nursing graduates find employment within 6 months of finishing their degree? *sigh of relief*
What about your other questions? Rest easy. After reading this article, you can put your fears to rest. And if you're still unsure if you want to pursue being a nurse, then consider a pre-university summer school in Medicine.
What Is Nursing?
Nursing is the backbone of the healthcare industry. What's the main focus of nursing? To provide care to patients. Nurses have a significant contribution to the quality of life for individuals and communities. They work in hospitals, clinics, schools, and nursing homes.
Related Read: Top Tips For Writing A Medicine Personal Statement
Here's a common misconception of nurses: that they are doctors' assistants. Are they?
Are Nurses Considered Doctors' Assistants?
Nope, nurses are not considered doctor's assistants. You see, nurses work together with doctors, but their role is altogether different from a doctor's. Unlike a physician assistant, who does a share of the doctor's work.
What's the difference between a nurse's and a doctor's roles? Nurses care directly for patients and give them treatment. While doctors diagnose the disease and figure out a treatment plan.
Is Nursing A Good Career?
Nursing is a good career depending on your goals.
Are you searching for financial security? Then nursing is a good career for you. If you're a newly certified registered nurse, the average base pay would be around £25,655 per year. As you gain more experience, you'll rise through the ranks in the pay banding system. Ensuring that your wages reflect your growth.
Also, did you know that the Government issued 3% salary increases for nurses from April 2022?
What about if you're looking for job security? Nursing is a secure, in-demand job. The UK government committed to recruiting 50,000 more nurses by 2024. As of early 2022, they succeeded in delivering 27,000. There are thousands of job vacancies open for new hires.
And demand will keep rising as the healthcare industry recovers from COVID backlogs. At this point it seems fitting to mention that if you're undecided between Nursing and a Medical degree, then we have a best UK universities for medicine too.
The most important question remains: are you passionate about caring for people? Financial security means little if you gain no personal satisfaction from your work. Find out what nurses do to help you better understand if nursing suits you.
What Do Nurses Do?
The roles and responsibilities of a nurse differ according to their field and experience. But there are some duties that all nurses carry out, including:
Assessing patients' condition by taking vital signs like temperature, blood pressure, and weight
Observing and recording patients for any changes in their condition
Communicating with patients and their families to understand their needs
Providing treatments prescribed by doctors, such as administering medication and injections
Educating patients and their families about health and wellness
Creating care plans for individual patients
Coordinating with other members of the healthcare team to ensure seamless care delivery
Responding swiftly to emergency situations
Making routine investigations on patients
What Are The Different Types Of Nurses?
Nursing is a diverse field, and there are many different types of nurses. Here are a few of the most common types of nurses:
Registered Nurses (RNs)
Do you know that registered nurses make up the largest group of nurses in the UK? They work in various settings such as hospitals, GP surgeries, community clinics, and care homes. So what qualifies a person as a registered nurse?
Two things: complete a nursing degree, and register with the Nursing and Midwifery Council (NMC).
Nurse Practitioners (NPs)
Nurse practitioners are qualified RNs who have completed an advanced diploma or degree. What's the main difference between RNs and NPs? Nurse practitioners can prescribe medication and order diagnostic tests, while RNs can't.
They also provide primary and speciality healthcare services.
Licensed Practical Nurses (LPNs)
LPNs work under the supervision of RNs and doctors. They provide basic nursing care such as taking vital signs, administering injections, and changing dressings. LPNs must complete an accredited practical nursing program.
Intensive Care Unit (ICU) Registered Nurse
ICU nurses work in critical care units. That means they provide care to patients with life-threatening conditions. If you want to work as an ICU nurse, you'll need critical thinking skills.
Why? Because the decisions you make could mean life or death for your patients. More so than other types of nurses!
Operating Room (OR) Registered Nurse (a.k.a. Theatre nurse)
Operating room nurses care for patients who are having surgery. They work closely with surgeons and other members of the surgical team to ensure that patients have a safe and successful surgery.
You can imagine the high-pressure environment they work in. That's why OR nurses need to keep calm, no matter what's happening around them.
What Is The Highest-Paid Nursing Job?
Are you wondering what type of nurse gets one of the highest salaries? It's the Anaesthetic nurse, with an average pay of £132,597 a year in London, UK.
What are the qualifications to be an Anesthetic nurse? The first general step is to be a registered nurse. Then you'll need more than a year of experience working in an acute care unit. An acute care unit can be any of the following:
Emergency room
Intensive care unit
Coronary care unit
What's next? Apply to certified registered nurse anaesthetists (CRNAs) schools. How long does the program last? It depends on what school you choose. The usual term is 2-3 years.
Related Read: What Can You Do With A Biomedical Science Degree?
What Do Anaesthetic Nurses Do? Anaesthetic nurses administer anaesthesia care for patients before, during, and after surgery.
They prepare patients for surgery by administering pre-operative medication. During surgery, they monitor the patient's vital signs and adjust the anaesthesia accordingly. And after surgery, they provide post-operative care.
What Jobs Can I Do Other Than Nursing?
Can you explore careers other than nursing if you have a nursing degree? Yes, you can. Here are some jobs you can consider:
Health Play Specialist
You might not think of play as part of healthcare, but it is! Health play specialists work with children in hospitals and other healthcare settings. They use play to help children cope with the stress of being in a hospital.
Midwife
Midwives provide care to women during pregnancy, labour, and the postnatal period. They offer advice on everything from nutrition to exercise to emotional support. Midwives also deliver babies!
Paramedic
Who are the first responders to accidents, emergencies, and other crises? The paramedics. Paramedics provide life-saving care. They assess patients, provide treatment, and transport them to the hospital.
High-Intensity Therapist
Do you know someone who suffers from moderate to severe depression and anxiety? They need help from high-intensity therapists. They give patients the knowledge they need to develop healthy mental habits.
Work experience
Getting a nursing degree requires performing practical applications in hospital or community settings. The moment you pass your board exams and get your license, you'll have work experience in your CV.
Of course, you can volunteer, get a part-time job, or participate in more student projects to enhance your skills further. Expanding your horizon allows you to discover what field you're most interested in.
Plus, you can build your network along the way. Building relationships within the industry is a must for a successful career.
Typical Employers
Who typically employs nurses or other healthcare employees in the UK?
National Health Service (NHS)
Private sector hospitals, clinics, and healthcare providers
School clinics
Nursing Homes
Non-profit organisations
Armed forces and prisons
Skills For Your CV
Do you know what career opportunities will be available to you? It depends on your skills. The skills you will put on your CV determine what role you will excel at. Nurses are experts in providing patient care. And they develop a range of skills essential for success in this field. Some of the key skills that nurses develop include:
Critical thinking skills – some nurses need to make life and death decisions in a few seconds. So you need to think on your feet, fast!
Communication skills – nurses deal with patients. And collaborate with other members of the healthcare team. It's no surprise that effective communication skills are crucial.
Organisational skills – you will need to handle a lot of paperwork. Recording and keeping track of patients' information alone requires organisational skills!
Emotional stability – nurses see a lot of sick and injured people. You may even have to support grieving family members. So you need to maintain your composure in difficult situations.
Physical stamina – doing rounds, administering medicine, and transporting patients, need physical strength. You need to have an able body to meet patient care demands.
Subscribe to the Immerse Education newsletter
We'll send you our company updates and latest news. Subscribe for free by completing the form below.