Home » University » How To Write A Personal Statement?
How To Write A Medical Personal Statement?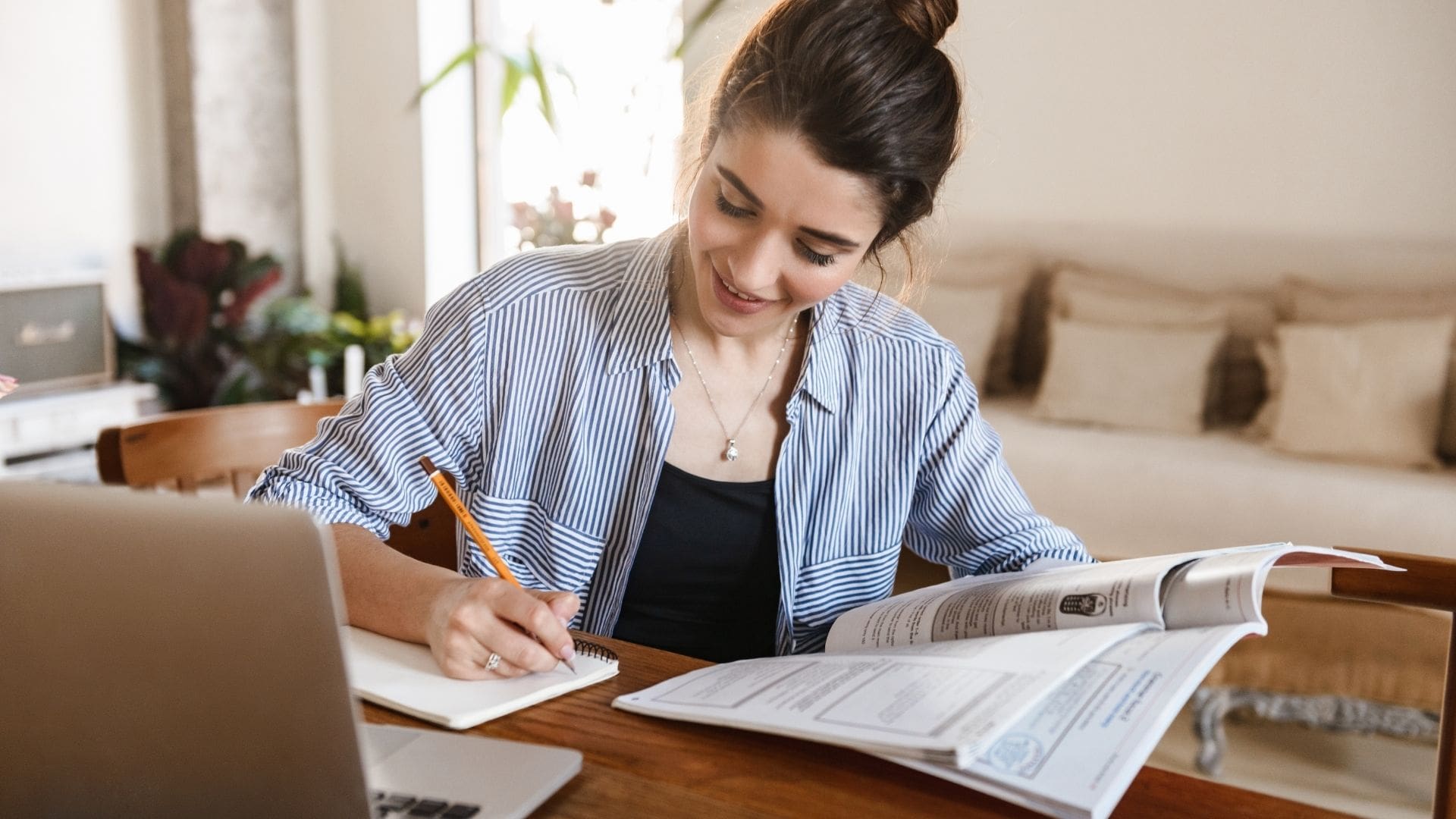 Back
Do you want to be a doctor and wondering how to write a medical personal statement?
To pursue your medical career, this is one of the very first steps. You've heard the whispers from the last cohort to apply from your school that writing a medical personal statement is challenging.
And now you're unsure of what to do next.
What if you were to discover that the process on how to write medical personal statements isn't as complicated as you think it is? The tips listed in this post are just what you need to get started. Read on!
Brainstorm Your "WHY"
Why do you want to become a doctor? How do you know this is the career for you?
How will it benefit you and the people around you? These are just some of the questions that can help you connect with your "WHY."
If there's one thing to remember on writing a medical personal statement, they should reflect not just who you are but also what motivates you. There are two techniques you can learn to help you with the brainstorming process.
Journaling
The first technique is journaling. Just start writing about your passion for medicine without overthinking what people will say when they read it after. Write in complete freedom and just let it flow.
After a day or two of journaling, go back and review what you wrote. How do the words make you feel? How does it connect with your goals as a future doctor?
Circle those parts that strike an emotional chord within you and use them as material for writing a medical personal statement.
We've also covered the exact method on how to write a personal statement – don't miss out!
Read Books
The second technique is to read books about motivation and inspiration. Inspiring stories surround us. By reading some of them, you'll have a basic idea of expressing your reason for becoming a doctor.
Books may even help you remember pivotal experiences in your life that inspired you to pursue a career in the medical field.
In both techniques, the goal is to help you discover what motivates and inspires you to use it as material on how to write a medical personal statement. The more you are connected with your "why," the easier it will be to write a personal statement that will touch the hearts of the admissions committee.
State Your Skills For Medical School
What makes you qualified? How will your skills help you become a successful doctor in the future? These are the questions that can help you validate your reasons for pursuing this career path.
After coming up with your "why," it's now time to think about what sets you apart from other applicants, highlight your skills to prove that you are qualified to become a medical student.
If you don't know where to start, here are skills that are valuable to the medical field:
A genuine desire to study medicine
Self-awareness of one's strengths and weaknesses
Intellectual ability
Problem-solving skills
Personal Organisation
Capable of working under pressure
Knows how to deal with uncertainty
Responsible for one's own actions
Conscientiousness
Conscious of one's own health
Confidence and efficiency in communication
Team player
Honest
Respectful
Resilient
Empathetic
Which of these is your strongest suit? Pinpoint at least one to three skills you have that will help you succeed as a doctor. Focus on these strengths when you're thinking about how to write a medical personal statement.
Related Read: How To Include Work Experience In Your Personal Statement?
Back-Up Your Skills With Credentials
Of course, it's not enough to state your skills. It would be best to back them up with credentials—state awards, accomplishments, or experiences showcasing your strengths.
Check out this list for inspiration:
Extracurricular activities (clubs/organisations)
Awards or certifications
Employment
Internship
Volunteering
Leadership positions
Hobbies
Meaningful life experiences
Tell A Story
You may have all the necessary qualifications to be accepted as a medical student, but what counts is how you stand out from others.
Remember, the admissions committee reads thousands of medical personal statements every year. So it would be best if you found a way on how to make yours memorable.
The best way to write a medical personal statement that gives a lasting impression is to present it as a story. Can you imagine reading a personal statement structured like a grocery list of skills and credentials?
Related Read: Best UK Universities For Medicine
If you were the reader, you might not even proceed to read the next paragraph!
But if you were to tell a captivating story, your reader will want to keep reading to know how it ends! That is our goal on how to write a medical personal statement. How can you do it?
Start with a sentence that leads the reader on.
Then, write about a time in your life when you experienced an event that set you on fire about being a doctor.
How did it happen? Why did you think of becoming a doctor and not choose other career paths?
Here's a pro tip: don't mention your childhood.
It's in our what not to put in personal statements guide and many students still make the mistake saying, "Since I was a child, I always wanted to become a doctor." But children have very little reason and experience to make reasonable decisions.
The admissions committee is well aware of this. And mentioning your childhood dreams will not impress them! You have to share a significant life event that inspired you to become a doctor when you were old enough to mull it over.
As you unfold your story, weave in crucial skills, credentials, and experiences. Be specific with names, dates, and places. Follow this strategy, and your reader will hardly recognise they're nearing the end of your personal statement!
Write A Strong Opening
How you open your medical personal statement is crucial, as it will hook the readers and make them want to read more. Make the sentence exciting and unique to make people curious about what's coming next.
Tip: This is THE guide on how to start a personal statement
If possible, don't open with "I want to become a doctor because I have a passion for caring for others," which is a dull opening line. After all, this phrase has been used so often it hardly makes an impact.
Here are some opening sentence ideas on how to write a medical personal statement:
"Caring for others is my reason to live."
"My heart beats with the rhythm of the hospital's emergency room."
"I was one of the fortunate ones."
"It all started with a patient named Mrs Sanchez…."
Reading these opening sentences sparks interest that makes your readers eager to read more. Famous quotes are also great openers for your personal statement.
The trick is to make sure the rest of your personal statement supports your first sentence to ensure coherency.
Proofread Your Personal Statement
Proofreading is a vital step on how to write a medical personal statement. Handling human lives requires careful attention to detail. Demonstrate your keen attention to detail by ensuring your personal statement is free of spelling and grammatical errors.
It's essential to point out that the admissions committee not only reads your content. But they also pay close attention to how you present your content. A well-organised and coherent write-up reflects a sound writer. So don't speed through this stage!
Take your time. Run your personal statement through Grammarly. Read it out loud! Enjoy the process of perfecting your personal statement. After all, this is a vital step in achieving your dream to become a doctor!
Ask Others To Read Your Personal Statement
It's challenging to judge your personal statement with unbiased eyes because you are its author. That's why asking other peoples' feedback is essential on how to write a medical personal statement.
Approach your family, friends, and acquaintances. Tell them you need their opinion on your personal statement. Do they find it easy to understand? Is it coherent? Do they hear you while they're reading your personal statement?
Ask them as many questions as you can. Don't be afraid to listen to their criticism. It's much better to hear corrections now while you still have the chance to revise your work.
The result is worth the extra time and effort!
Put Some Distance
After noting down feedback and revising your personal statement multiple times, it's best to put it down for a short time. You need to see your personal statement with a clear set of eyes.
So forget about it for a few days. Play your favourite sport. Read your favourite book. Or chill by your couch with your music on. Go about your daily life as if you didn't spend the last few days working hard writing your medical personal statement.
You'd be surprised what happens when you come back to reread your work. Little details you didn't notice before will stand out like glaring red lights. You may even catch sentences that don't fit well together. So revise as much as you need!
Conclusion
Writing a convincing medical personal statement is no easy feat. How you open your essay, how well-organised it is, and how well it communicates who you are, are crucial elements in writing a medical personal statement.
This article aims to give you practical tips on how to write a medical personal statement that will help get your foot in the door. We hope these insights into successful college essays will make the process easier for you.
We wish you the best of luck!
Subscribe to the Immerse Education newsletter
We'll send you our company updates and latest news. Subscribe for free by completing the form below.