Home » University » What Can I Do With My Degree?
What Can You Do With A Psychology Degree?
Back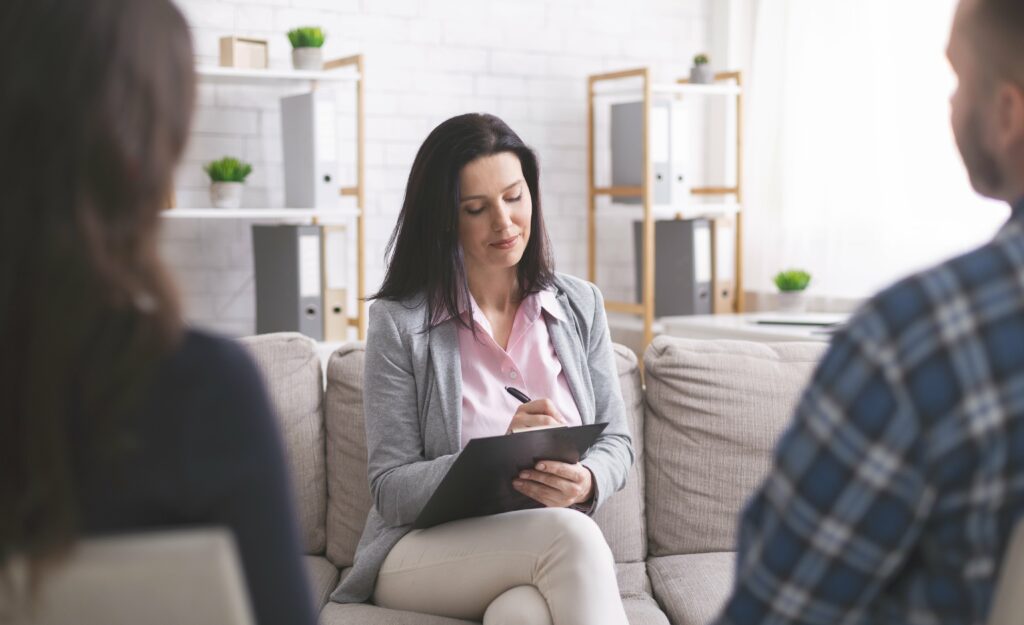 What can you do with a psychology degree? Psychology is one of the UK's fastest-growing courses. It's an exciting and diverse field of study that provides students with various career opportunities.
In this blog post, you'll discover exciting career paths a psychology degree can give you.
Clinical Psychologist
A clinical psychologist helps people deal with mental health issues. They work with patients one-on-one and use various techniques to help them overcome their problems. Therapy and counselling are some of the methods psychologists use. Clinical psychologists often work in hospitals or clinics, but they can also work in private practice.
Here are the responsibilities of clinical psychologists:
Conduct tests and identify what mental health issues patients may be struggling with
Develop and facilitate treatment plans according to the client's needs
Encourage clients to follow a routine that will help them achieve their personal goals
Meet with clients regularly to check their progress
Provide expert opinion on mental health cases
Write reports and share the progress of a patient with other medical professionals
Conduct and publish research to help inform peers and the public about the latest findings
If you're passionate about mental health and have the empathy necessary to help clients overcome their mental disorders, consider becoming a clinical psychologist.
Counselling Psychologist
Counselling psychologists deal with their client's emotional and psychological problems. By providing counselling and therapy to patients, they help them overcome their difficulties. They work in different settings, including private practice and educational institutions.
Here are the responsibilities of counselling psychologists:
Talk to patients and encourage them to express their thoughts and feelings
Work with clients to identify the underlying cause of their issues
Encourage clients to manage stress, take charge of their problems, and make positive changes in their lives
Provide feedback and advice on clients' progress
Communicate clients' sensitive information to their families and colleagues when necessary
Conduct and publish research to report on the latest findings in the field
Continue to upgrade one's expertise by constant professional development
Emotional and psychological problems can impair a person's quality of life. What can you do with a psychology degree? If you desire to create a positive impact on others, you'd be an excellent counselling psychologist.
Educational Psychologist
An educational psychologist facilitates their students' learning and development. They work with students of all ages and help to diagnose and treat learning problems. They also help to improve the teaching and learning process. Educational psychologists often work in schools, but they can also work in private practice.
Here are the responsibilities of an educational psychologist:
Conduct psycho-educational assessments to diagnose students' learning problems
Identify the underlying issues that are affecting a student's academic performance
Develop treatment plans and recommend interventions based on their findings
Work with teachers, assistants, parents, and administrators to ensure the best possible learning environment for students
Provide expert advice on educational cases that need resolution
Conduct research to improve understanding of learning disabilities and develop effective strategies for learners
If you're passionate about increasing the quality of education for children, consider becoming an educational psychologist!
Forensic Pyschologist
Forensic psychologists use psychological principles to assess and treat criminal behaviour. Their findings regarding the criminal's psychological state are crucial in making judicial determinations. They often work with law enforcement, attorneys, and the court system to provide expert testimony and advice.
Here are the responsibilities of a forensic psychologist:
Conduct psychological evaluations of defendants and witnesses to determine their mental state
Launch and publish research on crime and criminal behaviour
Advice lawyers, judges, police officers, and probation officers
Present expert testimony in court cases
Attend criminal trials to provide support for victims of crime
Provide counselling for victims as well as those who have committed crimes such as homicide or sexual abuse
Forensic psychologists can help to rebuild the lives of those affected by crime. If you love the intricacies of the law, what better way to utilise your degree than to become a forensic psychologist?
Sport and Exercise Psychologist
A sport and exercise psychologist helps athletes and exercisers achieve their desired performance levels using psychological principles. They work with clients of all ages and help to improve their physical and mental well-being. Sports psychologists often work either for professional sports teams or as private consultants.
Here are the responsibilities of sport and exercise psychologist:
Design training programs for clients
Help clients deal with pressure and motivation issues
Help athletes manage their emotions to avoid distractions during workouts or competitions
Work with coaches, trainers, parents, and administrators to ensure that everyone is trained in the best possible ways
Recommend positive behavioural changes within sports teams
Conduct research on psychological skills related to sports and exercise
Sport and exercise psychologists often work with coaches and trainers and can help athletes overcome obstacles such as fear, anxiety, and stress. What can you do with a psychology degree? If you're an avid fan of sports and exercise, perhaps becoming a sports and exercise psychologist suits you best!
Occupational Psychologist
Occupational psychology is the study of how people work. It is a branch of psychology that deals with the psychological aspects of work and employment. They help improve the workplace by studying employee satisfaction, productivity, and motivation.
Here are the responsibilities of an occupational psychologist:
Conduct research into various tasks that workers complete
Study the effects of factors like coworker relationships, supervision, job stressors, training, and more on worker satisfaction
Recommend ways in which companies can improve employee health and wellbeing through constructive workspaces and policies
Investigate work-related injuries to discover why they occurred to prevent them in the future
Conduct research on specific aspects of the industry, such as ergonomics, human factors, or health and wellness
If you enjoy assisting people with their work, consider becoming an occupational psychologist!
You May Like: Best Universities For Psychology
Social Worker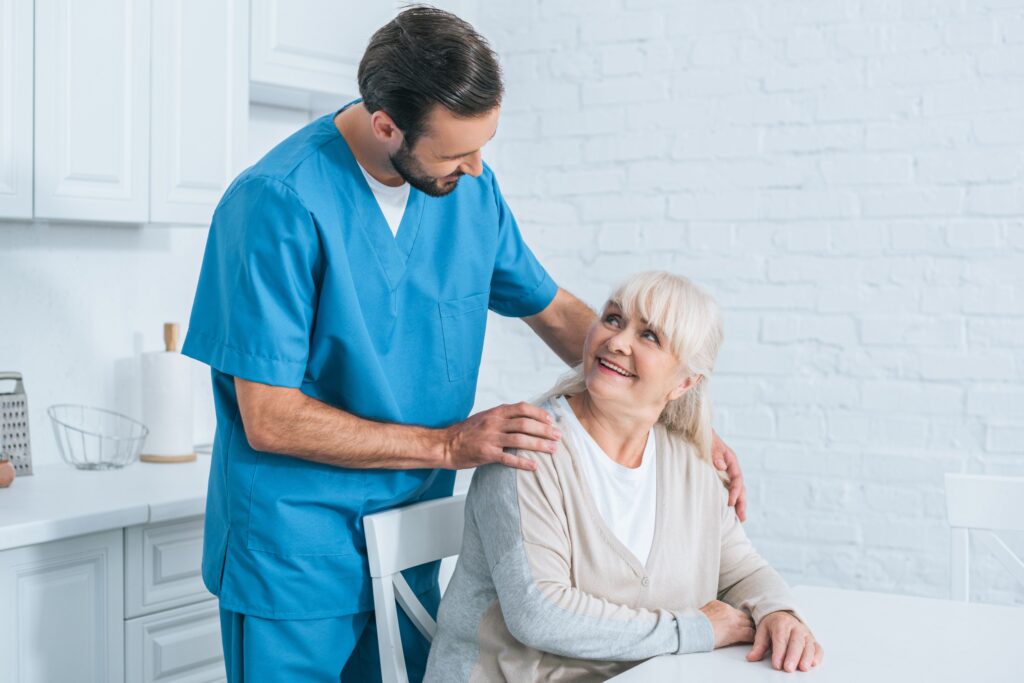 A social worker is a professional who helps people deal with their personal and social problems. They work in various settings, such as hospitals, schools, and prisons. Social workers assist people in accessing the resources they need and providing counselling and therapy.
Related Read: Best Universities In The UK For Psychology
Here are the responsibilities of social workers:
Provide therapy to help individuals cope with mental health issues, family problems, personal crises, and other social struggles
Work with community groups to educate people about critical social issues
Help individuals access services such as financial aid, housing support, legal advice, addiction treatment, medical services, counselling services, and more
Help the elderly or people with disabilities to maintain their independence and improve their quality of life.
Social workers help people in various ways, whether through counselling or connecting them with essential resources. If you like helping others and working within communities, this may be the role for you!
Human Resource Manager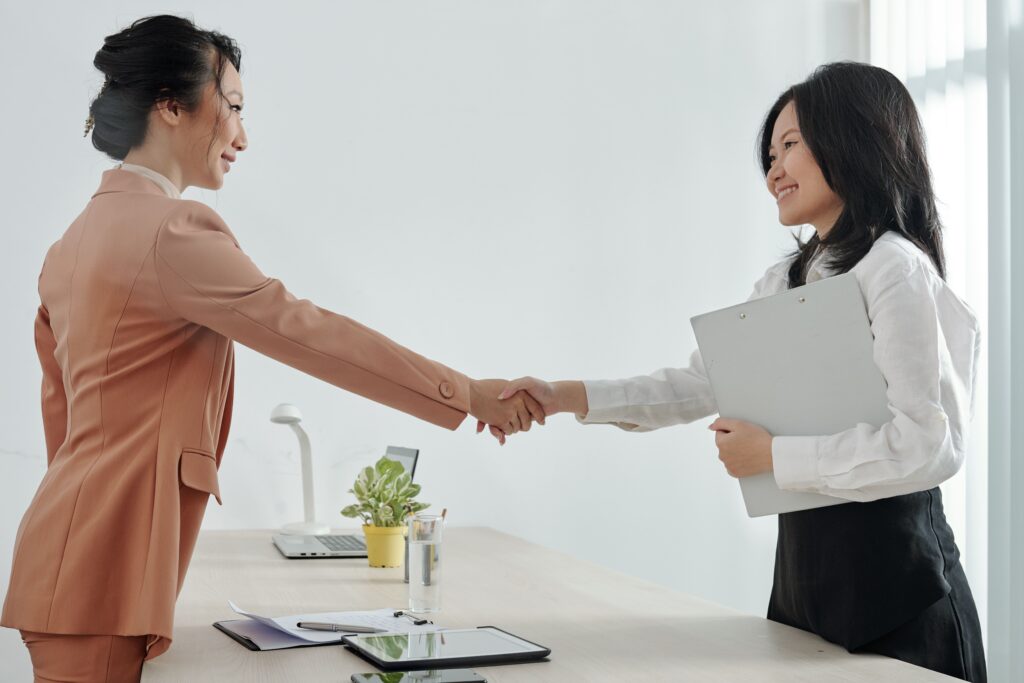 A human resources manager oversees the hiring and firing of employees and deals with employee issues such as pay and benefits. In addition, they ensure that the workplace is a safe and healthy environment for employees. Working with attorneys and other professionals is also necessary to comply with all legal requirements.
Here are the responsibilities of a human resource manager:
Create and maintain effective hiring practices
Negotiate contracts with employees as well as deal with labour laws
Coordinate benefits such as health insurance, life insurance, disability insurance, and vacation packages
Address issues of discrimination within the workplace to create a safe environment for all employees
Investigate employee complaints to make necessary changes
Conduct research on new laws and regulations within the workplace
A human resource manager often works with company executives, attorneys, managers, and other employees. If these excite you, why not consider becoming a human resource manager?
User Experience Designer
User experience design entails designing products and services that are easy and enjoyable to use. It involves understanding how users interact with a product and developing it to make their experience as good as possible. User experience designers often work with engineers, designers, and researchers to create prototypes and test them with users.
Here are the responsibilities of a user experience designer:
Design and test new products and services with the end-user in mind
Create wireframes to represent design changes
Recommend ways in which businesses can improve their website or product through research studies
Brainstorm new features that will provide a better experience for users
Manage projects by setting deadlines, assigning tasks, and delegating responsibility to other team members
User experience designers work closely with other designers, researchers, and engineers to create the best possible product. What can you do with a psychology degree? Are you a creative individual who loves design? Becoming a user experience designer may be what you need!
Wrapping Up
If you are looking to pursue a career in the psychology industry, many options are available for you. If you want to help people recover from mental heal disorders, you may want to check out becoming a clinical psychologist. Do you prefer a more physically active field instead? Check out sports and exercise psychology!
Whatever your passion and skills are, there is a job that suits you best. So what are your top 3 career choices? We at Immerse Education wish you the best of luck!
Related Reads
What Can You Do With A Computer Science Degree
What Can You Do With A Maths Degree
What Can You Do With A Medicine Degree
What Can You Do With A Law Degree
What Can You Do With An Architecture Degree?
Subscribe to the Immerse Education newsletter
We'll send you our company updates and latest news. Subscribe for free by completing the form below.