Overview
What is the Immerse Education Essay Competition?
The Immerse Education Essay Competition provides the opportunity for students aged 13-18 to submit essay responses to a pre-set question relating to their chosen subject. 10 winners will receive a 100% scholarship, with runner-up prizes also awarded.
Essay competition timeline
7th September 2022
Competition opens

4th January 2023
Competition closes

1st February 2023
Results announced

July-August 2023
Programme dates
Who can apply?
Students of all nationalities who will be aged 13-18 during the summer of 2023.
List of Essay Topics
Prizes
1st place
Runners Up
Runners Up will be awarded partial scholarships of up to 50% to study their chosen subject with Immerse. The number of runners up will be determined by the number of entries received, and the quality of the work submitted.
Usually around 7% of entrants receive scholarship funding to attend an Immerse programme.
Which programmes can the
scholarship be redeemed against?
Reviews and Winners
Read about the experience of past winners below
ARIADNA M
Immerse alumni, and scholarship winner
"Immerse was very fun as well as useful. You were able to experience what it would be like if you studied here for university. The most beneficial part of the course was being able to see what International Relations is like, and it helped me decide what I want to study in the future."
CHIDERA O
Immerse alumni, and scholarship winner
"I loved the little conversations we had when a question about the topic turned into explanations of the ethical, personal and economic issues that surround medicine. Overall, I found my lessons very beneficial. I know so much more about medicine and its different subsets, but also about what a career in medicine really looks like."
CHARLES M
Immerse alumni, and scholarship winner
"Throughout the academic sessions I gained lots of valuable knowledge and helped form foundations for my A-level studies. I also received many slideshows and resources used by my tutor so that I could review them in my own time and reinforce the content. Overall, I strongly believe that the academic sessions were the most beneficial aspect of the programme."
ATLAS D
Immerse alumni, and scholarship winner
"I enrolled because I wanted to expand my knowledge of physics and meet other people with the same interests as myself. Both of which I was successful in doing! My favourite aspect of the programme was the small class sizes - this helped both the tutor and students with learning and understanding the subject."
RIYA R
100% Scholarship Winner
I really wanted to go to summer school this year, and so I literally was searching for summer school opportunities and Immerse is one that came up. Through this, I found out about the competition and I decided to submit an answer. Immerse was very helpful whilst I was writing my essay, especially with things like the referencing guide. When I got the scholarship email, I definitely thought it wasn't real. I was in shock, but I was also really, really happy because it's a once in a lifetime opportunity.
NOOR M
100% Scholarship Winner
I could see that the essay competition was an incredible opportunity for international students to win a scholarship purely based on merit. More importantly, after doing some more research, I realised that the process for choosing winners was incredibly fair, that everyone would get an equal chance regardless of their socio-economic background, race, nationality, gender, etc.
PEDRO L
100% Scholarship Winner
There is no downside to entering the competition. If you win, it is awesome. If you don't win, you gained an experience. Entering the competition and working as hard as I did for it was one of the most gratifying experiences. From this competition you really get what you put into it, if you put in a lot of effort, you will be rewarded.
KORNELIA K
100% Scholarship Winner
My school invited everyone to participate, and the further I read about Immerse Education, the more motivated I was to enter the competition. Not only did I have the chance to study a subject I love, I would also be able to expand on my essay skills since writing has always been a passion of mine.
Hear from a previous 100% winner
Refer your friends for a chance to win a 50% scholarship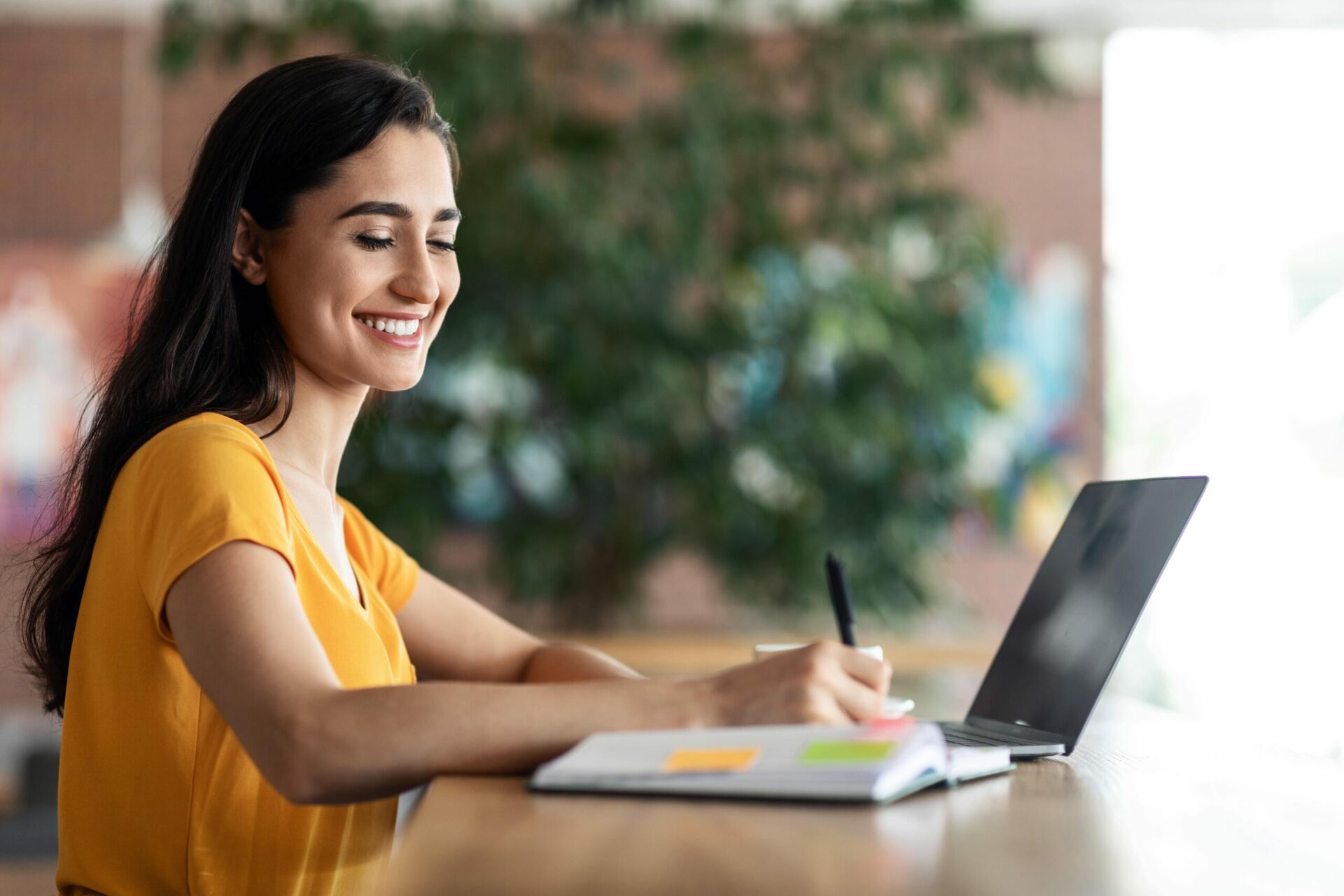 Join the referral leaderboard
Refer your friends for the opportunity to win a 50% scholarship on an Immerse programme. Simply sign up for the referral programme and use the unique referral link that is generated for you to share the essay competition with your family and friends!
The person who shares their unique link with the most people will be awarded a 50% scholarship. The winner will be announced on 1st February 2023.
Want tips for sharing? Let people know about this essay competition with your unique referral link on social media, relevant forums or through your school!
Sign up to refer your friends
Frequently Asked Questions
01
Who can enter the Immerse Essay Competition?
The Immerse Education Essay Competition is open to entries from young people aged 12-18 interested in all subjects, from Architecture to Medicine, Creative Writing to Film Studies. If participants are successful, they should be aged 13 and above before the start of their programme.
02
Why should I enter the Immerse Education Essay Competition?
Funded scholarship to study abroad: Our essay competition offers students like you the chance to win a full or partial scholarship to one of our programmes in Oxford, Cambridge, Sydney or London.
Ongoing support from Immerse while you write: Full support from our team as you write your essay, with free guides and top tips to help you along the way. Sign up to receive our full Essay competition Guide and free tips and tricks as you write. You can also follow us on Instagram and Tik Tok to get more useful essay writing tips.
Demonstrate what you know: The competition is a chance for you to demonstrate your content knowledge by answering advanced university-style questions.
Build your skills and knowledge: The opportunity to apply and advance your essay writing skills. You will likely learn something new in the process!
Develop your self-discipline: A chance to strengthen your self-discipline as you commit to a challenging project and complete it from start to finish.
03
If I win a scholarship, which location can I use it for?
If you win a scholarship via the Essay Competition you can use it toward any residential course in any of our locations. Use your scholarship to enrol onto one of our renowned Cambridge, Oxford, London or Sydney summer school programmes taking place in the summer of 2023.
04
Do I need to pay or enrol onto a programme to be able to enter the competition?
No, there is no entry fee and you do not need to have already enrolled onto any of our programmes to take part in the essay competition.
05
When is the deadline for the Essay Competition?
The deadline for all essay entries is 4th January 2023.
06
Can I submit more than one entry?
You only enter the Immerse Education Essay Competition once per year. If you submit entries for several subjects, the first entry received will be the only entry assessed. If you have any issues with your submission, then please contact our help team at enquiries@immerse.education
Receive Free Guidance and Updates
The Immerse Education Essay Competition provides the opportunity for students aged 13-18 to submit essay responses to a pre-set question relating to their chosen subject.
Also includes:
A Full List of Essay Questions
Essay Specification
Top Tips For Writing an Academics Essay
Referencing Guidance
Essay Competition Terms & Conditions
Plagiarism Guidance