New York
15-18
years old
Law
career insights - new york
2 weeks • June & July 2024
Learn from industry professionals and get ahead in Law
Enrol now
Pre-University Law Programme for Students in NYC
The Immerse Education Law Summer Programme in New York offers a captivating legal experience for young legal minds aged 15-18. Located in the bustling city of New York, USA, this programme explores legal concepts, landmark cases, and legal advocacy within a stimulating and culturally diverse environment.
Our programme is for 15-18 year old secondary / high school students who wish to explore the complexities of law and its practical applications. Through engaging learning experiences, students gain insights into legal principles and their real-world impact.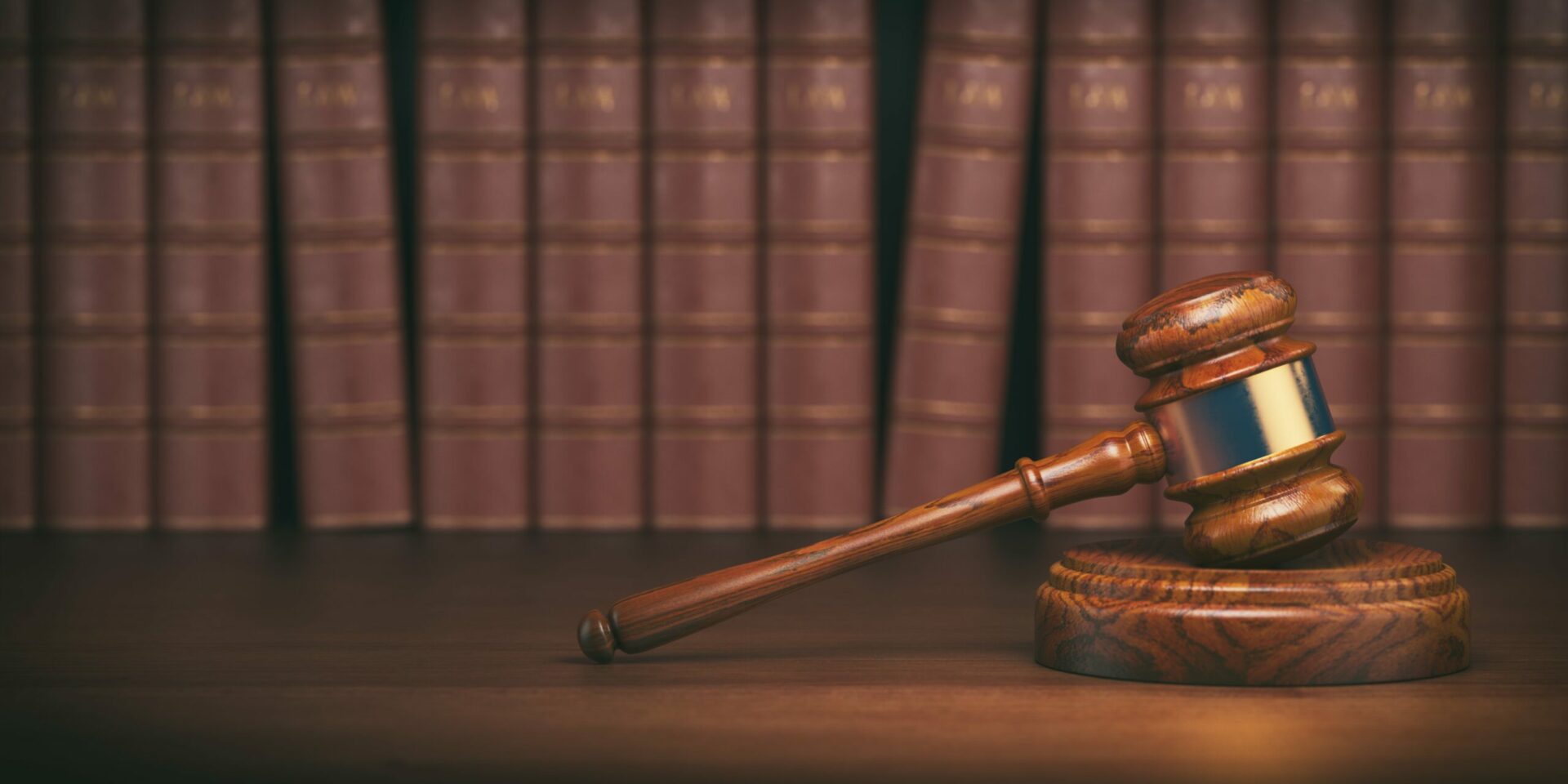 An Exceptional New York Law Summer Course
Law is a complex discipline that, in theory, governs society on a day to-day basis. At the heart of past, present, and undoubtedly future controversies, lawyers possess many transferable skills, notably critical thinking, evaluation and the ability to construct a well-researched and convincing argument.
Through doing so, they shape the very fabric of our lives, determining what individuals, businesses and other organisations can and can't do. The aim of the Immerse Education Law programme is to introduce participants to the foundations of this subject and highlight the pathways that are available to those who would like to pursue law further in the future. Participants will get to grips with a variety of legal areas as they explore both the theory and practice of law.
Engage in Thrilling Law Industry Workshops
Collaborate with local law firms or legal organizations in a mock trial workshop. Participants can engage in role-playing as lawyers, witnesses, and jurors, guided by experienced legal professionals. This workshop offers insights into courtroom procedures, argumentation, and critical thinking skills. Students can gain a firsthand understanding of how the legal system operates and the challenges lawyers face in presenting their cases. Workshops will delve into subjects such as:
Introduction to Constitutional Law
Introduction to Tort Law
Introduction to Human Rights Law
Introduction to EU Law
Introduction to Criminal Law
Example industry visits in this programme include a NYC Law School, law firms, and tours of the New York Supreme Court.
Sample Workshop Activities
Experience Practical Projects in this Summer Camp
Embark on an exciting journey into your chosen field as you participate in immersive, hands-on projects that will equip you with the essential skills and knowledge you need to excel.
In our vibrant New York summer programme, you'll have the unique opportunity to connect with fellow students who share your passion and drive, coming together from all corners of the globe. Collaborate closely within intimate groups of approximately seven students, guided by seasoned experts hailing from diverse industries. These accomplished mentors will not only impart their expertise but also offer you an insider's perspective on their respective fields.
We take great pride in the quality of our instructors. Rest assured that every educator we bring on board is not only exceptionally knowledgeable but also brimming with enthusiasm to share their wisdom with you. Our ultimate aim is to provide you with an unparalleled learning adventure, and this commitment is what distinguishes Immerse™ as the premier academic summer programme in the heart of New York.
Average class size of 7

1:1 Career Coaching

Professional development workshops

World-class experience
Example tutor:
Ann Kristin Glenster
Ann Kristin Glenster is a Senior Policy Advisor for Technology Governance and Law at the University of Cambridge Minderoo Centre for Technology and Democracy.
Special Speakers from previous summers
Former Olympian
Abi Oyepitan
A two-time Olympian and Commonwealth Gold and Silver winning track and field athlete.
Neuroscientist & entrepreneur
Dr Lynda Shaw
A journey in personal development - how to create your own set of tools to fast track success
Philosopher, author & journalist
Dr Nigel Warburton
How do great people find answers to deep and meaningful questions?
Reviews
Our Alumni says
The class was encouraged not to jump impulsively to conclusions, but to think logically, applying all the skills and knowledge we had learned in the previous days. I truly believe that throughout the two weeks, through court visits, mock trial, explanations of the law and debates in class, the course instilled a sense of passion for law in me, which I truly didn't expect to happen.
Residential Summer Programme (Law) Student
Immerse™ Law Sample Modules
Module 1 -

Theory & Research

This introductory module addresses key questions about the nature of law in our society and the relationship between law and power. You will revisit law theory across various areas, including international law, tort law, criminal law and contract law. You will use skills to investigate real-life case studies, presenting your findings.

Module 2 -

Practical Experience

Join our New York Law programme to explore the legal institutions that shape the city's landscape. Visit federal courts, historic courthouses, and law firms. Attend public hearings and observe legal proceedings. Explore landmarks like City Hall and the New York State Supreme Court. Deepen your understanding of law's impact on society while immersing yourself in the rich legal heritage of the city.

Module 3 -

Real-World Project

You will examine case studies in a chosen area of law, using theory and practical experiences to develop your own position. Using elements of a mock trial, you will be able to make the most of essential skill sessions including public speaking, debating and collaborative thinking to manage your courtroom and present your arguments.

Module 4 -

Professional Development

Bridging the gap between education and the world of work, this module offers an insight into existing and emerging careers in law. These sessions are made up of guest lectures and expert panel discussions with speakers from universities such as Harvard Law School, the University of Oxford and the University of Cambridge, as well as from 'Magic Circle' law firms like Clifford Chance and Allen & Overy.
Want to learn more?
Request a syllabus overview
Want to learn more?
Request a syllabus overview
Explore New York with our Social and Cultural Enrichment Programme
Immerse Education's New York Summer School Programmes offer an unparalleled opportunity for students to engage in a rich tapestry of educational and cultural experiences. Beyond the classroom, students have the chance to explore the vibrant city of New York and its iconic landmarks.
From strolling through Central Park and admiring the dazzling lights of Times Square to ascending the Empire State Building for breathtaking panoramic views, the city becomes an immersive classroom itself. Visits to renowned museums and enjoy an iconic Baseball game, as well as historic sites such as the Brooklyn Bridge and Top of the Rock. Immerse Education's New York summer programmes seamlessly blends learning with exploration, allowing students to cultivate their intellect while creating lasting memories in one of the world's most vibrant cities.
Live and study in
NYC
Experience life as a University Undergraduate in NYC
Our educational experience unfolds in the bustling heart of New York City, renowned as a center of innovation, culture, and endless opportunities. With more iconic landmarks and renowned institutions than anywhere else, New York City serves as your source of inspiration and a gateway to the industries of tomorrow.
Barnard College, Columbia University Accommodation
Students embarking on their educational journey will reside in Barnard College, Columbia University, strategically located in the vibrant heart of the city. Situated in Morningside Heights Manhattan, our accommodation offers convenient access to iconic New York City destinations in every direction. Nestled between bustling neighbourhoods, we take full advantage of our prime location with field trips to industry hubs throughout the city, allowing you to savour the incredible cuisine, rich culture, and storied history the city has to offer. Our accommodations serve as a comfortable and convenient base for your exploration of this vibrant metropolis.
Pastoral care and safety
An accredited provider of academic short courses
Immerse Education is accredited by the British Accreditation Council (BAC), the leading mark of educational quality for the academic sector. Our accreditation with the BAC sends a positive and clear message to students and partners that they are studying with a trusted and reliable provider who has met a series of globally recognised quality assurance standards, both in terms of academic provision and student welfare.
The safety and well-being of our participants is our number one priority, and all staff undergo enhanced background checks and receive thorough safeguarding training before interacting with any students.
For more information, please visit our Pastoral Information page.
Meet Immerse's mentors and
college managers
Hi There! My name is Elaine and I'm going to be a second year student at the University of Toronto. Im hoping to pursue my studies in psychology, biology and physiology.

Ian is an Economics student at the University of Toronto in Canada where he is part of the interregional football/soccer team.

BA (Ecole Normale Superieure de Cachon), MSc (College of Europe, Universite Paris-Dauphine), PhD (Universite Paris-Dauphine)

Dylan has been both an Immerse Mentor and a College Manager twice! He's known for going the extra mile to make the Immerse experience exceptional.

Freya is a third year Medical student at St John's College, Oxford University. She is a keen runner and cyclist and has recently enjoyed taking up college rowing.
30th June – 13th July 2024
//= $text; ?>
13 nights accommodation in New York City
Visits to leading industries
20 project-based learning by subject experts per week
20 hours of industry-focused visits per week
Real-world project workshops
Personalised career feedback
Day excursions to iconic NYC landmarks
Personal project / presentation
Law
Secure your place for Summer 2024
Enrol now
accreditation
Have a question?
Our expert team are ready to help.
Contact us