Home » University » A Level Requirements For Popular University Degrees (An A-Z)
Medicine A Level Requirements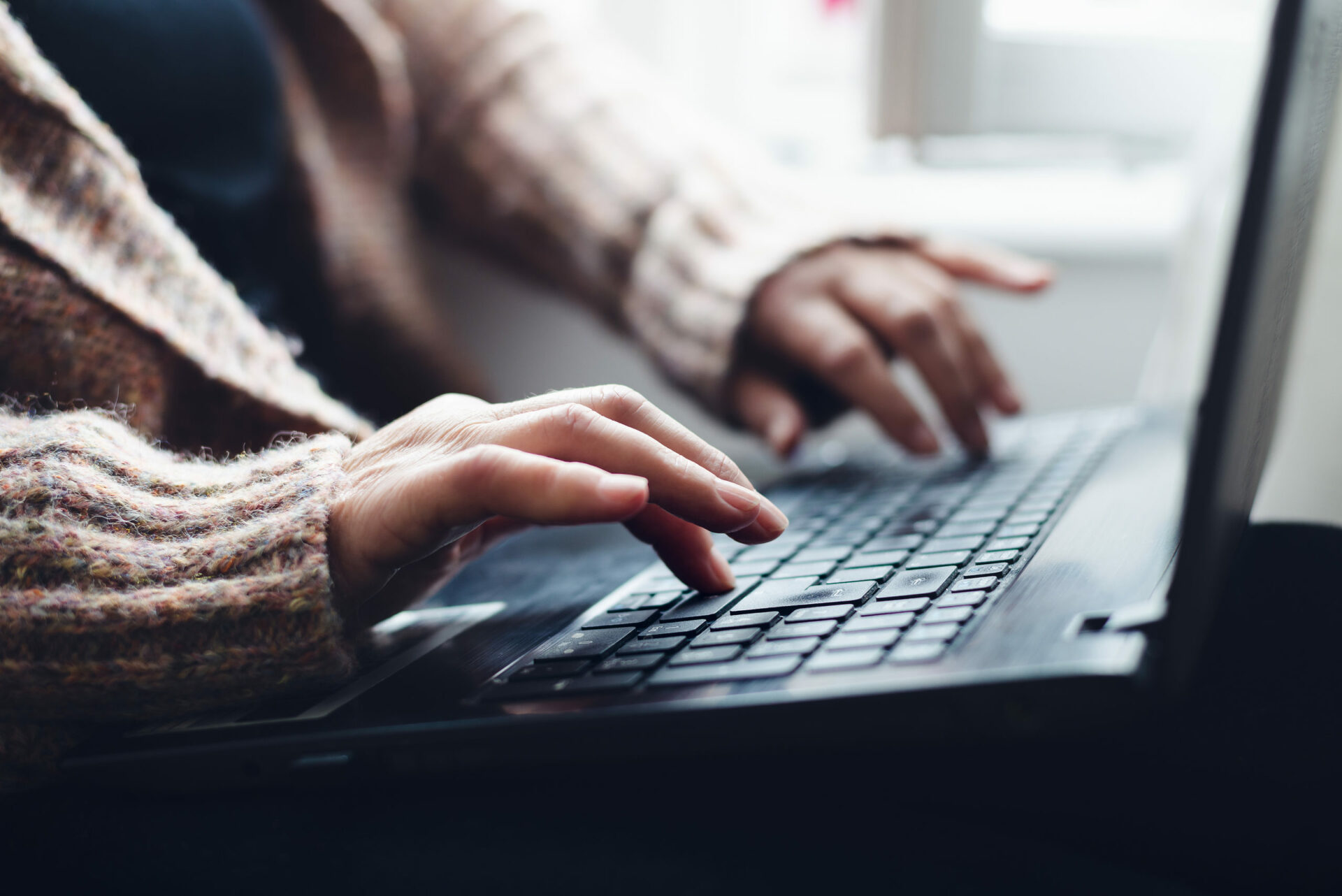 Back
Figuring out what A-Levels to take for Medicine can be intimidating. It's worrisome deciding this because your whole future depends on it. You don't want to choose the wrong path and regret it for the rest of your life. 
We've been there, so we put together this article for you. Here you'll discover what A-Level subjects most Med Schools require. And what combinations will open most doors for you? It's packed with necessary information students frequently ask, so you'll be more confident and educated with your decisions.
Unsure if you want to invest a decade of your life becoming a doctor? We've got you covered. Why not give our Medicine Summer Schools a try? It'll give you a demo of what taking Medicine at the university is like. So you'll have first-hand experience of what you're getting into before taking the leap.
What A-Levels are required for Medicine?
The specific A-Level requirement for Medicine depends on which top Medical university you'll apply for. But in general, most Med Schools require Chemistry and Biology. Here are specific examples of A-Level requirements for Medicine from Top-Performing Med Schools.
Examples of Top University entry requirements for Medicine
University of Oxford – A*AA in three A-levels with at least an A in Chemistry and any of the following subjects: Biology, Physics, Mathematics or Further Mathematics. Subjects not accepted are Thinking Skills, Critical Thinking, and General Studies.
Imperial College London – AAA with A in Biology and Chemistry. Subjects not accepted are General Studies and Critical Thinking.
University College London – A*AA with A*A in Chemistry and Biology, or vice-versa. Subjects not accepted are General Studies and Critical Thinking.
University of Cambridge – A*A*A, an A-Level in Chemistry is required, and one in Biology, Mathematics, or Physics.
King's College London – A*AA with A in Biology and Chemistry. Subjects not accepted are Critical Thinking, General Studies, Global Perspectives and Thinking Skills.
Can you be a doctor without A-Levels?
Yes, there is a way you can be a doctor without A-Levels. An alternative qualification to study medicine is through Access to HE (Higher Education.) Access to HE was designed for adults who want to return to education. It's an official Level 3 qualification recognised and regulated by the Quality Assurance Agency for Higher Education (QAA). With an HE Diploma, you can proceed to study at the university even without the traditional requirements.
HE courses are available in England, Northern Ireland, and Wales.
For instance, Stonebridge College offers Access to HE Diploma (Medicine and Healthcare Professions.) And the course is given 100% online!
The downside of going through the Access-to-HE route is the limited university options. Because not all universities accept HE diplomas. So if you're eyeing a particular university that doesn't accept HE diplomas, it's best to take the necessary A-Levels.
Do you need 3 A-Levels or 4? Which is better?
You only need 3 A-Levels to apply for Medicine. But if you're confident you can receive A*s for 4 A-Levels, then it can be a better route than 3 A-Levels. Why? Because the university application pool is competitive. You'll easily stand out with 4 A-Levels at A*s and A's when others have three.
Suppose you decide that you don't want to take Medicine after all. Then the broader range of A-Levels will open up more courses for you.
But if your mind is set on Medicine, and you want to ensure you'll ace your grades, then taking 3 A-Levels is the safer route. What about if you want to stand out? You may want to take a more well-rounded approach by participating in extracurricular activities. Or volunteering at your local hospital or charity event. Perhaps even joining (and winning) high school essay competitions.
In the end, it depends on your strengths and passions. So go with what works best for you and showcases your abilities most.
Do I need to take Maths A-Level for Medicine?
Mathematics is often a preferred subject for Medicine, along with science subjects. You don't need to take Maths A-Level. But it is useful because it prepares you for the Mathematical principles you'll encounter in Medicine. Where does it come in handy? In various situations, including:
Understanding statistics for epidemiology and drug use and efficacy
Determining diagnostic accuracy
Reading and analysing electrocardiographs, oxygen levels, sugar levels, and more
Calculate how much anaesthesia a patient needs
Moreover, having A*s/A's in both Science and Maths increases your chances of getting accepted. Especially when many of your competitors excel in both! But if you don't enjoy Maths, you can opt for Physics.
Do you need Biology for Medicine?
If you want to open doors to as many universities as possible, taking Biology is highly recommended. The Imperial College London, University College London, and King's College London all require A*s/A's in Biology (with Chemistry.)
Is A-Level Biology hard?
Whether Biology is hard or not depends on your personal strengths and interests. Biology is the study of life. And usual topics include cell structures and biological molecules, transport in animals and plants, biodiversity, evolution, and diseases. If you enjoy studying living systems of various organisms, from single cells to plants and animals, you won't find Biology hard.
Let's compare Biology 2021 results with other subjects to give you a more objective viewpoint.
Data shows that Biology has lesser students who achieved A*s than Mathematics and English Literature. With A's, Biology has more or less the same student outcome as English Literature but less than Mathematics. Suggesting that students find Biology much more difficult than Maths and a tad more difficult than English Literature.
Can you do Medicine without Chemistry?
Yes, you can do Medicine without Chemistry. But only a few Med Schools don't explicitly require Chemistry. Here are some universities that accept other subjects in place of Chemistry:
Lancaster University Medical School – AAA (or AAB plus EPQ), including any two of Biology, Chemistry or Psychology. If you don't like Chemistry, you can choose Biology and Psychology instead.
The University of Buckingham – ABB, with Chemistry or Biology. Don't want Chemistry? Go for Biology!
University of Leeds – AAA Chemistry or Biology. If you won't take Chemistry, Leeds asks for Physics or Maths as a substitute.
Otherwise, if you want to widen your university choice, it's best to take Chemistry. And do your best to grab that A!
Is A-Level Chemistry hard?
One of the factors why many students find Chemistry difficult is because of its Mathematical involvement. Relearning algebra and geometry while figuring out chemistry can be a double whammy. If you dislike Maths, then you may find Chemistry hard.
But if you're good at Maths and enjoy learning about topics such as acids and bases, the periodic table, hydrocarbons, and pH, then you'll find that Chemistry is manageable.
For a more objective viewpoint, here's how students fared with Chemistry compared to Mathematics and English Literature.
Notice how more students achieved A*s and A's in Mathematics than in Chemistry. The data may suggest that Chemistry is a more difficult subject than Mathematics.
But the Chemistry results are neck-to-neck with English Literature. Fewer Chemistry students earned A*, but only by a 1% difference. When it comes to A, more Chemistry students got it, but only by a 3.6% difference. So we may conclude that students find Chemistry and English Literature similar in difficulty level.
Do you need Physics to be a doctor?
No, you don't need A-Level Physics to apply for university Medicine. Although Physics is often a recommended subject. And you can substitute it for Biology in many cases. But you will encounter Physics principles while you study Medicine. It's a necessary science to understand the physiology of the human body. So the overall answer is yes, you need to understand Physics principles to be a doctor.
Is A-Level Physics hard?
If you're good at Mathematics and love graphs, experiments, and theories, you won't find Physics difficult. To pass Physics with flying colours, you'll have to memorise formulas and understand the concepts behind them. Why would you use this formula and not the other in solving a problem?
Common topics in Physics include motion, work, energy, thermal physics, and quantum physics.
To get a more objective perception of how difficult (or easy) Physics may be, take a look at the table. It compares the number of students who earned A*s and A's in Physics to Mathematics and English Literature.
The data shows that more students garnered A*s and As in Mathematics than Physics. But English Literature had less. The table suggests that Physics may be more difficult than Mathematics but easier than English Literature.
What A-levels are useful to have to study medicine?
Chemistry and Biology are essential A-Levels for Medicine. Useful A-Levels include Maths, Further Maths, and Physics. Do you notice how these 3 subjects are maths-heavy? That's because Maths is the language of science. You'll understand how drugs and the human body work best if you grasp mathematics well.
What A-Levels should you avoid for Medicine?
The A-Levels you should avoid if you want to take Medicine are:
Critical Thinking
General Studies
Global Perspectives
Thinking Skills
Why? Because a handful of universities will not accept them. Instead of investing your time, energy, and money in these subjects, go for Chemistry, Biology, and Maths.
Admissions Tests for Medicine
The two most common admission tests for undergraduate Medicine are the UCAT (University Clinical Aptitude Test) and the BMAT (BioMedical Admissions Test.) It's worth noting that most Med Schools require applicants to take UCAT. But some universities use BMAT as the standard entry instead, including:
University of Oxford
University of Cambridge
Imperial College London
University College London
Lancaster University
University of Leeds
There you have it! You now know what A-Levels to take for Medicine. Along with the best A-Level combinations and potential alternatives. Still need more guidance? Why not receive direction from Cambridge, Oxford, or Ivy League tutors? Check out our Medicine Summer School for the chance to learn from the world's best!
Subscribe to the Immerse Education newsletter
We'll send you our company updates and latest news. Subscribe for free by completing the form below.