Home » University » Best UK Universities For Every Degree
Best University For Geography UK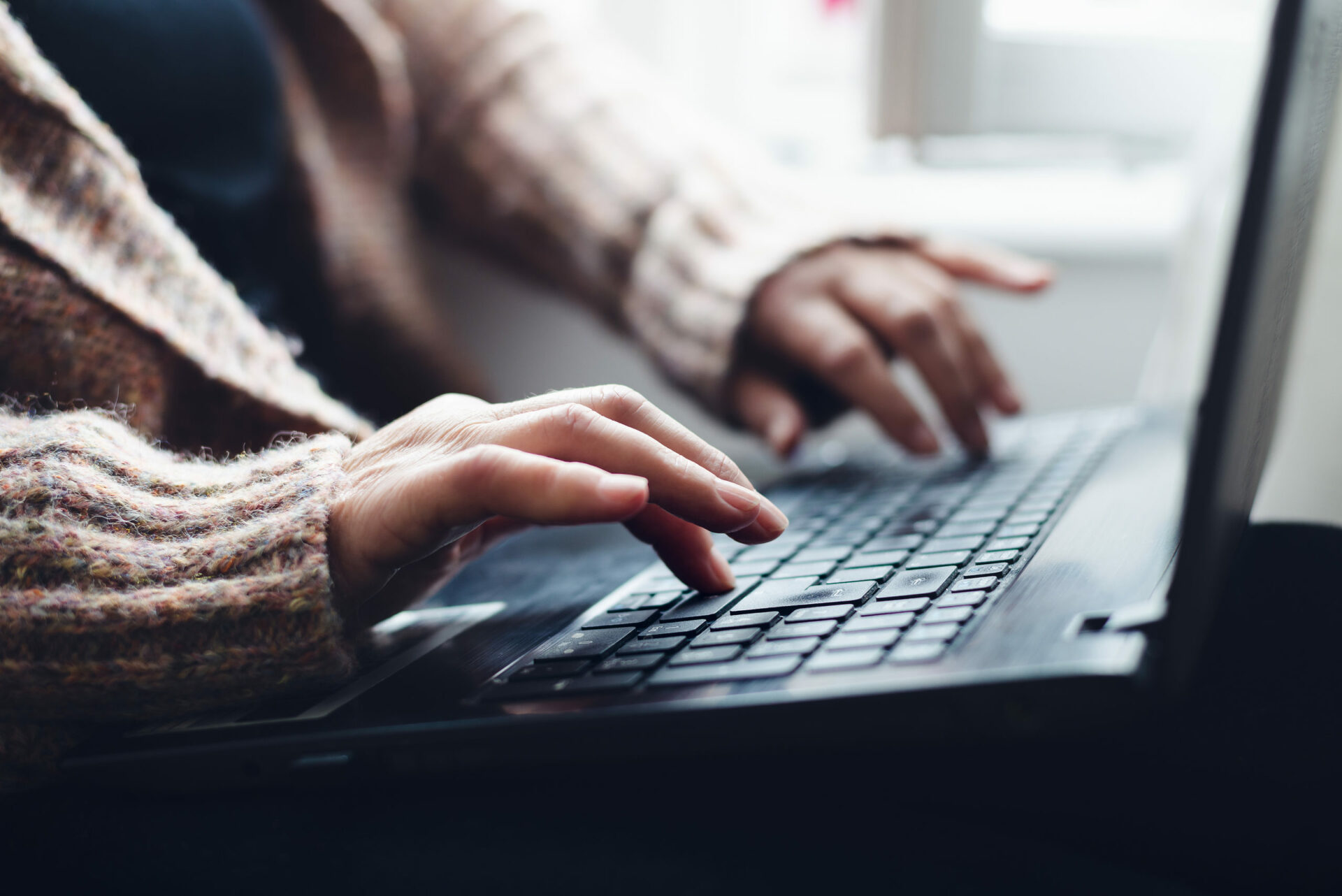 Back
You love Geography. You're fascinated at how it bridges the gap between natural science and social science. You've almost made up your mind that you want to take Geography as your undergraduate degree.
But you're unsure which university to apply to. How could you stop worrying? After all, a university has a massive influence on your employability. Right? That's correct.
For Geography, students who graduated from Oxford have a 90% employability (or further study) rate. While Geography students who graduated from Cambridge have an 86% employability (or further study) rate.
The university you choose does affect your probability of getting work. However, it also affects your chances of working for the employer or company you want. Why? Because each academic institution has partnerships and alumni in specific companies and organisations. So if you study at a university with established ties with your dream company, you'll have greater chances of getting the job.
That's why you need to do prior research on what school you wish to enrol in. And why attending our summer school for Geography is a huge advantage. Our students have the opportunity of experiencing Geography at a university level. So they are better prepared to choose the right university according to their personal goals.
In this article, discover 10 of the top Geography schools in the UK. Have an introductory glimpse of what each university is all about. And what they can offer you. After reading this post, you'll find your feet more firmly on solid ground and a clearer focus on where you want to go.
For Cambridge, Geography is not merely a topic. It's a lens through which you see the world. That's why students find it fascinating and relevant. Helping them understand the contemporary issues of society today and how they can contribute to solving them. What are some of these issues? Poverty reduction, inequality, and globalisation.
Teaching Geography at Cambridge is called "Geographical Tripos" because it's a three-year course. It consists of lectures, fieldwork, and practical classes. There's particular importance with fieldwork because it equips the students with the practical experience and geography skills they cannot learn within a classroom setting. The destinations are different yearly, including Spain, Morocco, Germany, and Switzerland.
In addition, students will learn more than Geography during their stay in Cambridge. They'll also receive training in essential skills such as essay writing, time management, and work-life balance.
Why is Cambridge one of the best university for Geography UK? Because the Complete University guide 2023 and The Guardian 2021 ranks Cambridge Top 1 for Geography and Environmental Studies.
Due to excellent teaching and world-class facilities, Cambridge Geography graduates are highly sought after by employers.
Where do Cambridge Geography students go after graduation? Here are some of their professions: Urban Planners, Environmental Consultants, Lawyers, Entrepreneurs, Health Policy Officials, Social Workers, and Medical Doctors.
How are humans transforming the world? What are the implications of such transformation for human societies? Geography at Oxford seeks to answer these questions from a holistic point of view.
Oxford is one of the best university for Geography UK because its field equipment is among the best. Talk about Lidar (Light Detection and Ranging) systems to sense wind remotely, theodolites to calculate lower atmosphere winds, and satellite-derived cloud and pollution data. Oxford Geography students also have access to frontline Geolabs, Library resources, and research facilities.
Plus, the QS World University rankings crowned Oxford Number 1 for Geography.
Oxford's School of Geography and the Environment puts a premium on fieldwork. That's why all first-year students participate in a 4-day field trip. For the second year? There's a week-long field course overseas. Currently, locations include the Netherlands, Tenerife, and Berlin. In the final year, 30% of Oxford Geography students conduct their dissertation abroad.
Where do Oxford Geography students go after getting their degrees? Graduate Outcomes Survey 2018-2019 reports that 90% are working or studying further within 15 months after graduation. Some professions include Business and Public Service Professionals, Managers, Directors, Researchers, Teachers, Architects, and Urban Planners.
If you enjoy reflecting on the world around you critically and creatively, taking Geography at St Andrews will excite you. Here you'll look at how human activity and environmental systems interact. Tackling topics such as climate and weather, geopolitical conflict, and border politics.
St Andrews offers both Bachelor (BSc) and Master of Arts (MA) in Geography. Taking a BSc is most appropriate if you want to study Geography with science subjects. But if you prefer taking Arts subjects with Geography instead, the MA is a better option.
Do you know why St Andrews is one of the best UK unis for geography? Because the Guardian University Guide 2022 and The Complete University Guide 2022 rank St Andrews' School of Geography and Sustainable Development 2nd in Scotland.
Here's the most impressive characteristic, Discover Uni declares that a whopping 100% of St Andrews Geography graduates are working or studying further within 15 months after completing the course. Furthermore, what is the average salary for those who are employed? £24,000.
Professions include Business and Pubic Service Professionals, Social Science Professionals, Teachers, Information Technology Professionals, and Conservation and Environment Professionals.
Durham's Department of Geography has an impressive array of accolades. The QS World University Rankings by Subject has consistently included it in the Top 15 for over a decade. Also, two league tables placed it in the Top 3 in the UK, namely the Complete University Guide 2022 and the Times & Sunday Times Good University Guide 2022. The Research Excellence Framework (REF) gave it the Number 1 position for its groundbreaking findings.
Durham's research aim is to address urgent environmental and societal issues. And it trickles down to how Durham raises its students. So not only does the university help them succeed in their careers. But it also assists them in making a difference.
Durham's staff gives one-on-one mentorship and insightful feedback to challenge its students to achieve their best. Moreover, the Undergraduate Geography Society organises social events for fellowship and enjoyment.
How does Durham help its students succeed in their careers? The Careers and Enterprise Centre gives students the support they need to acquire a placement. A Faculty Placement Manager is available who'll help arrange application checks, 1:1 appointments, and mock interviews.
What are some of the careers of Durham Geography graduates? There is no one "Geography career", as Durham puts it. Instead, the opportunities are varied, including professions in climate science, tourism, urban planning, environmental policy and local development.
The Geography degree at the London School of Economics (LSE) gives rise to geographers who are highly skilled in social, environmental, and economic geography. LSE encourages its students to dive deep into their personal skills and interests. Giving them a choice to focus more on specific areas of geography that interest them most.
During the first year, LSE Geography students develop a firm foundation in core topics and research techniques. By the time they reach their 2nd year, they'll have a better idea of where they want to specialise. And they'll participate in an overseas trip to grow their knowledge and experience.
Having had greater clarity and focus, in their 3rd year, the students will choose a research topic. Giving them the means to go all in on their area of interest and showcase their research abilities.
Why is LSE one of the top UK universities for geography? Because the QS World University ranks it 2nd in the world. A significant factor that led LSE to receive such recognition is its staff, who are at the leading edge of research. In fact, the Research Excellence Framework (REF 2014) gave LSE the Top1 position in the UK.
And do you know that LSE's staff play essential roles in contemporary society? Governments, non-governmental organisations, and international institutions seek their advice on diverse matters. The LSE Geography students have the privilege of working with world-renowned experts!
Do you know The Times and The Sunday Times Good University Guide 2022 recognises the University of Glasgow as the Scottish University of the year? Also, the Complete University Guide ranks Glasgow 7th in the UK for Geography and Environmental Science. Marking it as one of the top universities for geography.
Glasgow has several Geography combinations to choose from. For instance, Geography/Archaeology, Geography/Computing Science, or Geography/History. Whichever you choose, Fieldwork is foundational. All students will undertake exciting field classes in Mallorca and the Scottish Highlands.
One of the most distinguishing features of Glasgow is its immense scholarship opportunities. The university invested more than £1m to increase scholarship funding. There's Geospatial Scholarship Fund for Black and Mixed Black heritage students. For incoming EU students, the EU Welcome Award helps reduce the financial challenges of Brexit.
The Sanctuary Scholarships are for applicants who are studying in the UK for humanitarian reasons. Numerous other scholarships are available to make Glasgow education more accessible.
What are some of the graduate destinations of Glasgow Geography students? Recent graduate professions include field studies tutors, hydrographic surveyors, and river engineers. Many employers seek quality graduates from Glasgow, such as British Red Cross, Scottish Water, Jacobs, International Medical Corps, and the Scottish Environment Protection Agency.
Guess what university housed the first-ever geography professor in the UK? You got that right! The University College London (UCL). To this day, it remains to be one of the largest geography departments in the country.
UCL Geography students have the benefit of working with scholastic geography experts. Further, UCL's splendid student-staff ratio allows for personal supervision and maximum learning. Former and current students especially delight in learning the latest findings in the area due to UCL's world-renowned research.
Students soon feel at home with the research community thanks to UCL's undergraduate GeogSoc and many fieldwork opportunities. Helping them develop necessary research skills in the process.
The Geography course at UCL teaches you how to tackle huge problems in our world using geographical methods. By the time you graduate, you'll have developed critical thinking skills and project design, making you a formidable candidate in the job market.
Do you know that UCL Geography students are excellent at securing top positions in many industries after graduation? Much of the success can be credited to the UCL Careers Service. It assists students via its services, including practice interviews, written guides, assessment centre techniques, and 1:1 meetings.
Loughborough University believes in high-quality teaching by constantly updating content based on the latest research. No wonder the Times & Sunday Times Good Guide 2022 ranked it Top 10 in the UK for Teaching Quality in Geography and Environmental Sciences.
Do you know that Loughborough offers three categories of Geography courses? Single, Joint, and Foundation.
For the Single Honours, there's Geography BA and Geography BSc. Both give you a firm footing on how physical and social human factors change the planet. The difference? Geography BA specialises in Human Geography, while BSc focuses on Physical Geography. Regarding the Joint and Combined Honours, you can choose to take Geography along with Management, Sports Science, or Economics.
How about the Foundation courses? There are two. The Geography with a Foundation Year caters to students who weren't able to take the prerequisites necessary to enter the first year. In comparison, the Geography with an International Foundation year seeks to support top-notch international students who need an extra year to take undergraduate degrees in the UK.
Where do Loughborough Geography students go after graduation? Recent graduate destinations include the British Army, KPMG, Ernst & Young, NHS, and Sky.
Bristol's School of Geographical Sciences is the only department in the UK that landed in the top category for each national research assessment exercise. It also spearheads Quantitative Human Geography in the UK. And their researchers are skilled contributors to the UK's Intergovernmental Panel on Climate Change (IPCC).
When it comes to Bristol's Geography undergraduate course, students will undergo a common Year 1 programme. After which, they can pursue human geography alone, physical geography only, or a combination of both.
Whichever pathway you choose, Bristol ensures you develop a set of transferable skills employers look for. Bristol Geography graduates have robust research and analytical skills. They know how to work independently and jive in with a team. Due to the constant oral presentations and written research, they are excellent communicators and writers.
Where do Bristol Geography graduates go after completing the programme? An impressive 96% go on to work or study further. Making Bristol one of the best graduate prospects in the UK. For those who are working, some of their professions are in the following fields. Science and academia, banking and finance, civil society, business, and environmental monitoring.
Why is the University of Leeds one of the top UK schools for Geography? Because Leed's School of Geography produces groundbreaking research and conducts excellent teaching. According to the Research Excellence Framework (REF) 2021, 93% of its research is world-leading. Plus, ShanghaiRanking's Global Ranking of Academic Subjects 2021 declares Leeds 11th in the world for Geography.
What is Leeds aiming to achieve with its Geography students? It seeks to raise future industry leaders and decision-makers. That's why Leeds works to make a real difference in the world. How? By engaging with global issues, interacting with the government, and dealing with urban development.
It offers several fieldwork opportunities to help its students witness Geography in action. For students who study Human Geography, they'll visit places such as Belgrade, Sicily, Athens, and Miami. What about those who are undertaking Physical Geography? They'll explore destinations such as Austria, New Zealand, Cyprus, and Costa Rica.
Where do Leeds Geography graduates go? The Graduate Market 2022, High Fliers Research declares that Leed students are among the Top 5 most targeted by UK's Top Employers. Recent graduates' employers include Transport for London, World Food Programme, Javelin Group, and Barclays.
Now that you've learned about the best university for Geography UK, which ones are your top 3 options? If you're looking for scholarship opportunities, you may want to check out Glasgow. Want to receive holistic training that teaches you life skills along with Geography? List down Cambridge as one of your options. 
Subscribe to the Immerse Education newsletter
We'll send you our company updates and latest news. Subscribe for free by completing the form below.