Home » University » What Can I Do With My Degree?
What Can You Do With A Maths Degree?
Back
What can you do with a maths degree, you ask? Great question! A lot. Thanks to the ever-growing demand for technology, the need for mathematicians constantly increases.
In this age of information, we need logical, mathematical minds to help us make sense of it all. Only then can we move forward and make calculated decisions. In this article, you'll discover the skills you will gain from your math degree, and your potential career paths as a maths graduate.
Skills You Gain From Studying Mathematics
Critical Thinking – you learn to use your reasoning to understand which relevant formula you need to use for specific problems.
Problem Solving – it's the ability to solve real-world problems using math equations.
Quantitative Reasoning – you know how to use mathematical principles to assess quantitative data.
Communication– math graduates are skilled at explaining how mathematical principles apply to real-world scenarios.
These four skills are vital for the job careers listed below:
Accountant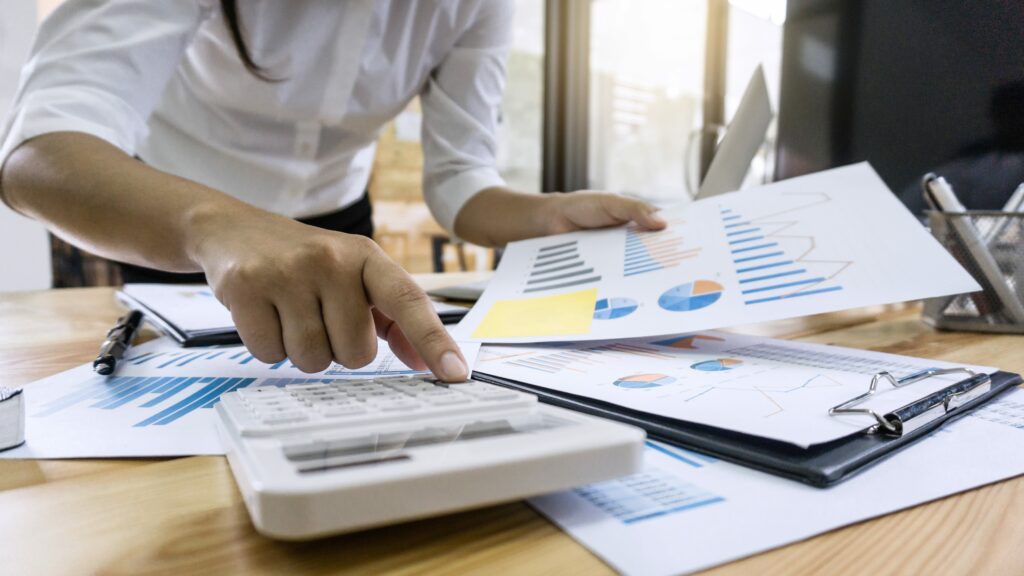 An accountant's main job is to record, keep, and interpret financial data. When businesses want to maximize their budget and profits, they hire accountants. Accountants have an annual base salary of £34,994.
Here are the typical responsibilities accountants have:
Check the accuracy and validity of financial documents. Do they comply with the applicable laws and regulations?
Oversee tax returns to make sure their client pays sufficient taxes on time.
Analyse financial reports to check existing issues. Is their client earning? Or are there financial holes? What practices should they implement to increase profits?
Assess potential financial risks for the future and determine how best to adjust.
Have finances and taxes piqued your interest? Perhaps accounting is your forte!
You May Like: Best UK Universities For Maths
Statistician
Statisticians analyse and interpret data using statistical methods to figure out how to solve real-world problems. It used to be that you'd only find statisticians in the field of research. But due to the massive data collection modern businesses do, more companies in various industries demand statisticians. The average yearly salary of statisticians amounts to £41,845.
Here are the typical responsibilities statisticians have:
Design processes on how to collect data.
Plot data into graphs and analyse what they signify.
Identify meaningful trends or relationships on data that answers critical questions.
Create a report to present to stakeholders.
Present suggestions for best practices moving forward according to data findings.
Help stakeholders make data-driven decisions.
Do you enjoy using statistical processes to interpret data? You may want to consider becoming a statistician!
Systems Analyst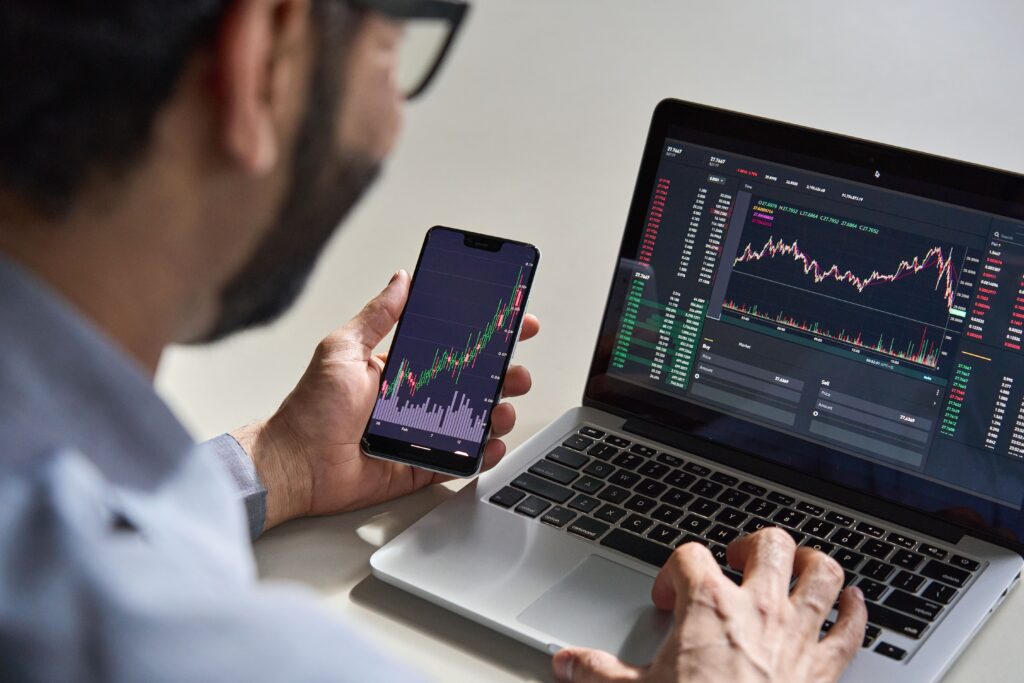 Systems analysts examine what IT systems work best for the clients' business needs. Each business has its own IT systems to interact with its market and drive profit. By "IT systems," we refer to software, hardware, and cloud-based services. Systems analysts earn an average base pay of £37,326 per year.
Here are the typical responsibilities statisticians have:
Check existing systems and identify what needs changing to satisfy business needs better.
Communicate with stakeholders the resulting evaluation of existing systems.
Discuss the materials required to improve or create a new system. How much will it cost?
Connect with developers, programmers, designers, and other talents needed to complete the project.
Oversee the timeline to make sure the project stays on track.
Check if the new system works according to plan.
If creating IT systems to solve business problems excites you, you may want to check out companies looking for systems analysts.
Banker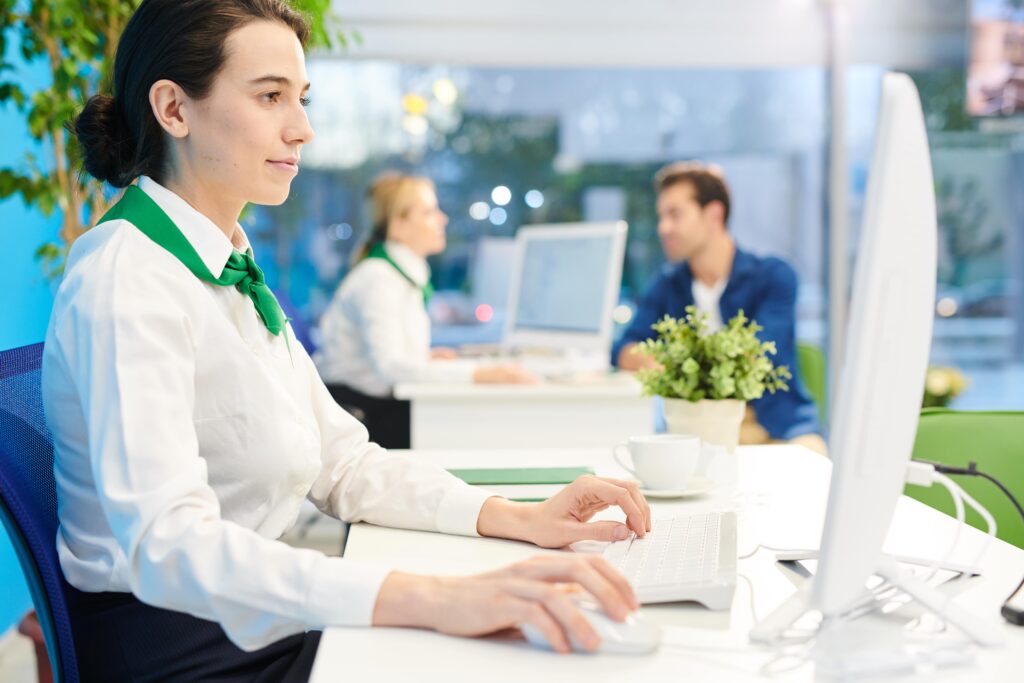 Bankers advise clients on how best to navigate their finances. Loans, savings, investments, and securities are crucial topics of financial advice. The key is for bankers to help clients solve financial problems while driving profits for the bank. Bankers have an annual base salary of £49,356 on average.
Here are the typical responsibilities bankers have:
Learn about the products the bank offers, including debit and credit cards, saving accounts, auto loans, and more.
Identify what the client needs and what products can help them best.
Explain to the client how the products work and how they can avail themselves.
Help clients open new accounts for the products they choose.
Build relationships with potential and existing clients.
Manage ongoing transactions and help clients close their accounts when they need to.
File records for easy access when clients need to revisit them.
Do you have the skills necessary to become a great banker? Perhaps banking is your cup of tea!
Investment Analyst
Investment analysts investigate market and stakeholders' data to make the best recommendations. What investment opportunities should the stakeholders take to maximise their gain? An investment analyst would know best! Stakeholders often include fund managers, stockbrokers, and traders. Investment analysts have an average base pay of £28,000 yearly.
Here are the typical responsibilities of investment analysts:
Gather information, including market data and financial statements.
Figure out if a company has what it takes to deliver results to its investors. Balance sheets and cash flow statements are vital markers for due diligence.
Stay updated on market trends and new investment products.
Study how external factors such as natural disasters, uprisings, and wars may affect the market.
Keep track of the latest news on finance and the economy to make proper financial projections to present to stakeholders.
Ensure stakeholders comply with rules and regulations.
If you believe that being an investor is key to achieving financial independence, why not become an investment analyst?
Actuary
Actuaries study risks and uncertainties to determine the potential resulting financial costs. They then help businesses think ahead and develop safety nets to minimise the costs of the risks. You can often find actuaries working for insurance companies. Actuaries have an average salary of £32,000 per year.
Here are the typical responsibilities of actuaries:
Compile the necessary data to make the proper analysis.
Estimate how much it may cost stakeholders when disasters happen, such as accidents, deaths, sicknesses, and more.
Conceptualise and create business strategies to minimise risks, including investment products, insurance policies, and retirement plans.
Present and explain data in easy-to-understand forms, such as graphs and charts, to stakeholders.
Have you always been the careful type who makes sure every risk has a safety net? Consider becoming an actuary!
Economist
Economists analyse data to make educated forecasts of economic trends. The objective is to help clients maximise their efficiency, especially in policy and decision-making. Economists' clients usually involve the government, banks, financial organisations, and investment institutions. The economist's average annual salary is £38,310 per year.
Here are the typical responsibilities of economists:
Determine which sampling technique is best to conduct specific surveys
Give recommendations to help clients make the best economic decisions
Monitor national and worldwide economic events to make precise predictions
Figure out how national events, like holidays and sporting events, impact the economic market
Analyse, interpret, and report complex economic data
Create engaging and straightforward presentations that non-economists can understand
You'd love to become an economist if you find the principles of demand and supply fascinating!
Math Teacher
Math teachers teach mathematical concepts and principles to their students. As the number of students increases, there is a greater demand for math teachers. A math teacher's average annual salary is £35,100.
Here are some of the typical responsibilities of math teachers:
Make lesson plans to facilitate students' mathematical learning.
Create learning aids (e.g. PowerPoint presentations)
Prepare quizzes, assignments, and other exercises to assess students
Evaluate which students need special assistance
Keep the classroom safe, clean, and conducive to learning
Report to parents about their children's performance
If you love math and teaching, you will excel as a math teacher for sure!
Computer Programmer
Computer programmers write code for computer software and applications. They translate what system analysts and designers want into instructions the computer understands. Computer programmers have an annual base salary of £30,461.
Here are the typical responsibilities of computer programmers:
Write code for computer software and mobile applications
Test the code to check if it runs smoothly
Detecting errors and fixing bugs
Find ways to make the code cleaner and faster
Update existing programs to comply with the latest rules and regulations
Collaborate with designers, system analysts, product and marketing teams
Use proper documentation according to their respective company's standards
Respond to customer feedback to improve code
Creating computer software and mobile applications is a tremendous opportunity to combine logic and creativity. If you love both, go for it!
Meteorologist
Meteorologists use mathematical and scientific principles to make weather forecasts. They observe the earth's atmosphere to make precise predictions of the weather. Meteorologists' annual base pay is £20,500.
Here are the typical responsibilities of meteorologists:
Gather, record, and analyse data from global weather stations, sensors, and satellites.
Use specific computer applications to make short-term and long-term predictions of the weather.
Present weather forecasts to the military, broadcast companies, aviation industry, and other clients
Help improve processes and applications to make more accurate weather predictions
Stay updated with the latest developments in relevant scientific fields
Want to use your mathematical skills to make weather predictions? Become a meteorologist!
Wrapping Up
What can you do with a maths degree? You know the answer! Mathematics graduates have in-demand mathematical and logical skills employers need. Among the many career paths available, you've read the most common jobs math graduates explore.
Which career path interests you the most? We at Immerse Education wish you the best of luck!
What Can You Do With A Computer Science Degree
What Can You Do With A Psychology Degree
What Can You Do With A Medicine Degree
What Can You Do With A Law Degree
What Can You Do With An Architecture Degree?
Subscribe to the Immerse Education newsletter
We'll send you our company updates and latest news. Subscribe for free by completing the form below.