"I came expecting that it would be pretty good but ended up thinking it was amazing." My Christ College Cambridge Experience
Student Blog, 2022
The last past week has been one of the best experiences I have ever had. I came expecting that it would be pretty good but ended up thinking it was amazing. Everyone, both the tutors and the students, is super kind and you can just feel how everyone is excited to get to know new people.
I am doing creative writing at Cambridge, and I love it. I cannot get enough. Even before the lessons started, I felt inspired by the mere surroundings, existing of beautiful old buildings, and a city bustling with life. It all has a certain charm to it, that comes with being marked by time, but at the same time having some very modern interiors hidden around the city.
The lessons themselves are still by far the most inspiring though. I simply cannot get enough. If I had the choice, I would choose to stay in the classroom the whole day. The teacher is incredibly good at catching our interest, and keeping the academic level high while ensuring that all students understand what is going on. Time flies away in his classes, and I have only been further persuaded to work harder for my goals.
Furthermore, the social activities in the afternoons and evenings are great for getting to know the other students at Immerse. For example, we had the ice breaker games on the very first day, which brought a sense of unity, and though it hasn't been that long since we came, it feels like I have known many of them here for ages.
Though everyone comes from different backgrounds and countries all over the world, being different has only been welcomed with open arms, as it is clear that the main goal for everyone is to have fun and to learn.
I can't wait to learn more in the next week and keep in contact with all the people that I have come to know here during my stay.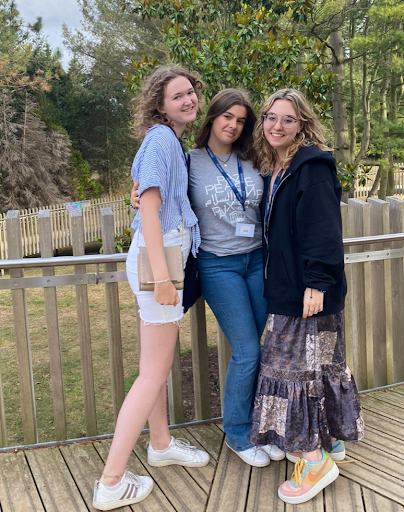 Subscribe to the Immerse Education newsletter
We'll send you our company updates and latest news. Subscribe for free by completing the form below.
Alumni
Learn more about our
Alumni through their success stories
Real stories about our Alumni
Students share their programme experiences
Case studies from Alumni heading to Oxbridge
Alumni insights and stats