Home » Study Tips » Creative Writing Introductory Guide
Creative Writing Examples: 9 Types Of Creative Writing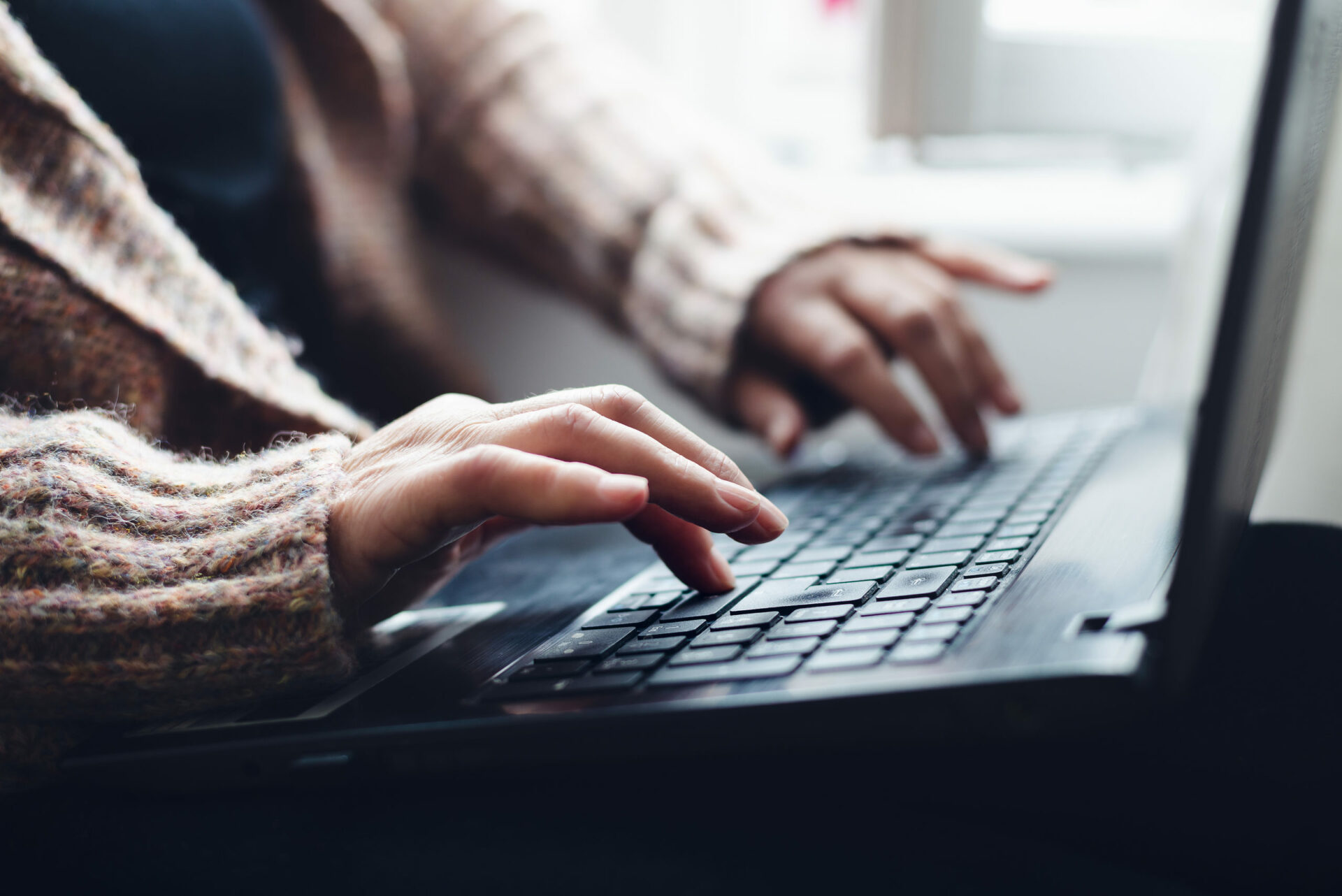 Back
Creative writing takes a lot of brainpower. You want to improve your creative writing skills, but you feel stuck. And nothing's worse than feeling dry and wrung out of ideas!
But don't worry. When our Creative Writing Summer School students feel they're in a rut, what they do is expand their horizons. Because sometimes, all you need is to try something new.
And this article will give you precisely what you need.
Here you'll find creative writing examples to help give you the creative boost you're looking for. Are you dreaming of writing a novel but can't quite get there yet?
No worries! Maybe you'd want to try your hand writing short stories first, or maybe flash fiction. You'll know more about these in the coming sections. Read on!
What Is Creative Writing?
Creative writing is writing that exhibits imagination. Creative authors need to invent scenarios, pictures, and characters using words. In contrast to academic and journalistic writing, where writers need to state facts as they are and draw conclusions from them.
What is the purpose of creative writing? To convey emotion. To persuade the readers and make them feel what you, the author, want them to. Do you want to practice writing creatively? Then head on over to our guide on 30+ creative writing exercises.
Without further ado, here's some simply splendid examples of creative writing include the following.
Creative Writing Examples
Let's go through the 9 examples of creative writing and some of their famous pieces that were penned under each creative writing type.
1. Novels
There is hardly a 21st-century teenager who hasn't laid their hands on a novel or two. A novel is one of the most well-loved examples of creative writing.
It's a fictional story in prose form found in various genres, including romance, horror, Sci-Fi, Fantasy and contemporary. Novels revolve around characters whose perspectives in life change as they grow through the story. They contain an average of 50,000 to 70,000 words.
Here are some of the most famous novels:
To Kill a Mockingbird by Harper Lee
Pride and Prejudice by Jane Austen
Harry Potter by J.K. Rowling
The Chronicles of Narnia by C.S. Lewis
Lord of the Rings by J.R.R. Tolkien
2. Flash Fiction
Flash Fiction is similar to a novel in that it offers plot development and characters. But unlike novels, it's less than 1000 words. Some even contain fewer than 100 words! Legend has it that the shortest story ever told was Ernest Hemmingway's six-word story, which goes like this, "For Sale: Baby shoes, never worn."
Do you know that there are sub-categories of Flash Fiction? There's the "Sudden Fiction" with a maximum of 750 words. "Microfiction" has 100 words at most. And the "six-word story" contains a single-digit word count.
Remarkable Flash Fiction include:
The Long and Short of It by Michael A. Arnzen
Chapter V Ernest Hemingway
Gasp by Michael A. Arnzen
Angels and Blueberries by Tara Campbell
Curriculum by Sejal Shah
3. Short Story
What's shorter than a novel but longer than flash fiction? Short story. It's a brief work of fiction that contains anywhere from 1,000 to 10,000 words. Whereas a novel includes a complex plot, often with several characters interacting with each other, a short story focuses on a single significant event or mood. It also has fewer characters.
The best short stories are memorable and evoke strong emotions. They also contain a twist or some type of unexpected resolution.
Check out these famous short stories:
The Lottery by Shirley Jackson
The Cask of Amontillado by Edgar Allan Poe
The Gift of the Magi by O. Henry
The Sniper by Liam OFlaherty
A Good Man is Hard to Find by Flannery O'Connor
4. Personal Essay
In a personal essay, you write about your personal experience. What lesson did the experience teach you? And how does it relate to the overarching theme of the essay? Themes can be about anything! From philosophical questions, political realizations, historical discussions, you name it.
Since writing a personal essay involves talking about actual personal events, it's often called "autobiographical nonfiction." Its tone is informal and conversational.
Have you observed that applications at universities and companies usually involve submitting personal essays? That's because having the capability to write clear essays displays your communication and critical thinking skills.
Some of the most famous personal essays include:
Self-Reliance by Ralph Waldo Emerson
Once More To The Lake by E.B. White
What I Think and Feel at 25 by F. Scott Fitzgerald
Ticket to the Fair by David Foster Wallace
5. Memoir
Memoirs and personal essays are autobiographical in nature. But while you use your experiences in a personal essay to share your thoughts about a given them, a memoir simply focuses on your life story. What past events do you want to share? And how has your life changed?
In a word, a memoir is all about self-exploration.
Here are among the most famous memoirs:
I Know Why the Caged Bird Sings by Maya Angelou
West with the Night by Beryl Markham
Personal Memoirs of Ulysses S. Grant by Ulysses Grant
Night By Elie Wiesel
A Long Way Gone By Ishmael Beah
6. Poetry
Poetry is one of the oldest examples of creative writing. Did you know that the oldest poem in the world is the Epic of Gilgamesh, which is known to be 4,000 years old? Poetry is a type of literature that uses aesthetic and rhythmic qualities of language—such as sound, imagery, and metaphor—to evoke meaning.
There are 5 types of rhythmic feet common in poetry: trochee, anapest, dactyl, iamb, and anapest.
The most beloved poems include:
No Man Is An Island by John Donne
Still I Rise by Maya Angelou
Ode to a Nightingale by John Keats
If You Forget Me by Pablo Neruda
Fire And Ice by Robert Frost
7. Script (Screenplay)
A script is a type of creative writing (a.k.a. screenwriting) that contains instructions for movies. Instructions indicate the characters' movements, expressions, and dialogues. In essence, the writer is giving a visual representation of the story.
When a novel says, "Lucy aches for the love she lost," a script must show. What is the actress of Lucy doing? How can she portray that she is aching for her lost love? All these must be included in screenwriting.
The following are some of the most brilliant scripts:
Citizen Kane by Herman J. Mankiewicz and Orson Welles
The Godfather by Mario Puzo and Francis Ford Coppola
Pulp Fiction by Quentin Tarantino
The Silence of the Lambs by Ted Tally
Taxi Driver by Paul Schrader
8. Play (Stageplay)
If screenplay is for movies, stageplay is for live theatre. Here's another distinction. A screenplay tells a story through pictures and dialogues, whereas a stageplay relies on the actors' performances to bring the story to life.
That's why dialogue is THE centre of live performance. A play doesn't have the benefit of using camera angles and special effects to "show, don't tell."
Some of the most renowned plays are:
Hamlet by William Shakespeare
The Crucible by Arthur Miller
A Streetcar Named Desire by Tennessee Williams
Romeo and Juliet by William Shakespeare
The Importance of Being Earnest by Oscar Wilde
9. Speech
What was the best speech you heard that moved you to action? Speeches are among the most powerful examples of creative writing. It's meant to stir the audience and persuade them to think and feel as you do about a particular topic.
When you write a speech, you intend to present it orally. So not only do you have to consider the words you choose and the phrasing. But you also have to think about how you'll deliver it.
Will the sentences flow smoothly onto each other so as to roll off the tongue? Do the words give you the confidence and conviction you need to express your thoughts and beliefs?
Here are some of the most stirring speeches in history:
I Have A Dream by Martin Luther King Jr.
The Gettysburg Address by Abraham Lincoln
First Inaugural Address by Franklin D. Roosevelt
I Choose To Live by Sabine Herold
Address to the Nation on the Challenger by Ronald Reagan
What Are The Elements of Creative Writing?
You're now familiar with the various examples of creative writing. Notice how creative writing examples fall under different categories. Can you guess what they are? That's right! Poetry and Prose.




POETRY (uses rhythmic lines)
PROSE (freeflow writing with no rhythmic lines necessary)
Novel
Flash Fiction
Short Story
Personal Essay
Memoir
Screenplay
Stageplay
Speech
The Prose section can be broken down further into Prose Fiction and Prose Nonfiction.
| | |
| --- | --- |
| Fiction (based on Imaginary events) | Nonfiction(based on real, historical events) |
| NovelFlash FictionShort StoryScreenplayStageplay | Personal EssayMemoirSpeech |
Where do the Elements of Creative Writing come in? For Prose fiction. If there's one word that can describe all forms of prose fiction, it's STORY. So what are the Elements of a Story (Creative Writing?)
Character
The character is a being (person, animal, thing) through which the reader experiences the story. They speak, act, and interact with the environment and other characters.
Person
Elizabeth Bennet in Pride & Prejudice
Animal
Thing
The two most essential types of characters are the Protagonist and Antagonist. Who is the Protagonist? They're the main character, and the story revolves around them. Elizabeth, Simba, and Woody are the protagonists in their stories.
And who is the Antagonist? The one who causes conflict for the protagonist.
| | |
| --- | --- |
| Protagonist | Antagonist |
| Elizabeth Bennet | George Wickham |
| Simba | Scar |
| Woody | Sidney "Sid" Phillips |
Setting
The setting answers the question, "when and where does the story set place?" It's the story's time and location. Providing context that helps the reader visualise the events in clearer detail.
| | |
| --- | --- |
| Story | Setting |
| Pride & Prejudice | Rural England, early 19th century |
| Lion King | Pride Lands |
| Toy Story | San Francisco Bay area, at Andy's Home (for I and II) |
Plot
What is the Plot? It's the sequence of events in the story. If you break it down, the plot looks like this:
Exposition – you can also call this the introduction. Where you first catch a glimpse of the characters and setting. In the Lion King (Part 1), this is where Simba is introduced to all the animals on top of Pride Rock as the future King.
Rising Action – the story gets complicated. The tension builds, and you see the conflict arise. It's a time of crisis for the main characters. So what's the Rising Action for Lion King? It would be when Simba's uncle Scar murders his father and tells him to "Run away and NEVER return."
Climax – you're at the edge of your seat as the story reaches its crescendo. The most defining (and intense) moment arrives when the protagonist faces the conflict (enemy/challenge) head-on. Simba finally goes back to Pride Rock to confront his wicked uncle Scar. And an epic fight begins. Simba even almost falls off a cliff! *gasp
Falling Action – here you catch your breath as the story starts to calm down. The characters unwind and work towards their respective conclusions. Simba didn't fall off the cliff. Instead, he won the fight. And he roars atop Pride Rock to reclaim his rightful place as King. The lionesses proclaim their joyful acceptance by roaring back.
Resolution – remaining conflict concludes, and the story ends. In Lion King, Pride Land is once again lush and peaceful. And Simba looks on with pride as he introduces his daughter Kiara on top of Pride Rock.
Theme
You can think of the theme as the main idea. What meaning is the writer trying to express in the story? The other elements, such as setting, plot, and characters, work together to convey the theme.
| | |
| --- | --- |
| Story | Theme |
| Pride & Prejudice | Love, prejudice, social status |
| Lion King | Family, betrayal, running from responsibility |
| Toy Story | Friendship, jealousy, good vs. evil |
Point of View
Through what lens or "eye" does the narrating voice tell the story? There are three points of view common in writing stories:
First Person
In the first person point of view, the narrating voice is the main character. Much of the lines talk of "I" and "me." Everything you know about the other characters, places, and dialogues in the story comes from the main character's perspective.
Third Person
From the third person point of view, the narrating voice is separate from the main character. Meaning the narrator uses "he/she/they" when following the main character in the story. There are generally two types of third-person points of view.
Limited. In a third-person limited point of view, the narrator only knows about the main character's inner world – their thoughts and feelings. But they have no idea about the thoughts and feelings of other characters.
Omniscient. What does "omniscient" mean? All-knowing. So in the Third Person Omniscient point of view, the narrator knows about the feelings and thoughts of all the characters. Not just that of the main character.
In a story that uses a third-person omniscient point of view, the all-knowing narrator sometimes follows the story from multiple characters' perspectives.
There you have it! By now, you've learned about creative writing examples, plus creative elements should you want to write a story.
Still feel like you need more heavy-lifting? If it's a talented Oxford, Cambridge, or Ivy League tutor you need to help you master creative writing, check out these creative writing online courses.
Subscribe to the Immerse Education newsletter
We'll send you our company updates and latest news. Subscribe for free by completing the form below.