Home » University » Cambridge City: University, Attractions & More
The Unique Traditions, Language, and Quirks of Cambridge University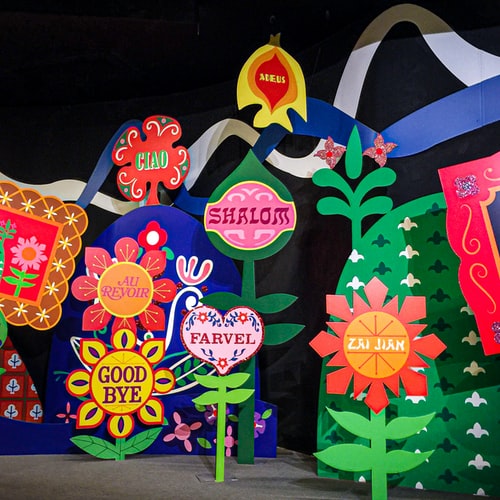 Back
Cambridge can be a place full of mystery at first. What is matriculation? Why do its students wear gowns when they eat dinner? Why do Cambridge students talk about 'stash', the 'plodge' and their 'pidge'?
Learning about Cambridge's unique traditions and student slang can really help a future student gain insight into how university life really works at Cambridge.
Although it is hard to cover all of Cambridge's traditions in one article, as there are so many.
This article will answer some of your questions about Cambridge's most important. I'll also cover the most obscure, traditions, giving you a glimpse into the weird and wonderful experience of studying there.
What Is Matriculation?
Matriculation is the opposite of graduation. You have a graduation ceremony when you finish your degree and finally leave the university. But, at Cambridge University, you also have a matriculation ceremony when you join the university. This takes place within your first few days.
This usually involves reading a Latin prayer or pledge of allegiance to your college, as well as a matriculation photo. The photo is with all the students in your year at your college (and a formal dinner afterwards of course!).
This day takes place during freshers' week, but is held on a different day of the week depending on your college.
It is usually your first chance to wear formal attire and your gown, and to attend a formal dinner! This is one of Cambridge's unique quirks but is a lovely celebration to mark the beginning of your Cambridge career.
WHAT IS A FORMAL DINNER?
A formal dinner is one of the most unique and enjoyable experiences Cambridge has to offer.
These are 3, or 4-course dinners where students wear black tie and their gowns and enjoy a meal in their college's dining hall.
Related Read: What Are Common Cambridge 'Stereotypes'?
Some colleges have formal dinners every day, whilst other colleges, such as King's College, only serves formal dinner every fortnight. This makes tickets very difficult to come by!
The best thing about these dinners is that you are given the opportunity to enjoy the delicious food with beautiful surroundings on a student budget. Formal dinners cost between around £10-15, which is great value for the amazing experience overall.
You can even bring your own wine with you! Formal dinners have given me some of my best Cambridge memories, and any future student should look forward to these.
WHAT IS CAMBRIDGE SLANG LIKE?
There is no shortage of Cambridge slang – everything from the canteen to parties have a special name.
You pick up these unique words quite quickly once you start studying there, but it can be useful to know a few of these in advance. 'Plodge' and 'pidge' refer to the Porter's Lodge and your pigeon hole respectively.
A Quick Word On The Porter's Lodge
The Porter's Lodge is where you collect your mail and parcels, receive and return your room keys and generally the first port-of-call when you need help with anything.
Each student has their own pigeon hole, a small box where your mail is held, which you can collect at any time.
We Love The Cambridge Stash
'Stash' is a key part of college life – this refers to clothing and accessories branded with either your college crest and name, or a sports team or Cambridge society.
Cambridge students love to collect this stash, showing their loyalty to a certain college or their ability in football, rugby, ice-hockey or any of their interests!
Finally, one thing to note – the slang at Cambridge can vary widely between colleges. Whilst most colleges refer to their non-formal dinners as 'hall food', Downing College calls this 'slops'. I don't think there is any historical reason for this, but it is just another quirk of the college experience.
Related Hub: Learn all about Cambridge
Whilst life at Cambridge can seem confusing, and possibly a little daunting from the outside, I hope that understanding these unique traditions will help you gain more insight into what being a Cambridge student is really like.
One of the ways to truly experience a Cambridge University student life is to attend a cambridge summer school – it's what I did and it's one of the main reasons I applied.
Although the traditions can be quirky and a little strange, they are open to absolutely everyone and something that all Cambridge students embrace.
The unique nature of Cambridge is a real source of bonding for its students, as freshers puzzle through its slang together and make friends at their first formal dinners. Cambridge traditions are not something to be confused by, or scared of – they are what makes studying at Cambridge such an amazing experience, and something to get excited about if you are a prospective student!
Subscribe to the Immerse Education newsletter
We'll send you our company updates and latest news. Subscribe for free by completing the form below.