Home » University » How to Prepare for a University Interview?
Architecture University Interview Questions: How To Ace Them!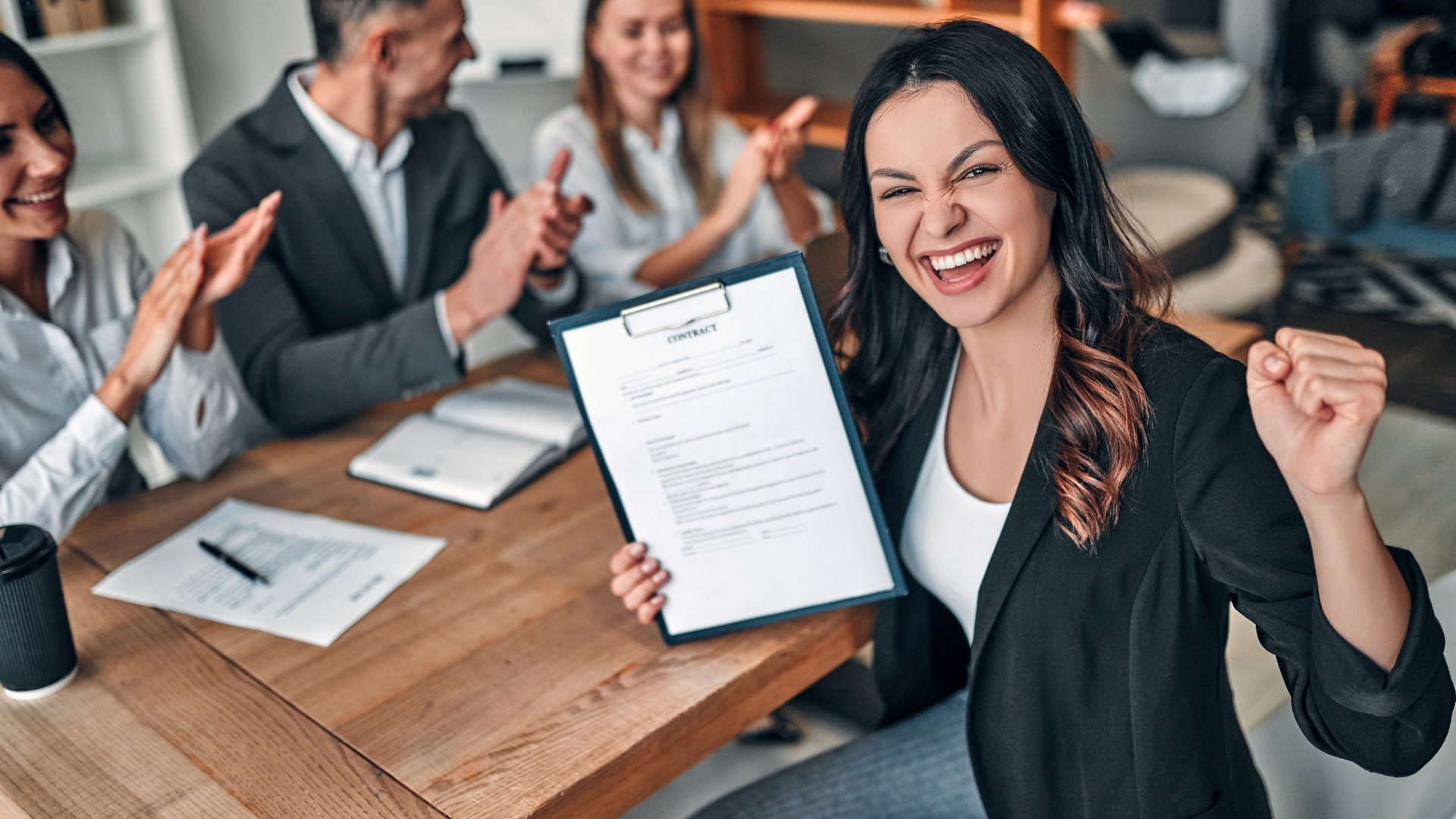 Back
Are you looking forward to becoming an architecture student in your chosen top universities? Then preparing yourself to answer architecture interview questions for university is crucial to achieving your goal.
The study of architecture is a beautiful combination of both art and science. It's a career where you use your mathematical intelligence to design living spaces that are pleasing to the eye.
You'll also need your critical thinking skills to figure out how to make aesthetics functional according to the needs of your clients.
Did you feel these words strike a chord within you? If your answer is a loud "YES!" then you're in the right place.
Related Read: How To Prepare For A University Interview?
For most universities, you'll need to undergo an interview before they admit you as an architecture student. Your best shot at acing this interview is to prepare and practice for it.
In this article, you'll go over the common architecture interview questions for university. You'll also encounter practical tips on how to answer these questions. Are you ready? Dive in!
Common Architecture Interview Questions
When it comes to answering architecture interview questions, you can easily group them into two broad categories: General questions and Specific Architecture-related questions.
General questions focus on who you are as an individual. The interviewer wants to tackle your motivations, aspirations, and inspirations. Here are some of the common questions you need to watch out for.
If you're looking to apply to Cambridge or Oxford, then check out our Cambridge University Interview Questions and Oxford University Interview Questions.
General Questions
Why are you interested in this university?
How would you describe yourself?
How do you define success?
How will you cope with the heavy workload?
Do you believe you're smart?
Who influenced you most in life?
Tell me what you know about the course structure.
What's your favourite extracurricular activity?
What is the one superpower you wish you had?
What are your strengths?
What are your weaknesses?
What did you read today?
If you were me, would you let yourself in?
If you could travel in a time machine, where would you be?
What life achievement are you most proud of?
What is your favourite colour? Why?
What can you contribute to the college experience?
What are your long-term plans?
If you were me, what would you ask yourself?
How important do you think architecture is for mankind?
What has been the greatest challenge you had in life? How did you deal with it?
The second category of common architecture interview questions is specific architecture-related questions. These questions aim to test your knowledge and passion for the subject matter. Check out some questions that may pop up in your interview.
What is architecture?
Why do you want to take architecture?
Do you think you'll make a good architect?
Should architects continue to build?
Is there a difference between building and architecture?
Who is your favourite architect?
What do you want to do after you graduate?
How would you describe this drawing to a friend over the phone?
What is the greatest challenge architects face today?
How can you create sustainable architecture?
Can you reduce crime using architecture?
What do you expect out of studying architecture?
Is there something more to architecture than designing buildings?
Why is light important in architecture?
What building inspires you?
What makes a building beautiful?
Why are architects and museums important in human civilization?
What trends are essential for architecture?
What's your favourite book about architecture?
Tips On How To Answer Architecture Interview Questions For University
Now that you've had a glimpse of possible architecture interview questions, how do you prepare for them? This section will cover practical tips on how you can answer architecture interview questions in a breeze.
Read, Read, And Read!
There are two reasons why reading is a must: knowledge and expression.
Reading literature on architecture expands your knowledge. The more you know about architecture, the richer resource you have to draw answers from. Art, history, philosophy, design, and engineering are some of the subject matters integral to architecture. If you do your best to read up on these topics, you'll have greater chances of success in your interview.
Reading not only adds to your arsenal of architectural knowledge but also improves how you express yourself. The more words and sentences you read, the wider your vocabulary, making it easier to find the right words to say at the right moment. So read, read, and read!
Rehearse Answering Questions
You have a wealth of sample architecture interview questions to practice with. Make good use of them by rehearsing in front of the mirror. How would you answer the question? Don't be afraid to record your answers to check if your answers are coherent.
One thing you should note with university interviews is it's less about getting the right answer, and more about nailing how you express yourself. The interviewer wants to know how you think, present your ideas, and navigate challenging situations.
Phrase Your Own Answers
It's tempting to memorize and voice out quick answers from textbooks. Doing so defeats the purpose of the interview. Remember, the interviewer wants to know how your mind works. Not the mind of the author!
There's a high chance that the person interviewing you is more familiar with the textbook than you anyway. Don't be afraid to express your unique answer and let your personality shine through!
Be Genuine
The interview is not meant to roast you alive until you die of embarrassment. Rather, it's meant to get a glimpse into how your mind works. Even if you may have a less correct answer but if you happen to justify it coherently, you'll still make a good impression.
That's why you need to be genuine. When you honestly say that "I don't know what the correct answer might be, but here's what I think," you're revealing self-awareness. You know you don't know everything, so why pretend otherwise?
Aren't you enrolling in the university to learn?
Know Yourself
Did you notice that the first type of question set is centred on you? Self-knowledge is a vital trait for any student to have. If you know your strengths and limitations, you're better able to gauge situations and make better decisions.
If you don't know your strengths, how do you know you'll make a good architect? Without knowing your limitations, how can you cope with the heavy workload? Spend time getting to know yourself better and you'll be more confident.
Practice Drawing/Designing Just By Reading Descriptions
Drawing or designing structures based on verbal or written descriptions is commonplace. Translating abstract ideas into concrete visuals is basic skill architects need to master. It's what architects do every time they meet clients!
As an aspiring architect student, you need to demonstrate that you possess this essential skill. Start practising now while you still have time. Check out designs, read descriptions, and draw visuals as often as you can. Until you feel it's second nature. You'll need it!
Review Your Personal Statement
The interview is the perfect time to talk about your personal statement. They may probe you and ask you questions about specific details to check your personal statement's authenticity.
Take note of the book titles, quotes, and names you wrote. Considering the time gap between submitting your personal statement and getting into the interview, you may forget the details. So it's best to review your personal statement beforehand to better prepare yourself.
Check Out The University's Course Description
You need to visit the university's website and absorb as much information as you can. Especially the course description! The interviewer will want to know if you're aware of what you're getting yourself into.
If you have zero knowledge of the university's course description, you will never be able to justify why you're sitting on the interviewee's chair in the first place. Each university has unique aspects of its course descriptions. Take note of these differences because it's what makes the university stand out.
Relax, Enjoy, And Smile!
When all's said and done and you're finally sitting across from your interviewer, don't forget to smile! Don't forget that this is a conversation between two civilized human beings who love education. It's not an interrogation and you didn't commit a crime.
You're simply expressing your passion for architecture and why you think you deserve the university's training and career support. Not everyone has had the opportunity to sit where you are sitting. So be grateful and treasure the time you have.
Wrapping Up
You now have a decent idea of architecture interview questions for university. What's more, you also know how to prepare yourself to answer the questions to the best of your ability. Keeping and acting on the information you read will increase your chances of success.
Don't forget to bookmark this post for future reference. We at Immerse Education wish you the best of luck!
Subscribe to the Immerse Education newsletter
We'll send you our company updates and latest news. Subscribe for free by completing the form below.