Home » University » How to Prepare for a University Interview?
Oxford University Interview Questions: 60 Examples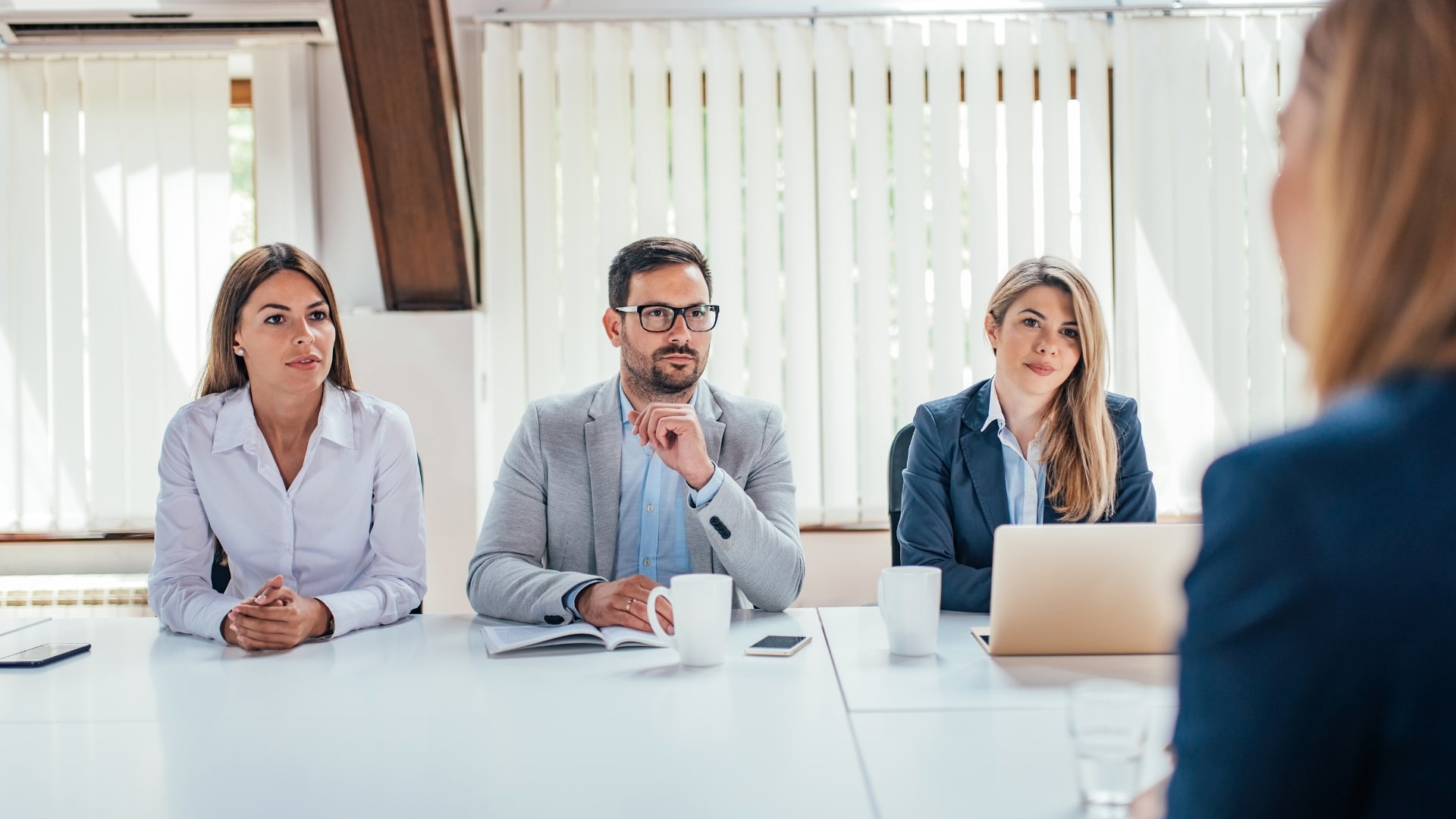 Back
Oxford University interview questions need time and practice to answer. Do you know there were around 24,000 undergraduate applicants in 2021? Of which there are only about 3,300 places available. That's a 13.75% potential acceptance rate. 
Your chances of getting in are low from the start because the competition is fierce. Are you starting to feel hopeless? Don't! Because you can maximise your probability of acceptance by practising with sample interview questions. Ample preparation is key!
This article will help you review the common Oxford interview questions you may encounter. Go over the list and try to answer them as best as you can. If you experience difficulty, don't worry. Everyone finds these questions mind-bending!
Are you up for the challenge? Read on!
60 Common Oxford Interview Questions
Here are some of the most common questions to help you in your interview. Some questions may pop up more than others depending on the programme you applied for:
How can you say you're in Oxford? (you can expect this question in a philosophy interview)
Would you expect X compound to be more soluble in Y or Z? (this question assesses how students approach the general knowledge and material studied at the school in biology and chemistry.)
What does it mean to be "political"?
What does it mean to be "smart"?
Do you think bankers deserve the pay they receive? (Hint: discuss how the workers are free to work or dig deeper by talking about the economics of pay)
Describe this rock/painting/plant.
What are you reading? (give as many details as possible because your answer to this question reveals if you read a lot)
Tell us about the course structure.
Is studying religion still important if there is no God?
What would you change if you could change anything in world history?
If you could invite anyone in human history for an interview, who would it be?
Who would you be if you could be a character in a book?
What does it mean to be "autonomous"? Are you showing autonomy at the moment?
What would I be interested in if I were to visit your hometown? (apply geographical thinking to best answer the question.)
Do you think running the red light at night on an empty road should be illegal?
When do you think this text was written? Why?
What do you expect out of studying this course?
What can historians not discover about the past?
What are your interests in behavioural economics?
Do you think this compound would dissolve more in water or alcohol?
How hot does the air have to be in a hot air balloon if you want to use it to lift a hippo? (interviewers will want you to see the core of the problem here, such as the physics principles at play.)
Define autoimmune disease.
Studies show that older siblings score higher IQ scores than their younger siblings. Why is this the case?
Why do lions have manes?
Is death bad for humanity?
What does this graph of f(x)=ln(x) look like?
What musical instrument would you like to invent? What will it sound like?
Why do humans have 2 eyes?
How do you measure human capital?
Is it surprising that viruses cause human diseases?
Define "equal."
Why do you want to study this course?
What does the future hold for cancer treatment?
How will you cope with the heavy workload?
How will you define "normal"?
What life achievement are you most proud of?
What are your long-term plans? (use this question to express your enthusiasm about your particular course.)
Is fair trade important? Why?
How do you listen to music?
How much should we limit the role of "emotion" in understanding history?
What happens to your bones in space?
What makes a country "rich"?
If you dug up a plastic bag 2,000 years in the future, what would it look like?
Where do you think it's easier for organisms to live, in water or land?
If you could design a gravity dam, how would you do it?
Discuss triangles.
What is the difference between Type 1 and Type 2 diabetes?
In what circumstances do you toss a coin to make a decision?
How would you define the difference between writing to children vs adults?
Who is your favourite historian? Why?
If a historian visits your place 2,000 years later, what would be the most interesting thing they will find?
Do you consider some poems you've read "musical"?
Do you think a physical book has a greater impact on the reading experience than a digital book?
Identify the max and min values of f(x)=x2 between -infinity and +infinity.
Do you think there could be a year without a Friday 13th?
What do you say is the most powerful nation? Why?
Do you think the Loch Ness Monster exists?
How do pirates divide their stolen treasure?
Is sugar in your urine a good indicator of diabetes? Why?
Where does this power come from?
Tips On How To Answer Oxford University Interview Questions
You've had a glimpse of common Oxford University interview questions. How best can you answer them? Here are the tips you need to nail your interview!
Review Your Personal Statement
Your personal statement is your golden ticket to university application. In it you've placed all the reasons why you'll be a valuable student asset to the University. The interview is the perfect avenue to bring your personal statement front and centre.
Expect your interviewer to ask follow-up questions about your personal statement. They will zero in on specific details in your personal statement and ask you more about it depending on your course.
Check Out The Selection Criteria For Your Course
Oxford has dedicated "Selection Criteria" pages for different courses. The Selection Criteria contain essential information you need to know, including admission requirements and tips on how to apply. 
Checking out the selection criteria can help you answer the common questions about "Why should you be accepted?" All you have to do is pick out one of the ideal characteristics the specific course is looking for in a student and demonstrate that you have it.
The selection criteria page also gives you valuable tips on handling yourself during interviews. So learn as much as you can!
Practice Answering Sample Questions
It's not enough to fill your mind with the information you need to answer questions. You also have to practice speaking. The point is for you to have the ability to translate your thoughts into spoken language that the interviewer understands and finds engaging.
Related Read: Cambridge University Interview Questions
So get yourself in front of the mirror, look yourself in the eye, and practice answering sample interview questions. The more you practice talking, the easier it is to find the right words and confidence. "Practice makes perfect" is a common adage that remains 100% true!
Get Feedback
Practising by yourself is a good start, but it can only get you so far. You need someone to give you unbiased, constructive criticism to help you fill in the blind spots. Do you want to know the most important reason why you need to practice with someone else? It's a more accurate replica of the interview.
Having another person listening to you can be unnerving. But if you practice answering questions with different people, you'll get used to it. Then it'll feel more natural to you when the time comes for your actual interview!
Don't pull your punches by sticking to your inner circle. Instead, ask a variety of people, even strangers, to practice with you.
Watch Demonstration Interview Videos
The "Demonstration Interview Videos" tab on the official website is a goldmine of advice on how to answer interview questions. Each course that requires an interview will have a specific tutorial video to give you a run-through of how they conduct interviews and how you can succeed.
If you check their Biology section, you'll discover the interviewers are searching for candidates who have a genuine interest in Biology and can converse.
For Computer Science they're looking for individuals who can cope with mathematical problems.
Check out their demonstration interview videos to get a handle on what each course is looking for and how you can fit in.
It's Less About The Answer And More About HOW You Answer
You may have noticed how ridiculous-sounding some of the questions are. "How can you say you're in Oxford?" and "Why do humans have 2 eyes?" are not questions with a technical right or wrong answer.
These types of questions are designed for the interviewer to see how you react when you don't immediately know the answer. Do you panic and lose your composure? Or do you stay calm and begin to explain your thought process and what you think is the possible correct answer?
Staying calm under pressure and having the ability to communicate your thoughts are huge factors for acceptance.
How can you have the prowess and confidence to answer questions you may not know the answer to, you ask? Simple. By practising. You'll feel more natural answering questions the more you practice.
How Do Oxford Let You Know You're Getting Interviewed?
You'll know that the University of Oxford is inviting you for an interview when you receive an email or letter. Will you also be informed if you have not been invited? The answer is yes. From where should you expect your email or letter to come from? From the college you applied to.
What if you sent an open application? Then you will receive notice from the college that Oxford allocated you to. Is it possible for you to receive an interview invitation from a college you didn't apply to? Yes, due to Oxford's reallocation processes.
Why does Oxford reallocate some of its applicants? To more or less equalise opportunities of receiving an offer.
When should you expect to receive the notification? The usual is anywhere from mid-November to early December. Do prepare in advance because you may only have a week's notice that Oxford has shortlisted you. So make sure to regularly check your application's email address and postal address.
How many Oxford applicants get interviews?
Oxford invites only about 10,000 applicants for interviews out of 22,000 applications. It's worth noting that the interviewers will have to decide which among these 10,000 seemingly equivalently talented people most deserve a spot among 3,300 available places.
How do the tutors shortlist their candidates? By determining who best meets the selection criteria.
Who In Oxford Will Interview You?
It is the academic tutors who often handle interviews at Oxford. These tutors have the opportunity to decide who should study at Oxford from among a list of prospective students because they themselves teach and research there.
The tutors like to see how candidates think through a problem. Do you have the skills and knowledge suitable for admission to the course? They will also be interested in your motivation for pursuing your chosen subject. So be prepared to answer a question such as, "what are your goals and aspirations?"
Are you applying for a joint course containing two subjects or more? Then expect each subject to have a representative interviewer who will test your knowledge.
How long is an Oxford interview?
An Oxford interview often lasts 20-30 minutes. But it's not unheard of for interviews to last up to 40 minutes.
Is There More Than One Interview?
Yes, there is more than one interview. Most candidates can expect at least two interviews. Your chosen course will affect how many interviews you get in total.
Should You Ask The Interviewer Questions At The End?
No, you don't have to. But some interviewers will give you a chance to ask questions. Feel free to ask! However, note that questions at the end of the interview are not part of your assessment.
How To Tell If Your Oxford Interview Went Well?
Truth be told, there's hardly a precise way to tell if your Oxford interview went well or not. Why? Because some applicants who feel they've screwed up later receive acceptance letters. While others who feel they did well end up getting rejection letters.
Don't expect that feeling good about your interview means you'll get in because how you feel about the interview has little correlation with how you actually performed in the eyes of the interviewers. Much less your chances of getting accepted. So the best thing to do after your interview is to move forward with your life.
After all, no amount of worrying can change what has already happened.
Feeling More Confident Before Your Interview?
You now have a convenient cheat sheet for answering Oxford's interview questions. Which question is the most challenging for you? What practical tip is your favourite? Don't forget to bookmark this post for easy reference.
We at Immerse Education wish you the best of luck!
Subscribe to the Immerse Education newsletter for £100 off your programme*
We'll send you our company updates and latest news. Subscribe for free by completing the form below.