Home » University » What Can I Do With My Degree?
What Can You Do With A Law Degree? 5 Legal + 3 Cool Choices!
Back
"What can you do with a law degree?" is a common question aspiring law students ask. Aside from the most straightforward path of becoming a lawyer, there are loads of other career options to explore.
To get into some of the top careers in the UK, it's a good idea to attend a top-ranked UK university for law.
In this article, you'll discover what you can do with a law degree based on skills and career options.
Skills You Earn From A Law Degree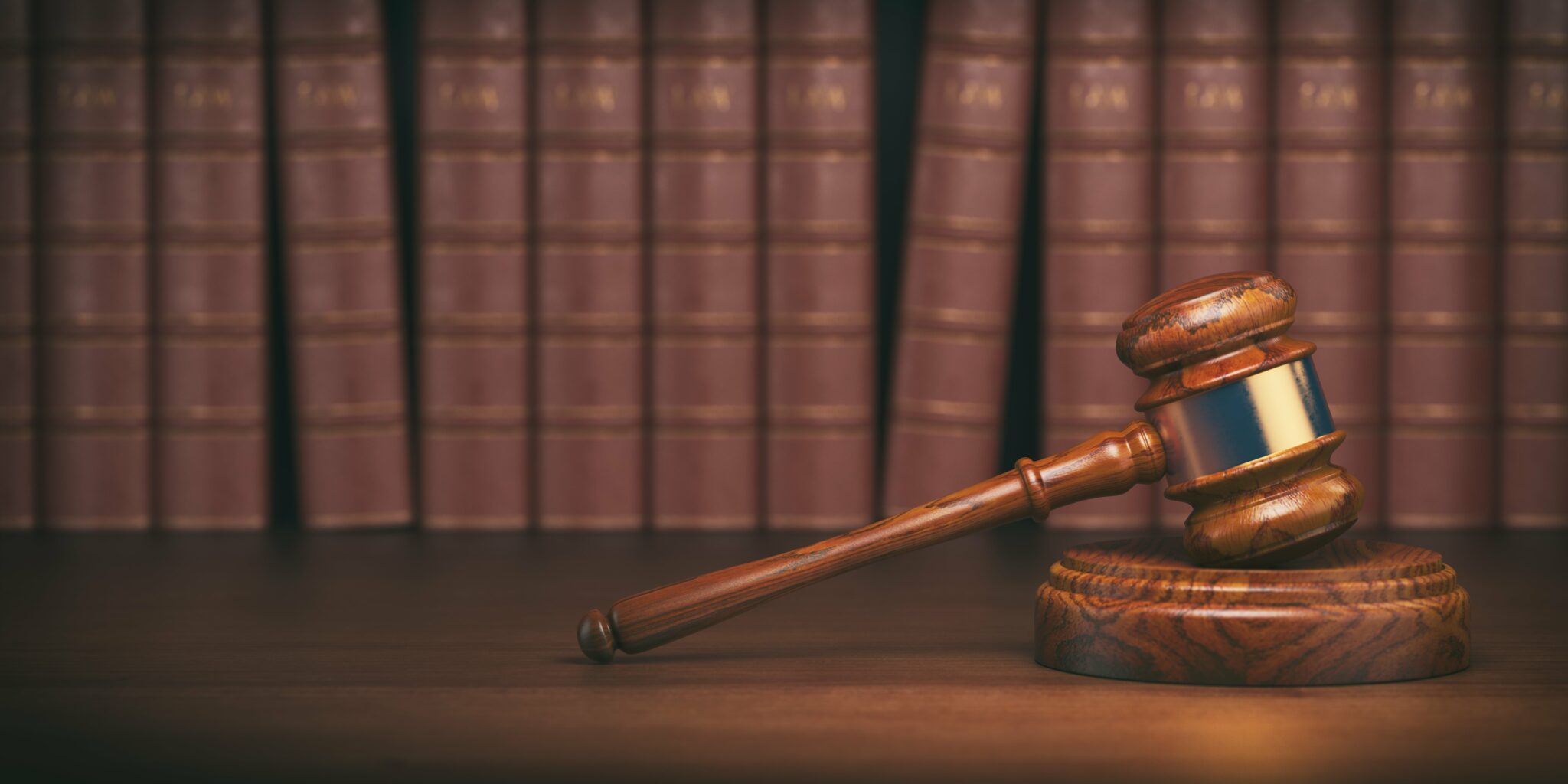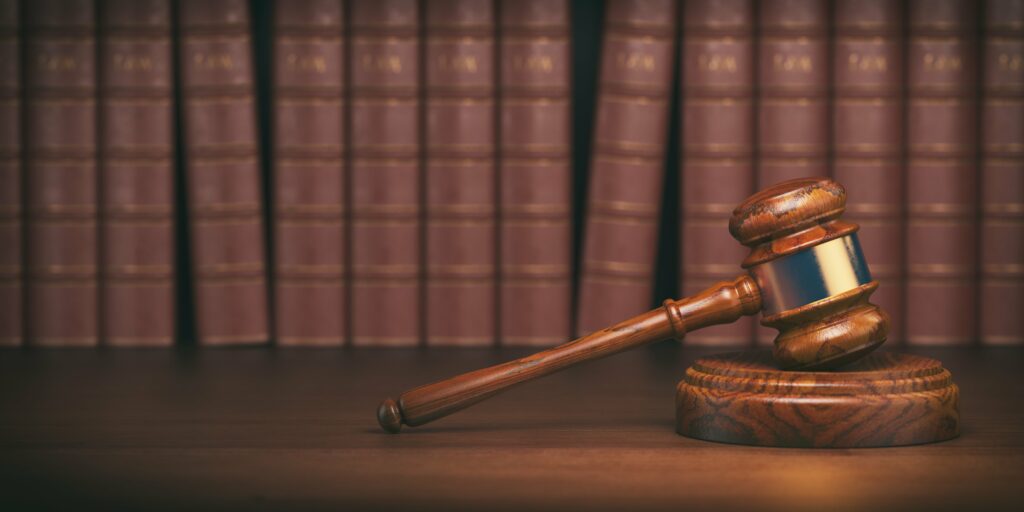 Research Skills – law graduates are experienced with research. You'll know how to gather the information you need and verify its accuracy.
Communication Skills – you'll learn how to understand long reports and explain them to others in a straightforward and concise manner.
Reasoning And Critical Judgment Skills – law graduates need to know how and when to apply codes, rules, and regulations to specific situations.
Make Sound Arguments – you'll understand what makes a good argument and will have lots of practice debating.
Attention To Detail – law graduates develop a careful eye for detail because you'll have to write information-packed documents.
If you're looking to enter a UK university for Law, you may like our A-level requirements for Law at top universities, as well as tips to write a law personal statement.
8 Career Choices For Law Graduates Within The Legal Industry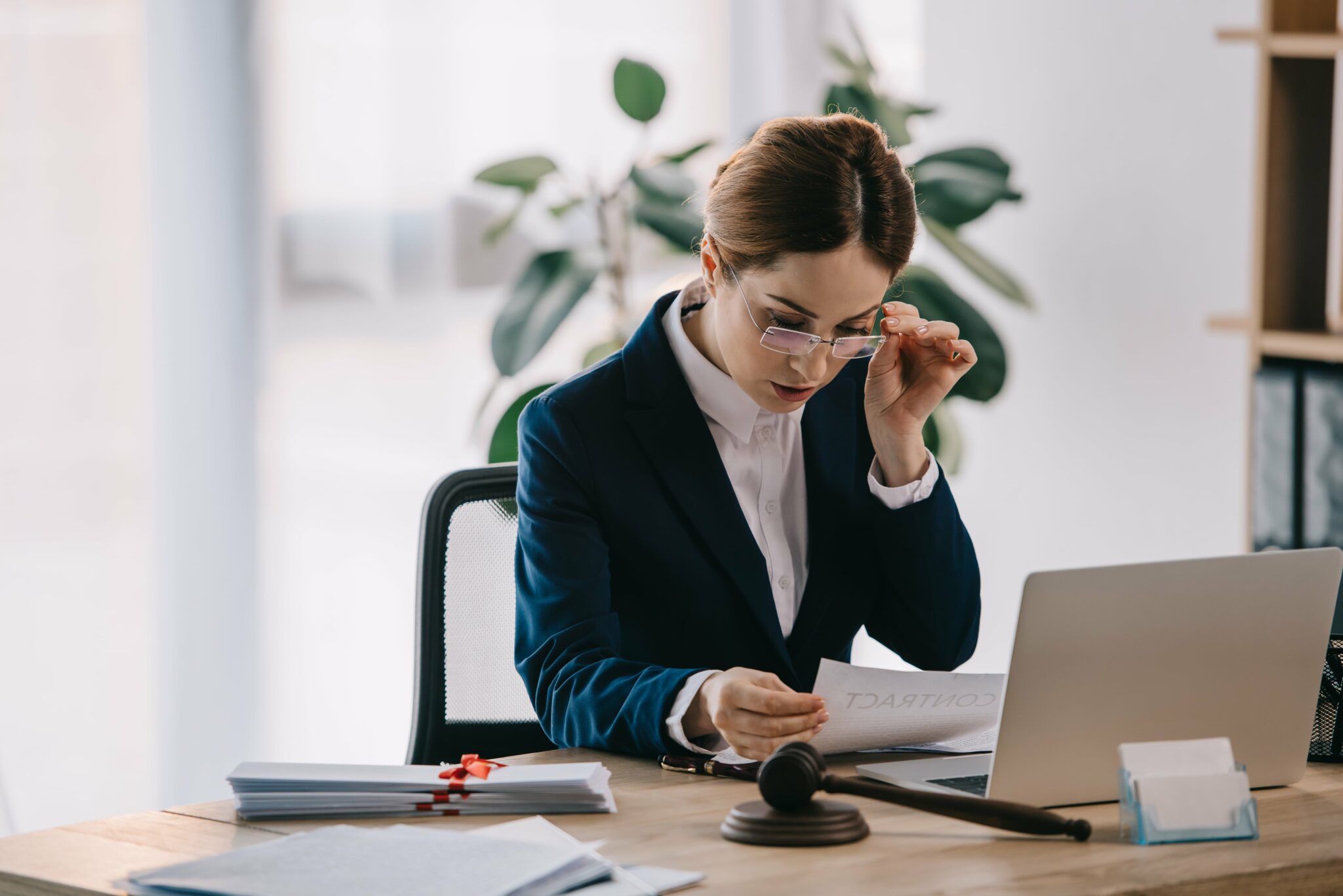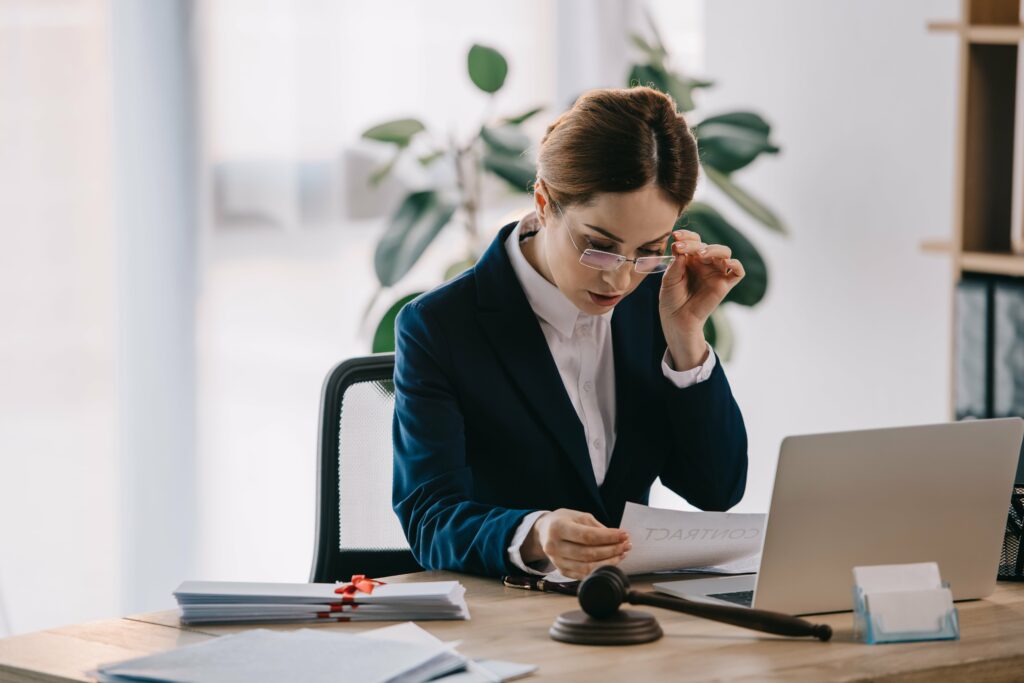 1. Lawyer
Lawyers advocate and advise clients about legal matters. As advocates, lawyers represent their clients during disputes in court. As advisors, lawyers help clients make the right legal decisions.
Here are the responsibilities of lawyers:
Understand their clients' needs to help them navigate legal issues
Determine which rules and regulations are relevant to the case
Explain relevant rules and regulations to the client
Represent the client and argue on their behalf
Communicate with other stakeholders involved in the issue, including clients' relations, judges, and fellow lawyers.
Launch research to analyse legal issues.
File legal documents including contracts, lawsuits, appeals, deeds, and more.
Consider becoming a lawyer if you want to take the most straightforward path after getting a law degree.
If you're looking to hone your Law skills before University, then our Law summer school is made for you. For students aged 13-18, you'll have the time of your life while learning from expert University tutors who specialise in Law.
2. Paralegal
Paralegals assist lawyers. Due to their flexibility, paralegals have great experience in the many different fields of the legal industry. As a result, many law graduates pass through the paralegal stage first to determine which area they'd want to focus on. This stage is the best on-hand training before deciding to become a full-fledged lawyer.
Here are the responsibilities of paralegals:
Conduct research and gather information the lawyer needs for specific cases
Organise the information to present to concerned parties
Input information in computer databases
Assist lawyers in writing reports they need for trials
Investigate facts and verify information
Write drafts for legal documents such as deeds and contracts
Procure formal statements lawyers can use as evidence in court
If you want to dip your toes in the many hallways of the legal industry, becoming a paralegal is the way to go!
3. Judge's Associate
A judge's associate works closely with a judge. They act as personal assistants to judges, helping them to accomplish their judicial responsibilities. No two associates do the same thing. An associate's responsibility depends on what their respective judge delegates to them.
Here are the typical responsibilities of a judge's associate:
Conduct research to gather the information a judge needs to make educated decisions.
Ensure there is order in the judge's court, especially during proceedings.
Travel with the judge for court business
Organise and maintain court records
Liaising with the other members of the court
Becoming a judge's associate is one of the best decisions a law graduate can make. Not only will you be able to observe court proceedings from a relaxed standpoint, but you'll also develop a network of friends you'll need in your career. It's another great benefit of studying law at university!
4. Court Reporter
Court reporters convert verbatim into written transcripts. These written transcripts are crucial for record-keeping so lawyers, judges, defendants, and other interested parties can use them as references. They use special equipment to help them transcribe accurately, including microphones, audio equipment, and a stenography machine.
Law graduates make good court reporters because they know how courts work like the back of their hands.
Here are the responsibilities of court reporters:
Prepare the various recording equipment to make an accurate transcript.
Attend hearings, depositions, appeals, and other events that require a written transcript.
Report non-verbal communication in addition to spoken word.
Read proceedings when the judge requires
Pause the speakers and ask them for clarifications when a statement is unclear
Individuals who have excellent listening and writing skills make terrific court reporters.
5. Legal Recruiter
Legal recruiters find the top talent most qualified for specific legal roles within the industry. It isn't easy to walk in the shoes of a legal recruiter if you don't hold a law degree. Why? Because you need to understand the job description to find the right person to fulfil them. Who else knows the legal industry better than law graduates?
Here are the responsibilities of legal recruiters:
Communicate with hiring managers about the firm's hiring needs
Design, improve and implement a recruiting process to point out the most suitable candidate
Be on the lookout for undergraduates who show good potential for the firm
Engage in several channels where talents can be found, such as LinkedIn, universities, organisations, and more.
Establish and maintain a relationship with potential candidates suitable for future open positions.
Actively reach out to talents and send them invitations for an interview
Keep and update applicants' records in the tracking system
Law graduates who love networking and have engaging personalities are ideal legal recruiters. If you have these characteristics, it could be your right career choice!
Career Choices For Law Graduates Outside The Legal Industry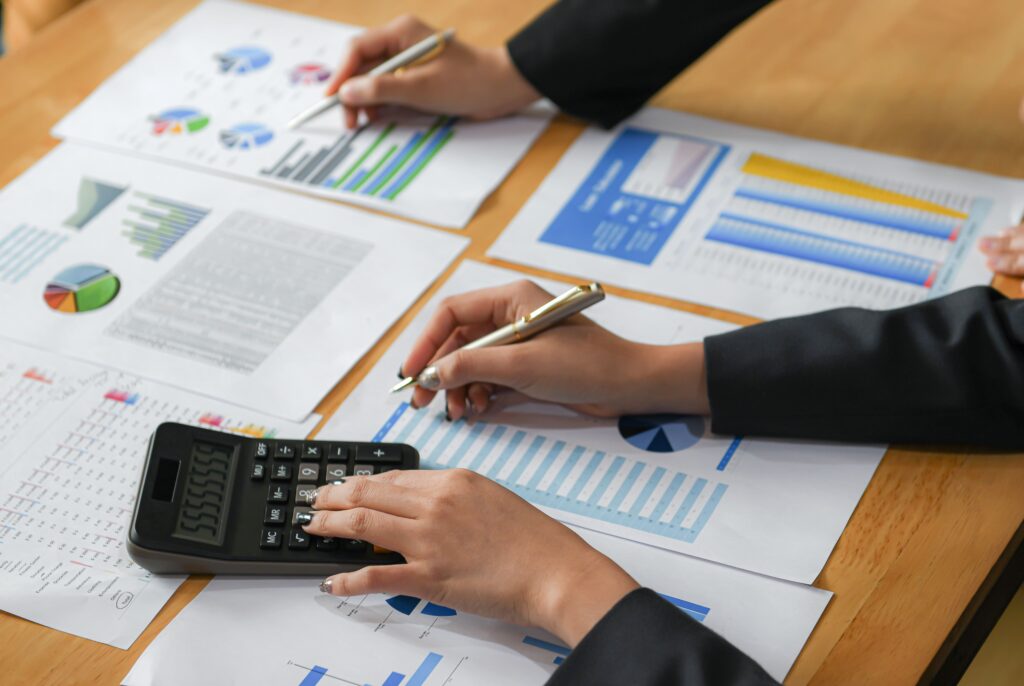 6. Accountant
Accountants prepare, keep, and examine financial records. They make sure their clients are on top of their budget and taxes. Their clients range from individual persons to large companies. Law graduates make good accountants because they know the ins and outs of how taxes work.
Here are the responsibilities of accountants:
Check if the financial documents have accurate details
Present easy to understand financial reports to clients
Prepare, update, and release payrolls
File tax returns and help clients pay taxes on time
Comply with rules and regulations
Recommend best financial practices to help clients increase profit
Assess risks, how much they may cost, and how to prepare for them
Explain accounting policies to clients
If you love working with numbers and you have an eye for the small details, you'd make a fantastic accountant!
7. Journalist
Journalists write news stories. Whenever you listen to TV channels broadcasting news, you can be sure journalists were the backbone of that. The goal is to come up with stories the audience will find interesting. Newspapers, radio stations, and press agencies are some of the most typical clients of journalists.
Law graduates make good journalists because they're aware of the UK's legal system. You may notice that the majority of news stories involve the law.
Here are the responsibilities of a journalist:
Research articles and press releases Interview story sources
Write, edit, and proofread news articles
Verify if the story information is precise
Collaborate with the creative members of the team
Attend news conferences and ask crucial questions
Stay updated on relevant current events
Do you want to live a life of adventure, interviewing people and covering stories? You'd love to be a journalist!
8. Management Consultant
Management consultants solve business problems to maximise performance. Businesses often approach management consultants to help them find and plug loopholes. The consultants can choose to narrow down their niche into more specific areas of concern, such as business strategy, marketing, human resources, supply chain management, and more.
Law graduates make good management consultants because they have excellent problem-solving, critical thinking, and communication skills.
Here are the responsibilities of management consultants:
Understand the company by conducting research and collecting data
Analyse results to come up with the solution
Interview stakeholders, including owners, employees, and investors
Organise training, workshops, forums and more
Prepare a report to inform clients of existing issues
Recommend best courses of action to take moving forward
Apply decisions to the organisation and oversee progress
Keep client up to date with progress and milestones
If you have a knack for simplifying and solving problems and possess leadership skills, why not become a management consultant?
Which Law Profession Are You Think Of?
As you know by now, the answer to "What can you do with a law degree?" is "Many!" As a law graduate, you have the necessary foundation to apply for different roles within the legal industry. You can start by applying for assisting jobs like paralegal or judge's associate.
But if you want to explore careers outside of the legal industry, you can! Accountancy and management consulting are great options.
What are your Top 3 choices once you get your law degree? We at Immerse Education wish you the best of luck!
Subscribe to the Immerse Education newsletter for £100 off your programme*
We'll send you our company updates and latest news. Subscribe for free by completing the form below.