Home » University » Best UK Universities For Every Degree
Best Universities For Law UK: 8 Best Law Schools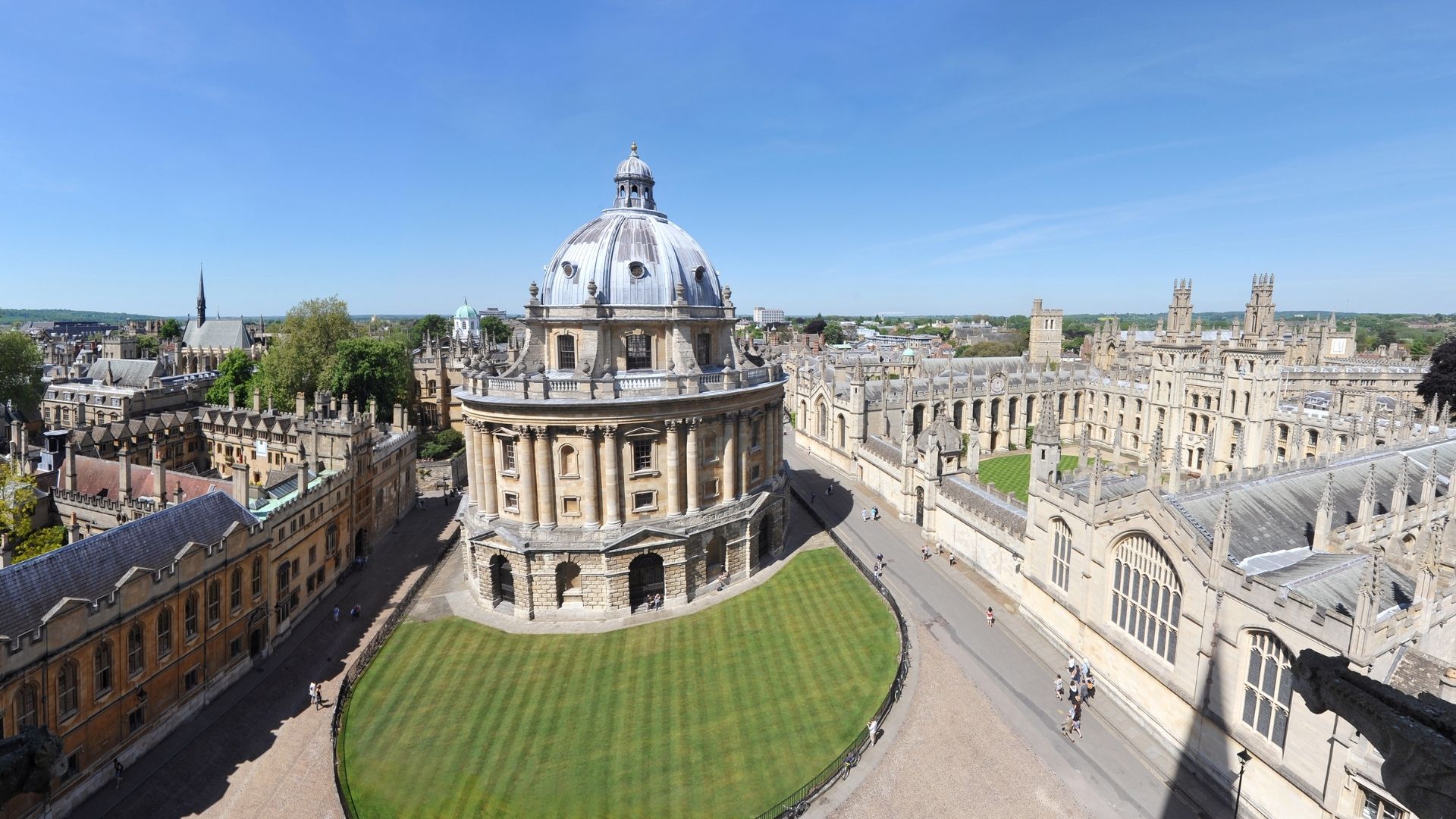 Back
Searching for the right La School is crucial for your future career prospects. The connections you make and the affiliations of the university you choose are essential factors you need to look into.
In this blog post, you'll go over Top 8 best universities for law in the UK. These schools are global leaders and high-ranking academic institutions with strong links in various industries.
You wouldn't want to miss out on this post!
Not sure about Law at Uni? Check out the best UK universities for loads of different degrees!
The University of Oxford is well-known worldwide for its high-quality education, research, and contributions to society, making it one of the best law universities. It melds centuries of history and custom with a cutting-edge and forward-thinking mentality. The Times Higher Education World University Rankings 2022 names the University of Oxford as No. 1 globally for six consecutive years!
When applying for Law courses at the University of Oxford, you have two courses to choose from: Course 1 or Course II. Course 1 is a 3-year course. Course II is a 4-year course following the same syllabus as that of Course 1. The difference is, for Course II, you'll study abroad in the 3rd year at a University in other European Countries, including France, Spain, Italy, and Germany. The exposure to different legal systems across Europe highly recommends you to future law firms.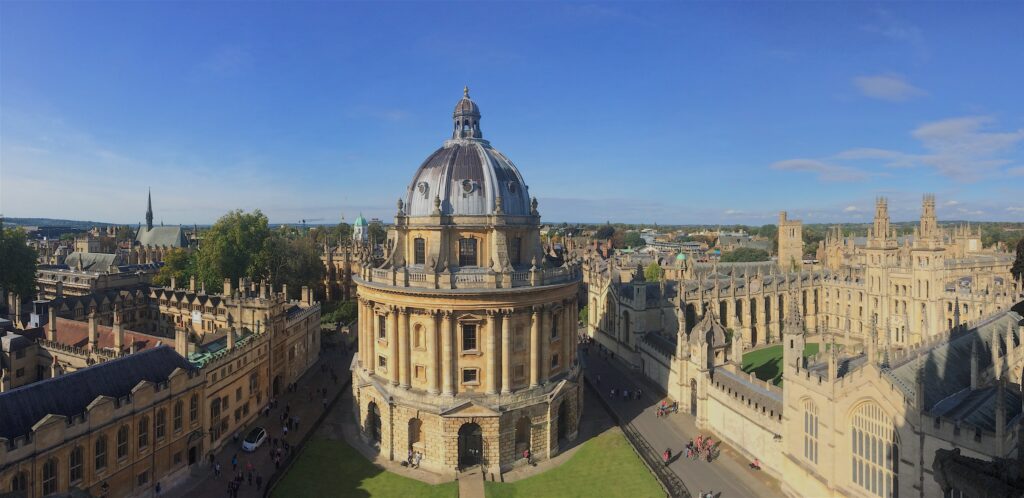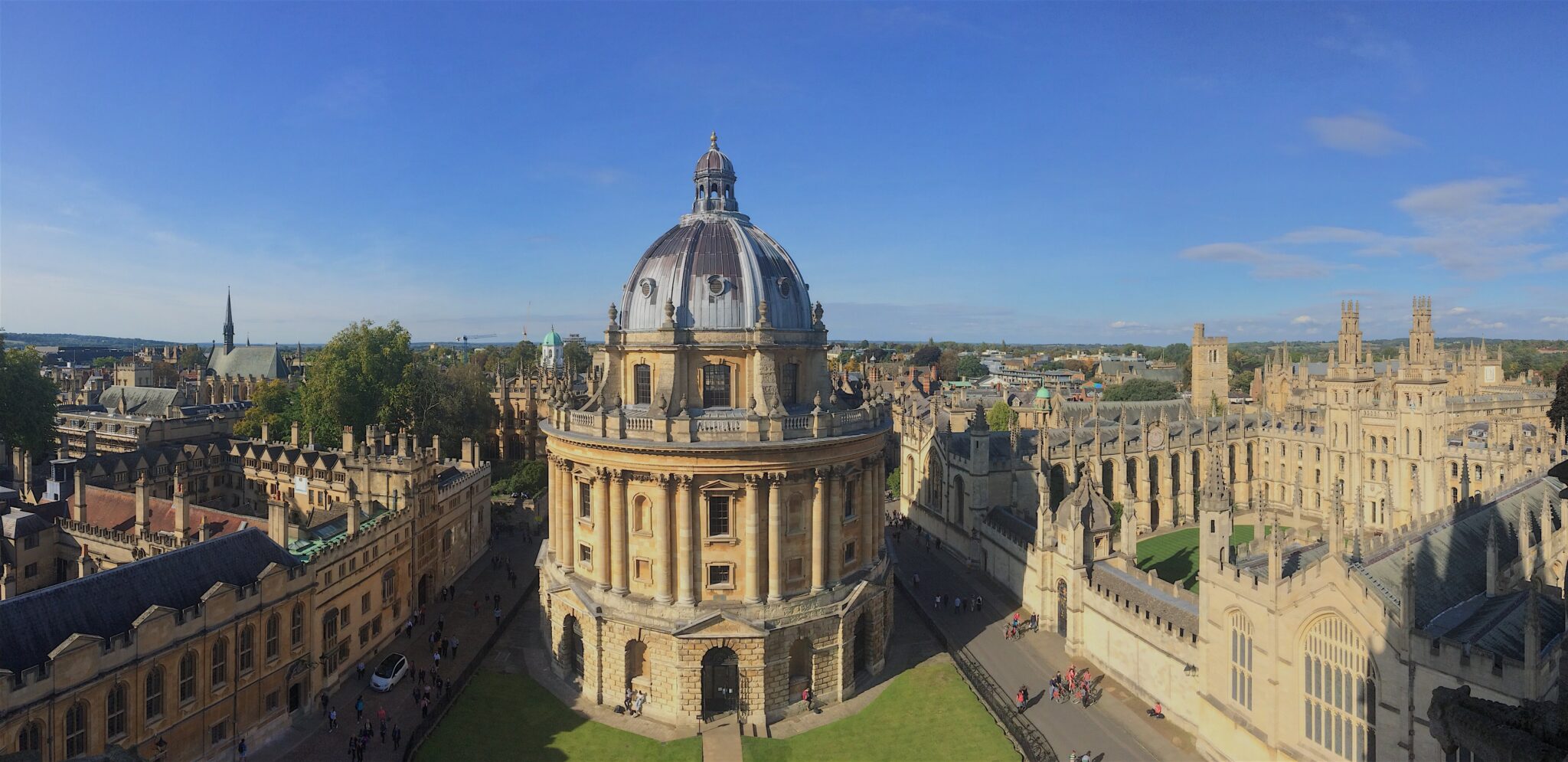 If you prioritize safety and greenery, the Complete University Guide names Oxford as one of the Top 10 Safest Student Cities. Oxford is a historic city near the West of London. It's full of gardens, parks, green spaces, and surrounded by rivers to inspire you in your studies. So if you ever need a breather, you'll never run out of beautiful places if you study at the University of Oxford.
According to the Complete University Guide 2021, the University of Cambridge is Number 1 in its teaching excellence. The quality of its graduates is incredibly top-notch, that The Graduate Market in 2020 names Cambridge as one of the Top 10 Universities most targeted by the UK's leading graduate employers. The 110 Nobel Prize Winners from the University of Cambridge attest to the school's world-class teaching and research prowess.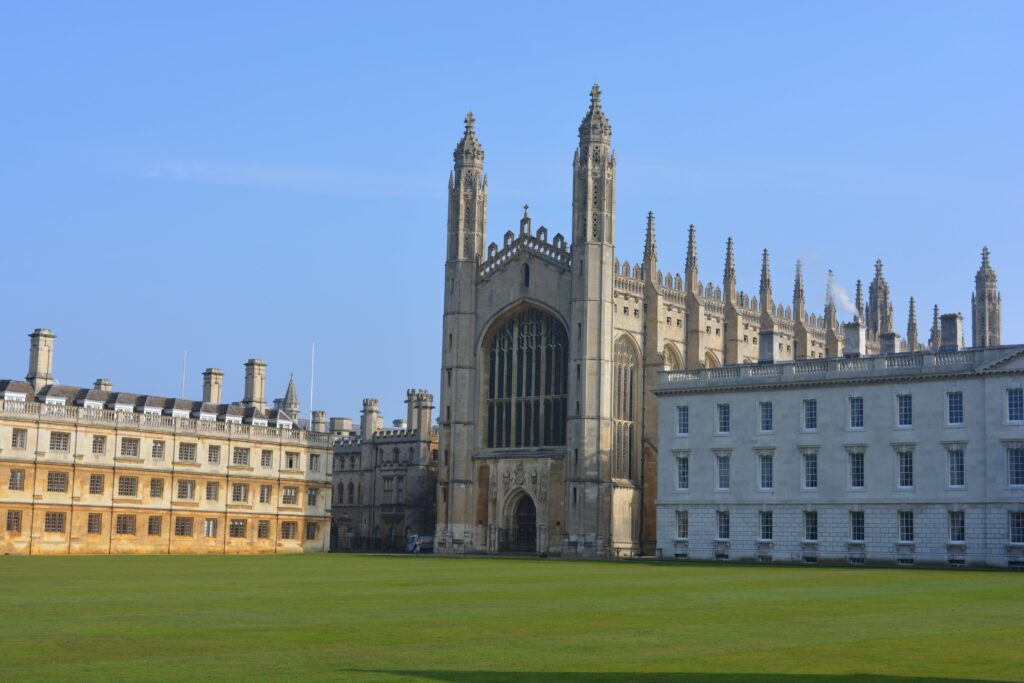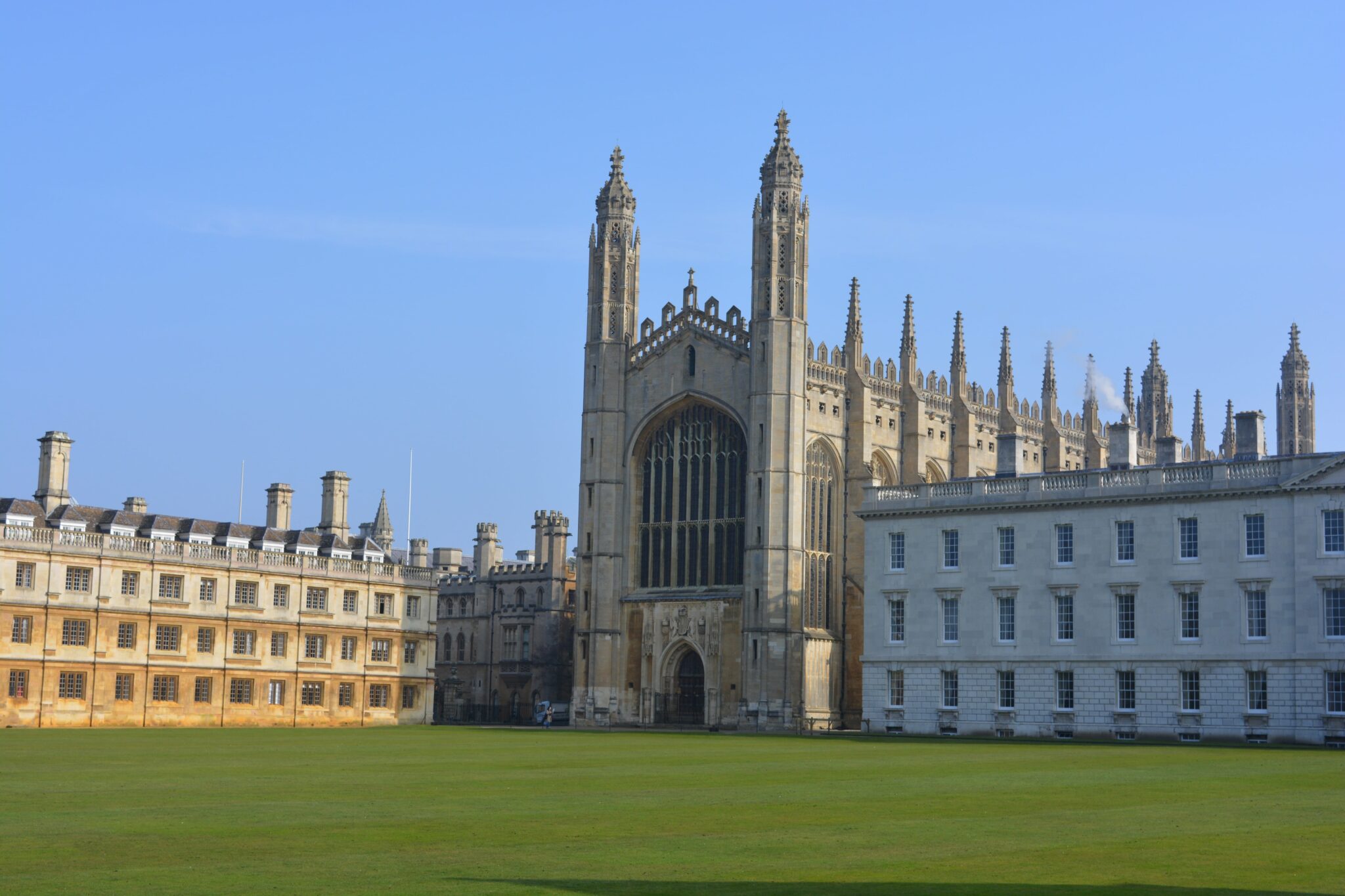 The University of Cambridge is one of the top law schools because 98% of its law graduate students are employed or are pursuing further studies. Those who are employed enjoy an average annual salary of £24,800. Many of the graduates become legal associate professionals, teaching and educational professionals.
Studying Law at the University of Cambridge gives you an understanding of Law in its historical and social contexts and the essential ideas and methods you will need to succeed in your future law career.
The University College London has been disrupting the status-quo since 1826 in England. It's the University College London that first began to accept women to university education. It's also the first to admit students of any social or religious background. Plus, it's the first university to teach Chemistry, Engineering, German, and English.
You May Like: What Can You Do With A Law Degree?
The 3-year Law course at the University College London combines theoretical study with hands-on experience and skill-based training. After year 2, you'll have the option to spend an extra year studying law abroad in Australia, Singapore, or the USA.
University College London is among the best universities for law because 91% of the students praise the staff thoroughly explaining the subject. Also, 94% of the University College London's law graduates are employed or pursuing further education. With an average salary of £22,000.
If you're passionate about changing the status quo and finding a better way, you'd want to check out the University College London.
Do you want to maximize your employment prospects? Then you'd want to take a second look at Durham University. It has the highest employment rate in the UK, with over 97.9% of its graduates employed or enrolled in further study.
As a member of the esteemed Russell Group, it's continually ranking as one of the top universities in the UK. The Times and The Sunday Times Good University Guide 2022 and Complete University Guide 2022 names it Top 6 in the UK. The Guardian Good University Guide 2022 ranks 5th in the UK.
With Durham University's credentials, you can expect that it's one of the best universities for law in the UK. Durham Law school is a world-class, award-winning staff that trains law students to have meaningful careers. As a result, 97% of its graduates are employed or enrolled in further study. Those who are employed have average annual salaries of £22,000.
Durham University may be your best option if you want to kickstart your career to its full potential. And if you're a fan of the colleges in Cambridge and Oxford then you'll love Durham.
If you're anxious about your future career prospect, you may want to look into King's College London. It has a robust 194,000-worldwide alumni network you immediately become a member of once you graduate. Networking while studying is the best way to advance your future law career. The Times Higher Education's Global Employability University Rankings 2020 ranks King's College London fourth in the UK for employability.
It's globally known that King's College London is one of the best universities for law in the UK. Discover Uni states that 80% of the students agreed they were happy with the course. Within 15 months after graduation, 70% find employment or pursue advanced studies. Plus, the school's ideal location near the Law Society and Royal Courts of Justice serves to spur you further in your studies.
If you want to be a part of a strong global alumni network to achieve your career goals, King's College London may just be the right university for you.
The University of Glasgow was established in 1451 and is a member of the prestigious Russell Group. The National Survey 2020 claims the University of Glasgow is the 2nd in Russell Group for student satisfaction. What's more, 95.9% of its graduates find employment or engage in advanced studies within six months after graduation.
Zooming in on the University of Glasgow's Law school, you'd be happy to know that the Complete University Guide 2021 ranks it as the No. 1 Law School in Scotland and No. 5 in the UK, so as you can see it's one of the best law schools. Many of its graduates work in the European Commission, internal courts and law firms, and banking and finance.
Want more fantastic tidbits? Here's an exciting fact for you, Time Out 2019 names Glasgow as the friendliest and most affordable city in the world! You have over 90 gardens and parks to visit, a food quarter to enjoy, and much urban art to appreciate. These additional factors mark the University of Glasgow as one of the best universities for law in the UK.
The University of Edinburgh has given its students first-rate teaching for more than 425 years. You can always find the University of Edinburgh among the Top 50 best universities in the world. The QS World University Rankings 2022 ranks its graduates as the world's 25th by employers.
If you're aiming to be a lawyer in Scotland, the University of Edinburgh may be the best option for you. The 4-year course is specifically designed to prepare you for a bright career in Scotland. It also gives you the foundation you need should you want to proceed to further study.
In case you're looking for flexibility in your career options, you'd be happy to know that many law graduates from the University of Edinburgh don't necessarily practice law. Instead, they choose to try out other career options, including government work, politics, financial services, public policy, and journalism. Taking Law from the University of Edinburgh gives you perfect grounding for these sectors since it's among the best universities for law.
The heart of everything the Queen Mary University of London does is diversity. Its student body consists of over 160 nationalities. True enough, only 34% of its law students are UK natives. A staggering 66% come from other countries worldwide. So if you're looking forward to making a global network of intimate friends, consider enrolling in Queen Mary University.
You'll have a globally recognized education if you choose Queen Mary University. It's one of the illustrious 24-member Russell Group. The Times Higher Education World University Rankings names it as Top 13 in the UK.
Queen Mary's Law degree focuses on argument and communication, analysis, and attention to detail. Pursuing this 3-year course will serve as your first crucial step to becoming a solicitor or barrister. Rest assured, you'll have all the training you need to meet the Bar Council and Law Society requirements efficiently.
If you want more experience, you can extend your study by one year for the opportunity of working at leading international law firms. The best part? You'll get paid! These firms include BCLP and Reed Smith.
Wrapping It Up
Graduating from the best universities for law will broaden your horizons and make you more appealing to employers. So it's only natural that thousands of students choose these prestigious institutions all over the UK every year.
If you're a motivated high school student looking to study law at university then our summer programmes in Law are the perfect way to excel your skills.
Are you one of them? If not, what are you waiting for? Don't lose out on this opportunity!
Still debating your course choice? Choose from these best universities
Subscribe to the Immerse Education newsletter
We'll send you our company updates and latest news. Subscribe for free by completing the form below.