Home » Study Tips
Best Apps For Students – 27 Useful Apps [2023]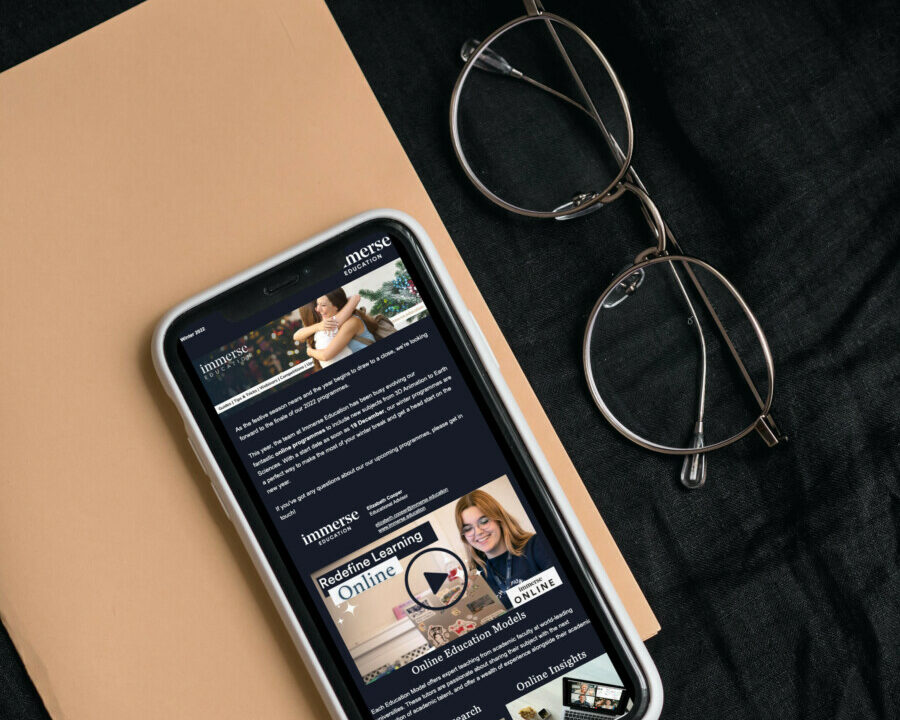 Back
As a student, you know just how overwhelming the daily responsibilities can be. From school work to extracurricular activities, it's easy to feel like there's just not enough time in the day. And with smartphones always within reach, it's even harder to stay focused and organized.
In fact, studies show that the average teenager spends over 3.5 hours a day on their phone, which can lead to decreased productivity and subpar academic performance.
But what if I told you that your smartphone could be your secret weapon for academic success? With the right apps for students, you can turn your phone from a distraction into a powerful tool for learning and productivity. From note-taking apps that keep you organised, to productivity timers that help you stay focused, to budgeting apps that help you save money, there's a wealth of resources available specifically for students.
Let's picture this scenario: you're able to easily schedule your day, set reminders for upcoming assignments, and stay focused during study sessions. With the help of task management apps, productivity timers, and study aids, all of this is possible.
By incorporating these tools into your daily routine, you'll be able to gain control over your schedule, reduce stress, and ultimately achieve academic success.
So why not embrace the technology and use it to your advantage? With the right apps, you can make the most of your time and reach your full potential. Don't let your smartphone hold you back – turn it into your study buddy today!
1. Evernote – One of the Best Productivity Apps
Why is Evernote one of the best productivity apps for students? Because of the following reasons:
You can use the app for taking notes anytime, anywhere, and then it automatically syncs across all your devices. Plus, you can access them even if you're offline. What a way to make student life easier!
Organise your notes into notebooks and group similar notebooks together into stacks.
Do you love to capture supplementary images and PDFs to add to your notes? You can do so. Even scans and audio!
Evernote has the Web Clipper feature to save web pages and annotate them.
Worried that you'll get lost in notes? Don't! Because it has an efficient Character Recognition (a.k.a. search feature) for you to find a full page just by using keywords. You can also tag your notes to keep your lecture notes organised.
Evernote integrates with Google Calendar to help you stay on top of your due dates. Other apps include Gmail, Google Drive, Slack, and MS Teams.
2. Notion – Most Versatile Note-Taking App of All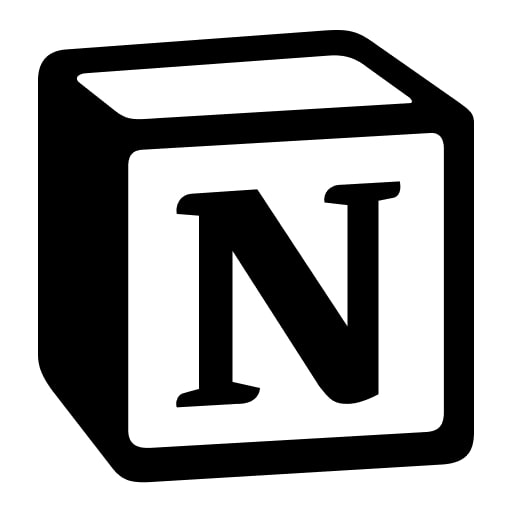 Notion is the most versatile app because of the sheer number of ways you can view a single database. View options include:
Table
Board
Gallery
List
Calendar
Timeline
Do you want to create a table containing the topics you've discussed so far for your Chemistry class? Sure. You can then add the date to see it on Calendar or Timeline view. Or add photos and check out the Gallery view.
Plus, you also have the option to click on each topic on the table and open a whole new page where you can write down your notes. So the app is like your wiki but way more customisable! That's why it's known as the "One Workspace."
You can also connect and collaborate with friends on Notion to assign tasks and share notes. Does it also sync across your devices? Yes! And can you use it offline? Definitely.
3.  Notability – Best Ipad App for Students
Notability is created explicitly for your Ipad because the emphasis is on sketches and hand-written notes using your Apple pencil. Such is the smoothness of its ink that you forget you're writing on a digital platform! Thereby giving you total freedom on what to write and draw and where.
Complete freedom in writing is especially essential in subjects such as Maths and Chemistry. Writing a formula in Maths is way easier than finding the right symbol to type it. The same goes for Chemistry. Isn't it easier to draw and label the chemical structure of benzene directly on your Ipad?
What's more, you can also upload scans of PDFs and textbooks and then hand-write your annotations.
What else makes Notability one of the best note-taking apps? The Replay feature that allows you to capture audio and sync it to notes. So you don't skip a beat in your teacher's lessons!
It's also easy to share your class notes with others using the Notability Gallery. Here you can publish your work for others to see and check out other people's work for inspiration!
4.  Office Lens – Take Photos of Whiteboard and Notes!
Are you searching for a free scanner app that lets you take a picture of
Printed documents
Business cards
Whiteboards
Receipts
Sticky notes
and Posters?
Office Lens and could that for you and convert them into editable digital files using the Optical Character Recognition (OCR) feature. Which you can save and store so they won't be easy to get lost. Then share them with your friends for a fruitful group study session.
Another reason why OCR is practical is the search function. It's difficult to look for a specific keyword when you have to scan images with your eyes. But it's easy when the software can read the texts on images, enabling you to use the Search or Find command.
Office Lens integrates well with Microsoft apps like OneNote, Word, and Powerpoint because it's a Microsoft product. Hence, it's hassle-free to sync your notes to OneNote.
5. SoundNote – Best Audio-Recording App for iPad and Mac
With SoundNote, you can
Type
Draw
and Record audio at the same time.
Gone are the days you miss essential information!
Here's a cool feature. When you tap a word, SoundNote will automatically jump to the audio point when you wrote it. Why is this useful? Say you were listening to a lecture and wanted to remember a critical detail, so you write, "REMEMBER THIS!"
The next time you revisit your notes, tap "REMEMBER THIS," and voila! The audio will jump to the exact timestamp you "bookmarked." The same feature works with sketches.
Saving and sharing are efficient in SoundNote. You can share via email or transfer to your Mac when you're done. It also records audio files in the M4A format for hassle-free storage. Do you know that one hour of excellent quality is only 25MB?
You can think of Google Drive as your personal Cloud school bag. You can store your files and documents online for fast collaboration with your group mates. But do you know you can store over 100 different file types? Think PDFs, Microsoft Office files, and the like.
It also makes it simple to access your files from multiple devices. Are you memorising definitions while on the run? No problem! Pick up your phone and scroll through the file you uploaded from your laptop.
GDrive has seamless integration with
Google Sheets
Docs
Slides
Adobe
Slack
DocuSign
Atlassian and more.
7. Google Calendar – One of the Best Planner Apps for Students
In need of a free time management app that allows you to share your schedule with others? Google Calendar got you. It allows you to
Create different calendars for different parts of your life (e.g. for school, family)
Schedule tasks and classes
Set reminders
Colour code your tasks and schedules
Automatically notify or invite teammates with your schedule via Gmail
Collaborate with classmates
Google Calendar is one of the most helpful apps when it comes to planning out your schedule and sharing said schedule with others.
8. MyLifeOrganized (MLO)- Powerful Student Planner
MyLifeOrganized will help you make your task management straightforward by making it simple to create checklists and tasks. Plus, it has a drag-and-drop feature to rearrange items according to your need.
But here's the catch, not all tasks are as simple as they look on paper. "Studying math" is a huge task that requires subtasks, such as:
Read textbook
Answer the quiz at the end of the chapter
Review notes
Rewrite notes
Make flashcards
Watch Youtube Tutorial Video
That's why MLO offers the following features:
Outline Hierarchy allows you to break a task into smaller, more doable subtasks – which can further be divided into yet smaller tasks (and so on until infinity.)
You can add due dates and dependencies for more orderly tasks.
And contexts to add more necessary information.
MLO can autosuggest a smart list of tasks to help you solidify your plans.
The dual view allows you to use the Getting Things Done® productivity system or other methodologies that suits you best.
Get smart reminders when you arrive at your designated location. For instance, MLO can send you your book list when you arrive at the library.
Create new tasks by sending an email straight to your MLO inbox.
Sync across all your devices to stay organised.
9. Todoist – For Organised To-Do List
Todoist is a tool that allows students to have better clarity and focus. How? By offering the following features:
Recurring Dates to help you build solid and productive habits. Do you aim to start studying every 7pm from Mondays to Wednesdays? Todoist will remind you of it without you having to reset anything!
You can view your priorities in a snap with the automatic sorting of tasks into the

Today
Upcoming
and Custom Filter views

Create tasks and break them into subtasks.
Set deadlines and schedule reminders.
Tag tasks according to the priority level
Share your projects with your group mates and discuss tasks in the comments.
One of the formidable features of Todoist is its diverse integrations for various functions, such as
Automation (e.g. Zapier, Apiway)
Productivity (e.g. Boardy, Habit Tracker)
Communication (e.g. Gmail, Slack)
Calendars (e.g. Akiflow, BusyCal)
Browsers (e.g. Firefox, Chrome)
Time Tracking (e.g. HourStack, Flat Tomato)
Alexa
Project Management (e.g. Trello, Jira)
10. iStudiez Pro – One of the Best Apps for Students on Macbook
iStudiez Pro is the perfect planner and grade tracker for students who want better control of their performance. Having this app on your Mac will make your life so much simpler.
Here are features that'll help you start your academic life with a bang:
Aesthetic layout of your daily schedule and tasks in real-time mode 
so you can stay in the present moment. Let the app handle the future!
Colour dots to help you see what each date on the calendar awaits you. You can quickly spot lurking deadlines with a brief glance.
You can sort your homework according to date, priority, and course. Input the grades you will receive for automatic grade calculation later on. And don't forget to specify the deadline so you won't miss it!
iStudiez Pro offers a powerful planner by helping you monitor

Class details (i.e. time, location)
Teacher Info
Holidays
Grades (viewable in a graph)

There's an inbuilt grade calculator to help you stay on top of your GPA. And yes, it accommodates letters and percentages! 
You can use two widgets, including one for assignments and the other for your schedule. Saving you time from having to open yet another app as you begin your day. Just glance at your widgets, and boom! You know what to do. 
It takes no effort to integrate iStudiez Pro with the macOS Calendar app.
What's more, you can sync your data across several devices, including:
iPhone
iPad
Windows PC
Android
11. Trello – The Digital Sticky Note App
What do you use sticky notes for? To remind oneself of important information, right? Great! Now think of Trello as your digital sticky note application where you can
Name a card (e.g. Answer 5 homework questions)
Add colour labels to each card (e.g. Yellow for Maths, Green for Biology)
Group cards in one column
Name each column (e.g. to do, doing, done)
Drag & Drop cards from one column to another (e.g. from "to do" to "doing")
Add due date
Collaborate with groupmates (e.g. assign cards to a person/persons)
Add attachments (e.g. attach Word file "Homework Answers)
Make a checklist in the card itself to create subtasks (e.g. read pages 34-45)
Automate your cards (e.g. when the checklist is complete, automatically move the card to "doing.")
Trello is a tool you can customise in many ways according to your needs, such as
Class schedule planner
Daily tasks
Assignment tracker
Flashcard/reviewer
Project management with your groupmates
12. MyStudyLife (MSL)- Never Forget an Assignment! with this Online Planner
Often forget your assignment? Let's get to the solution by checking out MyStudyLife. You can stay organized because of its three main features:
First off, scheduling in MSL is intuitive because you can specify right away when a class starts and ends. And by that, we don't only mean the actual time schedule but also the semester or term date, so you can coordinate it with holidays and social events. Giving you a wider lens with which to plan your year.
The genius in this is that you won't get reminders when you're not in the university. Effectively giving you instant mental refreshment during your much-needed break!
Let's check out how MLO handles tasks. Like other apps, MLO also gives you the liberty to assign deadlines and task types. What most others apps don't have is the percentage of how much you've completed your tasks. Is it 80%? 50%? Giving you a more precise estimation of how to manage your time and energy for the day.
The Reminder is another helpful feature of MLO. You can enable or disable this feature with
You also have the freedom to choose when you want MLO to remind you of these important occupations. Helping you keep your academic life in sweet order.
13. Chegg Study App – Best App to Get Help for Your Homework
Do you need detailed step-by-step solutions for your homework and exam preparations? It's Chegg Study App you're looking for. Chegg provides several study materials to make your study time more productive, including:
Millions of step-by-step solutions
Expert Q&A
Video walkthroughs
Flashcards (there are over 500 million existing flashcards you can check out, though you can also make your own.)
You can get help with over 80 subjects, such as
Who are the main users of Chegg? Usually high school and university students. Do you know it's one of the best apps for college students? Yes! Because in addition to the three subjects above, it also provides a vast library of university-level study materials in many more courses, such as
Business
Engineering (i.e. Chemical, Electrical)
Computer Science
Finance
Accounting
Statistics and Probability
Do you need help with a question you can't find answers and explanations for? You can get help from experts. Simply take and upload a picture of your homework question using Chegg's question scanner. The average response time is 46 minutes.
14. Sleep Cycle – Best App to Track your Sleep Schedule!
Need help tracking and analysing your sleep patterns so you can sleep better? Sleep Cycle is your answer. How does it help you fall asleep faster and easier?
Sleep Cycle listens to your sounds to determine your sleep cycles.
You'll receive graphs and data analysis to understand your sleeping habits.
So it can explain to you why you may not be getting the amount of rest you need.
It then gives you guidance on how to adjust your routine for maximum sleep quality.
Sleep Cycle also offers music, stories, and meditations to help reduce your anxiety and relax your body. What better way to have a restful sleep than by calming your breathing?
It wakes you up when you're in the lightest part of your sleep phase, so you don't feel groggy first thing in the morning.
Sleep Cycle wakes you up when you're in your lightest sleep phase, and helps you feeling rested and recovered as you rise to face the day.
15. Quizlet – Create Flash Cards and Quizzes! 
Quizlet is one of the best study apps in the market because 90% of students who use it report that they received higher grades after using the platform. What is Quizlet? It's a popular online learning platform and study tool. The main event? Flashcards.
Memorizing and learning with flashcards is way more effective than just rereading your notes. Why? Because they test your active recall in a way notes can never. The disadvantage is that flashcards are much harder to organise. That's where Quizlet comes in.
You can ditch paper cards with digital ones to have them all in one app.
Which you can access anywhere, even while you're commuting!
No need to waste time making all your cards from scratch because Quizlet already has sets of them in over 100 different subjects.
There's an automatic shuffle feature to spice things up.
Access results, in the end, to know which terms you nailed and which ones you're still learning.
It saves your progress from phone to laptop and vice-versa.
With Quizlet Plus, you can access expert solutions to textbook problems across 64 subjects.
16. Anki – Best App for Flashcards
What makes Anki a unique app for flashcards? Its Advanced Spaced Repetition™ (SRS) algorithm developed by neuroscientists. You no longer have to manually measure how much time you need to stay away from specific cards to enhance your memory.
Anki can do that for you automatically. How? By gathering information on which cards you succeeded in or failed at answering. And how fast or slow you get certain ones correct. From there, it prioritises the cards you have difficulty with by showing them to you more. And lessening the exposure to flashcards that you've already memorised.
Thereby streamlining your study strategy to save precious time and energy.
Here are additional features that make Anki one of the most rewarding apps to use for studying:
You can choose from among a selection of 80+ million ready-to-use flashcards to get the ball rolling. And yes, you can create your own!
The cards are timed, and you have more or less 1 minute to answer review questions.
Anki displays your progress at the end of each session for you to see your progress. Don't forget to celebrate wins, whether large or small!
You can incorporate cards with images, text, and sound for better learning stimulation.
Anki syncs your cards across your devices through the cloud for a seamless experience.
17. GoConqr – Helpful Mind Maps and Flashcards!
GoConqr is the app for everything related to content creation dedicated to helping you in your learning journey, including
Flashcards – help you learn important info fast with a strong visual element to help you recall information more efficiently. One of GoConqr's best features is it allows you to create multiple cards at once by uploading text from a spreadsheet. You can even print them out if you feel like getting away from the screen!
Mind Maps – is an excellent tool for helping students like yourself simplify complex information. How? By connecting the dots via visual information. So you can see how everything fits together. Your comprehension increases significantly when you begin to understand the bigger picture.
Notes – in GoConqr is quick and easy to make. You can create notes rich with media such as links, images, and videos to supplement your learning. You can even add mind maps and quizzes in your notes for superior understanding. The best part? You can learn from other people's notes (e.g. students, teachers) to complete your own.
Quizzes – help you determine how much you really know. You get a better sense of your progress when you use quizzes as part of your review strategy. Are you on the right track? What topics do you need to focus on to get where you want to go? It's stress-free to make quizzes in GoConqr because of its user-friendly quiz-maker tool.
Slides – are perfectfor gathering all your learning resources in one place so you won't get lost in notes and ideas. Compile your materials in an aesthetically pleasing manner using templates and pre-designed themes to inspire you to study in-depth.
Flowcharts -assist you in illustrating detailed step-by-step guides for models and processes. With GoConqr, you can make flowcharts in a jiffy via its drag-and-drop function. You can also add your own pictures & videos and use a variety of shaped connectors. Hence, you'll never run out of creative options!
18. SimpleMind – Create Aesthetic Mind Maps
SimpleMind is a great app to use whether you want help in organising your thoughts or remembering information. It has a user-friendly interface that lets you create aesthetic mind maps without having to watch a full-blown tutorial video. You just know what to do after a simple tour around the application.
Its free-form layout allows you to place your topics anywhere. Unsure how to start using the free-form mode? No worries! Use any of the auto layouts available to unpack the ideas buzzing in your head for a satisfying brainstorming session. What's more, you can stay focused by blocking out unwanted distractions using the autofocus feature.
19. Algebra Touch – One of the Best Apps for Middle School Students
You want to learn algebra. But having to stare at unmoving words and numbers in a textbook for hours on end in your attempt to understand complex mathematical principles can make it extremely frustrating.
What if you discovered a way to learn algebra while playing? Games are a fun and stimulating way to go about learning a new lesson or reviewing an old one. With Algebra Touch, you can enjoy
Interactive lessons
Touch-based input
Custom manipulation
Challenge mode
In-depth instructional videos
Freedom to make your own problems
and Real-time feedback
Resulting in a super visual experience. Algebra Touch is a learning aid that gives you a fresh perspective to see your Maths textbooks in a brand new light.
What topics does Algreba Touch cover?
Prime Numbers
Like Terms
Simplification
Order of Operations
Commutativity
Factorisation
Factoring Out
Elimination
Isolation
Exponent Quotient Rule
and more
Algebra Touch is available for iPhones and Ipad.
20. Mathway – Favorite Math App for High School Students
Mathway will solve your Maths problems for you to help you learn how to do it yourself when you encounter similar equations in the future for your quizzes and exams.
Mathway is the world's smartest math calculator for algebra, graphing, calculus and more! Mathway gives you unlimited access to math solutions that can help you understand complex concepts. Simply point your camera and snap a photo or type your math homework question for step-by-step answers.
Do you know Mathway is considered the smartest math calculator in the world for the following subjects?
Basic Math
Pre-Algebra
Algebra
Trigonometry
Precalculus
Calculus
Statistics
Finance
Chemistry
Physics
Graphing
Need help with a problem? Take a photo of the equation you're having difficulty with or type it using Mathway's dedicated maths keyboard, and receive a play-by-play solution. Here's an interesting fact, do you know that Mathway is powered by Chegg?
21. Zotero – Best Bibliography Student App
Using Zotero is like having a virtual research assistant that helps you with
reference collection
organisation
annotation
citation
research sharing
Here's how it works. You're googling studies and journal articles online to add to your repertoire. With Zotero, you can save the good ones you find with just a simple click of an extension button. What if you end up with 10, 30, or 50? Wouldn't it be a huge waste of time scrolling down each time to find what you're looking for?
Thankfully, Zotero helps you out by giving you the ability to add keyword tags and sort documents into collections. You can even create saved searches for quick access to relevant materials as you snip snap away on your keyboard.
Now comes the bibliography part. It's time-consuming to manually input each reference into the required format yourself (e.g. APA, MLA.) Zotero takes care of this for you by instantly creating bibliographies inside popular word processors such as Word and Google Docs.
It supports a massive range of citation styles (over 10,000!), so you can rest easy and let Zotero handle it. So you can focus on what truly matters – your research content.
22. Merriam-Webster – One of the Most Useful Apps for English Dictionary
Expand your vocabulary with the Merrian-Webster dictionary, a.k.a. America's most useful dictionary. It constantly gives new word games to test your vocab in a fun and interactive way (calling all word nerds!) Here are additional features you can enjoy:
Voice search
Search History
Quick definitions
Audio pronunciations
Word of the Day for fresh words daily
Favourite words
Example sentences
Synonyms and antonyms
Sync across your devices
Apple Watch extension
The Oxford Dictionary is a tremendous app because it has 15 of the biggest Oxford dictionaries compiled in one application, including:
Oxford Dictionary of English & Thesaurus
New Oxford American Dictionary & Thesaurus
Oxford English Urdu Dictionary
Concise Oxford-River Books English-Thai Dictionary
Oxford Softpress English Bulgarian Minidictionary
Oxford German Dictionary
Oxford Hachette French Dictionary
Oxford Spanish Dictionary
Oxford Essential Portuguese Dictionary
Oxford Chinese Dictionary
Oxford Paravia Italian Dictionary
Oxford Hindi Dictionary
Oxford Russian Dictionary
Oxford Greek Mini Dictionary
Oxford Japanese Mini Dictionary
Hence why it's valuable for various speakers, especially for students learning foreign languages. Check out valuable features to help you in your studies:
Up to 1 million words, definitions, and phrases
Audio pronunciations
Antonyms and synonyms
Word of the Day
Topic-specific content
Auto-correct
Favourites – where to put your favourite words
Recent
Voice and fuzzy search
Camera search
24. Grammarly – Best Online Writing Assistant
Do you need someone to proofread what you've just written? Grammarly is your best bud. It's a writing-enhancement platform that uses AI algorithms to check your
grammar
spelling
punctuation
and style in written text.
Gone are the days of bending over your writing for hours, turning every stone to check for missing punctuation and misspelt words. You can sit back, relax, and focus on writing content. Grammarly can handle the grammar for you. How? Using its
Advanced grammar and spelling checker
Real-time suggestions
Suggestions to shorten wordy sentences
Tone detection
Clarity improvement
Synonym finder to enhance vocabulary
Smart autocorrect
Emoji prediction
Personal Writing statistics
25. Mint – Best Budget Tracker 
It's not easy taking care of your finances when your mind is already too-full of the subjects you need to study. Thankfully, Mint is around to help save you from being broke this semester. It's a perfect personal finance app for students because of the following features:
User-friendly interface
Custom budget
Subscription Monitoring
Spend tracking
Personalised insights
It's much easier to monitor your money with Mint since you can see everything you get and spend in one application. You'll get to know yourself better as well by checking out your spending trends. And don't worry; you'll receive an alert when you're close to overspending!
Around 24 million people use Mint to help them reach their financial goals.
26. BigOven – Extremely Useful App for Meal Planning
Studying on an empty stomach is an absolute bummer. But subsisting on a student budget won't give you many food options, right? Nope! BigOven will prove you otherwise. Here's how BigOven is a great help for students – it can give you recipe suggestions based on the ingredients you have on hand.
You don't have to bend backwards to figure out how to cook your leftover ingredients.
There is no need to buy ingredients out of budget just to cook elaborate recipes.
Minimise instances of throwing away ingredients because you don't know what to do with them.
Other features include
Search more than a million recipes for inspiration.
Gather all your recipes in one location for instant access via the BigOven Clipper.
Organise your list using folders and filters.
Snap hand-written recipes with the RecipeScan tool
Join a community of over 5 million+ cooking enthusiasts.
Use the Meal Planner tool to plan your meals and automatically add the necessary ingredients to your grocery list.
Share your meal plans with your family and friends.
27. Brain.fm – Best Music App to Improve Focus
It's easy to lose focus or get bored when studying. But what if you discovered that neuroscientists have come together to create music for your brain? With Brain.fm, you can listen to science-backed music to help you thrive in three main categories
The usual types of music you hear are designed to grab your attention. That's why it can be disruptive to your focus. Imagine making your brain undergo a tug-of-war between studying and jamming.
But Brain.fm is different because
Rather than grabbing your attention, it makes you pay attention to what it is you're doing to optimise your performance
It guides your brain using neuromodulation so you can get into your desired mental state at will. 
The timed music blends into the background for a distraction-free environment.
It stimulates your brain that supports sustained attention when you're studying.
28. RefME
Urgh, we know references for your essays and research work is tiresome. Referencing can be a real headache, especially when you're trying to keep track of all the books and resources you've used. But, the good news is, RefME has come up with a solution to make your life easier.
Available on Android, iPhone, and iPad, this award-winning app makes referencing a breeze. Whether you're searching for book/journal titles, DOI, ISBN, or ISSN, copying or pasting URLs, or even scanning barcodes, RefME has got you covered.
For new students, RefME offers access to thousands of open educational resources, making it easier for you to start your academic reading and research. No more endless scrolling through Google, trying to find relevant papers.
One of the biggest advantages of RefME is its ability to export references into hundreds of different styles, including APA, MLA, Harvard, Chicago, and RSC. This means you don't have to worry about making sure your references are consistent, as the app will take care of it for you.
Which App is Free for Studying?
The apps that are free for studying include: Mathway, Algebra Touch, Merriam-Webster Dictionary, Oxford Dictionary, Office Lens, Notion, Evernote, GoConqr, SimpleMind, and Notability.
Of course, many of the valuable features may only be available in the paid version. But the free version is valuable in letting you try which one works best for you before committing to payment.
What is the Most Useful Learning App?
Need detailed guidance on how to answer your homework? Chegg Study and Mathway can give you expert answers. Algebra Touch is also valuable when it comes to learning Algebra in a fun, interactive way.
What if you want help learning new words and expanding your vocabulary? Check out Merriam-Webster and Oxford Dictionary.
Want to speed up your learning process by creating flashcards and mind maps? Try any of the following:
Quizlet
Anki
GoConqr
SimpleMind
What is the Most Useful App for High School Students?
Quizlet may be the most useful app for high schools students because, 2 in 3 high school students in the US uses Quizlet, with over 60 million learners per month and 90% of students who use Quizlet report achieving higher grades.
Want to Create Your Own Educational App?
Do you know how the massively successful Quizlet app began? Because Andrew Sutherland created his own study tool in 2005 to help him ace his French vocab test. And he did! Sometimes, creating your own educational app is best to cater to your unique study needs.
But how and where do you start? We highly recommend attending our prestigious Coding summer school or Computer Science summer school so you can get that expert guidance you will need from none other than Oxbridge tutors themselves.
Subscribe to the Immerse Education newsletter for £100 off your programme*
We'll send you our company updates and latest news. Subscribe for free by completing the form below.