Symposia
Residential Programmes
Multi-disciplinary programmes that cover a variety of interesting and engaging content designed to illuminate potential paths for ambitious young people.
Download brochure
Live and learn in a Cambridge University college
available Symposia residential programmes
Reviews
Testimonials
"
I learned about the disadvantages and advantages a woman faces in the workplace and how to navigate those situations, how to use the skills that I have, and how I can adapt what I've learned on the programme and bring it into real life scenarios in the future.
Of course my favourite part of the program was definitely the people that I've met and the different cultural backgrounds, especially in the Female Future Leaders programme, there are so many people that have different experiences and have come from different places that have different levels of rights and representation – it's been really incredible.
The programme has taught me a lot, and I really enjoyed the people and tutors that I got to meet, and the connections I've made. It really broadened my horizons, especially with public speaking and confidence – it has really helped!
Female Future Leaders Participant
Testimonials
"
I really wanted an opportunity to expand my academic portfolio. A simple Google search led me to the Immerse essay competition, and I thought that this one in particular would be really great for me because there are a lot of opportunities to explore subject-based ideas.
We've learned about intersectionality, womanism, which is a subsection of feminism, and we've learned about unconscious bias misogyny. I feel like all of these things are current in real life and applicable and things we should be aware of.
I've developed as a person in multiple different ways. This course in particular has allowed for a lot of self exploration. You're learning about complex concepts and you're being challenged to apply them to your own life, which allowed me to do a lot of introspection and see where I am doing really well, but also where I'm not doing quite so well. My confidence has increased a lot with this course – encouragement about public speaking, being eloquent and taking opportunities as they come.
Female Future Leaders Participant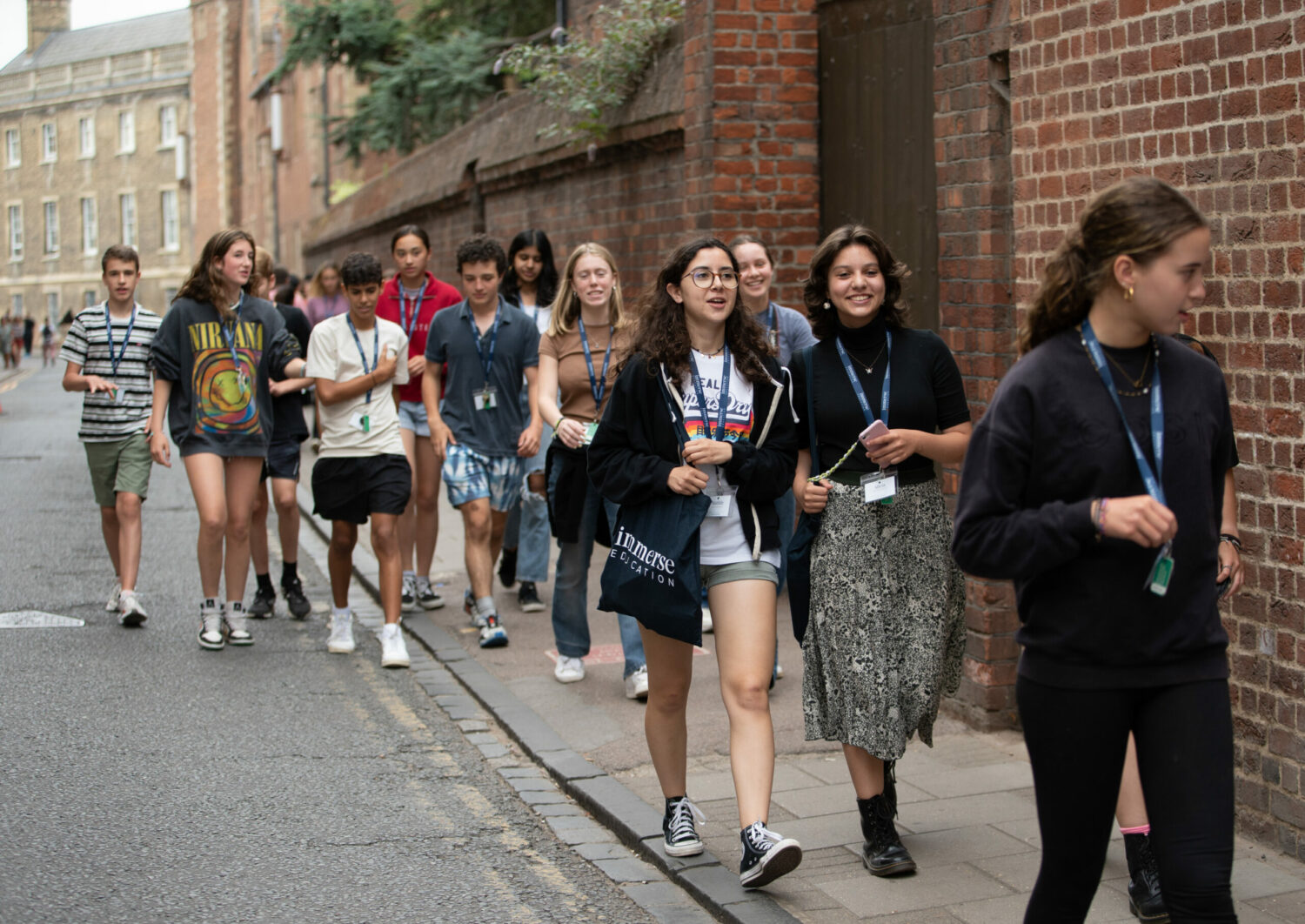 About Symposia Programmes
A "symposium" is a conference of intelligent minds coming together the discuss, explore and analyse different types of content.
Our symposia programmes are multi-disciplinary courses that cover a wide variety of material that has been carefully designed to stimulate and inspire you to find your place in the world.
The courses are ideal for ambitious and motivated young people who are still deciding on the direction of their life, and want to learn about the choices they have available to them.
Have a question?
Our expert team are ready to help.
Contact us