Home » University » Learn About Oxford City & Oxford University
Best Parks In Oxford – 9 Beautiful Options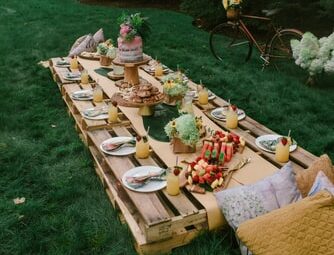 Back
Are you wondering where the best parks in Oxford are so you can take a break from the intense pressure of academic life? We always recommend our Oxford summer program for high school students to spend some time in the tranquil parks below and relax. Even the brightest minds need a break!
Thankfully, this post will give you some of the most beautiful parks you can visit and unwind in.
1. Christ Church Meadow
Christ Church Meadow is a haven for students, teachers, visitors, and rare English Longhorn cattle. You'll find the vast green expanse right at the heart of the buzzing city of Oxford. Rivers Cherwell and Isis surround the peaceful meadow, making it a scenic spot for walks and picnics. It is free and open daily to everyone until dusk.
What are the things you can do in Christ Church meadow? Sit on a bench and watch people row their boats by the river. Stroll in tranquillity away from the busy high street. Or lay on the grass and listen to your favourite music.
It's also one of the most famous colleges in Oxford, and if you're looking for a detailed breakdown of exactly how many colleges are in Oxford, then ponder no more.
2. Oxford Botanic Garden
Guess what the oldest botanic garden is in the UK? Yes, you guessed right. The Oxford Botanic Garden. It houses a staggering 5,000 different plant species!
The park can cultivate plants that live in various ecosystems within their glasshouses, including some of the world's rarest plants. Its mission is to share the scientific wonder of plants with the world.
What can you do in the Oxford Botanic Garden? Participate in guided tours, which you can book in advance. Buy best-seller souvenirs in their shop. Or enjoy the lovely sight of carefully arranged plants.
3. Florence Park
Florence Park is home to beautiful flowerbeds located in East Oxford. You can hardly step foot in it without a festival or family-oriented activity. It has a vast adventure space to accommodate even the most playful and curious. The park is ready to receive eager visitors at 8 am each morning.
Our oxford mentors always boast that this park is a great break from the perils of studying in some of the best libraries in Oxford – it's a hard life being a student in Oxford!
What can you do in Florence Park? You can play tennis at their courts. Get your dose of adrenaline flying in their zip line. And oh, did you know they have a golf area for some putting sessions?
4. Port Meadow
Port Meadow is known as "Oxford's oldest monument." Why? Because it has barely changed since prehistoric times. Do you know that the ancient people buried their dead here during the Bronze Age? You can still see them 'to this day, more clearly from their air as shallow circular markings.
What can you do in Port Meadow? Walk and see wild species of horses, cows, and wildfowl. There are picnic benches available for you to lounge in. You can go fishing by the river if you bring your equipment and license.
5. Bury Knowle Park
The Bury Knowle Park is one of Oxford's most picturesque parks. Perfect for casual picnics or formal events. The various Narnia-inspired sculptures add humour to the scene. Fantastic for fans of the series!
Related Read: Famous People Who Went To Oxford
What can you do in Bury Knowle Park? You can jog or take a walk with your dog. Sitting along the benches is ideal for reading or children-watching. The park is an excellent place for you if you need a coffee session under the sun amidst the old trees.
6. Cutteslowe and Sunnymead Park
Are you wondering what the largest park in Oxford is? It's Cutteslowe and Sunnymead Park, covering over 42 hectares of land. It's a semi-natural wildlife park for visitors to enjoy with a woodland community to give shade and fresh air.
What can you do in Cutteslowe and Sunnymead Park? There are a variety of fun activities. You can play football on the grass pitches. Feed ducks at the duck pond. Or play beach volleyball with your friends!
7. Shotover Country Park
Shotover Country Park is an 18-century country house considered an essential national wildlife site. You can find it near Wheatley, Oxfordshire. The scenic park is open to everyone for free. It's a fantastic place to enjoy leisure time in the countryside.
What can you do at Shotover Country Park? You can follow any of the three trails starting at Mary Sadler's Field. You can cycle along a 5km path beginning at the Shotover Plain. If you're itching for a more thrilling adventure, you can contact the park authorities for geocaching permission.
8. Hinksey Park
Hinksey Park contains Pine Trees and Giant Redwoods towering over beautiful green and water spaces. The park is alive with numerous wildlife species, including:
seabirds
bats
water-fowl
and freshwater sponges
It's an excellent place for picnics and sporting activities.
What can you do in Hinksey Park? Swimming! Don't forget fishing and scuba-diving. Also, the Splash Area is open from May to September and is free for the public to use. Walking and cycling are fun activities to participate in as well.
9. CS Lewis Nature Reserve
The CS Lewis Nature Reserve consists of woodland and a pond that once belonged to the famous author of Narnia. Rumour has it that he used to wander on its tranquil slopes while he was writing his children's series. One of the reserve's highlights is its comprehensive collection of wild aquatic plants. Fascinating animals like toads, damselflies, and dragonflies appear during specific seasons.
What can you do in CS Lewis Nature Reserve? If you're a huge fan of CS Lewis, you may want to tour the inside of the house. Don't forget to book an appointment, and bring your friends along!
Are You A Motivated 13-18-Year-Old Student?
Immerse Education offers award-winning summer courses in Oxford, where you get to stay in the prestigious colleges of Oxford, taught by expert tutors from the top universities worldwide.
Subscribe to the Immerse Education newsletter
We'll send you our company updates and latest news. Subscribe for free by completing the form below.