Home » University » Learn About Oxford City & Oxford University
Famous People Who Went To Oxford: 9 Famous Examples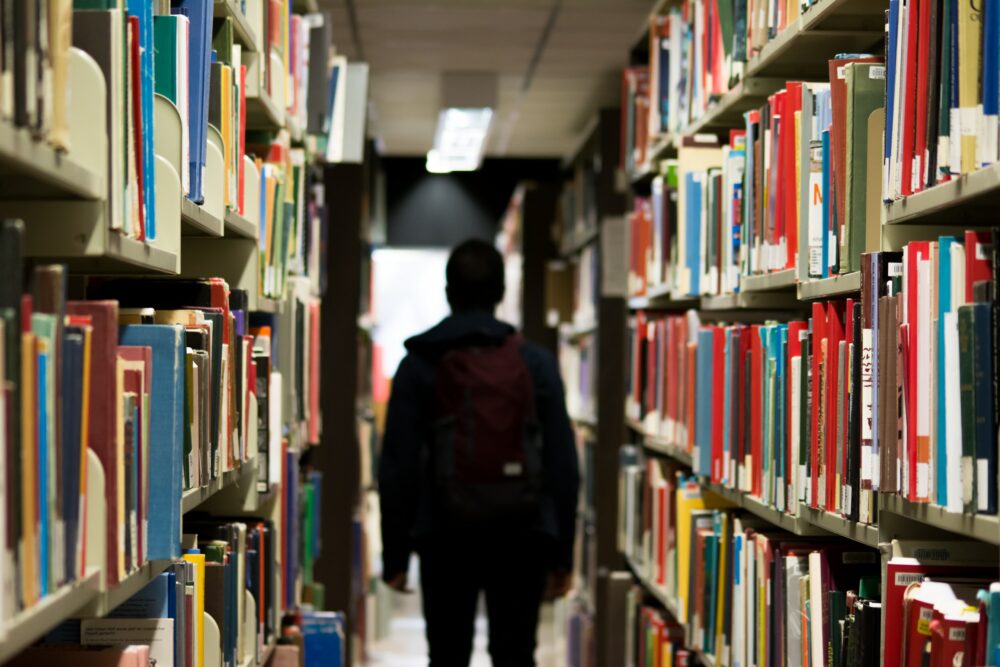 Back
Who are the famous people who went to Oxford? The answer to that question requires a long list of names. Do you know that Oxford has raised over 55 Nobel Prize Winners and 28 British Prime Ministers since its founding? Yet, no one knows the exact founding date!
If you're a student attending our oxford summer schools then who knows? Maybe you'll be the next on this list!
All we know is that it's the oldest university in the UK. And it sure has shaped the history of the world through its illustrious alumni. In this article, you'll encounter some famous people who went to Oxford.
C.S. Lewis – Writer and Scholar
If you've read or watched the famous children's fantasy series The Chronicles of Narnia, then you'd know who C.S. Lewis is! C.S. Lewis (Clive Staples Lewis) was born in Ireland on November 29, 1898. He's one of the most famous people who went to Oxford and authored over 40 books in his lifetime, most of which revolve around Christian Apologetics.
Related Knowledge Hub: Oxford City: University, History & More
After serving France in World War I, C.S. Lewis began his studies in Oxford. There he showed his academic prowess, achieving first-class honours in his various Classics subjects.
From 1954 to 1963, he taught at Magdalen College, Oxford, which is one of the many colleges at Oxford University. 
In the Chronicles of Narnia series, The Lion, the Witch, and the Wardrobe are the most popular. His other notable works include Out of the Silent Planet, That Hideous Strength, and The Screwtape Letters.
J.R.R Tolkien – Author and Academic
There is little doubt that you've read or watched the legendary Lord of the Rings trilogy. With The Hobbit coming in close behind it. The man responsible for writing them is J.R.R. Tolkien (John Ronald Reuel Tolkien), born in South Africa on January 3, 1892.
World War I broke out while J.R.R. Tolkien took English Literature at Oxford University. After finishing his education, he served in what is known as one of the oldest units in the British Army – Oxford University Officers' Training Corps.
It was during his service that he began to write. His experience in war was a significant influence in his writings. He was shedding light on human greed amidst great suffering through his poetry.
After the war, he went back to the University of Oxford. He served as a professor until his retirement in 1959.
Theresa May – Former British Prime Minister
Theresa May (Theresa Mary May) is the second woman UK Prime Minister in history. She also served as the Leader of the Conservative Party from 2016 to 2019.
Theresa was born in Sussex, England, on October 1, 1956. In 1977, she earned her B.A. in Geography at St. Hugh's College at the University of Oxford. After graduation, she began working at the Bank of England for the next few years. Her political career began in earnest when she was elected as Member of Parliament for Maidenhead in 1997.
Theresa May is one of the famous people who went to Oxford and is notable for bringing the UK's national debt down. As part of her economic policy, she promoted job creation, bringing employment rates high across the UK. But the biggest issue she faced was the Brexit movement. She's known for saying, "Brexit means Brexit, and we are going to make a success of it."
Bill Clinton – Former President of the United States
Bill Clinton (William Jefferson "Bill" Clinton) is most widely known as the 42nd President of the United States from 1993-2001. He was born in Arkansas on August 29, 1946. As president, he led his country through "the longest economic expansion in its history."
President Bill Clinton entered the University of Oxford as a Rhodes Scholar. There he established relationships with several students who later became members of his administration. After his presidency, President Clinton founded the William J Clinton Foundation to boost global health and world economies.
President Clinton was the third-youngest president in the history of the U.S., and he left the office with the presidential approval rating of any American president since World War II.
Helen Fielding – English Author and Screenwriter
Helen Fielding won the British Book of the Year award for her novel Bridget Jones's Diary and is one of the famous people who went to Oxford. The massive success of her book made her well-loved by her readers. On February 19, 1958, she was born at Morley, West Yorkshire.
Helen graduated from St. Anne's College, Oxford, with a Major degree in English. She started her career working for BBC's news magazine called Nationwide in 1979. Eventually, she wrote her first novel Cause Celeb.
Related Read: Best Parks In Oxford
In 1997, she published Bridget Jones's Diary in paperback, instantly becoming a best-selling novel. She released the sequel for the book Bridget Jones: The Edge of Reason two years later. She wrote the screenplay for their film adaptations in both stories, starring prominent stars Colin Firth, Renée Zellweger, and Hugh Grant.
Hugh Grant – Actor
Hugh Grant (Hugh John Mungo Grant) is famous for his leading roles in romantic comedy shows, one of which is Bridget Jones's Diary. He was born on September 9, 1960, in London, England. What brought him into the raving hearts of the public was his endearing performance in Four Weddings and a Funeral in 1994, because of which he won a Golden Globe Award for Best Actor.
Hugh first tested the waters of acting during his senior year at the University of Oxford, where he studied English Literature. He first appeared in a student film, Privileged. Afterwards, he joined the Oxford University Dramatic Society.
Among his other awards include the 5th Empire Awards for Best British Actor because of his performance in Notting Hill; London Critics Circle Film Awards 2002 for ALFS Award for British Actor of the Year in About a Boy; and Evening Standard Award for Best Supporting Actor for starring in Paddington 2.
Lord Howard Florey – Nobel Prize-Winning Pathologist
Lord Howard Florey (Howard Walter Florey) won the Nobel Prize Winner for Physiology or Medicine after isolating and purifying penicillin alongside Ernst Chain and Sir Alexander Fleming in 1945. Because of their work, penicillin became available for general clinical use.
On September 24, 1898, Lord Howard was born at Adelaida, South Australia. He studied medicine at both Adelaide and Oxford universities. He proceeded to become an Oxford professor of pathology from 1935 to 1962 and is one of the most famous people who went to Oxford.
Related Read: Libraries In Oxford
Aside from his Nobel Prize, he received many other honours and awards. He received the Medal of Merit of the U.S. Army, the Lister Medal of the Royal College of Surgeons, and more. He has also been appointed as President of the Royal Society since 1960.
Dorothy Hodgkin, Nobel Prize-Winning Chemist
Dorothy Hodgkin (Dorothy Crowfoot Hodgkin) is known for determining the molecular structure of vitamin B12 and penicillin, earning her the 1964 Nobel Prize for Chemistry. Dorothy was born in Cairo, Egypt, on May 12, 1910.
Ever since childhood, she's had a keen interest in crystals. Unfortunately, during her time, girls weren't allowed to study science along with boys. But she had a fierce love for science, and she would not be deterred. So in 1928, she succeeded in joining a course for Chemistry at the University of Oxford.
Aside from her notable Nobel Prize achievement, she also became a part of the Royal Society – the UK's national academy of sciences. She was given the distinguished title of being a member of the Order of Merit only a year later.
Stephen Hawking – Professor and Physicist
Stephen Hawking (Stephen William Hawking) is famous for his theories on the universe's origins. He has extensive studies on exploding black holes and space-time singularities. Stephen was born on January 8, 1942, in Oxfordshire, England.
Stephen is widely known for translating complex physics into understandable bits laypersons find entertaining. His best-selling books quickly made him a household name worldwide. Most famous of which is A Brief History of Time.
He garnered several accolades despite suffering from a degenerative disease called amyotrophic lateral sclerosis. Stephen was awarded the Copley Medal in 2006 by the Royal Society of London. It's the highest scientific award in the UK. No wonder he's one of the most famous people who went to Oxford!
He was also given the Presidential Medal of Freedom in 2009, selected by the President of the United States himself for individuals who have "especially meritorious contribution to the national interest of the United States." Stephen died at the age of 76, on March 14, 2018.
Oxford's Notable Alumni – Who's Your Favourite?
There you have it. You've met some of the most famous alumni from the University of Oxford. Who knows, you may join their ranks someday! Who among the list is your favourite? Why?
Subscribe to the Immerse Education newsletter for £100 off your programme*
We'll send you our company updates and latest news. Subscribe for free by completing the form below.