Home » Study Tips
Why Challenge Yourself in Today's World?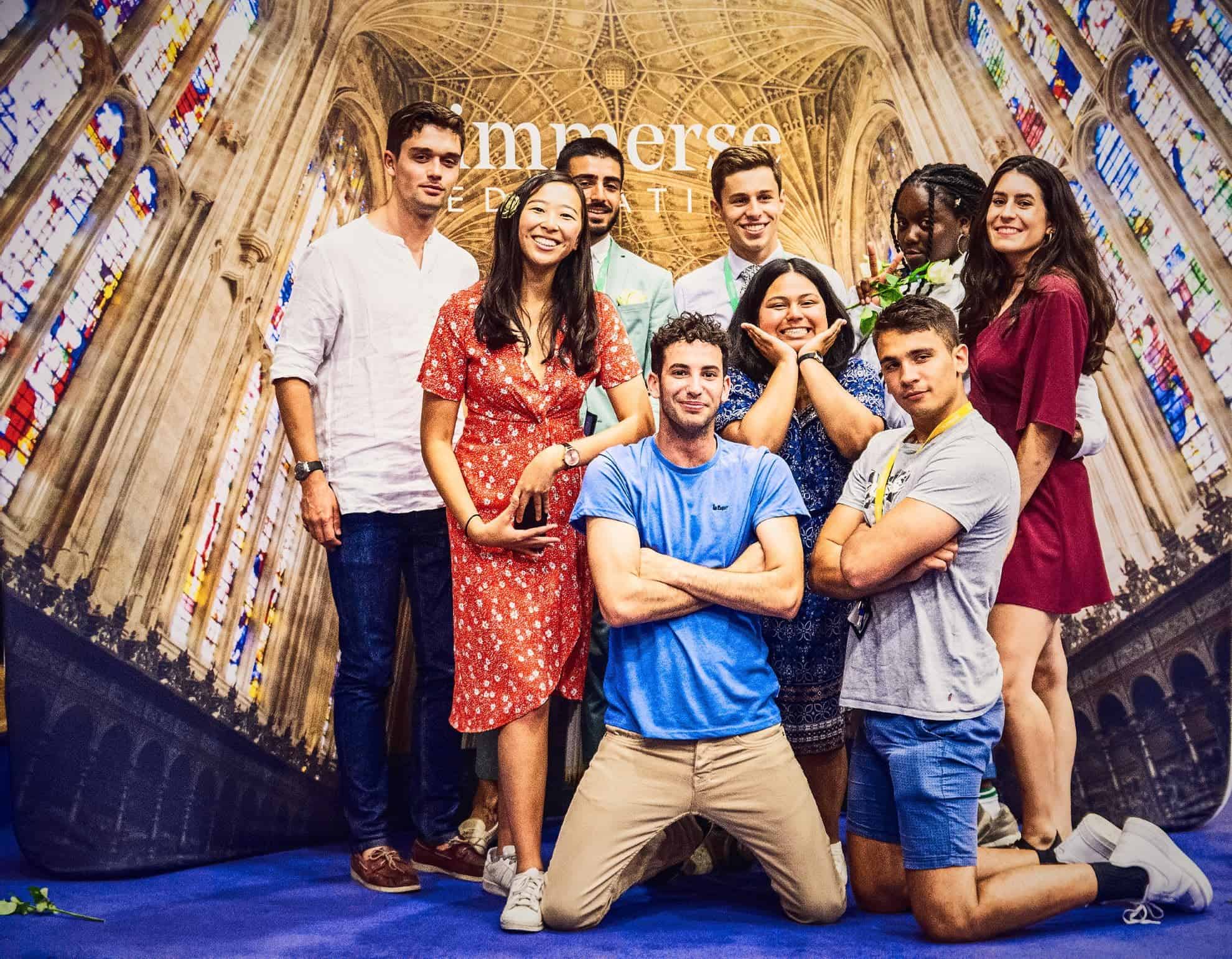 Back
Greetings dear reader, my name is Emilia and I shall be your life coach for the next thousand words! Here, I shall advise, nay, convince you to challenge yourself for your own personal growth.
So why should you listen to me?
Well, I'm lazy. Like incredibly lazy. If I ever gave a TED talk, it would be entitled "How to achieve the most while doing the least".
But I'd probably never start writing it. And yet, here I am writing about doing the exact opposite. Why?
To challenge me.
Reason 1: Immediate pride in yourself
If you achieve something difficult, you feel good. Like the world had written you off, but you won anyway. And everyone loves being a world-beater!
You can start small, picking something you struggle with that can be achieved relatively quickly. It can be a single piece of social etiquette that you keep forgetting; remembering the '+ c' in integration; or mastering the passé composé.
Once you've reached your smallish goal a few times, you can rightly acknowledge and congratulate yourself. If you include friends and loved ones, they can support and encourage you to go again, for the slightly bigger challenges.
It's wonderful for confidence if you struggle with that as I did, and it's a nice thing to motivate you to keep going!
Reason 2: Confidence to aim higher
Meet a few of the smaller targets, and you can set your sights a bit higher. After all, once you've proven you can do some stuff, it stands to reason that the next level up is attainable, right?
You could've set yourself a target of improving your French GCSE grade. I would specify a grade, but I'm from the age of letter grades and your newfangled number grades confuse me…
But yeah. If you'd set a French GCSE target and met or exceeded it, doing well in that French A-level suddenly seems like a real possibility.
It's like climbing stairs. The first floor looks unreachable until you've got yourself onto one of the steps. And the next one. And the next. Keep going and you can gradually achieve what you thought was impossible. Maybe you'll smash that French A-level and go on to study French literature at university.
Reason 3: Doors open to the competitive
By challenging yourself, you can push yourself to achieve stuff. Yeah, you can look at the next step and continue, but you need to realise something else:
You achieve stuff.
This path of continually reaching for the next branch is littered with successes, growing ever larger and shinier. And success opens doors. People will want to hire you, teach you, involve you in their projects.
So you could keep pushing yourself. Your good grades lead to more education and more good grades. Suddenly, you have three degrees and a job lined up in the civil service. And you keep going, with that glittering CV, creating more opportunities for yourself. Networking, learning, working.
Reason 4: Ambassador to France
What? There's no reason why you can't be…
But if you've got a lofty ambition or unlikely dream, challenging yourself to make those baby steps at the start can lead you to that dream before you've even realised it.
Remember I said I was lazy at the start? I wanted to be a doctor, but couldn't be asked with the work…
… I'm now in my fourth year at uni reading medicine.
And I swear, when looking back at who I was before I started pushing myself, it feels like it's been a week. It could have a mere week since I ate a Scotch Bonnet in Year 13 for a bet. Not my finest hour.
If you challenge yourself, enter essay competitions like Immerse Education's and consistently stray from your comfort zone, you can achieve some truly great things.
Reason 5: Failing with resilience
This mindset of challenging yourself can make it easier to handle failure. If you stumble at a hurdle, you can still be proud that you were brave enough to take the jump. Indeed, you can look back at how far you came to get to this point and be satisfied with that, so long as you allow yourself to savour your success.
This kind of resilience sort of renders a failure into a pause in your trajectory, rather than a descent – in your mind at least. I remember when I took the UKCAT, a medical school entry exam. I'd got my preparation strategy all wrong.
Just spectacularly, hilariously wrong.
Anyway, my UKCAT score was too low for one of the universities I had applied to. I'd be lying if I said it didn't sting at the time, but I remembered how daunting the exam seemed when I realised how much it resembled parts of the 11+ exam.
I remembered how close I'd been to chickening out and not even sitting it. I even remembered how I'd bothered to deliver on my potential in my GCSEs and AS exams.
And suddenly I wasn't an idiot anymore. I was a human with a decent track record and potential.
So, on you sail. Maybe you won't get that coveted diplomatic spot at the UN, but if you dust yourself down and remember what you've achieved in your career thus far, you can move past the failure in time to try again when another opening presents itself.
Logical Conclusion: Special Envoy to French Lunar Territory in 2048
See? The sky's not even the limit anymore!
By challenging yourself, you push the boundaries of what you can achieve as an individual. You'll gain confidence, resilience and motivation. You'll find opportunities and new goals to chase, maybe do something extraordinary.
And you'll have the satisfaction of having made it all for yourself.
But you can take it further, take people with you. Eventually, you could move a country's borders. You can broaden the frontiers of human endeavour. Step by little step, you can find yourself somewhere you once thought impossible. Like speaking French on the moon.
Not bad for lazy sod with no motivation.
Take the next step
We hope the above reasons motivate you to challenge yourself for personal growth. If you're a motivated student interested in challenging yourself and taking yourself out of your comfort zone: why not sign up for our annual Essay Competition or Blog Competition?
The winners are taught by expert tutors from world-leading universities.
Subscribe to the Immerse Education newsletter
We'll send you our company updates and latest news. Subscribe for free by completing the form below.