Home » Study Tips
What is the Summer Slide and How to Prevent It?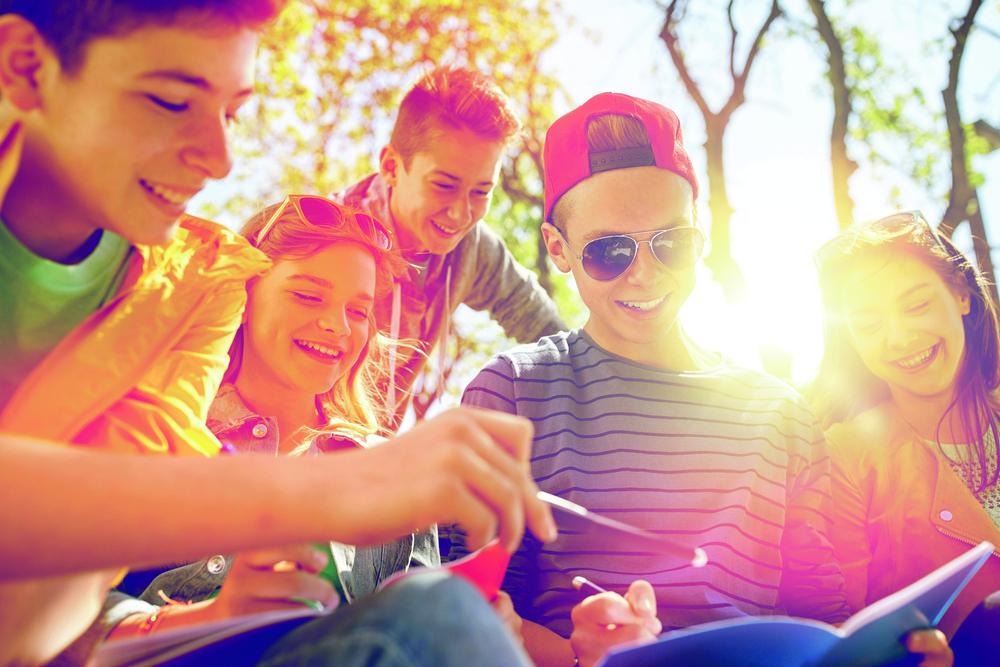 Back
What is the summer slide for students? And, why should you worry about it?
The UK school summer holidays are a source of great anticipation, particularly for children, as well as for their parents who are due a well-earned break from the school run.
As exciting as the summer can be, it can also cause concern for many parents. Questions of how to make the most of this time are a regular occurrence:
How am I going to find childcare for 6 weeks and still manage to work?
How am I going to engage my child for this length of time?
How can I keep my child from watching TV and playing video games all day
An even more important question that this long break poses, is how parents can ensure that their child continues to develop academically and maintain the progress they have made during the previous year at school.
The "summer slide" refers to the academic decline that occurs when children break from school for the summer holiday period.
Summer learning loss
A review of educational research by Cooper, Nye, Charlton, Lindsay and Greathouse states that the average child loses a month of the knowledge they have gained during the academic year each summer, decreasing their opportunity to hit the ground running when they return to school.
The brain, like many other elements of the human body, is a muscle.
Therefore using it can be likened to training for a particular sport. For example, if an athlete did not train for 6 weeks, they would not be able to perform as well as they would if they had practised and utilised the appropriate muscles.
Similarly, if a child does not exercise or train their brain for a similar length of time, they are likely to not perform as well when they return to school.
Summer School can help with the Summer Slide
While it is important that children have ample time to rest and enjoy themselves during this break, it is also a great opportunity for them to develop academic skills and keep their brains actively processing information.
Cambridge summer schools can not only help to prevent the summer slide but help a child to build new skills and knowledge that will put them at an advantage when returning to school.
They are also an effective way of ensuring children benefit from social experiences and engaging extra-curricular activities. Furthermore, residential courses provide children with an unforgettable experience and the opportunity to make friends while learning.
This provides parents with the reassurance that their children are not only doing something productive with their summer. They'll also be in safe hands, engaged in activities and generally having a wholesome experience. Easing the guilt of needing to cram in the work hours alongside childcare!
Avoid the summer slide by attending Summer Programs by Immerse Education
Through its award-winning summer schools, Immerse Education aims to inspire future generations to be the best at what they want to do. We have a range of schools in:
Cambridge Summer School
Oxford Summer School
London Summer School
Sydney Summer School
We also allow students to take an online course now in their chosen subject! Given the recent global pandemic, this has proven to be one of our most popular course types this year.
Develop vital skills and be ready for University
This guidance transforms an interest in technology, giving it both purpose and direction as they explore technical workshops, key theory, and exciting hands-on projects, showing them the endless possibilities that technological knowledge can provide.
These skills are developed in an inspiring and supportive environment which also teaches young people to develop balanced and healthy lifestyles. Skills sessions are interspersed with cultural and social activities and excursions that ensure students enjoy all the opportunities that their summer holiday has to offer.
References
Cooper H., Nye B., Charlton K., Lindsay J., Greathouse S. (1996). The effects of summer vacation on achievement test scores: A narrative and meta-analytic review. Review of Educational Research, 66(3), 227–268. http://journals.sagepub.com/doi/10.3102/00346543066003227
Subscribe to the Immerse Education newsletter
We'll send you our company updates and latest news. Subscribe for free by completing the form below.