Home » University » What Degree Should I Study At University?
How To Choose A University That's Right For You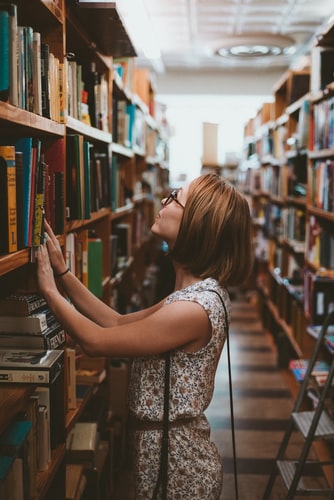 Back
How on earth to choose the university that is right for you? Applying to university is a big deal; the number of unis, courses and locations can seem overwhelming if you're approaching the task for the first time.
Don't worry, our post will take you through 3 key tips to ensure you choose the universities right for you!
It is very important to remember that there is not just one university that is 'right' for you. We guarantee that regardless of the uni you end up at, you will have a great and rewarding time!
However, for most university application processes, you must narrow it down to a few, and this can initially feel like a difficult task. Follow our top tips below!
Tip 1: Choose universities based on the degree content
It is a common temptation for prospective university students to try and choose their top uni/s based primarily on their general reputation or ranking. Whilst it is useful to have a look at rankings and tables, it is far more important and productive to do this for degree and course rather than overall uni.
Choose the right degree for you, and then the university will follow!
Unlike school, at university, you will be studying one (or two if you're doing a combined course) subject in great depth.
You will be studying that one subject, in that great depth, for at least three years!
It is therefore extremely important that you initially choose your unis based on the content of the degree courses they provide; you will be spending a lot of time studying the modules on offer (and also racking up a fair bit of student loan along the way!), so it's vital you choose something you will truly enjoy.
You can research this by checking out university and faculty websites, which give details of the kinds of papers and modules you could be taking.
This really does differ from uni to uni, so if you start off with this step, you'll already be able to narrow down the universities you want to consider.
Sign up for a free account and check out our subject experience blog posts, written by undergraduates around the world, to get a proper insight into studying different degrees at different institutions.
Tip 2: Research real student experience
Whilst an official university prospectus, website or social media page is great for getting an overview of uni, it's even more useful to find resources directly from students.
If you are lucky enough to know people who are studying at university or have graduated, they are a great resource to use; nothing is more helpful than speaking to people who have lived the real-life experience you are wondering about! If you don't have access to anyone already at uni, there are plenty of places you can find this.
Lots of universities will have student union pages (or JCRs – Junior Common Room is often the name for the undergraduate student body, as well as the social room to chill out in!) and these student unions often have social media accounts, websites, or an alternative prospectus that gives you a much more informal and relatable taste of uni life.
Related Read: How To Write A Great Personal Statement?
Do some research and see if you can locate these for the unis you're interested in; if you have any questions, don't be afraid to send an email or direct message, as uni students are usually very willing and keen to share their experiences.
You can also sign up and have a look at our student life blog posts, which cover topics such as extra-curricular opportunities, managing social life and work and maintaining a good sleep schedule!
Tip 3: Find things that excite you, from societies to cities
University is often said to be one of the best times of your life, and it certainly should be one of the most exciting and fun! You should be choosing a university because it makes you feel excited and positive about studying and living there, not because it topped the uni league tables last year!
If there is a particular society or sports team that you would love to be involved with, these are great reasons to choose a uni (along with the course content, naturally!); whilst you are there primarily to study and work, the social side of things is just as important for your mental health and happiness.
If you're not happy outside of your studies, your work will be negatively impacted, so it's definitely worth working out what you are most looking for in a university experience.
It's also good to do some research about the university location itself; whilst you should never pick or judge based entirely on appearance, architecture, or place, there may be some universities that you can envision yourself living at, and some that you can't.
Some universities are campus-based, which means most of the buildings, resources and places you'll need to frequent are spread across the main site. Other universities are spread around a city or town, so they are more integrated into the everyday life of their location.
If you are able to, visiting universities in person is a really good way to get a feel for the atmosphere and vibe. This is obviously more difficult in the context of the pandemic, but most universities now have a wealth of virtual tours and interactive resources online – definitely make use of these when trying to narrow down your options.
Follow your instinct
There is no one way to choose the right university for you, and your choices should be informed by a combination of factors; your happiness and interests are key to all of these.
Subscribe to the Immerse Education newsletter for £100 off your programme*
We'll send you our company updates and latest news. Subscribe for free by completing the form below.