Home » University » University Life
Saving money at university – top tips from UCL!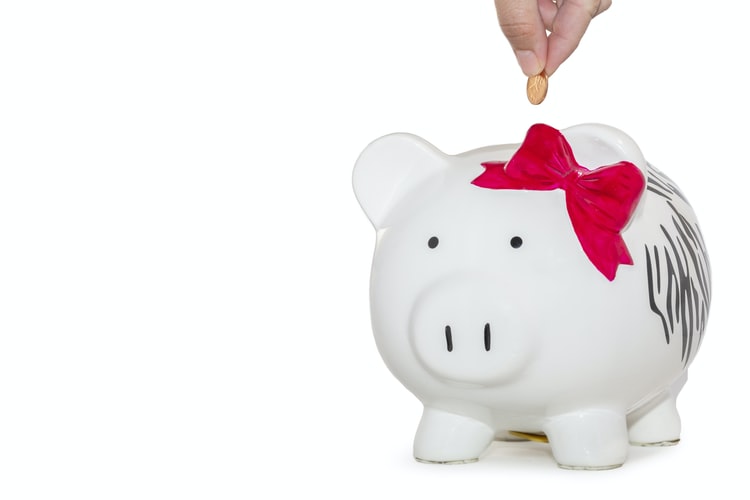 Back
Living on a student budget is tough. It really is, but it doesn't have to be.
Depending on your lifestyle, expenditures will vary, but the main categories would usually be rent and bills, transport, food, and toiletries.
Of course, you'd still like to have money to spend on nights out, but with some budgeting and a few quid saved here and there, it'll all add up to a decent sum at the end of the month. From transport to groceries, here is what I learned from my penny-pinching days at uni.
Go to your local fruit & veg guy
Whether you live in central London or not, chances are there is a street stall selling fresh produce near you.
It may not seem much cheaper, but it is, and you'll save a lot in the long run. If you're looking to reduce your plastic waste, your local guy is also a great place to shop for zero waste.
Why not save both the environment and your grocery bill?
Get a railcard
If you think you'll be taking the tube and travelling a lot, apply for both the student oyster card and a 16-25 railcard, and link them together.
The railcard and admin fee for the student oyster might seem expensive up front, but it will save you money if you're taking the tube/rail often.
However – TOP TIP – don't pay the £20 admin fee for a student oyster if you don't take the tube often!
You get similar benefits for the same price getting a 16-25 railcard but you also save a ton on overground travel on top of tube discounts!
Free Food
Are you even a UCL student if you don't know about Hare Krishna? Located at Malet Street, this friendly dude gives out free vegan curry from Monday to Saturday. It's suggested you give a small donation, but it's not a must.
If you don't go to UCL, Hare Krishna has different people around all over the city, its likely they could have people around your campus too.
Are Santander bikes a lie?
Don't be fooled by the deceptive wording, Santander bikes require a £2 rental charge and then £2 for each subsequent half-hour.
Although the first half-hour is free (and you only have to pay the £2 base charge if you dock the bike every half hour) you might be better off paying £1.50 for the bus or buying your own bike.
Always look into alternative options to keep that purse full!
Vintage & Charity Shops
If you don't mind wearing second-hand clothing, there are many vintage sales you can find on Facebook with cheap clothing.
With some rummaging, it's highly possible you'll go home with something great for less than £5. Charity shops are also great for, well, everything really.
From clothes to homeware and books, charity shops often have some good finds for cheap, and you get to help charities out too!
Reduce, Reuse, Recycle
Replace cling film for reusable silicone covers, aluminium foil for baking mats, and paper towels for cloth rags.
It might seem more expensive up front, but these things last a long time and you save so much money and time never having to buy kitchen towels and cling film ever again.
Although 10p for a plastic grocery bag might seem reasonable to you, it adds up. There will be tons of free tote bags given out during freshers' week and they work really well as grocery bags!
And if you don't already do this, STOP BUYING BOTTLED WATER. It is a tangible waste of money (so quitting is an easy, instant way to save some pounds) and negative for the environment.
If you don't already know, tap water in the UK is SAFE FOR CONSUMPTION.
It really doesn't take much to fill a small bottle up and carry that around. For people who get to experience the joy of a period every month, switching to reusable sanitary products like menstrual cups will also save you TONS of money in the long run.
The amount of plastic and trash we produce every day is alarming; switching to reusable products not only saves you money but also helps the environment, a win-win situation!
Overall, no two budgets or lifestyles will be the same and it is really important to find out what works for you.
Maybe nights out or some fancy essential oils are non-negotiable for you, but just remember that the more money you spend on one thing, the more money will come out of another category in your budget.
You might be tempted to use that credit limit you have, but don't abuse it, it will affect your credit score in the future and it can have lasting effects.
Subscribe to the Immerse Education newsletter
We'll send you our company updates and latest news. Subscribe for free by completing the form below.