Home » University » Best UK Universities For Every Degree
Best UK Universities for Physics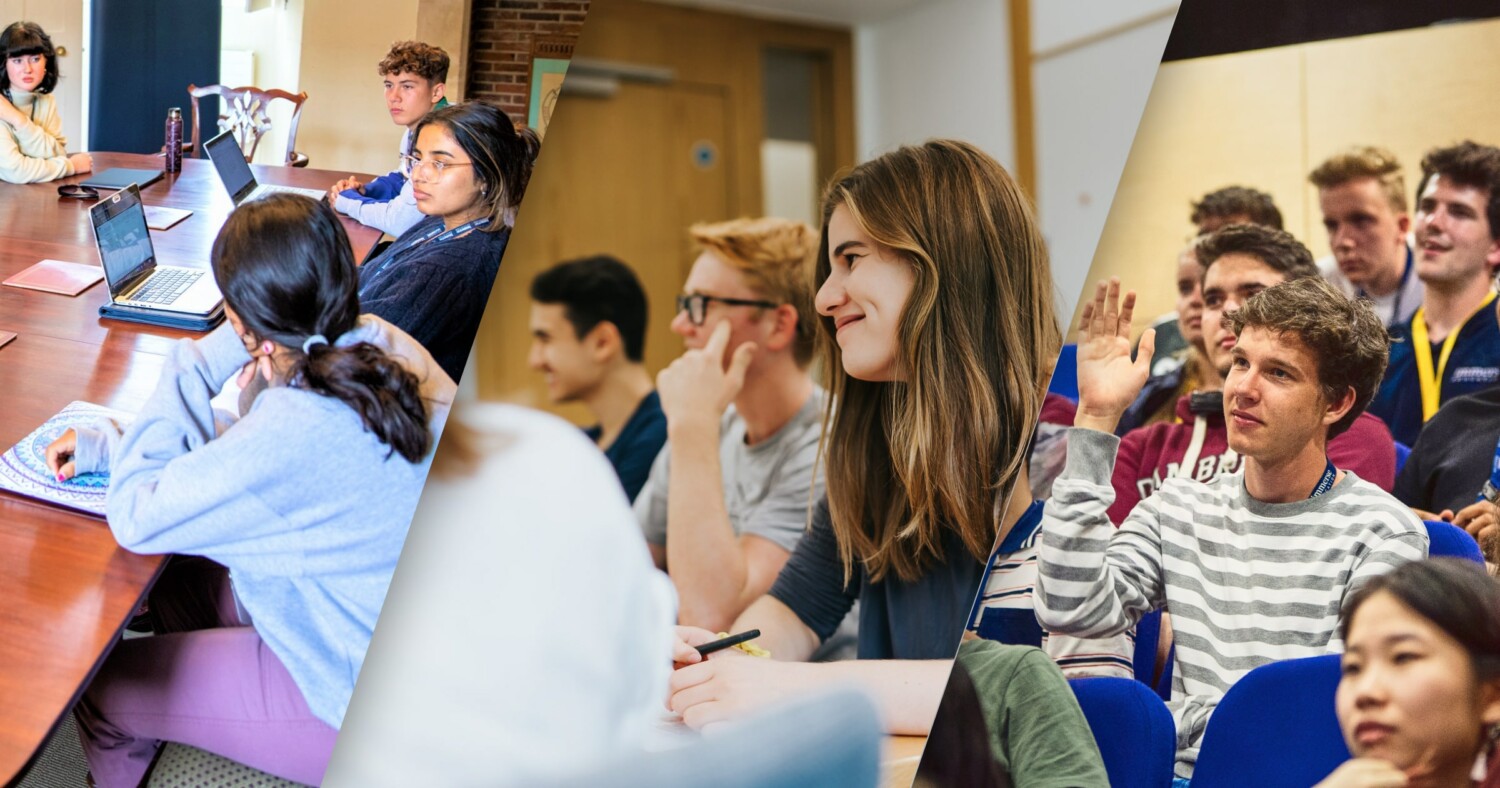 Back
If you want to kickstart your dream career in physics, you may wish to study at the best universities for physics in the UK.
Physics is the study of how matter behaves within space and time. Many physics-related careers are in high demand today – mainly because there are few physicists in the UK to offset demand. You'll find a myriad job and business opportunities waiting for you.
Let's begin by helping you find the university you'd want to explore. If you want to get a taster of physics at university, then check out our physics summer courses for high school students.
Not sure about Physics at University? Check out the best UK universities for loads of different degrees!
The University of Oxford is easily one of the top schools in the world. The Times Higher Education World University Rankings 2022 ranked it Top 1 for the sixth consecutive year. It's the oldest university in the UK with 800 years of rich history and tradition. Some of the most prestigious physicists who studied in Oxford include Stephen Hawking, Robert Hooke, and Edwin Hubble.
Oxford is one of the best universities for physics because it has one of the largest physics departments in the UK. Do you know that they have extensive research programmes encompassing particle physics, astrophysics, and atomic and later physics, to mention a few? You will have the world's best facilities to support your research.
According to UCAS, 98% of the graduates are employed or enrolled in further education. Those employed have an impressive annual salary of £28,600 per year. Kickstart your career path for physics degrees in one of the best and oldest universities globally, try out for the University of Oxford.
For 800 years, the University of Cambridge raised and nurtured students by giving them a sense of community and purpose. There are over 700 student societies and organisations for you to join, depending on your strengths and hobbies. Also, you may want to know that Cambridge offers accommodations for its students for at least three years. What better way to call a university your home?
The University of Cambridge is one of the best universities for physics because of the Natural Science Tripos framework. That is, you will learn physics along with other natural science subjects. Think chemistry and biology, even including the philosophy of science!
Then after exposure to various sciences, you can decide to concentrate solely on physics for your second and third years. You can proceed to the fourth year to pursue a professional career in physics. insert link for "what can I do with a physics degree."
The Natural Science Tripos framework will give you a broad perspective of how the various sciences work together—giving you a deep foundational understanding of physics.
With decades of experience, Cambridge has sharpened its teaching to excellence. The Complete University Guide 2022 and the Guardian University Guide 2022 named it Top 3 in the UK. As a testament to its teaching prowess, 121 Cambridge affiliates became Nobel prize winners since 1904.
Do you need exposure to various sciences before committing to physics? Cambridge can help you with the decision-making process.
Imperial College London is unique in that it's the only university in the UK that's solely focused on engineering, science, medicine and business.
Due to its location in Central London, students have exposure to future employers related to these subjects. The companies surrounding Imperial are some of the largest in the world.
No wonder the employment rate is high for their graduates!
Imperial College London is one of the best universities for physics because the Times Higher Education World University Rankings by Subject university 2022 ranked its physics department Top 3 in the UK.
They have the latest technology to let you explore to your heart's content. That includes nanoscale fabrication and high-intensity laser systems.
Yet Imperial isn't all about theories and laboratories. It puts premium value on the community. You are welcome to join any of the 350 student societies to inspire you to pursue your non-academic passions.
If you're looking for a top-notch school in Central London that values community life, try exploring Imperial College.
According to The Graduate Market in 2021, the University of Nottingham is one of the top five most sought after by Britain's best graduate employers. This could only result from having excellent quality in teaching, as the Teaching Excellence Framework attests. It also helps its students grow with extensive support, including disability support, counselling service, and health care.
The University of Nottingham is one of the best universities for physics because of its groundbreaking research that solves real-world problems. In 2003, it's very own Professor Sir Peter Mansfield received a Nobel Prize for inventing Magnetic Resonance Imaging body scanners. Already, this technology has improved the lives of over half a billion globally. The exciting news is students can take part in paid research projects alongside professionals.
You may also be happy that Nottingham physics students can study a year abroad in any European country and learn another language. What's more, there are available Physics with a Year in Industry degree courses you can take. Here you can go on a job placement with a physics-related industry partner. So if you're looking for a university that will give you the latest research experience and apply your learnings in an industry setting, check out the University of Nottingham.
The University College London (UCL) aims to involve its students in global issues. It wants to give you a global perspective to offer real-world solutions.
In UCL, you'll get in based on your merit. It doesn't matter what your social or national background is. As long as you have the talent and potential to thrive, you will make it. It welcomes a wide range of students and staff, drawing from 100 different countries to respect and celebrate diversity.
In fact, it was the first university in England to welcome women and students from any religion. The QS World University Rankings 2022 ranked it Top 8.
UCL is one of the best universities for physics because the Times Higher Education Rankings by subject 2021 ranks it 4th in the UK. Its students benefit from having experts who have real-world experience in various physics-related fields as their lecturers.
You may find it interesting to note that they have a news page on their website dedicated to the latest development in their first-class research. One exciting piece of news talks about how UCL physicists designed and built the Dark Energy Spectroscopic Instrument (DESI). It's an instrument that created the most extensive 3D map of the universe. Do you want to participate in exciting new research that aims to solve global issues? Perhaps UCL is what you're looking for.
The University of Warwick is leading in many ways. The Good University Guide 2022 named it the University of the Year Runner Up and the University of the Year for Quality Teaching. The Times Higher Education ranked it 9th in the UK and 80th globally.
The accolades mean Warwick raises sought-after graduates over 100 graduate employers clamour for. According to the Graduate Market 2021, it's the Top 6 most targeted university by UK's best companies.
Warwick is one of the best universities for physics because 97% of its students are employed or enrolled in further study after graduation. Those who are employed earn an average annual salary of £26,500. While students are still studying, 90% said they were satisfied with what the school offered them.
If you're wondering what Warwick offers its students aside from high-quality teaching and top employability rate, it's the student experience. You'll be part of a close-knit community when you join them. They have over 8,000 accommodations with support to help you figure out which option suits you best. And to help you develop your interests and hobbies, they have 300 student-led societies you can check out – from gaming to arts, and even cheese and chocolate!
Wrapping Up
There you have it! You're now aware of the best universities for physics in the UK. What are your top 3 choices? If you're looking to study in London, Imperial College and University College London are great options. Do you want a maximum employability rate? The University of Nottingham is a great choice. Or if you're going to go with the oldest and best, Oxford and Cambridge are excellent options.
Looking for an insight into what it's like to study Physics at University? Then you'll love our Physics summer schools in locations like Cambridge University and Oxford University.
Whatever you think suits your goals best, we at Immerse Education wish you the best of luck!
Best University for History (UK)
Top University for Engineering (UK)
Top Ranked Universities for Law (UK)
Best Medical Schools (UK)
Top Universities for Psychology (UK)
Best University for Computer Science (UK)
Best University for Maths (UK)
Best University For Economics In The UK
Top Ranked Universities For English (UK)
Subscribe to the Immerse Education newsletter for £100 off your programme*
We'll send you our company updates and latest news. Subscribe for free by completing the form below.