Home » University » What Can I Do With My Degree?
What Can You Do With A Sociology Degree?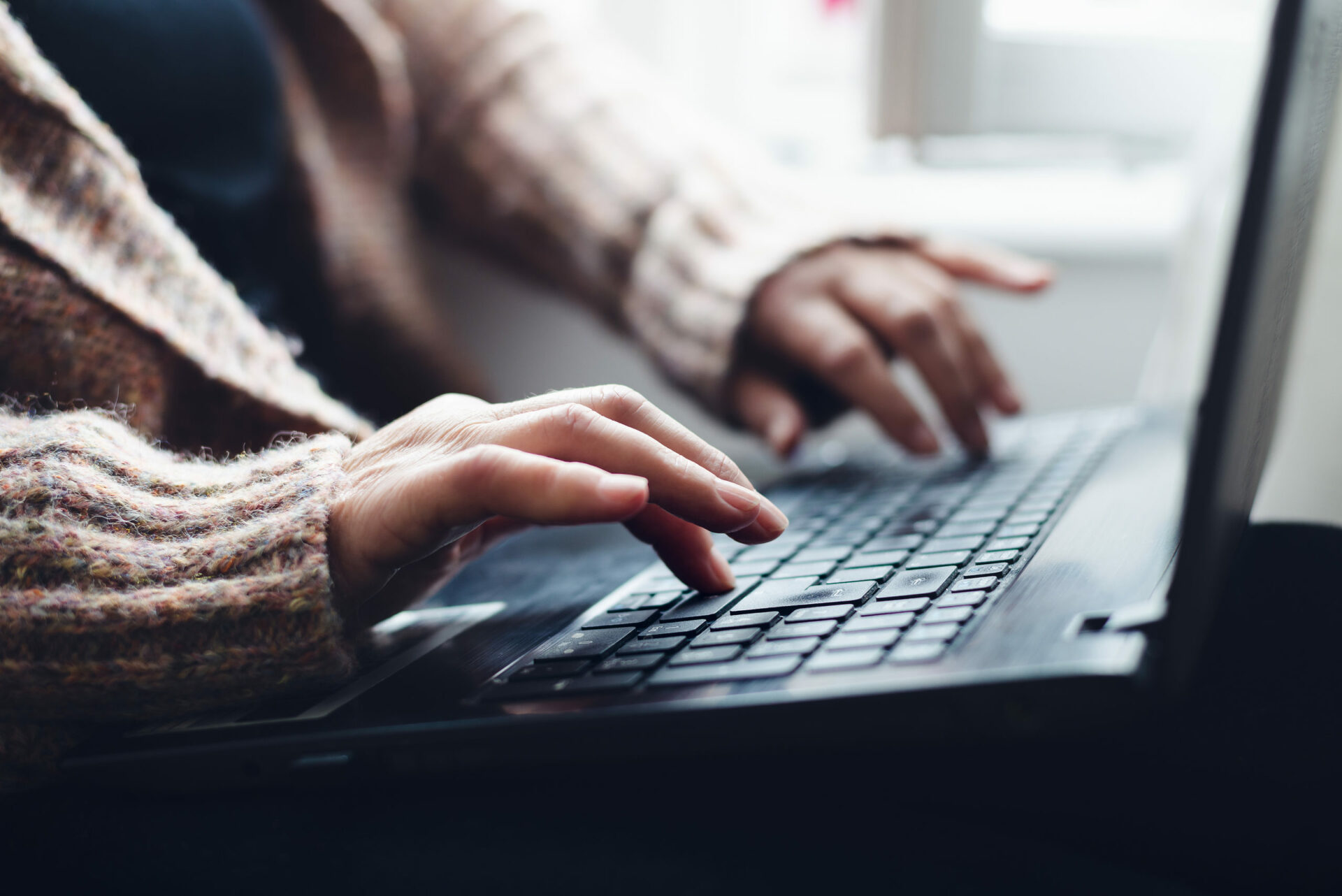 Back
What can I do with a sociology degree? Unlike other courses, sociology does not have a specialised set of skills unique only to them. Think engineering, accounting, and nursing. Most jobs available to sociology graduates are also available for other courses. This means sociology is one of the "lesser" courses. Right?
Nope. The strength of having a sociology degree is because of its wide-ranging scope! Do you know that graduates in sociology have a below than average unemployment rate of only 8.5%? That's lower than graduates of the highly-specialised field of law!
The Student Recruitment Survey 2020 from the Institute of Student Employers report that only 15% of employers require a particular degree to qualify for a job position. Therefore, sociology graduates have a massive set of opportunities open to them!
What are these opportunities? Read more to find out.
What Is Sociology?
Sociology is the study of human behaviour and society. Do you know that the word "social" comes from the Latin word "socius," which means "friend"? Or "socialis," meaning "allied." Is it any wonder that sociology examines group structures? From a macro perspective (organisations) down to the micro perspective (relationship between people.)
Here's an interesting question sociology tries to answer. How do social factors affect human behaviour? Social factors include class, gender, race, and age. What study methods do students and experts of sociology use? The two most common are empirical investigation and critical analysis.
Empirical investigation uses observation and experimentation to conduct research. Think of the social experiments you often see on National Geographic, Youtube, and other science channels. While critical analysis uses the writer's subjective judgment to evaluate another person's ideas or work.
Is A Degree In Sociology Worth It?
It depends on your life goals.
Do you want employment right after graduation? Having a sociology degree can help you with that. According to Graduate Market Trends 21/22, 50.4% of sociology graduates worked full-time. Fifteen months after graduation!
What if you're looking to build your own business after graduation? It's best to take business-related courses. Business management, marketing, and finance are the best degrees. These will help you become a competent business person right off the bat.
Are you passionate about creating a positive impact in the community? Then go for sociology! If you're looking to understand how a community works, you can hardly find a more valuable degree.
Why Is A Sociology Degree Useful?
A sociology degree is useful because it gives you an awareness of how society should work together for the common good. It allows you to pinpoint which areas of society need improvement to better human lives.
You can work in non-profit organisations, government agencies, and other community programmes. There you can apply your theories and ideas to practical work.
What if you wish to work in business organisations? That's a great place to gain experience as well. You can influence the marketplace by helping create a more humane culture where both employers and employees can thrive.
So when you want to have a better understanding of how relationships work, go for sociology. Whether it's a relationship between two people or two organisations, you'll have a greater insight after the course.
What Are The Career Options For Sociology Graduates
Social Researcher
Average Salary Per Year: £43,775
Do you know that social researchers collect and analyse data to study social phenomena? They use this data to better understand how society works and to develop policies that can improve people's lives.
Social Worker
Average Salary Per Year: £41,930
Social workers help people who are experiencing difficulties in their lives. They provide support and guidance to people with addiction, mental health issues, relationship difficulties, and poverty.
Marketing Executive
Average Salary Per Year: £27,855
What does a marketing executive do? A marketing executive creates marketing campaigns. The aim is to increase brand awareness, drive sales, and promote brand loyalty.
Advice Worker
Average Salary Per Year: £27,855
Advice workers help people solve problems and make decisions. In what aspects of life, you ask? Debt, employment, housing, and immigration, to mention a few.
Solicitor
Average Salary Per Year: £45,032
What does a solicitor do? A solicitor is a legal professional who provides advice and represents clients in court. Solicitors can work in various fields, including criminal law, family law, property law, and corporate law.
Secondary School Teacher
Average Salary Per Year: £19,098
Who's your favourite secondary school teacher? Secondary school teachers instruct students aged 11-18. They teach subjects such as English, Maths, Science, and History.
Community Development Worker
Average Salary Per Year: £32,569
A community development worker improves the lives of people living in a particular area. How so? By working with local residents and organisations to identify issues and find ways to resolve them.
Policy Officer
Average Salary Per Year: £31,899
Policy officers develop, implement, and evaluate policies for organisations. It's their job to research and analyse data to determine if the policies work or not.
Youth Worker
Average Salary Per Year: £19,121
What do youth workers do? They help young people aged 13-25 develop their skills and confidence. They work with young people struggling at school, have behavioural problems, or are at risk of becoming involved in crime.
Human Resources Officer
Average Salary Per Year: £26,325
Do you know that human resources officers are responsible for recruiting, training, and managing staff? They work with employees to help them develop their careers and reach their potential.
What Is The Highest Paying Job With A Sociology Degree?
The highest paying job you can get with an undergraduate sociology degree is Social Researcher (a.k.a. Social Scientist.) They have an average base salary of £43,775 per year in the UK.
Qualifications For A Social Researcher
What are the qualifications to be a social researcher? You may ask. Fantastic question!
Bachelor's degree in social science (e.g. sociology, psychology, history)
Gain experience as an assistant social researcher
Enrol in further study (recommended). Tip: a master's in data science is useful
Gain a licensing certification (recommended); e.g. Market Research Society Advanced Certificate in Market and Social Research Practice
Who Are The Typical Employers Of Sociology Graduates?
Are you wondering who the typical employers of sociology graduates are? They include:
Several departments within government agencies (e.g. housing, education, social services)
Independent research institutes (e.g. National Centre For Social Research)
Academic Institutions
Non-profit organisations
Private Companies
Work Experience
Do you want to maximise your employment opportunities? Then it's best to get work experience. Where can you get entry-level positions?
Research experience on your undergraduate thesis
Work on your modules in getting your Master's
Apply for an internship at the Market Research Society (MRS) and other large agencies
Volunteer for a research experience at smaller agencies
The key to getting work experience is reaching out. You will never know what opportunities await you unless you try talking to people. So go out there and attend social training events. Hone your networking skills.
No matter what career you choose, building connections is vital.
Skills For Your CV
The skills you will develop in sociology determine your potential career. Employers will look at your CV and see if you have the necessary qualifications.
What skills do you think a sociology degree will give you?
Research skills: the ability to conduct qualitative and quantitative methods
Communication skills: to explain research findings in a simple way
Teamwork: to collaborate with teammates
It: confidence in using computer software to process information
Project management: to organise workflows
Problem-solving skills: identify and solve problems
Interpersonal skills: to communicate and interact with other people effectively
Further Study
Is there a specific field of sociology you want to specialise in? Or do you want to specialise in other related fields, such as law, teaching, and journalism?
You can do either by enrolling in further study. The higher you climb the education ladder, the more opportunities become available to you. Plus, senior positions with higher salaries will also become accessible to you.
But before you decide to enrol in further study, it's essential to clarify your goals. Figure out your strengths. What field of study gives you fulfilment? Where can you excel the most?
What Do Sociology Graduates Do?
According to Graduate Market Trends 21/22, what do sociology graduates do? Check out the table below:
50.4% Working Full Time in the UK
12.4% Working Part Time in the UK
12.1% Working and Studying
9.9% Further Study
8.5% Unemployed (including those who are just about to work)
6.7% Others
What Careers Attract Sociology Graduates The Most?
Do you want to know the Top 5 careers most sociology graduates go to?
Retail, catering, waiting and bar staff: 21:7%
Clerical, secretarial and numerical clerks: 14.9%
Legal, social and welfare professionals: 14.8%
Childcare, health and education occupations: 10.6%
Business, HR and finance professionals: 8:1%
Source: Graduate Market Trends 21/22
Subscribe to the Immerse Education newsletter
We'll send you our company updates and latest news. Subscribe for free by completing the form below.